Hello CSA Members,
  Today, Wednesday, November 2nd is a pick-up for the 2016 Winter Share.  Your share will be available for pick up from 3-6:30pm at the Cure Organic Farm Store
. 
Looking forward to seeing you this evening,
Farmer Anne
Delicata Squash
Hakuri Turnips
Broccolini
Rainbow Chard
Winter Salad greens
White Carrots
Brussel Sprouts
Plums
Garlic
Egg Share: pick-up every week
Bread Share: next week!
Wine & Cheese share: next week!
Coming next week: Winter Squash, kale, carrots, watermelon radish, apples, potatoes and more!
Pictured above: The first leaves of future spicy greens in one of the hoop houses at the farm!
     Each season fall brings a welcome stillness after all of summers excitment. The farm is quiet now with just Jocelyn and Gretchen in the fields with Paul and I. The cover crop is all planted and coming up, with the anticipation of next seasons crops soon to come. Our last plantings of greens are on track for a first harvest just before Thanksgiving. The fields are still bountiful with root crops and hardy fall greens.
Enjoy!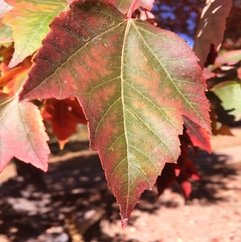 Mashed Carrots and Turnips
2 pounds carrot, peeled and sliced, about 4 1/2 cups
1 pound turnips, or rutabagas, peeled and cubed, about 3 cups
1/4 cup brown sugar
2 tablespoons butter
1/2 teaspoon salt
ground black pepper, to taste
Directions
Place the carrots and turnips in a large stockpot and cover with water. Bring to a boil and boil for 40-45 minutes or until very tender. Drain the vegetables.
Add the brown sugar, butter, salt and pepper and mash the vegetables with a potato masher, and then whip with an electric mixer until they're nice and fluffy.
Serve with parsley for a garnish if desired.
Smoky Polenta with Broccolini, Chorizo, and Parsley
½# broccolini
1 1/2 tbsp extra virgin olive oil
½# chorizo, finely chopped or blitzed in a food processor
¼ cup fresh breadcrumbs
½ cup instant polenta  
½ cup smoked cheese, grated
¼ cup grated mozzarella
¼ cup parmesan, grated
1 tsp chipotle paste, optional
1 garlic clove, thinly sliced
small bunch fresh parsley, roughly chopped.
Directions
Bring a large pan of salted water to the boil.  Add the broccolini and simmer until just cooked through, with a little bite, about 5-7 minutes.  Drain and run under cold water to stop the broccoli cooking and set the color and texture.
Heat 1/2 tbsp of olive oil in a frying pan and add the chorizo.  Fry until golden then remove to drain on kitchen paper, keeping the fragrant oil in the pan.  Add the breadcrumbs and fry in the oil until crispy – about 3 minutes.  Combine with the cooked chorizo.  
Fill a large saucepan with 4 cups of cold water and a pinch of salt.  Bring to a simmer then slowly pour in the polenta.  Lower the heat immediately and stir continuously until cooked, about 5-7 minutes.
Remove from the heat and add all of the cheese, stirring until completely dissolved.  If you'd like extra smoky flavor, add up to 1 tsp of chipotle paste.  
In a large frying pan, heat 1 tbsp of oil and add the broccolini and garlic slices.  Sauté until heated through and the garlic is crispy.
To serve, reheat the polenta and divide between four plates.  Top with the broccolini and sprinkle with chorizo crumbs and chopped parsley. 
Rainbow Chard and Sweet Potato Lasagna Rolls
8 Lasagna Noodles*
1 1/2 lbs of whole sweet potato (approximately 2 large sweet potatoes)
1 bunch of rainbow chard, coarsely chopped
1 C of sweet onion, diced
1 1/2 C vegetable broth
1 tsp olive oil
1 16 oz jar of your favorite marinara sauce
1 C shredded mozzarella cheese**
1/2 C shredded Parmesan cheese, divided in half**
2 cloves garlic, minced OR 1 tsp dry garlic
6 tsp frozen basil OR 1 1/2 Tbsp dry
1/8 tsp nutmeg
1/4 tsp salt
1/4 tsp pepper
olive oil cooking spray
Directions
1. Cook your lasagna noodles according to package directions, but be sure to cook for the shortest suggested amount of time. When they are done cooking, drain the hot water and noodles into a colander, add cold water to your pot, and immediately return the noodles to the pot with the cold water. This will stop the noodles from cooking and allow them to sit without sticking or breaking until you are ready to use them.
2. Cook your sweet potatoes until soft. This can can be done in the oven by wrapping the potatoes in aluminum foil and baking at 425º F for an hour or so. You can also cook them in your microwave on high for 11-15 minutes until soft.
3. Place 1 tsp olive oil into a skillet along with vegetable broth, diced onions, and chopped rainbow chard. Sauté uncovered on medium heat until the vegetables are tender and all of the liquid has cooked off, then set aside.
4. In a bowl, mix together cooked sweet potato, 1/4 C of Parmesan cheese (optional), minced garlic, basil, nutmeg, salt, and pepper.
5. Set up a work station with all of your prepped ingredients at hand and preheat your oven to 350º F.
6. Coat the bottom of a 9×7 glass dish with tomato sauce. Next, lay out your lasagna noodles and coat with a layer of sweet potato and then a layer of the chard mixture. Gently roll into a wheel and place into your baking dish.
7. Top wheels with a layer of tomato sauce, a layer of Parmesan cheese (optional), and a layer of mozzarella cheese (optional).
8. Bake at 350º F for 30-35 minutes or until bubbly.
9.  Allow lasagna wheels to sit for 5 minutes before serving.
     This week CSA members will be receiving broccolini in their share. Maybe you've heard of broccolini, or it's close cousins broccoli raab, broccoli rabe, rapini. Well what's the difference you ask?
     Broccolini is not young broccoli, contrary to popular belief. It is acutally a hybrid between broccoli and gai lan or Chinese broccoli. Broccolini has tender stems and florets that are great for eating, however, the leaves are also edible! The flavor of the plant is said to be sweet, tasting like - surprise - broccoli, but it also has a hint of asparagus in there too.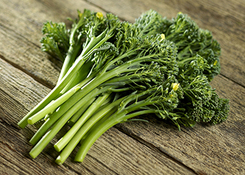 What are the best ways to prepare broccolini? Grilling, broiling, sauteeing, steaming, and stir-frying. It's complimented well by fresh citrus like lemon and orange, and also pairs great with pork and fish. It may also be eaten raw. Broccolini is high in vitamin C and is also a great source of folate, iron, calcium, and more!
     This is the second time we are offering this great vegetable in our CSA this year, and we hope you all enjoy!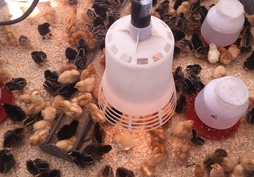 Say hello to the newest addition(s) to Cure Organic Farm! Last week we received a shipment of _ baby chicks! Some of the breeds that we received are ______. These girls will soon grow up to produce eggs for our future egg shares and more!
     Don't forget to mark these dates on the calendar for the upcoming months!
Wednesday, November 16: Turkey pick-up for members that ordered turkeys for Thanksgiving
Saturday, November 19: Final Boulder County Farmer's Market
December 1st: Registration opens for renewing members for 2017 CSA season!
December 3-4: Winter Market at the Longmont Fair Grounds
Sunday, December 11: Farm Store closes for the season
Check out this great event happening this Friday, November 4, at the Seeds Library Cafe!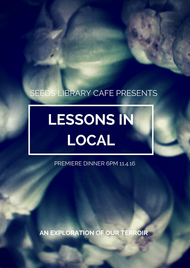 Seeds Library Cafe will be hosting their first "Lessons in Local" dinner! This includes a 5 course meal prepared by chef Matt Collier that features produce from our farm and others throughout Boulder County. The meal is not only going to taste great but also focus on the importance and beauty of eating local produce!
Hurry fast -
there are limited seats available
! For more information on the dinner and tickets, visit the website here:
Lessons in Local
Like they say, life is a bust
all you can do is do what you must
you do what you must do and you do it well
I'd do it for you honey baby can't you tell
-Bob Dylan
Rustic Plum Cake
1 ½ pound fresh medium sized Plums 6-8 plums), rinsed and cut into 8 sections each
½ cup (1 stick) Unsalted Butter, softened
½ cup Granulated Sugar
2 large Eggs, room temperature
1 teaspoon Almond Extract
1 teaspoon Vanilla Extract
1 cup Flour (if using gluten-free select a blend with a binder such as xanthan gum; I used Pamela's Products Gluten-Free Artisan Flour Blend)
1 teaspoon Baking Powder
Optional topping: sifted powdered sugar and cinnamon
Directions
Preheat the oven to 350 degrees. Prepare a round 9-inch cake pan by cutting a circle of parchment paper to fit the bottom (place the cake pan on the parchment, trace around the bottom with a pencil, cut it out; place the parchment upside down so any pencil markings do not come off on the cake). Spray the pan with non-stick spray, place the parchment circle in the bottom of the pan and spray the top with non-stick spray.
Using a mixer cream together the butter and sugar until combined.
Add the eggs, one at a time allowing them to incorporate into the sugar-butter mixture. Add the almond extract, vanilla extract and mix in.
Combine the flour and baking powder and slowly pour into the mixing bowl slowly mixing until the mixture if fully combined into a smooth batter.
Pour the batter into the prepared cake pan and smooth the top. Arrange the plum wedges to cover the top of the cake. Bake for 30-35 minutes until the cake turns golden color on the top and a toothpick inserted comes out clean.
Remove cake from the oven and allow to cool for 15 minutes on a cooking rack. Turn out onto the rack, dust the top with powdered sugar and cinnamon if desired and allow to cool fully (especially if making it gluten-free) before serving.



Cure Organic Farm

7416 Valmont Rd.
Boulder, CO 80301
cureorganicfarm@yahoo.com
www.cureorganicfarm.com