IRON AND STEEL
£40 MILLION PLUS Q4 MARKETING SPEND
ERA AGM: NEW MEMBERS ELECTED…
…TRUST, ALLIANCE AND OTHERS AT ERA
BLINKBOX LAUNCHES MAJOR MARKETING PUSH…
…TARGETS RIVALS IN AGGRESSIVE CAMPAIGN
LOVEFILM KEEPS BUSY
NETFLIX LOOKS TO PIRATES
GOOGLE COMES UNDER FIRE…
…PIRATES HOG BANDWIDTH
TIME FOR MATCHBOX
STUDIOCANAL SPARKS UP WICKER MAN AGAIN
FOX'S HOME FROM HOME
TERRACOTTA ADDS TO ARMY
QUOTE OF THE WEEK
AT THE MOVIES
---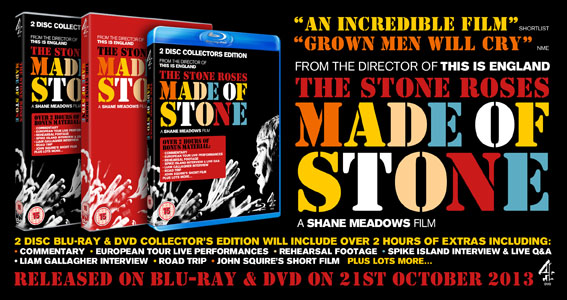 ---
I
f you can't read this newsletter or see the ads, please click
here
It Was A Good Week For
…
Grand Theft Auto V, shattering records everywhere…
I
t Was A Bad Week For…
Anyone who got mugged for their copy of GTA V on the way back from a midnight opening
…
While Grand Theft Auto V has been hogging all the limelight in stores (see above and our quote of the week below), our business has been beavering away, with retail performing well on Iron Man 3, the latest big release and preparing for Q4. For more of what's in store for the final part of the year see our next story, below, but let's stick with Iron Man 3 first. It's performed well across the market and at least one online retailer has been enjoying strong sales with the Marvel superhero outing. Zavvi has made something of a name for itself with its exclusive Steelbook offering of the film. Markus Bhatia, from Zavvi parent The Hut said: "Iron Man 3 was obviously a huge success in the market, but what stood out for us was the success of the 3D BD SKU which has outperformed the standard BD. Our customers loved the Zavvi exclusive Steelbook which received universal praise for its design. The Steelbook got unprecedented buzz on the forums and allowed us to engage with them and launch the title to a whole new customer base. On a wider point relating to artwork we have started to really engage with our customers where on some occasions they are voting on what artwork they would like to see." Zavvi is asking its customers to vote on which Steelbook design they'd like to see on Only God Forgives (see previous newsletters for more, also see here.
£40 million. That's the magic sum that will be spent this autumn marketing home entertainment releases, according to the BVA. The organisation's director general Lavinia Carey unveiled the figures at the annual general meeting of ERA, the Entertainment Retailers' Association. The total spend, on above the line marketing, promotional activity and in-store theatre according to estimates gathered form the BVA, will be more than £40 million. Carey was one of a multitude of speakers at the event, held at the BPI's offices on the banks of the Thames. And her presentation, in a strand under the banner Video And Music Fights back, showed that the studios and others are still planning to support their releases this autumn. Speaking later to The Raygun, Lavinia Carey said: "BVA members have traditionally paralleled the FMCG sector in their marketing techniques, targeting their consumers using market intelligence to segment the audience and reach viewers in sophisticated ways and investing heavily in the run up to Christmas, which is always the peak period for video sales in the year."
---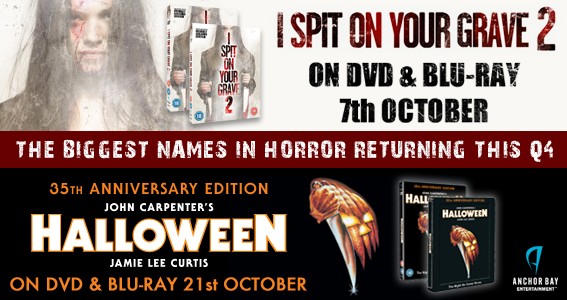 ---
The ERA AGM also saw new and returning members elected and re-elected to the board. HMV's Rudy Osorio was elected to the board as deputy chairman, also serving will be familiar names and companies such as Matt Newman from Sainsbury's, Cathal Naughton from blinkbox and, returning to the board, Garry Elwood, from Gardners. ERA's Kim Bayley paid tribute to the board members, both the new appointees (Osorio, she said, followed a "long line" of HMV staffers who'd worked with ERA) and departing members. Assessing the past year, Bayley pointed to the changing face of ERA members. Some 15 new independent retailers, spurred on by Record Store Day, had joined in the past 12 months, but new members, such as LOVEFiLM, Netflix and blinkbox were also changing the face of ERA. "We are seeing a redefinition of what entertainment retailing is," said Bayley. "Our members used to be defined by their activity, they were retailers of entertainment. Increasingly, they are defined by their position in the value chain as the final intermediaries between content companies and the consumer." Bayley added that they were still working to sign up other high profile names such as Sky and Apple to become members. For the coming year, Bayley outlined plans for the next 12 months, which would include working closely with the BVA on the introduction of UltraViolet,, with the likes of FACT and the Industry Trust to fight piracy, improve its lobbying, and also work on its research.
The Industry Trust took the opportunity to unveil its latest strand in the Moments Worth Paying For campaign, a spot for The Hunger Games: Catching Fire (as revealed here previously). We'll have more on this in a week or two, when the trailer goes live. But suffice to say, it's as strong as ever. Piracy was a key plank of the AGM, with representatives from the BPI and the Alliance For IP addressing the attendees. In the case of the former, the record industry trade body's anti-piracy chief, David Wood, outlined some of its efforts, including the new anti-piracy unit working out of the City of London police. He confirmed there were currently around 20 sites that will be sent letters ordering them to stop putting pirated entertainment on their sites. The first batch, it was noted, had succeeded. Earlier the guests had heard about the new competing consoles, as Ian Vinton, senior product manager at Sony overseeing the PlayStation 4 launch, and then and Jonathan Grimes, director of retail sales and marketing at Microsoft charged with the launch of the new Xbox console. ERA believes the console war could generate more than £1 billion in retail revenue. For more on ERA's AGM, see the 10 Things We Learnt At The ERA AGM, going up shortly on our website.
---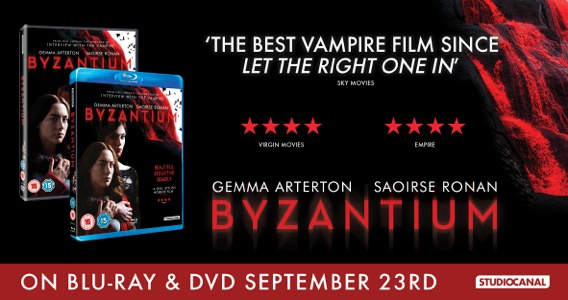 ---
Talk of the £40 million figure probably doesn't contain the massive campaign unveiled by blinkbox, which ranges from a raft of above the line activity to in-store promotions and profile within Tesco stores. The campaign, the first truly integrated activity from blinkbox and the grocer since the latter acquired the video on demand operator. London-based readers should have noticed one of the first thrusts of the campaign – bus-sides – around the capital by now. The campaign officially kicks off on September 24 and will run to the middle of October. It launches with outdoor, print and radio advertising, graduating to a "high profile" TV campaign launching in October. All will carry a similar "Coming Sooner" message, with the advertising message aggressively going after rivals such as LOVEFiLM and Netflix, highlighting that blinkbox's offering has 10 times more blockbuster releases than its contemporaries. In addition to this, blinkbox has launched gift cards in denominations of £5, £10 and £20, rolling out to 2,000 Tesco stores around the country. In-store activity in 500 key stores, with a Great Nights In theme, offering the movie and TV cards at discount alongside other price-promoted items taking in food, drinks and physical media. blinkbox coo Adrian Letts said: ""This activity is about playing to our strengths and using the vast network of stores to communicate the significant benefits of blinkbox over our rivals. With millions of customers walking through Tesco's doors on a weekly basis, we have a great opportunity to talk to them about the really exciting entertainment that blinkbox has to offer. We have ten times more of the latest blockbuster movies than Netflix and Lovefilm Instant and want to help customers understand the benefits of blinkbox by adding some colour and theatre in stores. It's an unprecedented level of in-store commitment to a digital service. To coincide with the in-store awareness drive, we will halve the price of Movie and TV cards and offer great deals on other essentials for a great night in, providing an unbeatable entertainment experience as the nights draw in." We'll have more on this on our website next week…
Another week, another raft of activity from LOVEFiLM. Last Friday, September 13, saw the service bow its latest exclusive programme, Copper. The tale, set in 1860s New York at the fag-end of the Civil War, follows a policeman who returns from battle to find his family either dead or missing. And as well as solving that mystery, he also has other cases to solve. It follows on the heels of another LOVEFiLM exclusive, Vikings. Commenting on the acquisition, chief marketing officer Simon Morris said: "|"The arrival of Copper on LOVEFiLM Instant is another exciting moment for us as we continue to grow our collection of first run and original programming. The show was the highest rated drama series in the U.S. for BBC America and we think our customers will love it."
Also from LOVEFiLM: the company launched its enhanced streaming app for Samsung Smart TVs. In keeping with the roll out to other platforms, And also on the exclusive programming front, the company has also this week unveiled the cast for the original series selected from a number of different pilots earlier this year. Alpha House is the tale of US politicians who are also housemates, this week it's been announced that the likes of Sex And The City's Cynthia Nixon and Curb Your Enthusiasm's Wanda Sykes will join John Goodman and co in the cast. It was one of five chosen to be turned into proper series from 14 pilots…
---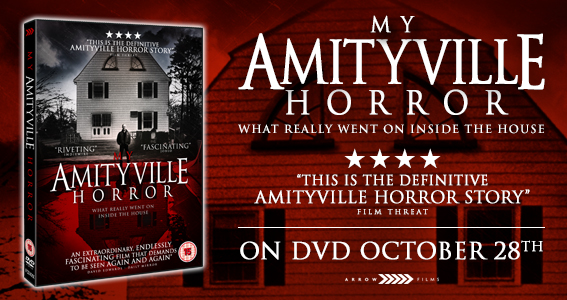 ---
And squaring the circle on some of the topics we've already touched on, it's been another interesting seven days in and around the world of copyright theft. Video on demand operator Netflix raised a few eyebrows with its pronouncements on piracy. Its president of content acquisition Kelly Merryman said it looked to acquire programmes that were performing well on Torrent sites. 'With the purchase of series, we look at what does well on piracy sites," one of the comments noted, adding that a programme such as Prison Break had been picked up because it was in demand on Torrent sites from some territories. And elsewhere ceo Reed Hastings was saying that Torrent sites weren't all bad: "Certainly there's some Torrenting that goes on, and that's true around the world, but some of that just creates the demand." He added that Netflix was easier than Torrenting, and pointed to the slump in Torrent traffic after Netflix launched in Canada. Now, while there's nothing wrong with those statements per se, it does kind of legitimise the activities of people who get involved with illegal downloading.
Sticking with those common themes, Google and other big search engines have come under fire again this week, with the studios' trade body MPAA (Motion Picture Association of America) attacking companies of this ilk as it published a new report. The document found that search engines offered people their first experience of illegal content online. Some three out of four people quizzed said their first experience of illegal downloading came via a search engine. And more often than not, they weren't even looking for Torrent or illegal content – they just entered the name of the film or TV show. It was met with the kind of reaction you'd expect from the MPAA. Chairman Senator Chris Dodd said: "This study reaffirms the significant responsibility that search engines share with all of us in the Internet eco-system to help prevent the theft of TV shows and TV shows online. Search engines bear responsibility for introducing people to infringing content – even people who aren't actively looking for it. The television and movie community is working every day to develop new and innovative ways to watch content online and as the Internet's gatekeepers, search engines share a responsibility to play a constructive role in not directing audiences to illegitimate content." Google had launched a pre-emptive strike last week, sticking up for its strategy. In a report unveiling how it hits back at piracy itself, the company stated: "While we use the number of valid copyright removal notices as a signal for ranking purposes. We do not remove pages from results unless we receive a specific removal request for the page. Even for the websites that have received the highest numbers of notices, the number of noticed pages is typically only a tiny fraction of the total number of pages on the site. It would be inappropriate to remove entire sites under these circumstances."You can see the MPAA report here. And Google's report here.
---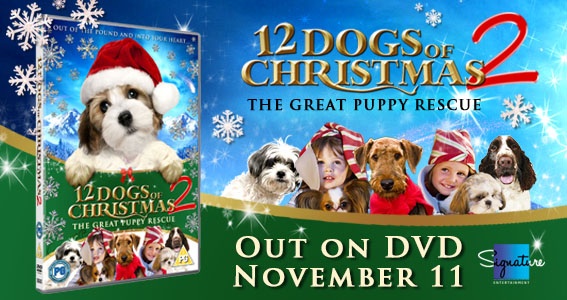 ---
And our last despatch from the front line (to paraphrase terminology used at the ERA meeting, coincidentally) in the fight against piracy comes from NBC Universal, after the studio commissioned a report from London-based Net Names to looking into the growth in online piracy, under the banner of Sizing The Piracy Universe. It makes for some grim reading – in January of this year, for example, on a global scale, 432 million unique users "explicitly sought infringing content". More than a quarter of all Internet traffic in January 2013 across Europe, North America and Asia Pacific was devoted to piracy. And almost 24 per cent of bandwidth was used up by illegal downloading and other copyright infringement. The report noted: "The practice of infringement is tenacious and persistent. Despite some discrete instances of success in limiting infringement, the piracy universe not only persists in attracting more users year on year but hungrily consumes increasing amounts of bandwidth. The free and simple availability of copyrighted content through piracy ecosystems continues to drive the popularity of hundreds of web sites, the actions of hundreds of millions of internet users worldwide, and the consumption of thousands of petabytes of internet bandwidth."
But while this is happening, there's still companies out there investigating different routes to market and innovative ways of preparing their content. Latest to take a unique route is Borrowed Time, out next week through Matchbox and Fusion, after its theatrical release last weekend. The low budget Brit film stars Phil Davis, its makers had gone to Kickstarter to fund the P and A for its theatrical release, while it has also taken to Tugg, a website that enables people to host screenings in their local cinemas. And in case you needed further innovation, it has used Assemble, a website development platform, to help build its site and offer a trailer to film sites. Producer Olivier Kaempfer said: "With such a saturated market, we quickly realised that to get Borrowed Time to the audience we believed it deserved, we were going to have to think creatively. We're thrilled therefore to have gained so much fantastic support for our Distribution approach, and to be able to deliver the film to audiences on demand both on the big screen as well as on digital platforms." Murray Dibbs said: "It's great to be involved in a project that breaks new ground for distribution in the UK. Borrowed Time is a fantastic film that we are really pleased to be releasing through Matchbox Films."
---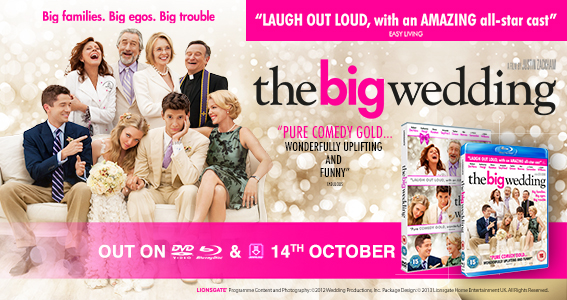 ---
Halloween is fast approaching and, as we've noted here recently, Studiocanal is readying itself for its ambitious release for folk horror classic The Wicker Man. The film is celebrating its 40th anniversary this year and its first ever Blu-ray release of the seminal film. The company has been building up to this for a year, after a global appeal for materials from lost versions of the film. A cut of what was known as the middle edit has been retrieved, although the long cut is now pretty much thought lost. Director Robin Hardy has said that the version that's turned up is closet to his original vision. The package – three discs on Blu-ray, a whopping four for the DVD SKU – includes fans of the film, such as Ben Wheatley and Eli Roth as well as Hardy talking about the film, a look at the soundtrack with DJ and record label boss Johnny Trunk. Studiocanal's Candy Vincent-Smith said: "The DVD and first ever Blu-ray release will be preceded by a nationwide cinema re–release: the longest version ever seen before in UK cinemas. Special launch events include the BFI Southbank Premiere [which took place on Tuesday September 17] in association with BFI Gothic, an outdoor screening in Sheffield, a Wicker Man sing-along screening and opening night of Manchester's Grimmfest." The title is due out on October 14.
Homeland fever is set to strike again, as, ahead of the TV debut of the third outing of the thriller, Fox readies itself for the September 23 home entertainment bow. And the major came up with a novel way of promoting the DVD and Blu-ray ahead of its arrival in stores. For Thursday (September 19) saw the company opening the first ever pop-up polygraph premises. The lie detector was set up in a double –fronted vacant shop near Trafalgar Square and as well as pulling in members of the public and promoting the release, PR opportunities were presented by celebrities such as Arg from The Only Way Is Essex and MP Sally Bercow, who turned up to take the test with the resultant photos used to further push Homeland. Such noble professionals as estate agents, journalists, lawyers and others were also called in, with speakers outside the shop front relaying the results and conclusions to the public. Twitter was also used to promote the event, the event picked up coverage in the likes of the Evening Standard, Daily Telegraph, Time Out, Radio Times and more. Fox's Eve Ragout said: "The Pop-up Polygraph was a great way to engage Homeland fans and the media in one of the most gripping elements of the hit US drama. The polygraph test features in several nail-biting scenes in Homeland, with Agent Brody even managing to manipulate it. It was great to see people of all professions – from journalists to reality stars – being put through their paces on Thursday, with each participant earning a copy of Season 2 on Blu-ray. Homeland Security was just part of a large scale campaign that also included Operation Homeland in which we put journalists including The Times, ITN, Sunday Sport, PA and BT.com through and intense and realistic surveillance and interrogation process mirroring the scenes in the show. The marketing campaign also included a mass reach TV campaign kicking off from Friday, a big OOH campaign on London rail aimed at hitting Homeland's 'sweet spot' urbanite and sophisticated target audience and strong online and social media activity."
And we'll end with some acquisition news, as independent Terracotta has announced a brace of pick-ups from Asia. It marks the first time Terracotta, which specialises in Asian films, has added titles from Vietnam and Indonesia to its roster. The former is The Lady Assassin, a 3D martial arts film that while coming from Vietnam, has the look and feel of a classic Shaw Brothers film. The Indonesian title is Shackled, a Lynchian style mystery that has already wowed audiences at Terracotta's all night horror festival. Terracotta founder Joey Leung said: "We are very excited to be working on these titles - we will take a tailor-made product development and marketing approach to each film. Both Vietnam and Indonesia have a strong output of films and we are one of the few labels to help connect UK audiences with these fantastic titles."
---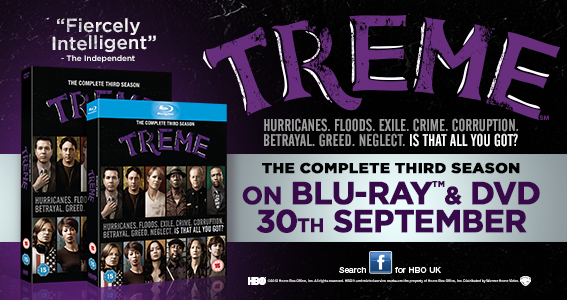 ---
QUOTE OF THE WEEK
"Grand Theft Auto is a cultural phenomenon and Rockstar Games continues to redefine what can be achieved in interactive entertainment. We are incredibly proud of the extraordinary critical and commercial response to Grand Theft Auto V."
Take-Two chairman and CEO Strauss Zelnick celebrates the record breaking achievements of Grand Theft Auto Five, which made $800 million worldwide in its first day and had passed $1 billion within three days. It sold 1.57 million units in the UK in the first 24 hours.
Insidious Chapter 2 took £2.87 million in its first weekend to take it to top slot in the UK box office charts. It was a busy week in cinemas, with two other new entries, Rush and White House Down, entering the charts with £2.1 million and £1.2 m million respectively. Justin And The Nights Of Valour was the other new entry at number five, with £830,547.
Bryan Cranston's every move post-Breaking Bad is being completely scrutinized by the hordes of new-found fans of the programme. So this week, the news that he has signed up to play Dalton Trumbo in the film carrying its lead character's surname. Trumbo was a writer, blacklisted by the controversial Un-American Activities Committee in the US, which targeted communists and other undesirables, with Trumbo writing under a pseudonym. He's already slated to appear in the big budget Godzilla…
Anyone with kids will know the irresistible lure of Lego, which seems to get bigger and bigger. We've already discussed next year's The Lego Movie here, with the likes of Channing Tatum, Will Ferrell and Jonah Hill providing the voice talent. Now, in addition to that, two more films are on the way. Beyond The Brick: A Lego Brickumentary, which looks at the toy and its place within popular culture. Also now said to be on the way is a Ninjago film, a popular martial arts-based Lego product line…
After initial misgivings, this is beginning to look better and better…
Proper British film here…
And more homegrown goodness, due to bow on Curzon Home Cinema simultaneously…
Cannes winner on the way…
More family friendly fare…
Currently hugely talked about among horror fans…