BASE INSIGHT FORUM: FULL REPORT
CATALOGUE PROMOTION A MUST…
…AS TRADE-WIDE PUSH LAUNCHES IN SUMMER
COBURN HAILS BASE ACHIEVEMENTS
'THE ONLY CERTAINTY IS UNCERTAINTY"
DON'T DAMAGE THE UHD NAME
WOOING BACK CASUAL SHOPPERS…
IZZARD STILL LOVES EXTRAS
PROUD TO BE PART OF THE BUSINESS
BEASTS HAVE A FANTASTIC WEEK…
…AS REDMAYNE SUPPORTS HOME ENT RELEASE
LA LA LAND UNVEILS BIG DATE
SCREENBOUND FINDS SALVATION
---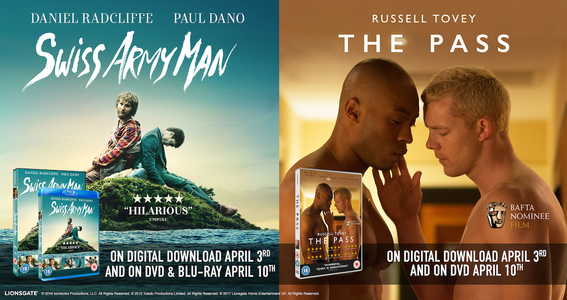 ---
If you can't read this newsletter or see the ads, please click here
It Was A Good Week For... Warner's Fantastic Beasts is setting records already…
It Was A Bad Week For… Those pesky casual shoppers and super consumers…
The BASE Insight Forum is now firmly established on the industry's calendar as being a red letter day for anyone interested in the business, particularly to get a snapshot of where we're at and, crucially, where we're going. And the spring event, held this week at the Picturehouse Central, was no exception – if anything, it was the best event of its ilk yet, with the right balance of facts and figures, a look a both short-term and longer possibilities for the business, some hard news about initiatives aimed at boosting business, the chance to hear from other industries that could help us view ours in a new light and a smattering of celebrity and talent to remind us what is still at the heart of the home entertainment business. Attended by the great and good of the industry, in a packed auditorium, the event was rated a success by everyone we spoke to and is worthy of much of the coverage on this week's newsletter (with more to follow in the coming weeks on our website and here)…
We'll kick off with the big news story from the event, which saw more details of the eagerly awaited, cross-industry catalogue promotion put together under the auspices of, among others, ERA, revealed. The promotion will, Samantha Haycock, head of marketing for TV and catalogue at Fox announced, kick off on June 19 and run for six to eight weeks, taking it well into the school summer holidays. A year in the planning, with ERA, BASE and educational charity Into Film at its core, the cross-studio, trade-wide initiative will go under the banner of Movies You Must Watch Before You Grow Up. As Haycock explained: "The idea is inspired by events like World Book Day and Record Store Day - events that drive the category and deliver sales but also remind consumers what it is they love about the content and the product. One of the reasons it has been so long in gestation is that we want to make sure the offer delivers commercially for our customers but also is robust from an educational and critical point of view. This is genuinely the first in a new generation of collaborations – NEVER before have retail, physical and digital come together with multiple distributors in a cross category promotion."
Outlining the mechanic of the promotion, Samantha Haycock talked about the mix of films and how it will work, noting the 50 films contained, from Dumbo through to Trolls with "everything in between". Each distributor involved plumped for its best, then Into Film itself chose the final line up. In addition to the activity, with Into Film sending out educational packs to schools and an agency appointed to handle PR and publicity, the list is further intended to spark debate. And then there's the retail involvement too. "Most importantly, ERA members have worked to deliver some amazing space for the promotion," said Haycock. "The sort of off-shelf and out of category space that individually as distributors we would not be able to secure, collectively we can." She praised the likes of HMV's Rudy Osorio and Sainsbury's Andy Chatburn for their efforts, with all of ERA's video members committing to support it. Further work has been put in by industry veteran David Root, who has experience across both distributor and retailer sides of the fence. Haycock concluded: "In terms of what we want to achieve: obviously we want to deliver sales uplifts on every single title, we want sustain the family catalogue market at a crucial time of year and we want to engage shoppers again, reminding them what a great and enduring product film ownership is. And we will be driving the message on both physical formats but also on digital platforms supporting the promotion. In the current catalogue market, we are seeing more and more need for collaboration – and this is just one area distributors have delivered together in the past 12 months. Movies You Must See is just the start of what I hope will be more collaborative campaigns, our aspiration is that success here will lead to wider initiatives representing an ever increasing range of the categories diverse content – TV is next up."
---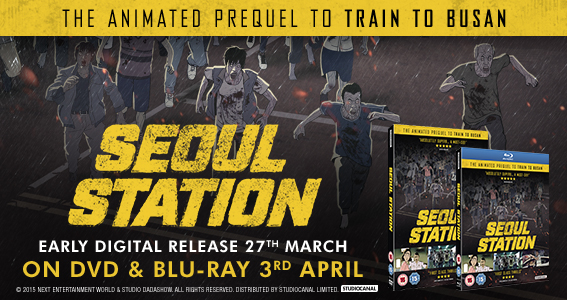 ---
The BASE Insight Forum event had been kicked off by SPHE's Aodan Coburn, who outlined some of the key achievements of BASE and the industry over the last year or so. He noted the successful rebranding of the organisation from the BVA to BASE, saying: "One year on, we can look back and see clearly that we made the right decision; not only that, but it was a timely decision. In a year where rental crept ahead of ownership and piracy evolved at an alarming rate, we have never needed an effective trade body more. And in the short 12 months since its emergence, BASE, under the exceptional leadership of Liz Bales, has already proved itself fit for purpose. BASE has driven pioneering change; it has ignited vital conversation and collaboration with retailers; commissioned category level research and delivered actionable insights. It has pushed cross-category promotions; provided forums for shared knowledge, learning and ideas; as well as educating teams at all levels – even reaching European territories through collaboration with the DEGE. It has provided valuable insights into piracy and is monitoring its penetration to devise educational campaigns in partnership with the Industry Trust." He further ran through some of the challenges facing the industry and key questions that needed answering, some with the help of events such as the Forum. He said: "We already have a strong foundation for collaborative enterprise, but how can we achieve even more together and find more effective ways of working that benefit us all? Disney showed great leadership in 2016 with the Big Sleeve editions and the openness with which it shared this initiative with the category. How can we encourage and incubate more of this sharing from everyone across the industry? What steps can we take to drive collective gifting solutions for physical and digital? How can we evolve more shared learnings? Which area of the industry will benefit most from collective investment in credible data and behavioural studies? How can we be more agile as an industry? Very importantly, what are the areas where collective risk and flexibility will be more beneficial than individual innovation?"
The only certain thing is uncertainty. That was one of the key points made by Joanna Levesque, one of the opening speakers at the BASE Insight Forum. The Accenture executive, who looks after digital and economic trends, outlined what might happen to the entertainment market in the coming months. "The world is changing so fast," she said, "the only thing you can predict is there will be disruption. You should connect to end customers and create a two way conversation. The only thing you know is there will be change, you need to embrace that prospect."
The customer choice is broader than ever, and distributors need to be active in all the different channels, according to IHS Markit's senior analyst for home entertainment, Jonathan Broughton. Broughton looked at the increasing diversified distribution sector, with more and more connected devices in homes, as well as into the future, where he predicts it will become even more diversified. Disc, however, will remain important, if less so, and the next four years will see a 10 per cent increase in consumer spending. He also studied 4K UHD, saying that disc sales, more around 100 titles available, were now going well, but sounded a note of warning among consumers, saying: "There's a real danger of damaging this brand." It was important not to exploit consumers or confuse them, as the trust would be lost. He further noted: "We need to make sure that content is available where consumers want that content," adding that windowing would further develop and content owners need to put their content through different portals and collaborate with different platforms.
Assessing the decline in the catalogue sector, Kantar Worldpanel's James Brown ran through some of the company's recent findings from its ongoing panel made up of 15,000 consumers. He told the BASE Insight Forum attendees that the the two biggest falls in purchases had come from two different ends of the spectrum, the casual shoppers and super consumers. The casual shopper should be encouraged back to the DVD aisles, he said, noting: "Getting them down the aisle has a significant impact." He said they should also be targeted through their phone, while casual shoppers should also be encouraged to move over to digital. He said super consumers – those buying 12 or more titles a year – needed to be wooed back and also encouraged to be loyal and to build their online collections. "With the right title and the right proposition, they are willing to spend money." He further said retailers should be supporting older shoppers, particularly men, sharing their love of film with their families. Men over 60 years old currently account for £1 in every £7 spent on catalogue DVD film, growing 18 per cent year on year.
---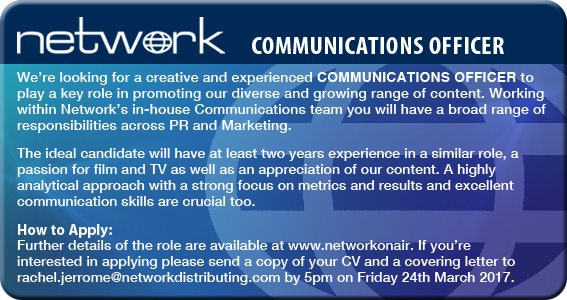 ---
Star turn, or rather one of the star turns, at the BASE Insight Forum was Eddie Izzard, a man who, as Johnny Fewings, who interviewed him on the stage at the Picturehouse Central noted, has home entertainment sales worth a whopping £500 million across his live comedy and film releases. In a hilarious interview, Izzard touched on everything from breaking into Pinewood at the age of 15 ("I'm going to be in films," he told the security guard, "can I come in?"), coming out as trans and his further planned involvement in politics, as well as our industry: "I love DVD extras, I was pushing to change them on stand up releases to have the kind of things they have on films," he said, adding that a lack of them on digital download releases was frustrating.
The world is changing because of technology, but, as Dan Calladine from Carat said, it's moving at a ridiculously fast pace. As he pointed out to delegates at the BASE Insight Forum, three years ago there were Snapchat was just a messaging app, Messenger, Instagram and Netflix had half the users they have now and there were no live video apps. looking ahead to the world in 2020, Calladine said: "Three years into the future is not a great deal of time, but an awful lot can happen in the next three years." He looked at 10 key points to consider – the continued growth of large tech and media companies; the consolidation of some of those companies ("there will be a lot of acquisitions in the next three years"); the growth of virtual reality and augmented reality; an increasingly immersive world of gaming; the development and convergence of new spaces for entertainment, blending entertainment and hospitality and new sites to experience VR in multiplexes; more sporting growth, including new sports such as drone racing; an explosion in chatbots ("a lot of companies are experimenting and like VR trying to work out a language, it will be a new way for consumers to navigate and a new way for brands to communicate," he said); hardware changes ("more and more devices in the home will be controlled by voice"); self-driving cars ("in-car entertainment will become more visual") and an ageing population which will become more valuable to the home entertainment business. "Technology is huge, expanding and consolidating," he concluded. "New technology and devices, spaces and storytelling will change what we see as entertainment and [the industry has to find[ different was of creating] for different audiences."
In one of the most entertaining speeches of the event, publishing grandee David Hepworth, whose CV includes some of the biggest and most influential magazines of the past 40 years or more, talked about the public and what he'd learnt about consumers and their habits over the years. It struck a chord with most there, not least when he said: "We've devoted ridiculous amounts of our lives to accumulating records [or DVDs], we felt as if somehow we'd achieved something in life because these are my records. When stuff was hard to get, stuff was precious. There was a kudos in owning that stuff. Now we all have access to stuff, there's no longer that kudos." He talked Moleskine notebooks and Daunt Books in Marylebone, London, pointing out that both traded on a non-existent heritage, harking back to an earlier age. "Teenagers are not bored, adults are not bored, but everyone is permanently slightly distracted. We have more entertainment than we could ever get round to seeing, the most valuable commodity is freely given undivided attention of the consumer, the hardest thing to get. We don't want more distraction. What [the public] crave, is satisfaction, that is the quality the entertainment business should be tying to sell."
The BASE Insight Forum was brought to a close by Nicola Pearcey, president for UK and Europe of Lionsgate, who praised the spirit of collaboration across the industry, saying it was now the time for the industry to stand out and work in a "joint fashion". She further highlighted the "passion, inspiration, innovation, commitment" and more to "work together for the shared benefit of the category". And, as she further noted: "The UK is a fascinating market, you should feel proud and privileged to be a part of it."
---
---
And to continue with the positive themes away from the BASE Insight Forum as we continue with the rest of our coverage of the week in video, some good news from Warner, which has been busy this week with the digital launch of the latest from the JK Rowling hit factory, Fantastic Beasts And Where To Find Them. For with some impressive marketing behind it, the major has gone on to record its fastest selling EST release ever, outdoing even the studio's own blockbusters from recent years such as Suicide Squad and Batman V Superman. The campaign kicked off with an impressive PR stunt held at the Warner Bros Studio Tour. For the guests at the final tour of the day around the Harry Potter tour were joined by two surprise guests. As the doors of the Great Hall were thrown open, there, alongside the cast of the attraction, were stars Eddie Redmayne and Dan Fogler. The duo chatted to the fans, talking to them about Rowling's Wizarding World and posing for pictures. Commenting on the event, general manager for Warner Bros Studio Tour London Geoff Spooner said: "Our visitors were absolutely thrilled and astonished to see Eddie Redmayne and Dan Fogler emerge from behind the doors of the Great Hall. It was a wonderful and very unexpected experience which I'm sure they will never forget."
And on Fantastic Beasts' own performance, Warner Bros Home Entertainment evp and md John Stanley said: "Our campaign for Fantastic Beasts is in full swing including some wonderful support from the cast who spent several hours up at Studio Tour yesterday greeting fans. We're thrilled with the EST result and are looking forward to strong numbers for the 4K, 3D, Blu-ray and DVD releases on the March 27."
Over in the physical world, Doctor Strange was on the way to conjuring up the kind of spell that could keep him and his first eponymous Marvel film in the top slot for the second week running according to the Official Charts Company's midweek bulletin. Sitting just below it at the halfway mark, with just 7,000 units between them ahead of the announcement on Sunday March 19, was Warner's The Account, starring Ben Affleck. Juts below this is another new entry in the shape of The Light Between Oceans (eOne), starring Michael Fassbender. Other new entries further down the listing include Planet Earth 2, driven by its 4K Ultra HD release (more on this next week) at number 21, with Paw Patrol: Easter Egg Hunt a spot below it and The Warsaw Ghetto three places behind it at number 24. And at number 34, comes King Arthur: Excalibur Rising, with, propelled by a Zavvi exclusive Steelbook, Spirited Away making a spirited return at number 38…
---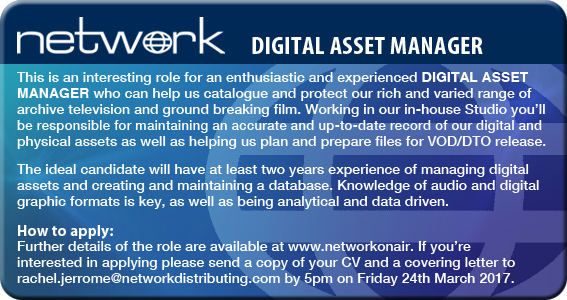 ---
La La Land swooned its way past the £30 million barrier in terms of UK box office this week, and even though it's still hotfooting its way around cinemas, Lionsgate took the opportunity to start the overtures for its imminent home entertainment bow. The film, a big Oscar winner with scores more nominations and gongs from awards ceremonies across the globe, will arrive on digital download n May 8, with the physical release, across DVD, Blu-ray, limited edition Steelbook and 4K UHD formats a week later on May 15. All physical formats contain a a commentary from director Damien Chazelle and composer Justin Hurwitz, with the high definition SKUs containing a whole raft of further extras, including a look at how the magnificent open in scene was filmed. Lionsgate is planning to make a whole song and dance about the release, and, as the company's Marie-Claire Benson noted: "We announced the home entertainment release date this week, just as we reached the £30 million mark at the box office. A video created by super-vlogger Carrie Hope Fletcher to announce the date and product line-up achieved over 75,000 views in four days on her Youtube channel. Plans for the home entertainment launch are well underway and as well as an all-singing, all-dancing media campaign, we are in talks with a number of brands who are keen to align with the retro musical feel of the film. Music, song and dance will of course be an integral part of our campaign, as well as celebrating the neo-classical style elements, the fashion, and our continued obsession with the chemistry between the two lead characters."
Another awards friendly film, Arrival, er, arrives on physical formats on Monday March 20 courtesy of eOne, and the company kicked off some of the fun promotional activity this week by looking into some of the ins and outs of an alien invasion. Its PR activity followed NASA's recent discovery of planets that may be able to sustain life, and asked Budget Insurance for its views on property and possessions being protected in case UFOs landed on earth ("Our standard terms and conditions cover a wide range of eventualities, but don't currently stretch to damage caused by alien life forms travelling to Earth. However, who knows what may happen in the future? To be on the safe side, we're opening a waiting list for customers who'd be keen to take out anti-alien damage cover should the need arise" said a spokesman). Meanwhile, an alien expert, Nick Pope, who'd worked for the government-backed UFO Project, talked about the authorities' potential response if it actually happened: "The government would be petrified about an alien arrival. One moment you're top dog, then there's a new kid on the block: bigger than you, twice as strong and ten times as smart. History shows us that when a more technologically advanced civilisation encounters a less technologically advanced one, it doesn't end well for the latter. If we're visited by aliens, humanity could be in big trouble."
Monday March 20 sees the release of the rarely seen, early John Waters classic Multiple Maniacs on the Criterion imprint through its ongoing relationship with Sony Pictures Home Entertainment. It stars his early, long-term collaborator Divine and has been unearthed for the release. And to mark the event, SPHE has joined forces with Horse Meat Disco, London's finest weekly night out, to host a screening of the film on Sunday March 19, the eve of the release. The event, at its regular home of The Eagle, in Vauxhall, promises a Divine memorabilia collection (much of it from the personal collection of Eagle owner and former video industry stalwart Mark Oakley), free cocktails, competitions and, in suitably trashy style, a "cavalcade of perversions". The fun starts at 7pm with the film screening before the dance floor opens and the normal disco shenanigans kick off in earnest. Oakley, of course, was Virgin Retail's head of video during the VHS era, as well as being Blockbuster's first UK employee when it headed to these shores in the 1980s. Commenting on the event, Oakley said: "Eagle London and Horse Meat Disco will be celebrating the release of John Waters' celluloid atrocity with an introduction from The Pope of Trash Waters himself, and a Cavalcade of Perversion will be unleashed to make this launch suitable for a Divine Classic. We are delighted to be working with John Biggin from Sony Pictures who has been a brilliant support in getting this event ready. We will bringing the theatre back to home entertainment in a way only we can. Everybody is welcome…" See you down the front (or at the bar…)
Also out on Monday, is another old favourite from the VHS era reborn for a new age, as Roger Corman's classic exploitation fare Death Race is back on track in a new iteration in the shape o Death Race 2050. Corman himself is supporting the release with press interviews, with coverage likely to appear in the Guardian, Starburst and SciFi Now among others. There's also marketing support through Facebook, with AV created to appeal to action fans and Corman and old VHS devotees. Commenting on the release, Universal's Alison Dick said: ""I've really enjoyed working on such a fan favourite property."
---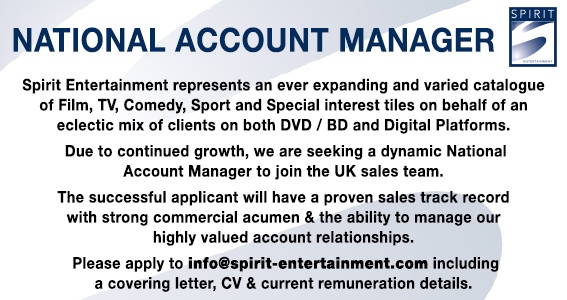 ---
With Broadchurch currently still dominating the television landscape. RLJ Entertainment's RLJ International is set to return to its roots. For it's being renamed Acorn Media International, going back to its Acorn origins. The original Acorn Media international arm was set up 20 years ago and then sold to the US-based RLJ five years ago. The Acorn imprint remained in the UK as an ongoing label, with RLJ International titles were released under its banner; the new Acorn Media International name ties in with its 20th anniversary celebrations. Acorn's bestselling franchise is the Midsomer Murders, which has sold 1.5 million units in the UK, with Broadchurch, now in its third and final series, also in its top 10 sellers, the first series having notched up sales of 200,000. Commenting on the new name, Acorn Media International md Stuart Shaw said: "I'm particularly pleased that in this division's 20th year of business, not only is it thriving, but having been through some changes it is returning back to its original name while looking forward to a future both in distribution, SVOD and a broad investment in co-productions giving us a firm-footing in the global entertainment business."
Screenbound's new Maison Rouge and Black House labels have just launched and the parent has just announced a major deal that will see a raft of 18 titles launched under the different banners, after signing on the dotted line with industry veteran Nigel Wingrove. The deal covers the titles released on DVD under Wingrove's legendary Salvation imprint and include sleaze and horror from the likes of Jean Rollin and Jess Franco. All will be released under either of the Screenbound imprints on Blu-ray, with the DVDs staying with Screenbound. Commenting on the deal, marketing manager Martin Glew said: "They are a perfect fit for our Euro cult labels and Redemption's fans have been waiting for these films to appear on Blu-ray for several years."
Anti-piracy news now and staff from cinemas around the UK were rewarded for their vigilance this week from the recently-formed Film Content Protection Agency. The 10 staff, from Cineworld, Vue, Showcase and Light Cinemas, had spotted bootleggers illegally camcordering films in cinemas to upload on to the Internet and pirate. Their actions, which were rewarded with financial rewards and certificates, covered eight separate incidents and led to four arrests and four police cautions. Commenting on event, Lord Puttnam, president of the FDA, which oversees the FCPA's work, said: "The UK is one of the largest film markets in the world, with many films opening here first or simultaneously with other territories. Vigilance in screenings is extremely important - in no small measure, the industry's current and future wellbeing relies upon it. So on behalf of UK film distributors, I'm delighted to congratulate and thank the recipients for their continued commitment, which has helped to safeguard so many films on their theatrical release." Simon Brown, Director of FCPA, said: "I'm very pleased to welcome the award recipients from all corners of the UK. As well as acknowledging the successful interventions of recent months, we'll highlight the very attractive line-up of forthcoming releases and ask for continued high levels of vigilance to help deter copyright theft and infringement."
---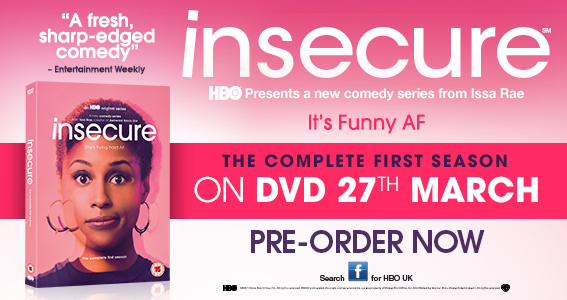 ---
QUOTE OF THE WEEK
"The UK is a fascinating market and we should all feel proud and privileged to be part of it. It is progressive and innovative and is filled with passionate, talented individuals, dedicated to creating a sustainable model to enable the category to thrive. We are open to – and actively encourage – working in partnership to best serve the needs of the consumer and guarantee continued success in our shared future."
More from the BASE Insight Forum and more from Aodan Coburn from SPHE during his opening speech…
Kong: Skull Island's success at UK cinemas was almost as certain as the headlines containing the words "king of the box office" that would follow its opening weekend, and so it came to pass: the mighty Kong sits atop the UK top 10 after its strong performance in its first few days on release. It took some £6.20 million in its opening frame, deposing Logan from the top slot, although the Hugh Jackman film had amassed £16.9 million at the end of its first 12 days on release. The only other top 10 new entry was the event cinema La Traviata, with £323,284, while with £253,619, and just outside the top 10, was Elle.
Pretty much every week in this section of the newsletter we have news on some remake or reboot being planned, mooted or in the works. Some may be understandable, many leave you scratching your head wondering who thought it would be a good idea. Many you can see coming or at least understand the thinking behind them. But few saw this one on the horizon, as word has escaped that Warner is looking at giving a new lease of life to The Matrix. That's right, less than 20 years since the Keanu Reeves starrer directed by the Wachowskis blew audiences away and then proved to be the killer app that turned DVD into a mainstream proposition, The Matrix is set to be remade, or rebooted. Little else is known, but Warner needn't worry if it needs help with ideas – every film and entertainment website and magazine and newspaper is currently publishing articles on what a rebooted Matrix does and doesn't need…
And as master-director and all-round genius David Cronenberg celebrated his birthday this week, there was further remake news on the horizon involving one of the maestro's earlier works. Yes, The Fly, itself a remake of, er, The Fly, a golden era black and white horror turned 80s Cronenberg body horror classic. The film is in production at Fox, with young director JD Dillard at the helm…
Not remake but sequel news now and Sony is pressing ahead with Stieg Larsson films, although not as we currently know them. For next up, some years after David Fincher took on The Girl With The Dragon Tattoo, with Rooney Mara and Daniel Craig as its main protagonists, comes news of The Girl In The Spider's Web. None of its power trio are returning though, as Don't Breathe director Fede Alvarez will be at the helm and there will be new stars in there too. What' now, Spider's Web isn't technically a Larsson book, it was penned after his death on the back of the success of his original Millennium trilogy. Meanwhile, let the casting rumours begin…
Follow us on www.twitter.com/theraygun
Mad Japanese horror from our old pals at Terracotta…
Here's a butcher's at the next biggie from Pixar…
Homegrown animation of a different kin, from Aardman, via Studiocanal…
More animated fare on the way too…
And this looks like a belter too…
To subscribe to The Raygun newsletter, please email

info@theraygun.co.uk
with subscribe in the subject matter
To unsubscribe, email

info@theraygun.co.uk

with unsubscribe in the subject
For editorial or advertising queries, contact

tim@theraygun.co.uk