Last legislative session was begun with an attack on conservative values and those that licked the hand of the State Chamber got a taste of what was coming to them in 2012. The year ended with the defeat of the Speaker Steele/Hickman faction, a humilliating defeat for Speaker Steele personally. The year started with calls for an investigation of Speaker Steele over his part in the Comp Case scandal. Opening day might just turn out to be very interesting this year.
But rank and file Republicans mostly just want to represent their constituents and go home. Still they are on the battleground so they need to stand behind those that are trying to clean up state government or be considered as against the public good. They face a tough political year with the filing season moved into the legislative session, preventing the collection of campaign contributions by incumbents until after the session ends. They are also facing a growing number of citizen legislator candidates that are rising in response to the dirt that has been revealed over the last two years.
So the last thing a legislator wants is to have the Sooner Tea Party on their back. It should be obvious on how to avoid getting on our radar but just in case here is what we expect this year.
Follow the Republican Party Platform. Not just the socially conservative parts, all ten major pillars as laid out in the platform. Support HR 1004, the right of all bills to be heard. Defeat the Obama Care/Fallin Care Health Insurance Exchange. Stop all tax increases and all tax credits for special interests and reduce everyone's tax bill. Follow the Constitution and protect our Bill of Rights.
And basically, if the State Chamber is for it, it is a very bad idea to back the issue.
We are watching. There are far more of us than there was last year. We have a newspaper coming out in the first few weeks of February, running late because of the temporary loss of our first editor, but it will be first deployed in Glen Mulready's district in the coming days. And that temporary loss will be more than made up with the increase in our numbers from the presidential campaign volunteers.
For decades the special interests have had the run of the Capitol but the internet age is here and activists are shining a light into the shadows where corruption has flourished. We are watching and we will come after you if you dare to betray the public trust.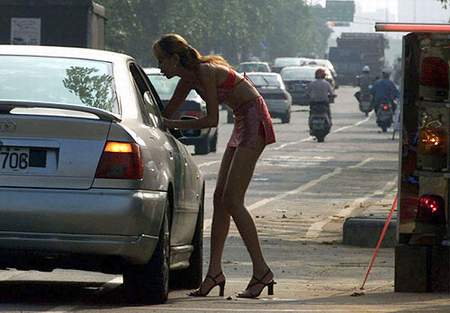 Mary Goes Trolling for Bond Money
by Ms. D.B.
On Tuesday, January 17, 2012 Gov. Mary Fallin put out a press release about her upcoming trip to New York City for the purpose of bowing before the big money boys.
"Governor Fallin will lead an Oklahoma delegation to New York City on Thursday, Jan. 19, to discuss the possibility of improving the state's bond ratings. Joining the governor will be state Treasurer Ken Miller, Preston Doerflinger, director of the Office of State Finance and secretary of finance in the governor's cabinet, and State Bond Advisor Jim Joseph."
"The ratings influence the terms and rates of state-held bonds."Our meeting with bond advisors gives us a great opportunity to showcase Oklahoma's strong economy and fiscally sound policies," Fallin said. "Unlike the federal government, Oklahoma has balanced its budget, has made a robust recovery from the recession and has one of the lowest unemployment rates in the nation. We are experiencing double-digit growth in state revenues and our Rainy Day Fund will probably exceed $500 million this year after being depleted during the recession. We also are in the process of a government modernization effort that will save taxpayer funds and have taken significant steps to reduce the liabilities of our retirement systems."
It is good to hear that Oklahoma Is doing well. We all want to think that things are getting better. Too bad Mary Fallin has to throw a wet blanket on it with her self-absorbed, pompous behavior. Could we possibly have a more, insincere person as our state leader? Was it really necessary to take the entire finance dept. on a trip across the country on taxpayer money? I wonder what that shin-dig cost us? Not to mention the taxpayers' pay a specific person to handle all bond advisory issues. If he's not capable then maybe that position needs to be re-evaluated. You know, "Down sized /modernized"?
Oklahoma has a lot of serious issues that the Governor could and should be focused on. It seems not to matter if it doesn't makes a cha -ching sound. The inconsistency's in information concerning finances make any report less than creditable. One day we've depleted all funds and she wants to close family parks, then suddenly we have an overflowing raining day fund of over $500 million robust dollars and Mary and her gang on leaving on a jet plane. Someone is either a manic or they just can't keep up with what was said yesterday.
Then we have Mr. Doerflinger that is attempting to side step with his obviously new found vocabulary words. Keep it real Mr. Do finger. Stop trying to candy coat the Governors' agenda. Modernization is not $100 million in debt dumped into the laps of the Dept. of Transportation. Also, it is stated that every single dime is approved to be spent. Don't you know that it will be? Robust indeed…
I always associated the word "robust" with the smell of good coffee, but when you have a Governor that can smell money I guess it will fly when referring to any large amount of money spent without our knowledge or any oversight. Finally, no one has really said how the N.Y.C. Party on the State Taxpayer's Money turned out. What I do know is that with a rainy day/pinch/grab fund of $500 million, "robust" dollars, no one should need a loan of any kind for a very long time. Modernize that Mary.
Thought for the day: If the rainy day fund of $500 million was to be counted today what amount would be there??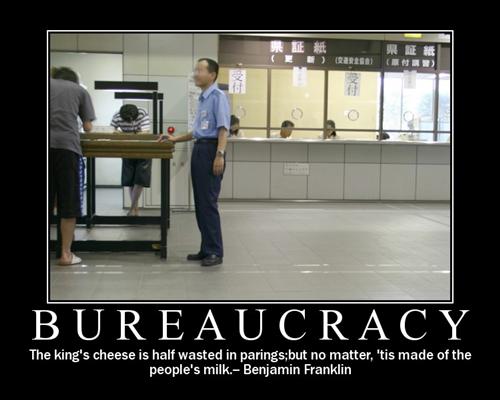 House Bill 2229 and the Wellness Council
By Ms. D.B.
When our state official's get together and begin racking their brains on how to trim the expenditures let's give them a few pointers. HB 2229 is to consider if the Wellness Council should be continued or if it should be eliminated as a state agency. This "Wellness Council" has got to be one of the most useless organizations in state government.
I don't know who came up with it in the first place, and I myself wouldn't admit it, but at this point that is irrelevant. There is absolutely no need for the state to waste time or money appointing someone to call meetings or to tell a group of adults how to take care of themselves. This isn't the employer's responsibility, nor should the state be that deep into the employee's business. If the benefits offered through an employer have choices such as health care or fitness then that should be up to each individual to make a choice.
If they don't have enough information to make a choice I suppose they will ask or make an informative phone call. This can be achieved by providing the employees with information booklets and phone numbers.
==========================================================
Amendment for the Oversight Committee on State Employee Charitable Contributions
As Introduced by Representative George Faught
By Ms. P. M.
We brushed on HB 2228 last week. This bill is to determine whether or not the Oversight Committee on State Employee Charitable Contributions is to continue as a government agency. The oversight committee picks the list of approved charities for payroll deductions from state employees. The usual suspects get approved, the United Way, assorted Muslim groups associated with unindicted co-conspirators with links to terror groups..., the usual politically correct charities that can afford to lobby the Oversight Council and pay the huge administrative costs that go along with a well connected and well paid organizations.
This amendment relates to Sunset Law that is defined as a measure within a statute, regulation or other law that provides that the law shall cease to have effect after a specific date, unless further legislative action is taken to extend the law. This bill would extend the date until July 1, 2016. You can read the entire
proposed bill here
.
With Oklahoma taxpayers already stretched by paying for this nonsensical department creating oversight committee, one would think this is a prime target for shrinking the size of state government. If state employees can't figure out where they want to give their money on their own it makes it easy to understand why they work for the government. I can only wonder how they manage to function in everyday life outside the protective bubble where they work.
When I hear "Sunset" I picture myself sitting on the beach in Key West visiting "Margaretville" having a grand ole' time. It is ironic how government can turn a vacation into a bureaucratic nightmare. Let's let this one expire!
Hall of Fame or Hall of Shame?
HB 2232, THE MUSIC HALL OF SHAME
AUTHORED BY GEORGE FAUGHT
By R.H.
This bill re-authorizes the Muskogee Music Hall of Fame Board, extending the program until July 1, 2016. The Board members are appointed by the Governor with advice and consent of the Senate. Selection of members is determined by learning who shows "a sincere desire to recognize Oklahoma's contribution to music". Okay…
The bill goes on to say the function should be to honor those, living or dead, who, by achievement or service, have made outstanding and lasting contributions to music in Oklahoma or elsewhere.
This all sounds great but there is more to it than warm and fuzzy feelings? Muskogee crime statistics report an overall downward trend but violent crime is increasing with property crime decreasing. Overall
the report
shows Muskogee has crime rates higher than all of Oklahoma or the national average.
One might think the priority would be to create an atmosphere where people are safe before throwing money at a Tourist Attraction. It is time to pull the plug and we dare Representative Fart to live up to the Republican Party Platform and dissolve this useless pork project.
==========================================================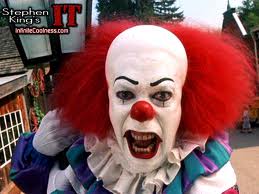 Proposed Ethics Rules or Stand Up Comedy?
PROPOSED HOUSE CODE OF CONDUCT IS A JOKE
By R.H.
Granted under Articles V Sections 30 and 42 of the Oklahoma Constitution, the Oklahoma House of Representatives has the authority to discipline their own, but their proposed rules and punishments leave a lot to be desired. They are more set up to protect House leadership's agenda than to enforce ethical behavior.
The new rules ask House members to refrain from disorderly behavior including anything that might diminish" public confidence" in the House of Representatives. Speaker Steele has accomplished that all by himself by turning on the very conservative House members that helped elect him, accompanied by the refusal of committee chairs to hear bills presented by conservative Republicans and Democrats alike. If anyone has eroded the peoples' confidence in the House of Representatives it is the Speaker himself through his atrocious leadership blunders.
Article 5, Sections 18 and 23 of the Oklahoma Constitution prohibits Representatives from engaging in self-dealing. What do you call the Speakers involvement in a committee to promote soft on crime bills that are in line with his social justice agenda? It would seem to me that the Speaker would have to recuse himself from all matters dealing with any bills dealing with the prison system. This might also be covered under Article 5 Section 24 of the Oklahoma Constitution.
Article 5 Section 30 of the Oklahoma Constitution requires a two thirds majority vote for the majority expulsion of a member. Just imagine, a convicted felon serving in the House of Representative because they could not muster a 2/3 votes. A Constitutional amendment should be brought forth that would allow for the removal from the house of a convicted felon on a simple majority vote. We are not served by felons in the House.
I'll grant you there needs to be a Code of Conduct in the House of Representatives, but the people who propose these rules need to use something they all seem to be lacking. That something is called common sense. A little common sense would tell them that these rules are meant to shut them up and prevent them from exposing the corruption and self dealing at the Capitol. They should remember, it's the
people's
House of Representatives, the business they are conducting shouldn't be embarrassing and the people have a right to know if it is.
This proposal would appoint eight members split between the two parties. Where is there room for the Independent? Are Independent s not allowed a seat in the jury box if the people elect an Independent?. These new Ethics Committee members are to recommend changes to House Code of Conduct which as proposed are already a joke. The rules do attempt to establish a procedure to receive and investigate complaints for violation of House Rules and to recommend disciplinary action for those violations. Now here's the kicker; this committee is suppose to provide ethics training to members of the House of Representatives on proper conduct.
The problems begin with Rule 2. A:
"The Ethics Committee shall consist of eight (8) members of the house appointed by the Speaker"
Why the Speaker? Why not allow each party caucus to pick fair and well respected members? And what if the Speaker has an ethics complaint against him as it appears is the case this with the Kris Steele/Workers Comp scandal? The people on the Ethics Committee would immediately be in a conflict of interest on any matter involving the Speaker. Would they recuse themselves? If so, who would investigate these serious allegations against the Speaker?
Rule 2B is a long drawn out procedure to disqualify a person from an investigation.
Rule 2C is a disqualifier of a person on the committee if he or she is being investigated. But the accused member must go through the long drawn out procedure outlined in rule 2b to be disqualified. Why not a simple recusal motion here? What are they afraid of?
Rule 2F is to be reviewed for options. Here's an option for you. Instead of replacements being picked by the Speaker, why not have the individual caucus involved select the replacement in a vote. This would surely be a better way than getting the Speakers lap dogs placed on the board.
Rule 3 Para B requires that the committee members take the following oath:
" I do solemnly swear (or affirm) that I will not disclose, to any persons or entity outside the House Ethics Committee, any information received in the course of my service with the committee, except as authorized by the committee in accordance with its rules."
But what if the investigation they're doing uncovers something that is illegal? Don't members have the obligation to report illegal activity to authorities? Are the committee members not allowed to justify their votes on this committee?
Para D States that the final report shall remain confidential until such time as the committee decides to vote and release part or all of the report. Speaker Steele and his toadies seem to forget that is the Peoples House and you are conducting the Peoples Business. The report is the property of the people and should be released immediately upon the decision being made. The People have a right to know and anyone accused of unethical behavior has the right to have their name cleared.
Rule 6 Para A allows for the committee to adopt internal procedures as necessary. What is this? A secretive committee and now secretive rules? Shades of the Gestapo here.
Para 6E states that unless determined by a majority vote, only the Chair and vice Chair of the committee can make public statements. Whatever happened to the 1st Amendment. Are they afraid the truth will get out?
Rule 7 states in part:
"The House ethics Committee shall determine whether any of the facts contained within a complaint are capable of independent verification through public record or through preliminary investigatory process and shall cause such facts that are capable of independent informal verification to be so verified."
Now you've really got to be joking here. I'm no attorney, but I'm smart enough to know that some facts you're not going to get without a subpoena. This informal investigation is meant to whitewash any investigation in the hope that it will go away. Talk about trying to protect their members. Here's a good example.
Para 3 gives the committee the right, by majority vote, to refer the complaint to the appropriate authorities. This is an attempt to cover up what House leadership did to their fellow colleagues last year. In that regard it is disgraceful because they can simply troll for criminal acts committed by legislators, legislators that aren't following Speaker Steele's agenda. If a legislator has broken the law and evidence comes forward, let that evidence be given directly to the appropriate District Attorney or the Attorney General.
Rule 8 Para E4 gives the power to the Chair to determine whether or not a witness or documents to be subpoenaed are likely to provide competent, relevant and material evidence and if so, shall issue subpoenas as requested by the respondent. The question here is this; without seeing the documents or hearing from the witnesses, how can the chair make a decision on whether or not they provide any competent, relevant or material evidence in the case before them? This rule is more about refusing to allow conservative legislators to provide evidence that will clear their names.
Rule 9 Para F states in part:
"An official paper or record is not within the privilege established in the paragraph." What are they afraid of.? Do they plan to twist the words to say something they didn't?
Para H gives the discretion of making a record of the proceedings to the chair. This shouldn't be left to one person's discretion. An audio record and a written transcript should be mandatory. You can't have a body such as this deciding the political future of our elected officials doing so without an official record. This in itself brings discredit and shame upon the House of Representatives. Representatives should demand that those hearings be open to the public.
Para L, 1 claims that there will be strict adherence to the rules of evidence as outlined in Oklahoma law. They even allow the respondent to have an attorney present and for witnesses, however that attorney can raise no objections and cannot address the ethics committee. All they can do is advise their witness. An Attorney violating these rules can be found in contempt. I wouldn't blame the attorney, looking at these proposed rules, I'd be contemptuous too.
I 3 goes on to say:
"That the Chair, in his or her sole discretion, shall rule upon all objections and upon the admissibility of evidence arising in the course of deposing witnesses or presenting testimony or documents to the House Ethics Committee."
So in paragraph we say no objections can be raised, and in another we say the chair has the power to rule on them. What the ______ is going on here? Since when did we elevate a committee chair to the position of what amounts to a Criminal Courts Judge without going through the proper procedure? After all isn't that what this panel is?
Rule 10 Para B allows the committee to step outside the scope of the complaint. Why? Granted there should be some exceptions. Those exceptions would be criminal in nature and should be referred to law enforcement. The way I see it you have a complaint you investigate it, you make your findings and you move on. Anything else, except criminal activity, is beyond the scope of your investigation.
Rule 11 The Final Report, the most idiotic rule of all. Para A:
"A Final Report shall remain confidential except as otherwise provided in this rule."
Why? If the report clears a Representative, don't you think we should know? If you discipline a Representative, don't you think we should know? Remember, this was the Peoples business you were conducting. The people have a right to know.
Para B is absurd. You are really going to make House members take the same oath as Ethics Committee members just to view the final report. What are you hiding? Who are you protecting? How biased are these proceedings?
Para C, by a majority vote may release all or part of the final report. Hey remember the part about the Peoples business. We deserve to know.
Rule 12 deals with disciplinary action. This one is a little difficult to deal with as it is set out in Oklahoma's Constitution. I agree in most of the actions to be taken, but Para 5 presents a problem for me. For now we have to let it stand.
Understand these are just draft rules. There is time to change them. We can put the pressure on them to do so. Lets make this happen. You can see the proposed draft legislation here
===========================================================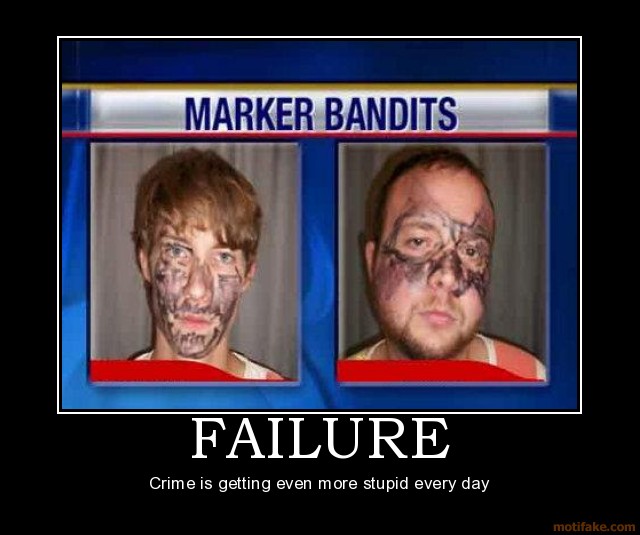 By Ms. P.M.
With the announcement of American Airlines filing for bankruptcy one could assume the colossal tax credits they received did not do Oklahoma any favors. In 2003 Tulsa voters approved a
one-cent sales tax
that provided American Airlines more than $22 million in incentive to stay in the city and expand their maintenance center.
Representative Dank has been busy authoring three new tax credit bills. HB 2979 isn't a bad bill, it removes the transferability of tax credits, something that was a bad idea when it started and needs shut down.
Dank doesn't stop there; HB 2977 is another amendment bill which relates to the "Task Force for the Study of State Tax Credits." It consists of 10 members:
-Chair of the Appropriations and Budget Committee (House)
-Chair of the Appropriations Committee (Senate)
-Chair of the Revenue and Taxation Subcommittee of the Appropriations
and budget Committee (House)
-Chair of the Senate Finance Committee
-Director of the Office of State Finance
-Minority Leader (Senate)
-State Auditor and Inspector
Dank isn't done, HB2978 covers identification of certain persons, prohibiting measures allowing transfer of tax credits and audits. The bill states that any tax credit "shall provide for the creation of new jobs or the retention of existing jobs within the State of Oklahoma."
Ya think?
The suspicions part of this is that the majority of these positions are filled with House leadership cronies. They wouldn't be cutting these tax credits unless this somehow benefited their State Chamber masters. This issue bears close watching however the following story sheds some light on why they are trimming tax credits, so they can re sell the favors to their new campaign donors in the areospace industry.
In the bill on the task force it states the findings must be submitted to the Governor. I wonder... with American Airlines in bankruptcy and over 2,000 jobs being lost, is she now wondering why she thought these tax credits were the grand poo-poo in her panties? Or was it just a tingling sphincter moment? She HAS been around a while. It certainly seems as if our Lady Gag-Gag is downplaying the job loss, "lose some jobs" and these employees have "unique and valuable skill sets." I can only think they probably don't feel so valuable right now. You can read her
press release here
:
=====================================================================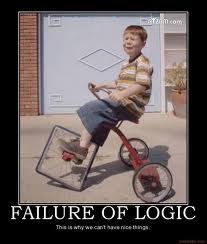 Read this pile of steaming corporate cronyism:
AS INTRODUCED

An Act relating to income tax; amending 68 O.S. 2011, Section 2357.301, which relates to the aerospace sector income tax credit; modifying definition; authorizing amended return for specified circumstance and providing deadlines for filing; providing for codification; and providing an effective date.
BE IT ENACTED BY THE PEOPLE OF THE STATE OF OKLAHOMA:
SECTION 1. AMENDATORY 68 O.S. 2011, Section 2357.301, is amended to read as follows:
Section 2357.301. As used in Sections 1 through 4 2357.301 through 2357.304 of this act title:
1. "Aerospace sector" means a private or public organization engaged in the manufacture of aerospace or defense hardware or software, aerospace maintenance, aerospace repair and overhaul, supply of parts to the aerospace industry, provision of services and support relating to the aerospace industry, research and development of aerospace technology and systems, and the education and training of aerospace personnel;
2. "Compensation" means payments in the form of contract labor for which the payor is required to provide a Form 1099 to the person paid, wages subject to withholding tax paid to a part-time employee or full-time employee, or salary or other remuneration. Compensation shall not include employer-provided retirement, medical or health-care benefits, reimbursement for travel, meals, lodging or any other expense;
3. "Institution" means an institution within The Oklahoma State System of Higher Education or any other public or private college or university that is accredited by a national accrediting body;
4. "Qualified employer" means a sole proprietor, general partnership, limited partnership, limited liability company, corporation, other legally recognized business entity, or public entity whose principal business activity involves the aerospace sector;
5. "Qualified employee" means any person employed by or contracting with a qualified employer on or after January 1, who has been awarded an undergraduate or graduate degree from a qualified program by an institution, and who was not employed in the aerospace sector in this state immediately preceding employment or contracting with a qualified employer. For purposes of this paragraph, prior employment in the aerospace sector shall not include employment or contracting with a qualified employer as an intern on a nonpermanent basis;
6. "Qualified program" means a program that has been accredited by the Engineering Accreditation Commission of the Accreditation Board for Engineering and Technology (ABET) and that awards an undergraduate or graduate degree; and
7. "Tuition" means the average annual amount paid by a qualified employee for enrollment and instruction in a qualified program. Tuition shall not include the cost of books, fees or room and board.
SECTION 2. NEW LAW A new section of law to be codified in the Oklahoma Statutes as Section 2357.305 of Title 68, unless there is created a duplication in numbering, reads as follows:
For the tax years 2009 through 2011, any qualified employee that was employed or contracted as an intern on a nonpermanent basis in the aerospace sector or any qualified employer who employed or contracted with a qualified employee as an intern may file an amended Oklahoma income tax return in order to claim the income tax credit provided for in Section 2357.302, 2357.303 or 2357.304 of Title 68 of the Oklahoma Statutes. Tax year 2009 amended returns may be filed on or before October 15, 2014, and be considered timely filed for purposes of claiming an income tax refund. All other tax years are subject to the statute of limitations for refund claims set forth in Section 2373 of Title 68 of the Oklahoma Statutes.
SECTION 3. This act shall become effective January 1, 2013.


David Tackett of Oklahomans for Liberty wrote a good expose of this issue. Below is a shortened version of his article,
here is the full article
.
Apparently, it's not good enough for Boeing to count these intern-to-full time job hires toward the tax credit starting this year. They want the tax break to be retroactive all of the way back to 2009!
So, let's put this in perspective. and the State Chamber opposed giving military veterans an immediate tax credit on their retirement benefits last year, instead making our veterans wait until 2016 to get their tax break. (Sorry, I forgot Sen. Mazzei missed several votes during last year's session including these votes.)
But now, Sen. Mazzei wants us to give Boeing a tax credit for the past 3 years
.
I guess that makes sense...
If you fought to put your life on the line to protect our freedoms, you have to wait 4 years for your tax break. But if you give a lot of money to Sen. Mazzei and the State Chamber then you can have your tax break passed retroactively
.
Corporate welfare is bad enough, but when you make it retroactive, you are exposing the fact that you no longer represent your voters' interest, but those who can give your campaign the most money
.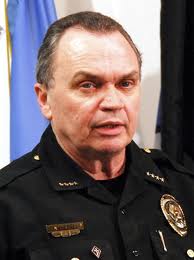 Reserve Cop Gets to Visit Girlfriend Behind Bars
In a startling claim, Sheriff John Whetsel said there is not a problem with security at the Oklahoma County jail after a 60 year old former Langston Reserve Police Officer illegally used his Police credentials to obtain private visits with his 33 year old incarcerated fiancé at the Oklahoma County Jail. Someone found herself a sugar daddy.
This is unbelievable. How can Sheriff Whetsel's people miss the fact that the man checked himself in wearing a police uniform and claiming to be from the Logan County Sheriff's Office. Once maybe, twice never. It goes back to the old saying fool me once shame on you, fool me twice shame on me. This guy got away with it six times before he was caught. This is unbelievable.
The man now faces six felony counts of unauthorized entry into a prison institution. His name is Dawud Ali. But that's not all. The man was let go from the Langston Police Department in January. This raises the question. Why haven't the guards who allowed this to happen been disciplined.
Sheriff Whetsel's response to this breach of security has been minimal. His tightening of security has been to require that Oklahoma County Jailers have been told to ask more questions. Surely they can come up with a better way to verify that the investigator that is there is in fact authorized by the Police Force that sent them to be there. What's wrong with a phone call to the agency that they sign in as being from? What's wrong with requesting that an agency notify the Sheriff's Department in advance of who they are sending, two simple solutions to enhance security.
Another red flag should have been raised during these visits. With no charges on file from Logan County or the Langston Police Department, one wonders what ruse was used to get these visits. A claim of an ongoing investigation is the most likely culprit. This is a simple claim to make, but one that in the future should be verified with the alleged investigating agency.
Sheriff Whetsel, you're there to Protect and to Serve. You claim to do a pretty good job of it. It would appear that your defenses at the Oklahoma County Jail are easy to breach. How many more horror stories must we hear of the Oklahoma County Jail before something is done? How many more security breaches are we to endure?
How soon will it be before the criminal element figures it out, and escapes start to happen, or have they and we just haven't heard about them?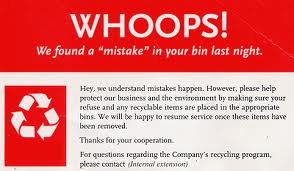 "OKLAHOMA BEVERAGE CONTAINER RECYCLING ACT"
Authored by Representative McCullough
The idea is a mandatory recycling of beverage cans to attract tourists by having less litter on the ground. In our previous newsletter we did a story on "Tracking Trash In Tulsa". This new bill is eerily similar only on a smaller version at least for now. You can
read the Bill here.
There are no "smart carts" in front of your house with RFDI chips but the long list of expenses include new regulations and departments just to name a couple. Let's not forget the fees and penalties for violations. Did you know that the definition of "Consumer" as defined would be "a person paying the deposit on a deposit beverage container"?
One would think the government is the "consumer" after all they will be consuming more taxpayer money. Will the price of soda go up AND a deposit added to the increased price? The retailers have to cover the added expense of government micro managing with more bureaucracy.
After reading many articles on the pros and cons of recycling one issue stood out. Unless the system is efficient it will operate at a loss. I can only conclude if the government is involved we are in trouble. It will cost taxpayers money to fill coffers at the state level. How much does the government do without wasting our money?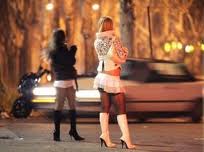 Arm Twisting or Reception?
Looks like the State Chamber is already trolling for tramps at 23rd & Lincoln with a reception Wednesday night. No doubt legislators can rub elbows with the captains of industry here in Oklahoma and get reminded of who paid their campaign donations.
From: The State Chamber of Oklahoma [mailto:
reply@okstatechamber.com
]
Sent: Wednesday, February 01, 2012 2:22 PM
Subject: Join Us For Our Legislative Reception
Join Us For The State Chamber of Oklahoma's Annual Legislative Reception on February 15 from 5 p.m. to 7 p.m. at the Oklahoma History Center.
To RSVP, please contact Karen Cagle directly at 405-235-3669 or
kcagle@okstatechamber.com
.
The State Chamber has released its 2012 Business Agenda for the year. Please click here to see the full agenda, including a list of Key Legislative Issues. State Chamber members and all elected officials will be mailed a hard copy of the publication in the coming weeks and additional copies will be available at the reception.
==========================================================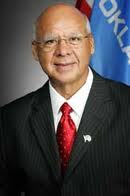 Señor Ortega, mi casa es su casa?
More Amnesty Bills from Representative Ortega
By R.H.
Just like last year, Rep. Ortega has authored his share of amnesty bills. This time he has hedged his bets by writing three. The first is HB 2792. This bill creates the Oklahoma Immigration Act of 2012. It's the same amnesty program that ripped George Faught a new one last session. Got too many illegal aliens, just make them legal and flout Federal Law. Who cares how many Natural Born Americans and Native Oklahomans are out of work. HB 2793 is the same kind of bill.
Then there is HB 2798. This is essentially the same bill, with a few word changes. It's a back up bill in case HB 2792 or HB 2793 fail to pass. Granted Charlie has a lot of illegal aliens in his district. Maybe he should care more for the legal residents of his district.
What is it that politicians don't understand about amnesty. We tried that when the Democrats promised to secure the border, and President Regan granted amnesty. Well the border was never secured. Instead we get a President who wants to put kiosk up at some border crossing and trust that it will be used. Plus an Attorney General who allows thousands of guns to be walked across the border unchecked, and then uses it as an excuse to tighten gun sales. The death of 2 border patrol agents with those guns didn't bring so much as an apology from the Attorney General to their families.
This state has a law in effect now that requires City, County and State law enforcement to report illegal aliens to the I. C. E. Most do not. Oklahoma City and Tulsa are known sanctuary cities. What is more appropriate is a bill to cut off state funding to law enforcement and county welfare agencies until the counties come into compliance with current state law.
In addition state law makers should take a look at what happens to unemployment numbers when tough immigration laws are in acted. Alabama is a good example. Alabama has seen their unemployment rate decrease by 1.2% since en-acting their law last year. Granted it is being challenged by the great community organizer in chief, President Obama, and the most corrupt Attorney General in history, but it is still working.
Rep. Ortega, you should reconsider your bills, and withdraw them from consideration. These bills are bad for Oklahoma and bad for Oklahomans
====================================================================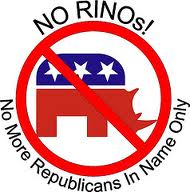 Republican Precinct Meetings Feb 6th
Cleveland County is among a slew of counties holding precinct meetings on Monday night. Delegates will be elected to send to the March County Conventions and the April District Conventions where the delegates will be narrowed down for the State Convention in May.
You need to be a registered Republican to vote and become a delegate but anyone can attend. If you have recently re registered, take a copy of your registration form with you.
Cleveland County's meeting will be at Joy's Palace at 300 E Main, Southeast corner of Crawford and Main in Norman.
Here is a link to the Oklahoma GOP website event page where you can check to see when your County is having their precinct meetings.
Oklahoma County precinct meetings are on Mon, February 6, 6:15pm – 8:15pm
at the
Harding Charter School (auditorium), 3333 N. Shartel Ave., OKC
Woods, Kay, Oklahoma, Bryan, Logan, Noble and Stevens counties all meet on Monday. On Tuesday the Comanche County precinct meetings are held and on Thursday the Pottawatomi County meetings are held.