SPEECH KICKS OFF STRONGLY
BVA AWARDS: WINNERS' REACTION

CANNES: EVERYTHING MUST GO FOR G2…
…AND 4DIGITAL IS BULLISH FOR BULLA

ON THE RED, GOLD AND GREEN CARPET
SPARTACUS LIVES BY THE SWORD…
MANGA TRADES WITH FANS
MORE APPS FROM WARNER…
AND STUDIO APPOINTS GOUGH
SIM TO EXIT HMV
APOCALYPSE SOON
SILENCE IS GOLDEN
METRODOME UNVEILS YEAR-END FIGS
TERRACOTTA'S ARMY DESCENDS ON FESTIVAL
LET'S TALK ABOUT LIFE
WORLD CINEMA RETURNS…
EVENT OF THE WEEK

QUOTE OF THE WEEK
RELEASE OF THE WEEK

AT THE MOVIES
SITE OF THE WEEK
TWEET OF THE WEEK
TRAILERS OF THE WEEK

If you can't read this newsletter or see the ads, please click here
---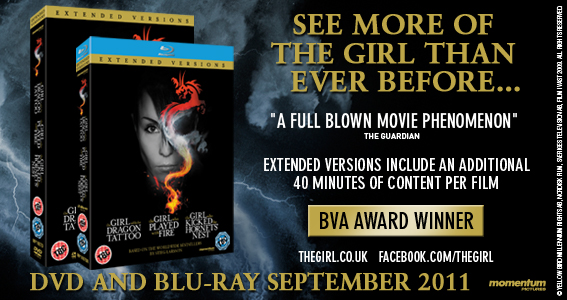 ---
It Was A Good Week For… The King's Speech, making a strong start…

It Was A Bad Week For… Anyone not in Cannes…
So, there'll be a full statement on The King's Speech on Monday but things are looking good for Momentum's biggest ever theatrical release. The title, released on Monday, started off brightly and looks set for a strong weekend. HMV has already predicted that it will go on to enjoy a hugely successful week after a day one that was north of the 250,000 mark. And the retailer reckons that the Oscar-winning film will sell as much as the rest of the top 100 home entertainment chart combined. HMV's Gennaro Castaldo said: "You sometimes get a film that really connects with the public in an unprecedented way, and we're certainly seeing exceptional interest in The King's Speech - it's the kind of demand more commonly reserved for blockbuster franchises like Harry Potter rather than a period drama. The DVD was always going to do incredibly well given the film's box office success, but it wouldn't surprise me if it's been given a further boost by last month's spectacular Royal Wedding." Keep 'em peeled for a Monday morning announcement…

The King's Speech has started brightly, and there's obviously a lot of rampant royalists out there, buoyed by Momentum's film and the recent Royal Wedding. For both 2 entertain and ITV Studios Home Entertainment are said to be more than pleased with the sales of their respective rush releases charting the nuptials between Prince William and Kate Middleton and the subsequent celebrations. 2 entertain has announced this week that it sold more than 31,000 in the first week of release for its title, The Royal Wedding, which arrived in stores a mere four days after the event, and even quicker on iTunes, where it has already topped the charts in the weekend after the wedding across the UK, US and Canada. The DVD release is now rolling out to America (it's due on May 24), and other European and international territories, such as South Africa, Australian, Hong Kong and Japan. 2 entertain's ceo Paul Dempsey said: "People all over the world were glued to the Royal Wedding, that's well-documented. What we've found with these results for download-to-own and DVD sales is demand for re-living such a momentous event and the value of a quality keepsake. We worked hard to get this title to market as soon as possible on formats accessible to the widest possible audience and we're proud to be donating proceeds from sales to The Foundation of Prince William and Prince Harry."

It's the week after the BVAs and the assorted winners have been basking in the glory, while those who didn't quite make it are already working out how they're going to get their hands on one next year. We, at The Raygun have, however, been canvassing some opinions and getting reaction and comment from those involved. A couple of comments from retail first, as Rudy Osorio from HMV, which picked up awards for best bricks and mortar retailer and best Blu-ray retailer, said: "HMV was exceptionally honoured and delighted to pick up the retail awards in the bricks and mortar and Blu-ray categories. It always means a great deal to us to have the acknowledgement and support of our peers and studio partners, especially in these very challenging times for our company as well as the wider market. The faith they have shown in us will encourage us to re-double our efforts and to work even more tirelessly to promote DVD and Blu-ray releases in our stores and online." Also on the retail side, Sainsbury's won the retailer marketing initiative of the year award, for its work with Paramount for Shrek Forever After, and the grocer's Richard Crampton said: "We're delighted to be recognised by the film industry with a British Video Association award for our launch of Shrek Forever After. It's a fantastic movie and we worked collaboratively throughout with DreamWorks and Paramount to deliver the campaign. We put the infamous green Shrek 'S' on the logo of selected stores to mark the DVD's arrival, a company first, and not an easy feat. This was complemented by in-store activities such as face painting, swamp areas and Shrek personal appearances. And our strategy worked, we were the number one retailer of the title, responsible for one in every three copies sold. In the past two years we've doubled our DVD market share, partnerships and bespoke activities like these are helping drive that growth."
---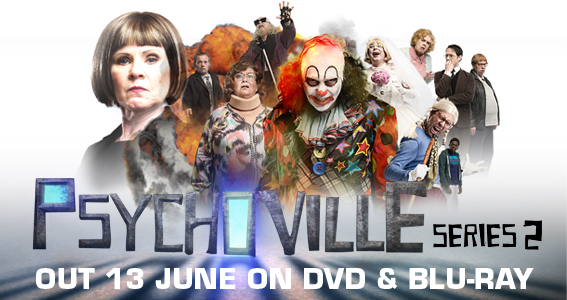 ---
On the distributor side, Fox recorded an impressive five wins and the company's md Robert Price said: "A great year for Fox and we're hugely proud of all five award wins. They are a real testament of the creativity, dedication and excellence in execution that Fox is renowned for in the industry. It doesn't matter whether the title is of the magnitude of Avatar or not, we always apply ourselves the same way so it's fantastic to see the UK team's efforts rewarded in this way by our industry colleagues and consumers." Another multi-award winner was Icon, and the company's md Ian Dawson said: "The whole team at Icon is delighted to have secured our first ever BVA Awards for the DVD release of Paranormal Activity and would like to thank all of the suppliers who worked on the campaign and those within the industry who have passed on their congratulations."

Momentum was celebrating its success with Marketing Initiative Of The Year for films with up to £3 million box office. The company's Kristin Ryan said: "It was a great night – one of the best in years. And we are absolutely thrilled that The Girl With The Dragon Tattoo won the under £3 million box office BVA Award. We embraced the challenge to position and push this as a mainstream thriller release and to go beyond the constraints of a foreign language art-house release and our hard work paid off. With sales to date of 672,000, it is one of our most successful releases of 2010 and has now launched a successful franchise (with sales over 1 million across the three), one that shows no signs of slowing down with the eagerly anticipated release of the extended version trilogy scheduled for a September 2011 release." And like Icon, another first-time winner was High Fliers, which won for its impressive non-theatrical work with Passchendaele and the independent's May Monteiro said: "High Fliers is delighted to win its first BVA award. We are very proud of our team and are looking forward to our second win next year." Lionsgate won in the specialist sector for its marketing for Keith Lemon's Fit and its Kaz Mills said: "This is Lionsgate's first local comedy production, and we wanted to create something original that would be a good fit for the Christmas gifting market. As Keith Lemon isn't a traditional stand-up comic, we knew we had to develop something fun and different to compete in the busy market. We're really pleased that we were recognised with an award in such a highly competitive category."

In the miscellaneous awards section, Premier PR picked up the agency award. Melissa Brookes from the company said: "We congratulate our clients on their success at this year's awards and are incredibly thankful to them in giving us the opportunity to work on such great home entertainment product. In receiving the Agency of the Year Award we are delighted with the acknowledgement of Premier's part in delivering innovative and exciting campaigns." And The Industry Trust and Alliance Against IP Theft won the Industry Initiative award, in a joint statement the Trust's Liz Bales and Alliance's Susie Winter said: "The Industry Trust is utterly delighted, and truly surprised to receive the 2010 Industry Initiative award for the Real Deal campaign. The sale of counterfeit products at markets across the country has been an issue for rights and brand holders for decades. The Real Deal campaign essentially establishes a 'best practice' charter that car boots, markets, and local authorities sign up to, to help secure the operation of a counterfeit free market. One that champions its community and delivers fair value for its consumers. It represents the first truly integrated industry solution to deal with the challenge."
We'll be putting more reaction on our website early next week, so keep clicking through for more. Also on the website this week: our regular update of press coverage over the past seven days, our week in screenings, some trailers and clips, some top 10s and loads more. As ever, click through to www.theraygun.co.uk for more.

---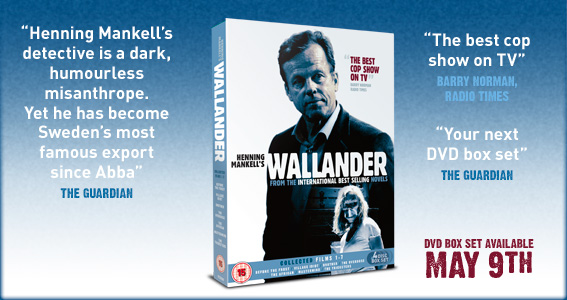 ---
Dateline: Cannes. Attendees from the UK were still arriving in the south of France for the film festival and market in Cannes, and already press releases were coming in from the Cote d'Azur announcing deals struck with companies acquiring feature films. First to arrive in our in-box was from G2 Pictures, which has picked up a raft of titles after inking a multi-picture deal with IM Global. Titles covered under the deal include Everything Must Go with Will Ferrell, Bunraku boasting a cast of Josh Hartnett, Woody Harrelson, Ron Perlman and Demi Moore, and productions from Joel Silver and After Dark, including Jean-Claude Van Damme films Dragon Eyes 1 and 2, Dolph Lundgren starring in Stash House, Transit from Jim Caviezel and Philly Kid. There were a further eight titles for its After Dark Originals imprint too. G2 Pictures' Nik Hedman said: "We are very happy to be continuing our relationship with IM Global and to be releasing such exciting titles later on in the year."

Another signing announced was that of Bulla – The Movie featuring stand-up Ricky Grover playing a character that first appeared on the same 11 O'Clock show that helped launch the career of another Ricky, some bloke Gervais. Bulla, produced by Black & Blue Films, the company behind lots of DVD-friendly fare, boasts an impressive supporting cast, including Omid Djalilli, Rufus Hound, Peter Capaldi and Steven Berkoff. It's been inked for release by 4Digital Media, with a platform theatrical release planned ahead of its September 26 DVD bow. 4Digital's Tony Taglienti said: "Bulla is a star-studded, action packed comedy that has wide appeal and will really resonate with young audiences. Ricky Grover has created a truly iconic character and we are thrilled to be unleashing him on an unsuspecting public in his home territory. This is a picture we're really going to get behind." Black & Blue's Jonathan Sothcott (a former Raygun My Inspiration contributor) added: "I am delighted to be in business with Tony again after a number of successful and rewarding ventures in the past. Bulla is an utterly bonkers film that I think will become an instant cult phenomenon and Ricky Grover is a comedy genius. I think this has the potential to be something very special and 4Digital are the people to make that happen."

To London's Leicester Square, where a strange assortment of characters, ranging from top sportsmen, both current stars and legends, as well as a truly diverse list of A-list names, taking in the likes of Sir David Frost, Sadie Frost, High Grant, Trudie Styler and Ainsley Harriott. They all turned out in force for Revolver's excellent cricket documentary Fire In Babylon, which launched this week ahead of its DVD bow on June 6. The story tells the tale of the legendary West Indian team which dominated the sport for some 20 or more years from the 1970s onwards (and boasts an outstanding soundtrack too). Many of the stars interviewed in the film were there, such as Michael Holding, Colin Croft, Joel Garner and Gordon Greenidge, plus current England stars such as Kevin Pietersen and Paul Collingwood. Even noted cricket fan Mick Jagger turned up for the exclusive after party. The event was arguably Revolver's biggest premiere ever, and was the first at the Odeon in Leicester Square, which was bedecked with a red, gold and green carpet and a steel band. The film is earning rave reviews, and has garnered acres of coverage already, which will run right up to its release (see here for today's Guardian feature). As ever, Revolver's innovative Takedown team was there, see here for more (note Revolver's Jon Sadler in the background about three minutes in).
---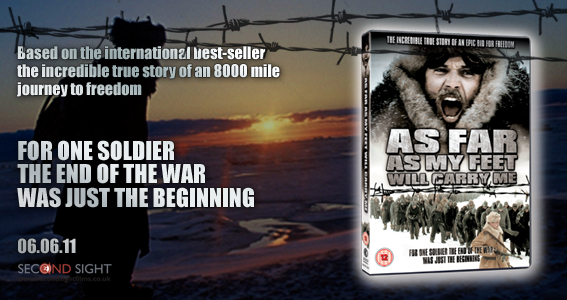 ---
Some interesting press coverage for Anchor Bay's release next week of Spartacus Blood And Sand. Seems as if some are objecting to star Andy Whitfield's, ahem, package on display and the outdoor creatives now appearing around London have been cropped so as not to offend delicate passers-by. Similarly, its TV ads, now airing, have been equally troublesome, with Anchor Bay cutting two versions of the ad, one for before 9pm and one post-watershed. The news has handily given Anchor Bay even more coverage. A spokesman for the company said: "The original poster looked great but unfortunately the powers that be deemed Andy's nether region as too impressive, so we had to cover up the offending area." See both versions of the buff Whitfield on our website.

Meanwhile Anchor Bay's sister company Manga continues its 20th birthday celebrations apace. Last weekend it launched Yu-Gi-Oh 3D Bonds Beyond Time release at the Apollo Piccadilly in London's West End. The film will be launched at theatrical ahead of its home entertainment bow in July. It marks not just the first Japanese animated 3D theatrical release, but the Blu-ray will also be 3D-ready. Both theatrical and home entertainment releases will offer consumers exclusive, limited edition trading cards as gifts and both DVD and BD will have English subtitled and dubbed versions of the film. The Raygun was there for the premiere event and while we didn't have a clue what was going on, our junior correspondents thoroughly enjoyed it.

After what it describes as "strong interest" in its groundbreaking apps for Inception and The Dark Knight, Warner has launched two more innovative apps for its films for the iPad, iPhone and iPod Touch. This time they are for Harry Potter And The Deathly Hallows Part 1 and Due Date. Both are free and each offers the first five minutes of the film along with a host of bespoke additional features and give them the opportunity to download or stream the whole film. In the case of the former, additional features include behind the scenes material, 26 songs from the soundtrack, production photos and a collection of film posters for Year 7 of the Potter franchise that can used as wallpapers and shared. For Due Date, there are similar behind the scenes videos, concept art, production stills, quote sharing and film posters. Warner Bros Digital Distribution president Thomas Gewecke said: "We're pleased to expand our offering of App Editions with these two popular films. We saw strong interest with the launch of The Dark Knight and Inception App Editions. In the coming months we expect to launch additional titles, including action and comedy films." For our piece on Warner's apps and an up close and personal look at them, see here.

Job news from Warner this time, and Martin Gough, formerly at Soda Pictures and latterly at eOne, has been appointed to the role of film marketing manager. He will oversee the "strategic planning, delivery and evaluation of titles" taking in not just DVD and Blu-ray, but also theatrical and digital distribution during a title's various windows. Among the first titles he'll be looking after are Final Destination 5 3D and New Year's Eve. Warner svp and group marketing director Polly Cochrane said: "Martin has a wealth of experience in the theatrical and home entertainment windows and will no doubt prove to be an excellent addition to our market-leading team."
---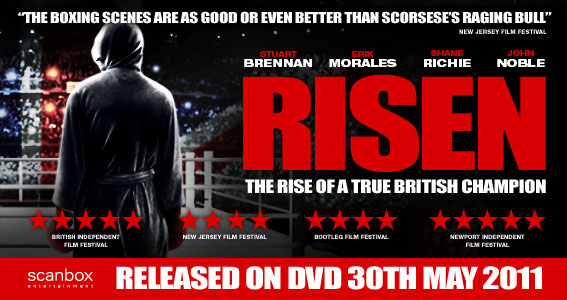 ---
More job news now, and HMV has confirmed that popular group marketing director Graham Sim, the man credited with, among other things, the exemplary My Inspiration and Get Closer campaigns, is leaving. He will be joining Penguin Books as creative director for its children's books division next month. Sim's promotion to group marketing director at the retailer saw him taking control of Waterstone's marketing too. An HMV spokesman said "Graham has made an exceptional contribution to HMV and more recently Waterstone's in the five years that he has been with us, and we will be sad and sorry to see him go. We do, however, understand the appeal that he finds in working with another iconic brand that has a rich heritage, especially given his passionate love of books, and he leaves with our sincere thanks and very best wishes." His successor will be announced shortly. Sim has been a big supporter of The Raygun's (read his most recent contribution to our website here, he'd also been behind our My Inspiration feature too ) and we wish him all the best.

Optimum is readying itself for the June 13 Blu-ray bow for Apocalypse Now, Francis Ford Coppola's epic Vietnam war tale which has been remastered and spruced up ahead of a theatrical reissue (on May 27) and its triple-disc Blu-ray bow. And, after having seen it this week at a special preview, we can see why it is already garnering so much coverage (as Empire noted this week: "Is Apocalypse Now the greatest movie ever made? It's pretty darn close."). It really does look truly outstanding, with superlative sound and images, we've seen it numerous times over the years, but this is undoubtedly the best quality version we've ever seen. The three-disc release will include the outstanding documentary about the making of the film, Hearts Of Darkness, which has long been unavailable in the UK. The PR campaign has already started in earnest, with Little White Lies magazine devoting its current cover to the film, following on from a 10-page feature in Empire. Further features are appearing in DVD & Blu-ray Review, Dazed & Confused and Fault magazines, with scores of five-star reviews and online coverage to come. Optimum's Stuart Henderson said: " We're supporting Apocalypse Now with high frequency TV spots on male-skewing satellite and digital channels, alongside key press insertions in film and men's press which play on the film's iconic dialogue and imagery, and position it as a great gifting opportunity for Father's Day." Our regular screening correspondent, Alex Kidd, was in attendance at a screening last week, for his words on the release, see our website.

More classic remastering work, this time going a lot further back, as the BFI has picked up a couple of gongs for its impressive restoration of classic titles. It won two awards at the Focal International event, one, for Best Archival Film Project for its work on the 2010 release Chaplin At Keystone (this was a joint award) and Best Archival Restoration Title fpor The Great White Silence, its outstanding documentary, originally released on 1924, following Scott's ill-fated expedition to the South Pole. The latter was particularly timely given its imminent theatrical reissue, on May 20, ahead of its June 20 dual format release from the BFI. BFI cultural programme director Heather Stewart said: "Winning two awards last night is a hugely important vote of confidence from FOCAL in the work that the BFI National Archive continues to carry out and really helps to position and underline our role both in the UK and internationally."
---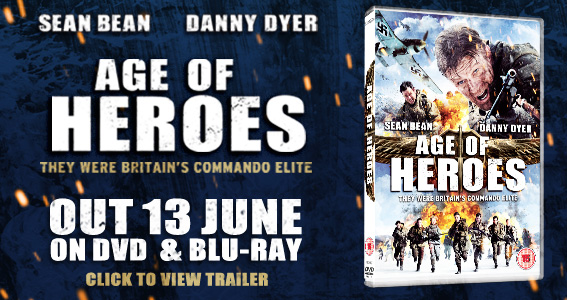 ---
Financial news now and Metrodome has announced some impressive figures for the year ended December 31 2010. It saw "substantial" increases in its revenue and operating profit, as well as enjoying theatrical and home entertainment success (it had three of the year's highest grossing foreign language films) and, as reported here, acquired Target Entertainment and its library of programming. Operating profit was up a whopping 200 plus per cent and revenue was up more than 50 per cent. Executive chairman Mark Webster said: "I am pleased to announce a strong set of results which demonstrate Metrodome's development as a fully integrated rights management and distribution business. I am pleased we have met our strategic and performance objectives for 2010 and feel confident we have a strong platform for growth in 2011. We were very pleased to complete the acquisition of Target Entertainment during the year which has given us a global presence in TV distribution. We are actively seeking further suitable acquisition opportunities in the sector."

Last weekend saw the latest from independent operator Terracotta, which runs its own film festival to highlight its own and other independents' releases from SE Asia, as well as offering punters the chance to see films that might otherwise not even be released over here. And the company has reported it to be a great success. Terracotta's Joey Leung said: "We are very happy that Terracotta Festival keeps growing every year. It was great to get different people from across the industry collaborating in a way that benefited everyone- we worked well with Icon, MVM, Third Window, Eureka on the label side, FOPP on the retail and promotions side and our design agency of choice, WHAT IS BOBO, were amazing in providing all the design and creative around the festival. Thanks also to KLM our airline sponsor for flying the actors and directors over from Asia." More on our website shortly.

Next Friday sees Peccadillo and Blinkbox undertaking an innovative plan to build word of mouth for the former's release of Life, Above All. Working in conjunction with the likes of Filmclub and the Industry Trust, consumers will be given the chance to watch free online screenings of the film for one day only, including one "virtual talker" event that will see the director of the drama giving a live commentary via Twitter.

Irony corner: Some 20 years ago, Fox launched its own sub-division Fox World Cinema, aimed at releasing its own foreign language and arthouse titles and distributing for others, such as the nascent Artificial Eye home entertainment operation. Fox eventually shuttered the operation some 10 years ago, leading to the formation of World Cinema Limited, and eventually Fusion. SO it was with great interest we noted that Fox in the US is launching an arthouse and foreign language label dedicated to the best in international films and called, you guessed it, Fox World Cinema. As Fox World Cinema founding father Alan McQueen said: "I'm very happy my vision from 1990 has finally been realised. I am waiting for the call up to come back any day now."
---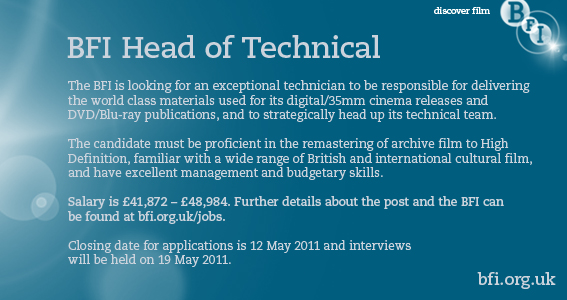 ---
EVENT OF THE WEEK
Ourselves at The Raygun and a few assorted industry VIPs were lucky enough to get to meet Jason Momoa, who will be starring in the new take on the epic sword and sandals franchise Conan this summer for Lionsgate. The company had brought him over ahead of the late August theatrical release of the film and eventual home entertainment bow. And we are pleased to report that he's a lovely bloke, albeit as huge as you'd expect. See below for the trailer…

QUOTE OF THE WEEK
Six years ago, there were also two types of video: video you watched on your TV, and video you watched on your laptop. Today there's increasingly just video, and it's available everywhere: on a phone, a tablet, a laptop or a television screen, in your office, on your couch, in a cab. Today, we're going to start adding around 3,000 new movie titles for rent available to users in the US that will be accompanied by reviews and behind-the-scenes movie extras. Whether it's short movie trailers, funny movie parodies or full-length blockbuster films, we encourage you to sit back and settle in to the YouTube movies experience."
Salar Kamangar, head of Youtube. From Ghostbusters to The Squid And The Whale; from Caddyshack to Inception and from Goodfellas to The King's Speech… youtube.com officially launched its rental offering in the US, charging $3.99 for new releases and $2.99 for older titles. It wasn't all good news though, read here for some more scathing comments about the content…

AT THE MOVIES
As you were for the top three, with Thor (just shy of £10 million), Fast And Furious 5 (more than £14 million) and Insidious (approaching £4 million). There were four new entries, with Water For Elephants and Hanna both taking more than £1 million, followed by Something Borrowed (£707,863) and Priest (£396,038) all breaking into the top 10.

Another horror franchise is set to return to the fray, in 3D, as Lionsgate has this week announced that it is se to begin production on Texas Chainsaw Massacre 3D next month, with John Luessenhop, behind the camera for Takers, may direct. Expect chainsaws to come bursting out through the screen next year…

Also from Lionsgate, and with its Jason Statham and Paddy Considine starrer Blitz on the way, the company is further ramping up its homegrown productions. Next up, and due to film early next year, is The Fallen, which, according to reports this week, follows the fall out of an alien spacecraft's crash in Russia. Lionsgate's slate also includes Salmon Fishing In The Yemenm starring Ewan McGregor and directed by Lasse Hallstrom, and the forthcoming new take on TV classic The Professionals. Lionsgate's UK ceo Zygi Kamasa said: "We're trying to make things because we're here in the U.K. and we understand this marketplace. Let's make things in our domestic territory, and if we can, make them work in Europe – and if they work in the U.S. as well, then great."

The next film from Quentin Tarantino is, as widely reported, Django Unchained and the rumour mill states that Will Smith and Christoph Waltz will star as the former slave and German bounty hunter respectively. In keeping with recent Tarantino flicks, The Weinstein Company is looking after the US, while other studios are pitching in with funding and getting international rights. And it looks like, after Universal picked up Inglourious Basterds, it appears as if Sony will nab the international rights for Django Unchained, looking after the spaghetti Western in territories such as the UK.

SITE OF THE WEEK
As part of its VILF promotional activity for the release of True Blood (see previous newsletters), HBO is offering consumers the chance to vote on their favourit saucy vampire character from the show, as well as win prizes, all the while plugging the season three DVD and Blu-ray bow (it's due on May 23). See here for more: www.vilf.co.uk T-shirts bearing the VILF legend are due shortly…

TWEET OF THE WEEK
Follow us on http://www.twitter/theraygun

TRAILERS OF THE WEEK
Conan reveals more of himself:
http://trailers.apple.com/trailers/lions_gate/conanthebarbarian/

You know exactly the kind of film this is going to be:
http://www.youtube.com/watch?v=HCxPLlFWdFo

New from indie Third Window, due at theatrical in August before arriving in stores:
http://www.youtube.com/watch?v=6s6ELkB1LXY

Got that kind of Hangover or Due Date vibe, this looks like great fun:
To subscribe to The Raygun newsletter, please email

info@theraygun.co.uk
with subscribe in the subject matter
To unsubscribe, email

info@theraygun.co.uk

with unsubscribe in the subject
For editorial or advertising queries, contact

tim@theraygun.co.uk