SKYFALL… 2.2 MILLION UNITS AND COUNTING
FRANTIC STICKERING FOLLOWS OSCAR WINS
PI HEATS UP NICELY FOR FOX…
…SUGAR IS SWEET FOR STUDIOCANAL
AMOUR GETS AWARDS FLASH TOO
NETFLIX HUNGERS FOR GAMES EXCLUSIVE…
…BUT BLINKBOX CLAIMS FIRST DIBS
COURTS ORDER ISPS TO ACT
FACT REWARDS CINEMA STAFF
BVA AWARDS UPDATE
HMV GOES TO HILCO?
ACORN TOUGHENS UP
MISSION GETS GALA EVENT
GAME TAKES TO THE STREETS
DAWN NEARS FOR EONE
BBFC SURVEYS CONSUMERS
TRUST GIVES NEW PUSH TO FINDANYFILM
SONY DADC GETS EV TO SIGN
ARROW GETS NEW NOIRS
ON THE MOVE
QUOTE OF THE WEEK
AT THE MOVIES
TWEET OF THE WEEK
TRAILERS OF THE WEEK
---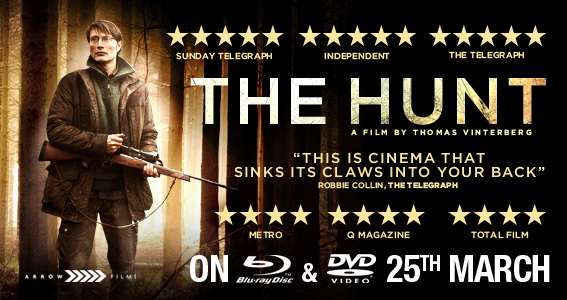 ---
I
f you can't read this newsletter or see the ads, please click
here
It Was A Good Week For… A perfectly timed Argo release, due, freshly stickered, on Monday…
I
t Was A Bad Week For…
ISPs, ordered to cut access to illegal download sites…
We've decided not to start with an HMV story this week, given that it's dominated this newsletter since January (see below for update), so let's kick off with a raft of good news… So where better to start than Skyfall? At the time of penning this – Friday March 1 – the latest Bond actioner was sitting pretty with total sales of 2,317,700, up from this time seven days ago where, as we reported, it was around the 1.4 million mark. What's perhaps equally heartening is the fact that its week one total for Blu-ray, at 544,497, made it the fastest-selling high definition release ever, a total that was 27 per cent higher than the previous record holder, Avatar. What's equally interesting alongside Skyfall's hugely impressive physical launch is its online performance too. As reported here previously, Tesco-owned digital service blinkbox was offering the film both to buy and rent and it's reporting record figures for the release. We've got more of its performance up on our website, including a look at 007's impressive train launch…
And so, on to the Oscars. Now, as we stated for the recent BAFTAs, we're not going to run through who won what, really, you should know that by now, but here are the DVD-related highlights. For starters, let's look at Argo, the best film winner, which, with its March 4 bow, was the next film to be released after the ceremony. Warner and its associated partners and agencies have been hard at work this week making last minute changes and tweaks to the marketing campaign and other elements for the Ben Affleck starrer enabling it to make a song and dance about its awards performance. This will mean stickers being added to sleeves, as well as some new creative treatments for the blockbuster film. The title has already seen a spike in theatrical receipts since its win and just ahead of the awards, which bodes well for its performance on home entertainment formats.
---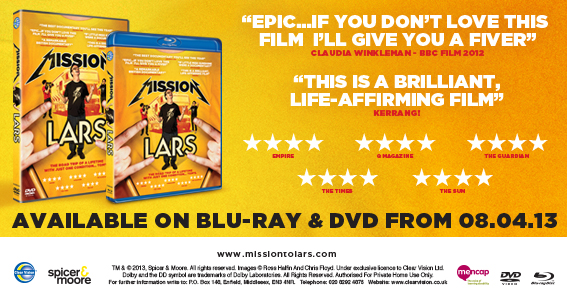 ---
The biggest winner of the evening was Fox's Life Of Pi, which picked up four gongs. It's one of the few other Best Film nominees and multiple award winners that can capitalise by advertising a release date, availability and pre-orders online, with the major currently slating it for an April 29 release. Also up and available was another of the evening's winners, Django Unchained (June 3), with Zero Dark Thirty (Universal), a week later. Silver Linings Playbook is due via EV on April 1, while the other biggies, Lincoln (Fox) and Universal's other Oscar-friendly title, Les Miserables, have yet to be announced.
One title that's had an obvious lift in recent days since its Oscar success is Studiocanal's Searching For Sugar Man, one of our favourite films of 2012. The film, which follows the strange case of disappeared US folkie Rodriguez and how he was feted in South Africa, picked up Best Documentary and this week its distributor has been seeing the benefits of what a statuette can do. Studiocanal's Mikey Ellis explained: "We were totally over the moon when Sugar Man won and it's had a massive impact on sales this week with it tracking up by almost 150 per cent. It's such an incredible film that this exposure just means even more good word of mouth and an even wider audience." The label also saw the benefits of association with the Academy Awards, as Beasts Of The Southern Wild enjoyed a new lease of life this week following its recent release. As Ellis said: "With Beasts, the exposure has reversed the natural sales decline and just having this film nominated was a huge privilege, when you look at the huge titles it was up against."
One company working speedily post-Oscars was Artificial Eye, after picking up the Best Foreign Language gong for the wonderful Michael Haneke's Amour. The title is due on March 18 and deadlines meant the independent could only flag its BAFTA win on the sleeve. So designers got to work on Monday morning, creating stickers to show off its Academy Award. The company's Paul Diment said: "Due to time constraints, we had to print the sleeve a few days before the Oscars. We were able to highlight the BAFTA wins, but unfortunately we didn't have time to include the Oscar win. However, we did design a sticker first thing on Monday morning that highlights the Oscar win. We will amend the sleeve for the next print run."
---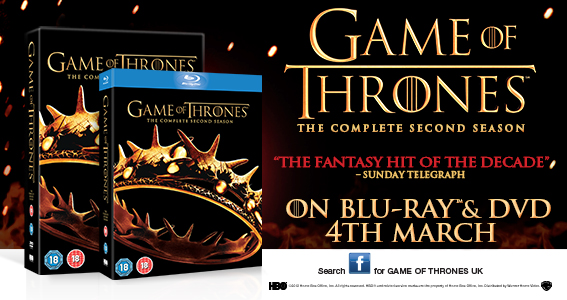 ---
The Oscars ceremony, which we watched via Sky, was peppered with adverts for assorted online entertainment offerings, from the likes of Sky's Now TV and Netflix. Most of the services now seem to be mentioning their advantages over their rivals, particularly from the Netflix and Sky camps. And it's interesting to note this week that one of those minor skirmishes has escalated after Netflix announced the arrival this weekend (March 3) of The Hunger Games on to its services. The release featured a comment from Ted Sarandos, Netflix's chief content officer, who said: "We are thrilled to be the exclusive online home for The Hunger Games in the UK and Ireland. Since launching in the UK and Ireland in January 2012, we have continued to expand our offering of great movies and TV programmes, and we think our members are going to love the latest addition to the service."
So far so good, apart from the fact that Netflix doesn't actually have the online exclusive. At least not according to blinkbox. Quick as a flesh, chief executive at the Tesco-owned operator Michael Comish fired off a letter to Sarandos saying: "Actually, our customers in the UK (on planet earth) have been able to enjoy The Hunger Games since September 3 and continue to do so. All without the need for a subscription. Now THAT'S thrilling." Comish went on to outline other things that have happened in the six months since blinkbox have been offering the teen blockbuster to customers, concluding: "What a busy six months." We await the next skirmish with interest…
Oscar winners and nominees are equally in demand when it comes to illegal downloads too, with screeners sent out to Academy members sometimes falling in the wrong hands, Oscar-friendly films dominate this week's illegal download charts too. So it's good to see the anti-piracy fight continuing this week. Leading UK Internet service providers (ISPs) were this week ordered to take measures to try and block access to three file-sharing sites, Kickass Torrents, H33T and Fenopy. Although the action was brought by record labels, film distributors were supportive of the legal move and the offenders all offer films, such as Argo, among the pirated material.
---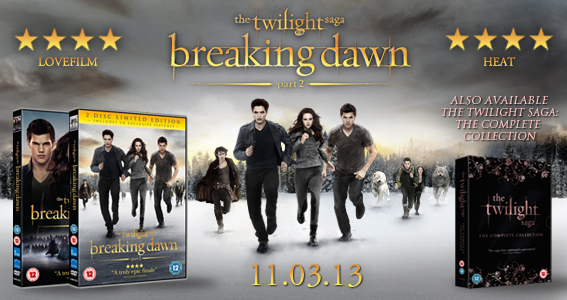 ---
Meanwhile our own Federation Against Copyright Theft has been rewarding eagle-eyed cinema workers who helped stop the spread of snide copies of the likes of Skyfall. For FACT, along with the FDA, has just presented 13 staff cash rewards for spotting customers illegal recording films in their cinemas. Half of the dozen incidents involved Skyfall. Executive producer Callum McDougall said: ""The success of a film such as Skyfall is due to all those who worked on it and whose jobs depend on there being continued investment in new films. On behalf of all the cast and crew we are delighted with the outstanding efforts made by cinema staff in tackling the criminal activity of recording films illegally." FACT director general Kieron Sharp said: "Cinema staff are the frontline in protecting films from being pirated and I am always pleased to be able to recognise their work. FACT's strategy funded by the film distributors seeks to prevent pirate copies being made, distributed and accessed and that is why we continue to work together with UK cinema operators to ensure recordings do not get made and to support the success of the cinema experience."
Back to awards, albeit closer to home, this week saw plenty of contenders putting themselves forwards for this year's BVA gongs. The judging is the next stage in the lead up to the event, due to take place in May. New sponsors have been added this week, with EDC, Rovi and Sony Pictures Home Entertainment joining a list of sponsors that includes Delga, Disney, Fox, freeform.London, Koch Media, Official Charts Company, Paramount, Universal and Warner. Lionsgate is joining the entertainment sponsors, alongside Handle, Koch Media, Premier and Red Photographic. Commenting on the awards, BVA marketing consultant Simon Heller said: "The judging day went very smoothly and this year we added some new judges who have all said how they thought the presentations were very professional and extremely impressive. Ticket sales are progressing well and all looking good for another fantastic night on May 2".

---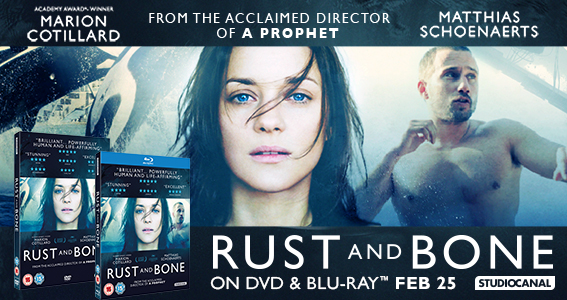 ---
It was another week of mixed emotions for HMV and its staff. For the news that Hilco is likely to acquire 130 or so stores from administrator Deloitte was tempered with another sad week as Closing Down signs started going up pat the stores earmarked for closure. And as Skyfall continued to sell well in its stores, with, as our visit to its 150 Oxford Street shop in the heart of London's West End proved, more and more new release titles lining its shelves, Deloitte began to firm up its plans for the chain. Skyfall is has already been covered elsewhere in detail (see above, in case you missed it), so here then are the latest developments in the HMV in administration saga, now, unbelievably, in its seventh week.
Reports in today's The Sun suggest that Hilco, which has already acquired the HMV debt from the retailer's lenders, is planning to acquire 130 stores in the chain. The report, which includes a sum of £50 million being bandied around, further stated that a deal needs to be concluded before the end of March. As is often the case, the story then circulated around the web, although there's no official Deloitte statement, and it's unclear if the amount includes the debt that Hilco acquired. Nor does it account for the stores – last week's announced closures left the chain with just 116 stores. Deloitte has announced the sale of HMV Hong Kong and Singapore, a total of eight stores, to AID Partners Capital Limited. Morrisons is also acquiring six stores from HMV's portfolio, with the half a dozen being converted into M Local convenience stores – Morrisons is building its stores of this size, having already snapped up nearly 50 Blockbuster outlets and seven from the failed Jessops camera chain. The stores included two within London, The Raygun's local Enfield and Wood Green stores.
Interesting to see some high profile new tough dramas launching on TV next week, with the likes of BBC's Mayday and ITV's Broadchurch due to air. Equally interesting is the fact that both of these titles will be released by Acorn Media, a company used to more genteel titles. This duo will join Five's Jack Taylor, a tough Irish private detective tale also due from Acorn. The company's md Paul Holland said: "Acorn is always about high quality, superbly written British television drama and we're particularly excited by the coming season. This week sees back-to-back transmissions of exciting new thrillers that Acorn will be releasing which started with Jack Taylor currently airing on Channel 5. Firstly on Sunday on BBC One comes"Mayday, a small-community mystery with Pagan overtones; and on Monday on ITV One, the David Tennant/Olivia Colman starrer Broadchurch. They offer varying shades of light and dark, both gritty and emotionally compelling. They may reflect a harder, more realistic world than that of our bestselling Midsomer Murders, but they really represent what we're about when it comes to quality."
We've been raving about Mission To Lars since we first saw it last year and it's interesting to see Clear Vision ramping up its plans for the release, which represents one of the company's first major releases since it refocused its operation following WWE moving its wrestling titles to Fremantle. The documentary is released on April 8 and, ahead of that, on March 26, the company is jointly hosting a gala screening of the film. As well as further raising its profile, the event will also raise money for Mencap. Clear Vision's Paul Archer said: "Mission to Lars is a really strong film and has a real relevance to the people and supporters of Mencap. We're delighted to be teaming up with them for our Gala screening which will be attended by Mencap ambassadors and will gain major tabloid coverage. The film shows that having family members with learning difficulty is not a burden but can be a hugely rewarding experience."
Expect to see some strange sights on the streets of London on Monday March 4, as HBO brings the second series of its hugely popular sword and sandals saga Game Of Thrones to the market. For the company will be touring key locations in the West End and the City in the Westeros Wagon, offering free food and dishes inspired by the show, as well as giveaways and other promotional activity. They're even promising the odd guest appearance or two. We may be popping along, keep an eye out at Goodge Street between 1 and 2pm, before it goes to Covent Garden and Soho, ending up near Liverpool Street at the end of the day.
The following Monday, March 11, sees the launch of the final part of The Twilight Saga, Breaking Dawn Part 2. And expect to see plenty of activity for that, with plenty planned for the mammoth Westfield shopping centre in London. Although what, exactly, is still under wraps. As eOne's Jeff Suter said this week: "The finale that everyone has been waiting for is almost here - the fans can't wait and there is a huge sense of anticipation for the release of Breaking Dawn Part 2 and The Complete Collection. Our campaign for Breaking Dawn Part 2 is now fully underway with our marketing breaking across Outdoor, TV and digital. Also to help celebrate we will be holding a number of events at Westfield London next week. Its all being kept under wraps for now, but all will be revealed."
Some more industry organisation news now and we've already completed the BBFC's new survey as part of its review of film classification guidelines. The survey went live online today (March 1) and will be up for six weeks as part of the review, which takes place every four to five years. The survey, part of a wide range of measures that includes focus groups, phone interviews and specialist research, which will end up taking in viewpoints from an estimated 10,000 people. New guidelines will be published at the end of this year. Assistant director David Austin said: "The online survey is an important part of the Classification Guidelines review process. We're keen to hear from adults and young people about whether they agree with BBFC age ratings for recent films and DVDs and how frequently they watch films both at the cinema and at home." Add your opinions here.

---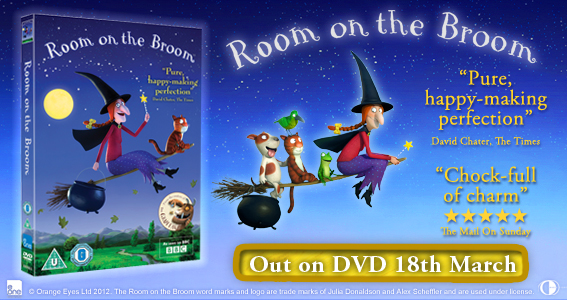 ---
Meanwhile, the Industry Trust is continuing to shape a new look FindAnyFilm offering. It has unveiled a new strategy which will see FIndAnyFilm's massive database, which takes in more than 40,000 titles, to content publishers, from national news organisations through to film and other consumer websites. The strategy is being overseen by Mark deQuervain, md of Marketing Action Works and a former director at Vue. He said: "Offering film fans a simple, super-fast route to purchase, Findanyfilm plays a central role in the Trust's consumer education campaigns. I'm pleased to have the chance to drive the site forward via this partnerships strategy and look forward to announcing our first partner." The Trust's Liz Bales added: "Over the past few months we've made some technical and design updates to the site to prepare it for this exciting next chapter. We look forward to extending its potential via publisher partners, delivering to their audiences' needs, while delivering value to our Industry." FindAnyFilm advisory board chair Johnny Fewings said: "Mark's experience and support on this next phase will be instrumental in making the partnerships strategy a success. The Industry has been challenged by copyright infringement for decades and since 2004 everyone has been committed to reducing the problem. With the ever changing markets, now more than ever the audio-visual sector must pledge to continue combating the drivers of copyright infringement, convenience, availability and affordability – and FindAnyFilm can achieve that."
It was, as one senior distribution executive told us recently, the "one that everyone wanted": Sony DADC this week confirmed that it is expanding its partnership with Entertainment in Video (aka EiV or EV) with the distribution giant taking on full supply chain management for the independent. It already looked after authoring and manufacturing, the expanded deal takes in distribution, with Sony DADC's shared box model, including pick, pack and ship and customer services, among other elements. Sony said it will be able to help explore new business models and opportunities. Vice-president of sales Sigi Obermayr said: "We are proud to have been selected by EiV to provide our supply chain service, which broadens our service portfolio for this leading independent film publisher. Leveraging our extensive experience and solutions with large studios and independents, Sony DADC provides Entertainment in Video with end-to-end solutions, including compression and authoring, manufacturing services, order-to-cash and physical distribution."


A busy week for Arrow, which has been signing up more titles which will undoubtedly end up on its Nordic Noir imprint. It has picked up the rights to The Hour Of The Lynx, which stars Sofie Grabol from one of its previous hits on the label, The Killing. Arrow's acquisitions chief Tom Stewart said: ""We're incredibly thrilled to be acquiring this exciting new film and to continue our superb relationship with the team at The Match Factory together with establishing a strong relationship with everyone over at Nimbus Film. With such a loved cast and our ever-increasing portfolio of all things Nordic, this will be a wonderful release to take to both UK and Eire audiences." There's more thriller action in its other key signing, The Keeper Of Lost Causes, which represents the first in a franchise. Stewart added: "We're thrilled to be on board with the launch of the Department Q franchise and we look forward to bring such an exciting Nordic thriller to UK/ Eire audiences. The pedigree from all the production team is at such a high standard and again it's wonderful to be continuing our excellent relationship with the team at TrustNordisk." The signings come ahead of its release of The Hunt, due on March 25.
We'll end with a promotion new and congratulations to Mick Macrae, who has been upped to the role of senior video president for business and legal affairs for the Warner Bros Home Entertainment Group. Macrae, who has been at the studio since 1999, will oversee negotiations for platform deals, acquisitions and other issues taking in video, games and digital elements. Warner's evp and general counsel Clarissa C Weirick said: "Nick has been a key member of the London-based legal team for many years. As our industry evolves and becomes even more complex, he will play an increasingly important role in each of the Home Entertainment Group's businesses throughout EMEA."
---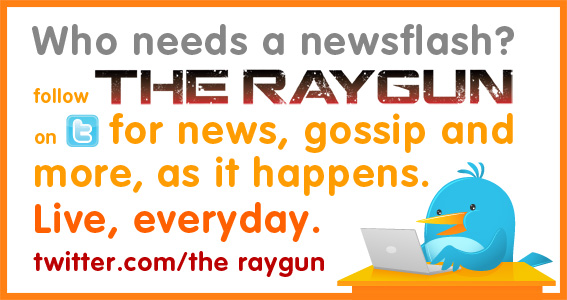 ---
"We are fully behind UltraViolet, driving consumer awareness and, frankly, a better consumer experience."
Time Warner cfo John Martin speaking to investors, adding that it would be offering more titles digitally ahead of physical releases in the US in 2013…
Half term helped Disney dominate the proceedings again, with Wreck-It Ralph sitting at the top of the UK box office chart. New entries included Mama, which took more than £1.5 million and Cloud Atlas and Song For Marion, which took around £500,000 each.
One of the highlights of last year's Film4 Frightfest event, between the films, was the series of Turn Off Your Bloody Phone public service announcements, a series of sometimes shocking shorts advising patrons on etiquette. Well, the horror festival has teamed up with our pals at Ne'er Do Well Films to organise a competition for up and coming filmmakers to create their own Turn Off Your Bloody Phone idents. The competition will be judged by the likes of writer/director James Moran (recent credits include Tower Block and Cockneys Vs Zombies)) and author Christopher Fowler. The five best will air at this year's prestigious event. For more details, go to the Frightfest website…
It's been a busy time for4 former Harry Potter cast members… First comes news of Daniel Radcliffe and the news that the former boy wizard is being lined up to play Igor in the latest version of Frankenstein. The film is being developed at Fox.
One of the last big screen adaptations of Mary Shelley's creation was, of course, Kenneth Branagh's version, now nearly 20 years old and we move on to Branagh again, with the news that his planned version of the fairy tale Cinderella is likely to star Emma Watson, another former Potter star, in the title role. It's being produced at Disney, with a likely release date of next year.
Back to the Fox lot and news has emerged this week that Gary Oldman is to join the cast of the next Planet Of The Apes film, Dawn Of The Planet of The Apes. Oldman will play the leader of a human colony in the sequel to Rise Of The Planet Of The Apes. The film is set 15 years after the events of its predecessor.
TWEET OF THE WEEK
We watched as one local talent took on pirates who'd posted his latest film online and marvelled at how well British talent supports its films on our ever lively Twitter account. Follow us on www.twitter.com/theraygun…
Best kids' trailer of the week…
Plenty of love for this this week…
Another week, another Spring Breakers trailer, NSFW, remember. Oh, and Universal has this for home entertainment for UK, with release following Vertigo's April theatrical bow…
A trailer, or rather TV spot, made entirely of GIFs, for Stoker…