SQUAD GOALS ACHIEVED
TOUR DE FORCE FOR BEATLES
STUNT HELPS GERVAIS LAUNCH
TRAIN FINDS THE RIGHT PLATFORM
…AS SPIRIT HELPS REVIVE FITNESS BRAND
EUREKA GETS A SECOND CHANCE
CHURCH IS POPULAR FOR SHAMELESS
IT'S GRAND FOR ILLEGAL DOWNLOADERS
AT THE MOVIES
TWEET OF THE WEEK
---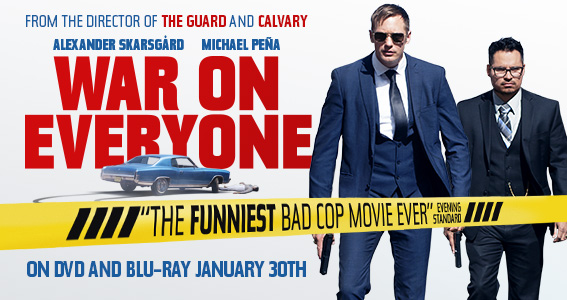 ---
If you can't read this newsletter or see the ads, please click here
It Was A Good Week For... Suicide Squad enhoying a strong second week, with another team, Beatles band, back on form too…
It Was A Bad Week For… The Grand Tour, which, even if it isn't the most illegally downloaded TV programme ever, has stil been Torrented a heck of a lot…
As another week comes to a close, there's only a week or so of pre-Christmas shopping left, but, a firmer picture is forming of the winners and losers of Q4. And, ahead of Sunday's unveiling of the Official Charts Company's chart, Warner's Suicide Squad is still heading the charge, as revealed by the organisation's midweek bulletin. In the first part of the week, the title shifted almost 75,000 units in the first few days of the week, while family films dominate elsewhere in the top five – Finding Dory is at two, followed by The BFG and The Secret Life Of Pets. New entries, covered below, include David Brent: Life On The Road and Swallows And Amazons, while, further down the listing, are Nine Lives (number 24), Lights Out (36) and Mike And Dave Need Wedding Dates at 39.
Studiocanal is enjoying a strong Q4, as evinced by this week's midweek listings from the Official Charts Company. The Beatles' Eight Days A Week, a title we've been tracking for some time now, is back in the top 10 and has, thus far according to sources, shifted more than 100,000 units, making it one of Q4's bona fide success stories. Commenting on its success, the company's Kelly Morris said: "All you need is The Beatles: Eight Days A Week – The Touring Years! We're so happy to see the film performing and back in the Top 10 in our fourth week of release. The Christmas gifting seems to have really kicked in and we're expecting to see further jumps next week as consumers make a mad dash for last minute stocking fillers! Our TV and digital campaigns continue in earnest, so don't let your dads down!"
And there's more from Studiocanal this week, as those Swallows And Amazons sail into the top 10 in the Official Charts Company's midweeks, with the homegrown film docking in at a deserved number eight. Commenting on its first week's performance, the company's Olivia Dean said: "Swallows and Amazons hit the shelves this week and it's been a fantastic start. The physical performance has been particularly strong with gifting in full swing. The robust marketing campaign continues across TV, digital outdoor, press and online and pushes the film as a family fun adventure, perfect for Christmas viewing."
---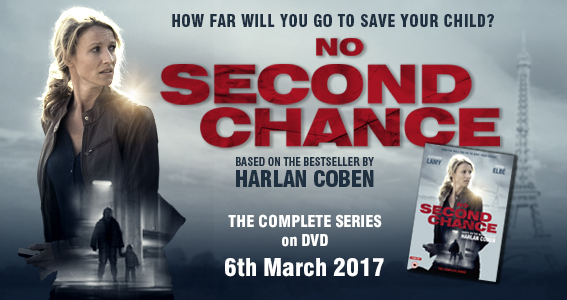 ---
In fact, it's a strong week for what used to be termed the mini-majors, as eOne joined Studiocanal with not one but two titles in the top 10 as well; showing that both companies are obviously working their titles to maximum effect. The BFG, still in the top five for eOne, is this week accompanied by the new entry of David Brent: Life On The Road. It was boosted by a cracking stunt at St Pancras station in London, with a choir performing Ricky Gervais' character's Christmas song from the film. Commenting on the launch, eOne's Thom Leaman said: "David Brent: Life On The Road got off to a great start this week and we're confident of a strong week one result buoyed by payday for many and those last minute shoppers this weekend. We had a saturation marketing campaign, with some great support from star Ricky Gervais and some brilliant PR activations, including our David Brent Christmas choir stunt which cheered up the morning rush hour for thousands of commuters at St Pancras Station and as a video piece went viral early last week getting great attention for the release."
And we'll stick with eOne as the company is continuing its purple patch, what with the David Brent film and The BFG in the top 10 in the midweeks, we've been speaking to the company this week about its Q1 line-up. And it's strong too – not least in the shape of the hugely successful bestselling book to blockbusting film sensation The Girl On The Train. The title adds another string to the bow of 2017 in home entertainment terms, one of a raft of big earning theatrical titles due in the first part of the year. As well as the thriller based on the bestselling book, there's the recent much talked about sci-fi-er Arrival and I Daniel Blake, which has been given a huge PR boost thanks to the support of the Labour Party, its leader Jeremy Corbyn and most of the cabinet, who've all urged the public to see it. Those that didn't catch it at cinemas, across the entire political spectrum, are likely to want to see it on DVD after it was placed firmly on the agenda as a major talking point. Here's eOne's Ellie Davies on its forthcoming slate: "We have an eclectic and exciting slate of films to bring to market in Q1, with highlights including Box Office smash hit The Girl on The Train, which stars Emily Blunt in a career-best performance, the much talked-about sci-fi thriller Arrival, and the modern masterpiece from the incomparable Ken Loach, I, Daniel Blake, winner of the Palme D'or. In addition we have epic period romance The Light Between Oceans, the warm and hilarious Captain Fantastic, laugh out loud teen comedy Edge of 17, and the beautiful and witty animation Revolting Rhymes."
---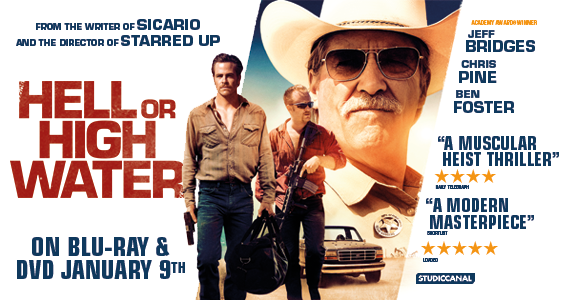 ---
TV presenter Davina McCall has this weekend kicked off the campaign for her latest release which she hopes will cement her status as the queen of the fitness market. She was set to complete her first ever Facebook Live workout along with training partner Ed on Saturday morning (December 17). The end of 2015 and start of 2016 saw her regain her crown with a title that sold more than 100,000, which bodes well for the next title, out on December 26. As Spirit's Robert Callow noted: "We are very excited to be working with Davina again on the release of 30 Day Fit, Spirit is handling both DVD and Digital and the level of support received from all of our retail partners for which we are very grateful has been amazing. Davina is by far the most consistent selling fitness brand and last year she really sealed her position as the Queen of Fitness when 5 Week Fit secured the first Official Charts Company number one chart position of 2016, the release yet again went on to sell more than 100,000 units. We are confident this year will be no different with the heavyweight campaign that is lined up across National TV, Press, PR, including appearances on many couches and a fully integrated social media campaign targeting both Davina's millions of followers and core fitness purchasers."
There's more from Spirit on the fitness front too, with further titles that see the return of one of the key brands of the VHS era, while there's also a more recent entrant. Here's Spirit's Sarah Stanley on some of its other releases. She said: "In addition to Davina we are thrilled to be bringing to market both physically and digitally the official relaunch of the Callanetics brand. The programme with all new workouts will be released 30 years after the original VHS title was launched in the UK. Callanetics has clocked up millions of sales over the years and we have every faith that this years release will continue to drive that sales success. Finally again on DVD and Digital we have Shape and Tone with Fitsteps the latest title from the fitness brand fronted by Strictly Come Dancing's Natalie Lowe. We are expecting the release to build on the great success of the brands launch last year."
Stiff competition in the fitness market this year will come from Scarlett Moffatt, the Gogglebox star who has set the seal on her rise to nation's sweetheart following her victory on ITV's I'm A Celebrity Get Me Out Of Here. Her spectacular win in the reality show has given an added boost to Universal's December 26 release of her debut fitness video, Superslim Me Plan. It's already got plenty of coverage in the national press when she unveiled her new look in October and announced the DVD was due, the win gives it a further fillip. It even featured as a huge news story, comp lee with pack shot, in The Sun on Saturday December 17. Commenting on the release, Universal's Emma Sihra said: "We are thrilled that Scarlett won I'm a Celebrity this year, she absolutely captured the hearts of the nation with her light-hearted humour and caring nature. It is a great start to what is shaping up to be a really strong campaign for Scarlett's SuperSlim Me Plan fitness DVD which is out on Boxing Day."
---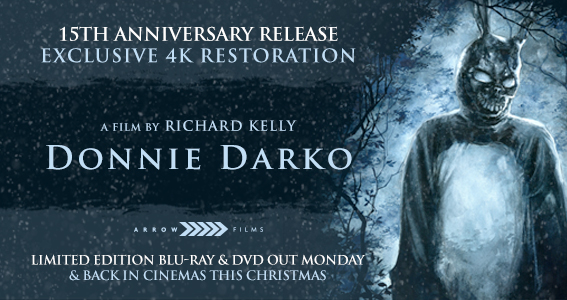 ---
Due in the New Year from Icon (January 30 to be precise) is one of the year's sweariest films, War On Everyone. A treat for those who enjoyed director and writer John Michael McDonagh's previous two outings, The Guard and Calvary, it's a foul-mouthed excursion that also boasts one of 2016's best taglines in the shape of "Good Cop. Worse Cop". The director has, Icon said, recording a cracking commentary for the release too. Its release will be backed by online, pre-roll advertising and key press and comedy press advertising. As Icon's Chris Warrington said: "We're going after collectors and a broader audience too. McDonagh's got a proven track record at home entertainment, both Calvary and The Guard converted really well. There's plenty of awareness from the theatrical release and we'll see the benefit of that on home entertainment."
Independent Eureka Entertainment continues to make inroads into other sectors, spreading its wings further into the television world after announcing the acquisition of Harlan Coban penned thriller No Second Chance. The author has sold more than 70 million books around the world, and his last 10 novels have all entered the New York Times bestseller list – and others around the world – in the top slot. No Second Chance, a six-parter, has been a ratings hit in France and beyond, drawing the highest rating in the former territory for a TV show for more than a decade. The two-disc DVD release will arrive in stores from Eureka on March 6 2017. Sales director Ian Sadler said: "This six-part adaptation really is superb. Often you read a book, then you see the film or the series and it just isn't the same. This really delivers and we're hoping it will be the first of many from the same author."
Director Michele Soavi is enjoying a return to the frontline of the horror market courtesy of genre specialist Shameless Films. The imprint's release of the Dario Argento penned and produced and Soavi directed The Church has enjoyed a strong start in sales terms. Its success and the reaction to the release, which features the restored film in its full version for first time, with both English and Italian versions, bodes well for the next planned title from the company Its release of The Sect. It's another Soavi film and comes in a similarly 2k restored version, complete with original aspect ratios, its full running time and both English and Italian subtitled versions. Both feature new interviews with the director films by Shameless' parent company, Chain Production. Commenting on its success, label manager, Charlotte Auclair, said: "we knew we had a very good product and a strong overall package: superb no expense spared restoration, a brilliant extra with a very engaging Michele Soavi all this packaged inside one of our more striking sleeve artwork for this limited and numbered edition .. the hard work has been rewarded by excellent sales! Up next is Director Soavi companion piece The Sect, and social media is already abuzz with excitement from fans."
---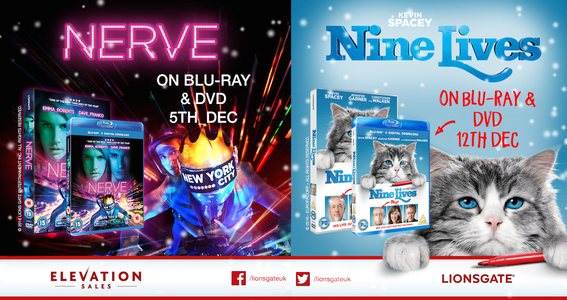 ---
Amazon has announced that its Prime Video svod service is now available in more than 200 countries and territories around the world. The news comes as its high profile current hit The Grand Tour is joined on the streaming service by the second series of The Man In The High Castle. "We are excited to announce that starting today, fans around the world have access to Prime Video," said Tim Leslie, vp international of Prime Video. "The Grand Tour and other critically acclaimed Amazon Original Series like Transparent, Mozart in the Jungle, and The Man in the High Castle, along with hundreds of popular Hollywood movies and TV shows, are now available at the introductory price of only 2.99 a month. And what's really exciting is that we are just getting started."
More prosecutions this week, and while they're not necessarily film piracy, it's always worth tracking the fight against piracy across the board, as well as the work of the anti-piracy forces such as the City of London police's intellectual property crime unit, aka PIPCU. It was involved in the prosecution of a Liverpool man, Wayne Evans, who'd been uploading top 40 hits to assorted torrent sites as the Official Charts Company's listings were announced. He was sentenced to 12 months, with DC Steven Kettle from PIPCU saying: "Today's sentencing will suggest to others that illegally distributing music is not without its consequences. Evans caused significant loss to the music industry and his actions will have effected jobs across the music industry. By working with partners such as PRS for Music we are better able to work collaboratively to ensure the best investigation of people like Evans and ensure that they are brought to justice."
And tying those last two stories together, it looks as if Amazon's The Grand Tour may be the most illegally downloaded TV show ever. Or maybe not. For after most newspapers and magazines covered the story, the folk at Torrent Freak queried the 7.9 million mark quoted by the experts at Muso, eventually eliciting the fact that it was the most illegally downloaded UK TV show ever. Still, it's a pretty high figure nonetheless and further knocks a hole in the pirates' defence that if content is easily available and affordable, they'll pay for it…
And now, the year is almost over, there's just one or two loose ends to tie up, not least our industry-wide year-end survey, where we ask our regular readers and key industry figures to answer a handful of easy questions, which will be going live on our website early in 2017. Just note down your answers to the questions below and send them to tim@theraygun.co.uk… And please feel free to forward it on to colleagues, the more the merrier…
Favourite three releases of the year:
Biggest challenge in 2017:
What I'm looking forward to in 2017:
---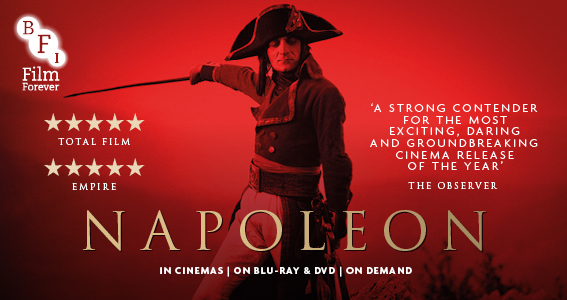 ---
"It's interesting that in this golden age of television, movies are consistently in demand on Netflix. What we've come to figure out is that movies are really an important part of people's viewing routines and complementary to the way they watch and enjoy TV."
Ted Sarandos, Chief Content Officer, Netflix, on a new viewing phenomenon at the svod giant, with a majority (59 per cent) of viewers taking a pause of around three days after finishing a TV series before embarking on a new one. More than 60 per cent of those watch a film on the service before moving on to their next series…
To a very busy Leicester Square, as Christmas partying hordes were disrupted by an all-star line-up who'd turned out to support the premiere of Warner's big theatrical drama Collateral Beauty. Will Smith, Edward Norton, Helen Mirren, Naomie Harris, Helen Mirren, Jacob Latimore and director David Frankel were all lined up to support the film, and, judging by the coverage of the premiere in today's newspapers, it did the trick in delivering column inches. And the film? Well, take some tissues, we spent the last 20 minutes or more in floods of tears…
Fantastic Beasts And Where To Find Them enjoyed a fourth week in the top slot, although its reign is certain to end with the arrival of the latest Star Wars juggernaut (see below), although its £46 million plus haul is likely to swell further and is not to be sniffed at. Other new entries included the timely Office Christmas Party, with £1.2 million, and Snowden, with more than £200,000 in its opening frame.
Of course, Rogue One: A Star Wars Story is going to change everything – and after a reported £4 million opening day in the UK, and a whopping $70 million in the US in its first 24 hours, it's set to go into Christmas at the top of box office charts around the world. It had notched $130 million in its first day worldwide, and was expected to rack up as much as $150 million in America…
With Suicide Squad still at number one in the home entertainment charts, it's worth having a look at what's happening in the DC world, and this week has seen another Suicide Squad spin-off, in addition to the sequel already in the works, moving further up the pecking order. It seems Margot Robbie aka Harley Quinn, is very keen on the idea of Gotham City Sirens, a film focusing on her character and other female baddies, such as Catwoman and Poison Ivy. Suicide Squad director David Ayer is equally keen – he's signed up as director.
Sticking with Robbie, it's interesting to note that she's got another intriguing project in the works. I Tonya will see her starring as the eponymous ice skater Tonya Harding, who famously got involved in a plot to nobble her rival Nancy Kerrigan. Her husband, another key figure in the plot, will be played by another comic book film exile, Sebastian Stan, who played Bucky Barnes in assorted Captain America films…
Big Universal week, here's this saucy franchise…
And also from Illumination and a special Christmas message…
To subscribe to

The Raygun newsletter, please email
info@theraygun.co.uk
with subscribe in the subject matter
To unsubscribe, email
info@theraygun.co.uk
with unsubscribe in the subject
For editorial or advertising queries, contact
tim@theraygun.co.uk