KRAYS MUSCLE IN ON THE BUSINESS…
…AND ARE A LEGEND IN THE MAKING
VLOGGER RELEASE ON THE ROAD TO SUCCESS
ICON FILLS UP FOR TRANSPORTER
DANGER LOOMS FOR FREMANTLE
STUDIOCANAL'S SIX OF THE FEST…
…AND LIONSGATE'S TURBO TAKES OFF
BEAN THERE, SEEN IT, DONE IT
…AS PRIME DOWNLOADS LAUNCHED
PECCADILLO AND VICE DEAL IS CRYSTAL CLEAR
RLJ'S TRANS SITCOM IS A WINNER
---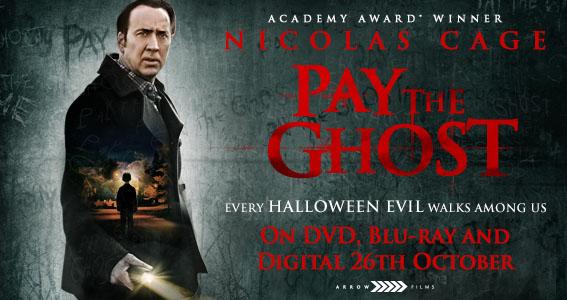 ---
If you can't read this newsletter or see the ads, please click
here
It Was A Good Week For... Anything Krays-related, with Studiocanal and Signature efforts scoring and Metrodome's on the way…
It Was A Bad Week For… A fond farewell to the old incarnation of 4DVD…
DTV is dead. Long live DTV. For Signature Entertainment – the company that has kept poring naysayers predicting the death of the industry wrong – has enjoyed another huge success with what looks set to become the biggest title to be released on DVD with no theatrical platform for at least five years. The stars aligned for the release of Rise Of The Krays, a new take on the life of the ultraviolent siblings, with its release timed neatly to coincide with the theatrical outing for Legend (for more on that see below). The film shifted more than 10,000 units on its first day of release and had gone past the 22,000 mark after three days and was behind only Disney's Cinderella in the midweek charts. It could have shifted as many as 40,000 units by the time the Official Charts Company announces the new video chart on Sunday evening (September 6). No film has, Signature said, sold more than 30,000 units in its first week without a theatrical platform behind it, making the achievement of Rise Of The Krays all the more remarkable. Commenting on its success, Signature's Marc Goldberg said: "
We're extremely proud of the numbers Rise Of The Krays has achieved, especially when you consider that the film has had no theatrical platform to help grow awareness. No film in the last five years has sold more than 30,000 units in its first week without a theatrical platform and, to the best of our knowledge we're well on course to break records as a result. In addition, performance across digital platforms is the highest of any Signature release to date." What's more, there's more to come from Signature too – Fall Of The Krays, a sequel charting their subsequent downfall, is due early in 2016.
In the rest of the Official Charts Company's midweek bulletin, Cinderella is still un the number one slot, with the Krays attempting to bludgeon their way past the Disney princess. New entries at three and four come from Far From The Madding Crowd and Monsters: Dark Continent, while further down the listings, there are first showings for Barbie In Rock N Royals (number 10), Hot Tub Time Machine 2 (23) and Vendetta (38).
Talking of the Krays, to the Odeon, Leicester Square, in the heart of the West End, for the premiere of the rather excellent new biopic of the notorious pair's reign over London, with Tom Hardy starring as both Reg and Ron. You have to hand it to Studiocanal's theatrical team, with both PR and marketing ensuring the film has a huge profile for its launch at cinemas (it opens on September 9). And given its profile already – and judging by the success of The Rise Of The Krays – the public's fascination with the exploits of the East End gangsters shows no signs of abating. It's a thrilling journey through the 1960s underworld with Hardy (who we saw up close and personal and heard the squeals of the crowd both inside and outside the cinema) on fine form and home entertainment success is virtually guaranteed. Commenting on the film, Studiocanal's Mikey Ellis said: "The theatrical team are doing such a great job creating mass awareness for this brilliant film and Tom Hardy's stand-out performance as both brothers puts this telling of the Krays' story in a different league to any that has gone before it. We had a great turn out last night and we're looking forward to the release next week. We're also really excited to be starting work on this project as it perfect for the traditional DVD buying audience and we will be able to have a lot of fun with the campaign. It will also kick off a very busy Q1 for us along with The Program, Macbeth, Kill Your Friends and the wonderful Carol."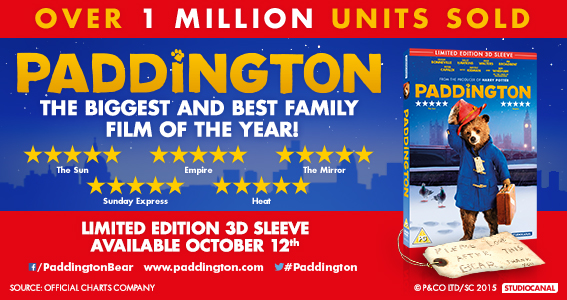 ---
Back to success stories and Arrow Films was enjoying what looks likely to be among its biggest ever iTunes weeks after working on a co-ordinated plan to launch the latest series of Borgen across different territories, working closely with other distributors as well as Apple. All three series of Borgen were released simultaneously in the UK, Canada and US on August 31. The thee outings of the political drama had not been made available digitally to customers in any of the three markets, with Arrow working with other companies on the release. The first ever episode of the programme was free on iTunes. The co-ordinated launch come ahead of Arrow's first foray into book publishing, with an e-book due from iTunes and as a hard copy in October. Commenting on the success, speaking on Thursday, Arrow's Alex Anderson said: "Arrow has been working hard over the past year to make Borgen available to own digitally and we are thrilled that this fantastic show is now available to own exclusively on iTunes. For the first time we were able to launch simultaneously across the three biggest DTO TV markets — US, Canada and UK, and we could not be happier to have teamed up with iTunes for the launch. It has enabled us to give fans of the show a first class platform where they can enjoy Borgen again and again and we have also included the first episode for free in order to introduce the show to a whole new audience. We are only four days into the launch and already Borgen is on track to be the most successful digital TV show in Arrow's history."
And so farewell then, to 4DVD, at least in its current incarnation, as the company said goodbye to many of its team as part of the reorganisation of the DVD arm of the television giant. Staff from throughout its 10-year tenure, as well as agency staffers and others such as The Raygun were in attendance at a venue in Victoria, London, to bid a fond farewell to assorted employees. Those present heard of some of its remarkable achievements – more than 30 million units shipped, £200 million in revenue; four 1 million plus sellers (three of which were The Inbetweeners); two Christmas number ones (The Inbetweners and Deal Or No Deal); four 500,000 plus sellers (more Inbetweeners, as well as Frankie Boyle, Micky Flanagan and Max & Paddy; 7.5 million sales of The Inbetweeners across the franchise; 3 million sales of Film4 titles; more than 6 million sales of stand-up comedy titles; six weddings;; 10 babies from seven team members and 22 house moves… As noted here previously, 4DVD is now moving on to the next stage of its life, with distributor Spirit playing a greater role, with Q4 titles including the final outing for Peep Show, among other titles. Commenting on the evening, 4DVD's Karla Berry said: "It was a fantastic night spent with our greatest supporters and contributors to the business over the past 10 years. We marked the end of an era toasting to our successes, sharing fun memories and bidding a find farewell to those who are leaving the team."
Another success story, this time on the pre-order front. And as any parent will tell you, kids these says seem to spend half their lives looking at assorted bloggers and vloggers on YouTube, with the young media-savvy would-be presenters targeting kids and young adults, chronicling the minutiae of their lives and more and turning into bona fide celebrities along the way. Now one company could have come up with a home entertainment-friendly way to cash in on this phenomenon, especially if pre-orders for the title are anything to go by. BBC Worldwide this week announced it had signed on the dotted line to release Hit The Road, a feature length outing for vloggers Joe Sugg and Caspar Lee, who between them boast 10 million YouTube subscribers and a whopping 1 billion views. The release was announced on September 1, and within hours a limited edition pre-order SKU offering people the chance to see their name on the credits and receive a wristband had sold out, no mean feat. The announcement video alone was viewed more than 1 million times. Commenting on its success, BBC Worldwide's Rhidian Bragg said: "We're absolutely thrilled with the pre-order launch and know that Joe & Caspar Hit The Road will be a great success with both the fans and gift buyers this Q4. The fantastic start is a great example of how engaging closely with talent and using their channels to reach their massive fan base is a recipe for success." Dominic Smales of Joe and Caspar's management Gleam Futures added: "We are thrilled with this promising start to what will no doubt be the next stage in a thrilling journey for Caspar and Joe."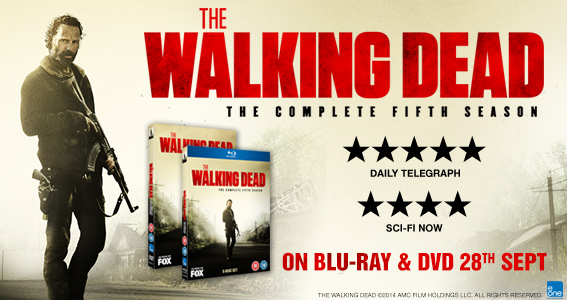 ---
More event-based business and Icon hosted a special screening event for its September 4 release of Transporter Refuelled this week. The film opens today in one of the biggest releases for the independent since Icon revitalised its business, taking in 376 screens, 30 of which are IMAX. As Variety noted in its review, "comes up strong where it counts, with frequent bursts of ludicrously implausible yet coherently directed mayhem". Commenting on the film ahead of its theatrical release, Icon's Ian Dawson said: "With the previous film outings on home ent. averaging more than 1 million units each, we expect Frank's latest high-octane adventures in the South of France to deliver great sales when Transporter Refuelled hits stores before the end of December."
In a week of big launches for assorted product (see below for some Star Wars-related stuff) and various events, The Raygun headed into the West End of London on Friday afternoon (September 4) for the launch of the revitalised Danger Mouse brand. The all-new take on the classic character – who boasts lifetime home entertainment sales of more than 500,000 units – will be airing on CBBC ahead of a first release from Fremantle in November. Commenting on the release and launch, Fremantle's Grahame Davidson said: "As one of the most anticipated titles within Fremantle in a long time we're excited to be releasing the all-new Danger Mouse on DVD on November 2 following its CBBC broadcast.
Featuring an all-star voice-cast including Alexander Armstrong as Danger Mouse, Kevin Eldon as Penfold and Stephen Fry as Colonel K, this brand new series combines high energy, top class storytelling, surreal spin-out comedy with brilliant visuals and is set to excite today's tech-savvy and humour-hungry six to 60 year olds and beyond.
With sales of over 500,000 units of the original, classic, Danger Mouse on DVD the potential for this all-new series is huge." More on this next week…
Of course last weekend's big event was the Film4 FrightFest event, one we've covered already in depth, but there are a few more titles worth looking at that succeeded (and we will be doing more coverage of this in the coming weeks too, with some feature material due on our website), but there are a few other independents' wares worth talking about. Take Studiocanal, for example, with a hefty roster of titles it has earmarked for release being picked up for release. Commenting on its busy FrightFest slate, the company's Emilie Barra said: "Studiocanal had a great presence at FrightFest this year with a whopping six films in the main screen line-up.
We catered to every horror fan out there with a mix of witchcraft, creepy homicidal kids, vengeful spirits, home invasion, head-banging psycho killers and jealous dead girlfriends
.
Fans of the genre will be able to get their hands on We Are Still Here and Hellions in time for Halloween nights-in, while Cherry Tree, Shut In, Deathgasm and Nina Forever will hit shops early next year.
We are especially thrilled that the festival awarded Nina Forever with Best Film, in the Main Screen category. The buzz around the film hasn't stopped growing since its world premiere at SXSW earlier this year.
It is an incredible genre-bending piece and we can't wait to bring it to a UK audience.
We'll be keeping our audience updated through The Horror Vault Facebook page so watch this space."
Early buzz at Film4 FrightFest centred on Turbo Kid, a superhero film quite unlike any other, with a strong nostalgic video feel (heck, it even stars VHS, straight to video legend Michael Ironside), the word of mouth has been building for the film some time, with, as noted here last week and before, FrightFest proving to be the perfect launchpad for Lionsgate's October home entertainment release. Commenting on the film and its release on the back of the positive noise created by screening it at FrightFest, Lionsgate's Susie Bould said: "We're super excited by the amazing buzz Turbo Kid has received at FrightFest. The gore-filled BMX photo opp for fans proved a huge hit and helped to drive significant preorders, setting us up well for the upcoming home ent release."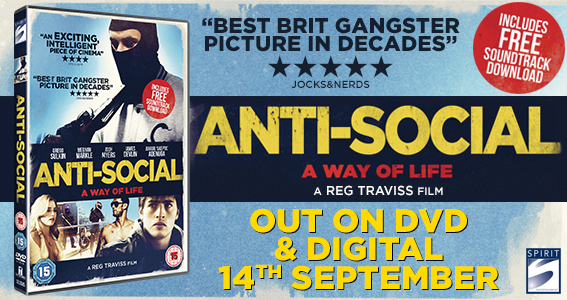 ---
Happy birthday to Mr Bean, who this week celebrated his 25th anniversary by effectively bringing London to a halt. Bean himself, aka Rowan Atkinson joined in the celebrations put on by Universal to mark the release of an anniversary box set, travelling down the Mall on the roof of his trademark car to Buckingham Palace, where he received gifts and took part on all kinds of shenanigans. The box is due to be released on Monday and is certain to add to the 35 million DVDs and videos sold around the world since Atkinson first appeared as the hapless character, who also boasts 63 million fans on Facebook and 1.5 billion YouTube views. As well as all manner of mishaps, one lucky fan got to present a cake to Bean/Atkinson after winning a competition organised through Universal and production company Tiger Aspect. Matt Dille said: "I've been a fan of Mr. Bean since I was three years old so getting to meet him in person today was a dream come true. It's been an amazing day – and a true one-off to see him in person." We'll have more details and pictures on our
website
soon…
Big week in the svod world, as ever, as Amazon Prime Instant Video launched its latest exclusive series, Hand Of God, in a blaze of marketing, which included a high profile premiere and Q&A in London, with cast and crew such as Ron Perlman in attendance. It came as rumours continued to swirl around as to Apple's plans for the svod market, and just as Netflix started upping its marketing for its first feature film production, Beasts Of No Nation (due in October). Elsewhere, there are further stories circulating that the BFI Player is also planning to unveil a subscription service. And, also in the vod sector, Curzon Home Cinema is said to have enjoyed a strong performance for 45 Years, with a strong performance not cannibalising its theatrical debut (£331,000) either.
But perhaps the biggest news of the week came as Amazon announced that its Prime members could now download films and TV episodes from its services to iOS and Android devices to watch offline – at no extra charge. Members can watch the films and episodes at any time on their iPads, iPhones and Android phones and tablets whenever they like, with Amazon being the only streaming service to offer this feature. Commenting on the announcement, Jay Marine, vp of Digital Video at Amazon EU said: "There's no doubt that the way people watch entertainment is changing—anytime, anywhere viewing is important and we are excited to provide our Prime members with offline viewing capabilities on iOS and Android platforms starting today. We are proud to be the first and only online subscription streaming service that enables offline viewing—on holiday, in a car, at the beach, on a plane, wherever our Prime members want to watch they can, regardless of internet connection."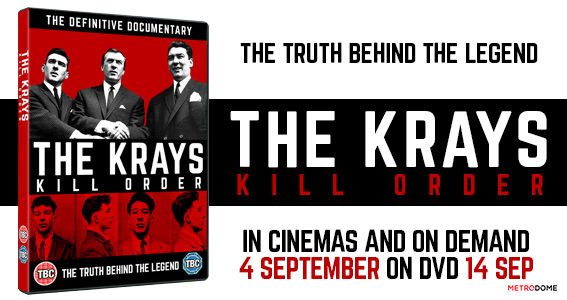 ---
The London Film Festival line-up was announced this week, with all manner of films being unveiled. One of the more intriguing items (and there are plenty) is Chems*x (asterisks inserted for the stricter firewalls, not because we've suddenly gone all prudish), a documentary looking at intravenous drug use and weekend-long parties, a dark underworld that looks at the complex issues involving men with HIV and addiction problems. What makes it more interesting is the fact it marks a unique collaboration between independent distributor Peccadillo Pictures and VICE magazine, the film is directed by two of its staffers, Will Fairman and Max Gogarty. It's due to premiere at the LFF, with a theatrical and vod release in November and DVD to follow in December. Peccadillo's Tom Abell said: "We are pleased and excited to be working with VICE on bringing this powerful and current documentary to audiences around the UK and Ireland. The chems*x issue is relatively unknown amongst audiences and we hope that by bringing it to light, it will push more healthcare professionals like 56 Dean Street's, David Stuart to take note and enable change." Al Brown, Head of Video at VICE added,
"VICE has always endeavoured to explore underreported and complex issues that involve incredible characters and human stories. After
vice.com
first reported in 2013 on the unprecedented rise in intravenous drug use in London's gay party scene, we felt that story needed to be explored further. VICE has always been huge admirer of Peccadillo Pictures and the films they've supported - given the subject matter, we couldn't have found a better partner."
One of the key films playing at LFF is, of course, Suffragette, already announced as the opener for the event and this week the film has also been revealed as the star of the latest thrust in the Industry Trust's Moments Worth Paying For campaign. The Film, due from Pathe, sees the Trust continuing its popular campaign, although given the primary audience for the film, it is targeting women aged between 18 and 35 years old, with further digital and outdoor advertising. It will dovetail neatly with Pathe's own marketing for the Carey Mullligan, Helena Bonham Carter and Meryl Streep starrer, with the key messages of the Moments Worth Paying For – encouraging consumers to watch films through legitimate sources and directing them to

findanyfilm.com

– included too. Pathe UK marketing director Chris Besseling said: "The story of the Suffragettes is a key moment in history and an important story to tell. The film's inspiring and empowering message felt like a strong fit for the
Moments Worth Paying For
campaign and we're excited to be working with the Industry Trust on our first collaboration. Pathé understands the importance of educating audiences about sites like FindAnyFilm, where they can legally find their favourite content in cinemas, on disc and digital." Suffragette producer Faye Ward added ""It has been a huge privilege for me, to be part of the British film making team who have brought this incredible story to life. Great storytelling has the ability to inspire audiences to change not only their beliefs but their actions, so partnering on the
Moments Worth Paying For
campaign enables us to inform film lovers and highlight the importance and value of creativity." Industry Trust chief executive Liz Bales said: "SIxteen to 34-year-old males continue to be the core infringers of film and TV content. Research shows that women in the same age group are increasingly found to be doing the same and so we must collaborate on titles that feel relevant to that audience if we're to inspire them to choose official film and TV." We'll have th ad up on our website shortly…
Thursday September 3 saw the launch of a groundbreaking new series on BBC2, as Boy Meets Girl arrived in a welter of publicity. It's the first transgender sitcom on British TV screens, with Rebecca Root starring as a trans woman who meets a younger man and embarks on a relationship with him, much to the chagrin of his family. It drew much praise and big audiences too, with RLJ Entertainment's Acorn imprint releasing the release on October 12. Commenting on the release, RLJ's Stuart Shaw said: ""We're thrilled to take on distribution of one of the most talked-about new comedies on TV with 'Boy Meets Girl'. It's exciting to see a very contemporary subject explored in a traditional comedy setting, innovative, original and yet deeply heartwarming and human. It sits very comfortably with some of our other comedy offerings on the Acorn label such as The Delivery Man and the forthcoming Matt Lucas creation Pompidou and we're very happy to be able to release it. And we have every hope for a second series." The company's Helen Squire added: ""Nearly 2 million viewers tuned into BBC2 last night to watch the opening episode of Boy Meets Girl – the UK's first transgender romcom-sitcom. Starring Rebecca Root, a trans woman actor in the lead role, along with a host of other well known faces (Denise Welch, Harry Hepple, Janine Duvitski), as well as being ground breaking this is a very funny and very sweet comedy based around the premise of the title, albeit with a fairly major twist. We're delighted to be bringing this exciting new show to DVD and DTO over the next few weeks."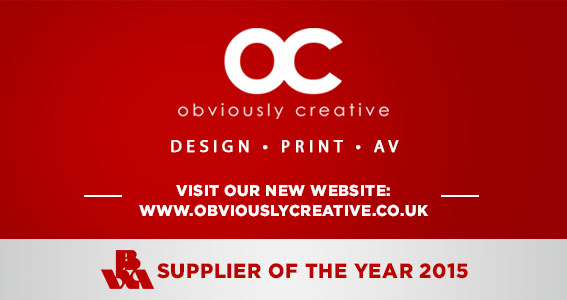 ---
Crowdfunding news now and it's becoming an increasingly useful tool in securing cash to complete projects and to give them a proper release and a couple have come across our desks in the past week that are worthy of interest. Chief among these is They Call It Acid, a film that's been on our radar for a couple of years now and is aiming to secure funding to clear the music enabling it to get a proper release. In keeping with the nature of this kind of initiative, director Gordon Mason is offering up DVDs of the film as one of the rewards on offer for anyone putting forward cash. You can see more
here
and we've also interviewed Mason for a feature for our irregular Rayguesque column for The Ransom Note
here
…
And more from this world, as digital platform We Are Colony is among the prime movers behind the crowdfunding campaign launched for BO66Y, a documentary looking at the life and times of Bobby Moore, with the release aimed to tie in with the 50th anniversary of Moore captaining the England team to World Cup victory. Produced by Matt Lorenzo, directed by Ron Scalpello (Pressure) and with footballers past and present among those contributing, the crowdfunding will help complete the film, ahead of the release, which is likely to mirror recent releases such as Gascoigne. Journalist Lorenzo said: "Bobby Moore is a forgotten hero: there are people who still love him, but he's been lost from popular culture and that's why I want to make this film - to celebrate his life with the people who love him most. We want to invite the fans to be a part of this historic film. With their help, we'll be able to do his story justice and make the film part of the legacy he truly deserves." We Are Colony founder Sarah Tierney said: "The crowdfunding model is a robust addition to traditional financing on a film such as BO66Y, extending the ambitions of production while simultaneously delivering first-mover audiences. We Are Colony, as a global film streaming platform, is well placed to deliver digital access to fans during the crowdfunding process and beyond". You can find out more here.
In case you didn't notice the 18-hour streaming on YouTube, Friday September 4 was dubbed Force Friday as the first batch of toys from Star Wars Episode VII, aka The Force Awakens, went on sale. We're not immune from Star Wars mania, as we've got the second in what is now a three part look at Star Wars on VHS and how Fox's mid-1990s work on George Lucas' original trilogy changed the face of the industry up on our website. Read more of former Fox staffer Steve Collins' in-depth look at what happened for these groundbreaking releases up on our website… And we'll have the third and final part, looking at its game-changing VHS boxset, next week…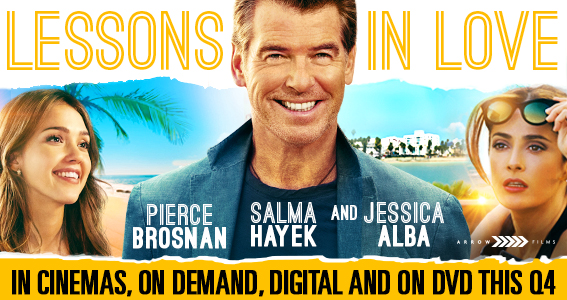 It's becoming a new norm for VOD channels to vie for market dominance through strategic disruption of traditional distribution windows and through the curation of original content. In shedding some of its most popular second-hand sellers, Netflix seems to be mirroring FilmDoo's own ideology of standing out by offering a refined selection that emphasises quality over quantity. Their latest announcement marks a significant power shift in favour of VOD and cable platforms.
FilmDoo co-founder William Page on Netflix's decision not to renew its deal with Epix in the US, potentially seeing scores of films disappearing from the service, in an excellent blog on the FilmDoo site here

AT THE MOVIES
Another week, another big hit for Universal, as Straight Outta Compton entered the UK box office chart at number one, earning almost £2.5 million in its opening weekend. Hitman: Agent 47 was a new entry at number three, taking a touch under £1 million, while 45 Years eased into the number 10 position with more than £331,000 in its opening frame.
As sure as night follows day, success brings a sequel and it looks like the big box office success of Straight Outta Compton will see a follow up arriving in cinemas. Word is that it will focus on Dr Dre's post-NWA output at the Death Row label and the record company's other figurehead, Suge Knight…
The rise and rise of Nicholas Hoult continues – the star has this week been linked to playing reclusive author JD Salinger, author of teen angst classic Catcher In The Rye, in the similarly named forthcoming biopic Rebel In The Rye…

TWEET OF THE WEEK
Follow us on www.twitter.com/theraygun…
Wonder if they call it the Scottish film?
Still a huge buzz surrounding this…
That Hand Of God trailer…
To subscribe to The Raygun newsletter, please email info@theraygun.co.uk
with subscribe in the subject matter
To unsubscribe, email info@theraygun.co.uk with unsubscribe in the subject
For editorial or advertising queries, contact tim@theraygun.co.uk