PLAY TO EXIT DIRECT RETAIL GAME
SALE CAUSES CROSS WORDS FROM PRESS
IT'S OFFICIAL: EONE/MOMENTUM DEAL COMPLETE
BVA 2012 FIGURES UNVEILED
OLYMPICS BIGGEST EVER SPORTS DVD…
…AND BBC CELEBRATES OTHER Q4 SUCCESSES
WORLDWIDE HEADS TO AFRICA
4DVD'S BIG PLANS FOR 2013…
INBETWEENERS HEAD TO THE US
AWARDS GO WILD FOR BEASTS…
LOOPER WILL SELL IN THE FUTURE
ACORN RENEWS MARRIAGE VOWS
HELPING HAND FROM TORTURED ARM
COMPLETE OUR YEAR-END POLL
TWEET OF THE WEEK
TRAILERS OF THE WEEK
---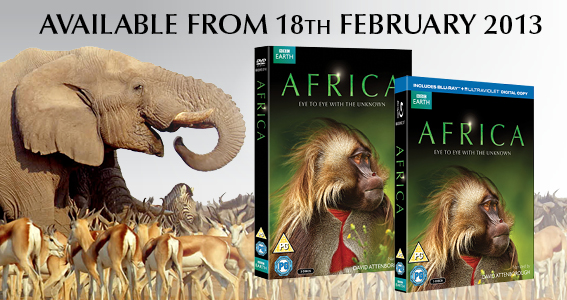 ---
If you can't read this newsletter or see the ads, please click
here
It Was A Good Week For…
All the Oscar and BAFTA nominees…
I

t Was A Bad Week For…

Play.com staff who may lose their jobs…
The big news of the week is, of course, play.com's announcement that it is shuttering its direct sale business at the end of the first quarter and will, from a proposed date at the end of March, become a marketplace-only retail operation. The move follows the government closing the Low Value Consignment Relief tax loophole that enabled Play and other retailers to send items from the Channel Islands to the UK VAT0free, as long as they cost less than £15. The government changed that last year following pressure from numerous UK-based retailers. Play.com had been acquired by Japanese online giant Rakuten in 2011, some industry observers believe that that the parent company never quite got to grips with the UK sector. In a statement, Play.com said: " Moving forward we are intending to focus exclusively on our successful marketplace, which is our main business area, and to phase out the direct-retail part of our business." It's currently looking at shedding staff, with around a third of its UK workforce (some 67 from 200), based in Cambridgeshire, facing redundancy. Our thoughts are, of course, with those facing an uncertain start to 2013.
Naturally, given its predilection for retail woes, news outlets were all over the Play.com news. And it was a hack who sparked another bout of frenzy concerning HMV, a move that hardly covered the fourth estate in glory. News that the retailer had launched a different strategy for January sales was met by speculation from at least one journalist that it was some kind of portent of doom. As ever with HMV, it was a case of putting two and two together and coming up with at least five, as many said its Blue Cross sale, due to kick off tomorrow (January 12) meant the end for the retailer. You can't help but feel for HMV and its head of press, the genial Gennaro Castaldo, as once more people predict the death knell for the company. The retailer has said that the sale, offering 25 per cent on product and due to run to the end of January, was aimed at freshening up its promotional mix and to try something different. The activity is being backed by window advertising as well as in-store displays and pos in addition to social media support.
---
---
We've been chatting to a few suppliers and distributors this week about the state of retail, Play.com's move and the rumours surrounding HMV. Our favourite comment came from Acorn Media's Paul Holland, a respected industry figure whose opinion we trust a lot more than many of the hacks that have been clogging up the Internet and Twitter this week (we've taken at least one to task). Holland said: "It seems 2013 is going to throw up some challenges, the change at Play wasn't unexpected even if the timing was and if the UK consumer gets to grip with the business model that Play have adopted I can see that it will remain a credible option for significant sales. It's clear that as far it is commercially realistic everyone has to keep the faith and support HMV, with consignment they have got back to a situation where the range is superb and I think the stores have a great feel to them. I brought four CDs there this week, just trying to do my bit."
eOne and Momentum update: After getting through the final regulatory hurdle (see last week's newsletter), eOne has this week officially completed its acquisition of Alliance, better known as Momentum over here, from Goldman Sachs and other banks. One or two senior figures from Alliance – not its UK staff – are believed to have left already. In a statement, eOne said that the move created the biggest independent in UK as well as Canada, with the move delivering growth as well as international reach. It is looking to deliver cost synergies of $20 million (in Canadian dollars) per year. eOne chief executive Darren Throop said: "We are delighted to have completed the acquisition of Alliance. We now look forward to driving the Company forward and representing the very best in independent film across all of our markets. This acquisition represents a key strategic milestone for the Company. It further strengthens our platform, enabling us to grow across all of our Film, Television and Family businesses, as well as improving the quality of content we represent. We are now in a better position than ever to continue to create value for our shareholders and I look forward to the opportunities that the acquisition will bring."
---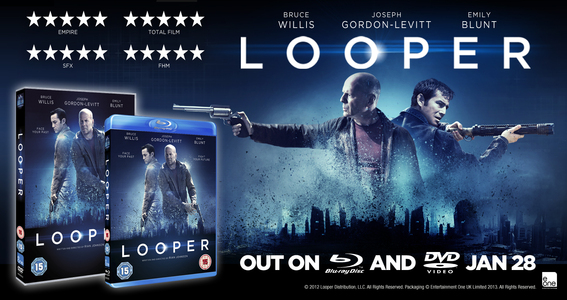 ---
HMV has yet to unveil its Q4 trading figures, but the weekend after our last newsletter went out, the BVA unleashed its end of year figures. We've got a full report on them up on our website, but the headline news is in keeping with the previous week's figures from ERA, albeit with some differences. So the general trend in 2012? Digital was up, with spend rising almost 50 per cent, with an estimated worth of somewhere around the £0.5 billion mark. Blu-ray showed more growth too, its value share of the 2012 top 10 rising from 24 to 29 per cent. The overall market was slightly down, but is still worth a whopping £2.317 billion. Commenting on the figures, the BVA's Lavinia Carey said: "2012 saw the video entertainment market continue to evolve as the competition to win over digital consumers intensified. More people now have the know-how, technology and services to get their video entertainment digitally; the significant rise in value reflects its increasing popularity. However, this doesn't mean all users have stopped buying DVD or Blu-ray in favour of digital; many are buying both for different needs. In fact the Blu-ray format, which delivers the best possible high definition picture and surround sound experience, saw an 8.9 per cent rise in volume sales and increasingly Blu-ray players are connected to jumbo-size wall-mounted TVs. Early figures indicate the UK video entertainment market was worth £2.317 billion in 2012, a great result in difficult economic circumstances, demonstrating people's continuing love affair with great films, drama, comedy, music, sport and children's programmes."
We've got a full report on our website, where we've had a busy week. Other features include our regular round up of press coverage, an interview with star turned director Frank Harper and a lengthy look at VHS and Momentum's V/H/S. And don't forget to follow us on Twitter – we've had tweets up about all this week's big news stories, as well as some more flippant stuff, with spoof awards. Find out why 636 followers can't be wrong at www.twitter.com/theraygun
More on the Q4 performance from around the industry too. And BBC Worldwide has cause to celebrate. Firstly, it's been announced that its London 2012 Olympic Games release has become the bestselling sports DVD ever, amassing sales well past the 550,000 mark within a matter of weeks, no mean feat. Its impressive performance, arguably as good as the athletes did themselves in the games, outdid the previous record-holder, The Ashes 2005. Commenting on its gold medal-winning sales, Fiona Eastwood, product development director for BBC Worldwide Consumer Products, said "The London Olympics marked a phenomenal year for British sport and we are delighted that so many people have bought this wonderful souvenir of the Games and the fantastic achievements of Team GB."
---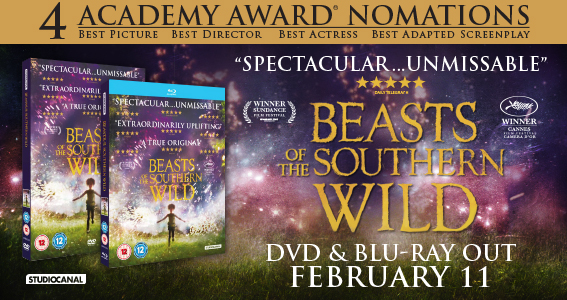 ---
Interesting to note too that its feat was achieved without marked discounting too, it held its price more than many of the other Christmas hits. It was one of a number of notable performers in the run up to Christmas for BBC Worldwide, as marketing director Rob Lowe outlined: "At BBC Worldwide we have, on the whole, had a strong Q4 performance in an extremely tough market. John Bishop has shown year-on-year growth in a genre where some of the biggest stand-up names have seen significant decline, and the Olympics has been the second biggest title in the whole of the Q4 market in terms of value - a fantastic result for us. It's also held up remarkably well going into 2013. Westlife and Top Gear have both surpassed our expectations and have continued to sell into January, and our TV box set offering has seen us maintain market leadership in the this area. We always planned our marketing spend on our key titles to peak dramatically in December, rather than the industry norm of investing more heavily in November, as we had anticipated that this was going to be a very late year for consumer gifting, this allowed us to gain important market share in the key trading period leading up to Christmas. Overall we're in a strong place moving into 2013 with some big titles for Q1 - spearheaded by the DVD & Blu-ray release of the epic series Africa. Later on in 2013 we will start the activities for Doctor Who's 50th anniversary. "
Ah yes, Africa. The latest David Attenborough natural history programme has become must-see viewing for the new year, with this week's episode reducing even the most hard-nosed viewers into quivering wrecks (we won't spoil it for anyone who's planning to view later, but let's just say, it was heartbreaking). With the Beeb's pedigree in the natural history field behind it, the field, or perhaps plain, or even veldt, is set nicely for a February 18 release. BBC Worldwide's Alex Stubbs said: "Africa is an absolutely stunning series and has really captured audiences imagination. We're really excited about the release on 18th February. The viewing figures for the first episode were absolutely amazing, topping the 14 million mark when you take in to account all the repeats and the 2nd episode has continued to perform really strongly. We have a comprehensive marketing campaign planned for launch and expect to see great sales across both the DVD and BD releases."
Also looking ahead, and 2013 is looking set to become another busy year for 4DVD. Last week we mentioned its Q4 successes, such as the Miranda box set outdoing its impressive performance from Q4 2010, Jack Whitehall becoming the bestselling debut comedy performer and another barnstorming success from Sarah Millican, among others. The first quarter sees a few notable releases, not least the US take on The Inbetweeners (see below for more). And the Channel 4 marketing machine has swung into action for two high profile series launches too, namely My Mad Fat Diary and Utopia. Both look set to add to 4DVD's impressive slate for the year, and are released in February and March respectively. And, of course, Miranda herself is proving to be as big a draw as ever, with the third series currently airing on BBC1 and pulling in huge audiences. 4DVD said: "We've got a really exciting slate to start 2013 with and have especially high hopes for Utopia and Mad Fat Diary, which Channel 4 are investing massively in and are sure to be hit series both for broadcast and DVD."
---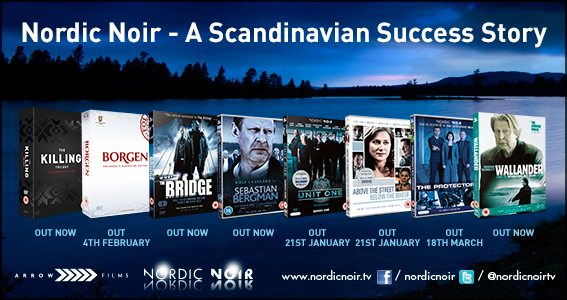 ---
Back to The Inbetweeners. The US version of the massive franchise arrives on DVD on January 21 courtesy of 4DVD. The idea of remaking British sitcoms for American audiences is a much maligned one and while it hasn't always worked, from what we've seen of this take it does work – think more the US version of The Office, which ended up as good, if not better than the home-grown one, rather than the endless list of misfires. 4DVD will be supporting the title with a substantial online push. 4DVD said: "Having always been a fan of the UK series we were potentially dubious about the US version – but most of us here, watched it and thought it was a very strong stand-alone show. The extended length of the series (12 episodes versus the UK's six in Series 1) gives a chance for the characters to be developed further and Brad Copeland's involvement in adapting the series, gives it a real quality US comedy feel, without it losing the essence and brilliance of the original show."
Also in the past seven days: in case you hadn't noticed, there were a slew of nominations this week as we enter awards season in earnest, with first the BAFTAs then the Oscars leading the way. We won't patronise you by printing a list of the nods – as we always maintain, if you've even a passing interest in our business, you should have picked them up by now, if not see them here and here. Let's concentrate instead on some of the nominees, especially those with spring release dates.
Take, for example, Beasts Of The Southern Wild, due from Studiocanal on February 11, just ahead of the Oscars ceremony. And its release will now be backed by four nods at the Academy Awards, including Best Picture, and one for the BAFTAs. Studiocanal's Lee-Ann Woon said: "We're beyond thrilled about the major Oscar and BAFTA nominations and the overwhelmingly positive critical acclaim. To support the release of Beasts we are going to run a combined cinema ad with Rust & Bone across awards buzz films such as Les Mis, Lincoln and Zero Dark Thirty to target dedicated film fans who will want these classics for their collection. Closer to the release we will run an online campaign and large format press ads to fit in all of the award nominations and excellent quotes. There is so much awards buzz for this film and so many great stories out of it - Quvenzhané Wallis is the youngest ever Best Actress Oscar nominee and if Benh Zeitlin wins the Best Director Oscar he will be the youngest ever winner in history (he is nominated alongside his childhood hero, Steven Spielberg). It's both Zeitlin and Wallis' debut features. This is a film that was made out of love, community spirit and on a fraction of the budget of the other Best Picture Oscar nominees. For Beasts to have beaten out bigger studio films for the Best Picture Oscar nomination is an incredible achievement. The journey of Beasts Of The Southern Wild has taken from production through release is like something out of a fairy tale. It is an exceptionally special film that only comes along once in a while."
---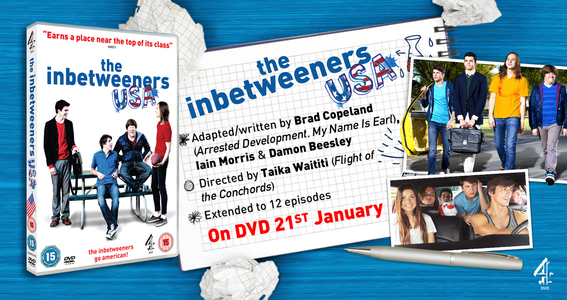 Artificial Eye's Amour was one of the best performers, with nominations in not just best foreign language, but also Best Picture categories; the title is due on March 18 on DVD and Blu-ray. The company's ceo Philip Knatchbull: "It is fantastic news. Many critics would agree that Amour is one the finest films of recent years, but the challenging subject matter and foreign dialogue would usually see this film marginalised in the foreign language categories. Through sheer quality of filmmaking, and thanks to Michael Haneke's reputation as one of the world's best film-makers, Amour has achieved major awards attention. Amour is still playing in British cinemas, and there is no doubt more people will be seeing it as a result. That's not only a commercial victory, but also a victory for cinematic excellence."
Also noteworthy is Network's NO, a political drama starring the ever-wonderful Gael Garcia Bernal as an advertising executive who helps overthrow General Pinochet's brutal reigime in Chile. Nominated for a best foreign language gong, it marks the first time Network has a film with an Oscar nod behind it. The company's md Tim Beddows said: "This is a milestone for Network and the first time we are releasing an Oscar-nominated film. It represents an exciting chapter in our company history and affirms our choice in picking the film up at script-stage."
It's been a good week for The Imposter, voted by many as not just one of the best documentaries of 2012, but also one of the year's best overall films. The title was released by Revolver on Monday (as previewed in last week's newsletter) and has got off to a bright start in sales terms. And it also bagged itself some award nominations, including a BAFTA nod in the best documentary category. Revolver's Kate Walker said: "Sales are really encouraging thus far and we are expecting the awards attention to build momentum as we go into the weekend. We have also been really pleased with the response to the campaign with numerous people in the industry noting the radio advertising and excellent PR running. We expect the word of mouth on this title to keep interest high and looking to deliver a strong month one result for all our partners who supported the release."
---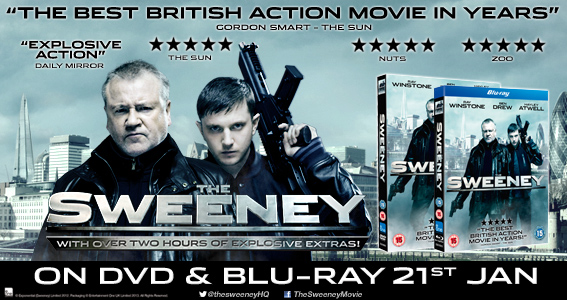 ---
Back to one or two companies we've mentioned already, and it's business as usual for eOne and Momentum, with both having plenty of releases coming up. Key for the former in the coming months is Looper, one of 2012's breakout theatrical hits, with more than £10 million box office. It will be supported by TV, press and online elements, with eOne pledging an "event-sized" campaign, which will also take in London underground advertising. The company's Sayoko Tietz said: "We are very excited to release LOOPER on DVD & Blu-ray. It is an outstanding film which received so much critical acclaim. Our event size ATL campaign will leave no stone unturned and we are planning a massive online push on Friday before release and day of release. This "brand blast" with our media partner AOD is a media first and will deliver a staggering 18.5m impressions. We also have a really strong PR and social campaign. With special lenticular packaging across both the DVD and Blu-ray release, the film will have real standout in-store which will ensure that LOOPER becomes one of the must-have home entertainment releases."
Meanwhile, it's not just Oscar and BAFTA titles for Artificial Eye too. Monday January 14 sees the release of 360. Commenting on its release, the company's Steve Lewis said: "360 is a film with an fantastically impressive pedigree which had the honour of being the London Film Festival's opening night film. It features a star cast including Anthony Hopkins (Hitchcock, Thor), Jude Law (Anna Karenina, Sherlock Holmes: A Game of Shadows) and Rachel Weisz (The Bourne Legacy, The Deep Blue Sea) and comes from director Fernando Merielles (City of God, The Constant Gardener & Blindness) and writer Peter Morgan (The Queen, The Last King of Scotland and the forthcoming play An Audience, which will again see Helen Mirren play the British monarch). Expertly interweaving multiple narrative strands across several countries, 360 is an accessible and affecting portrait of love in the 21st Century that is sure to appeal to the many fans of the talented creative team."
And two weeks later comes another of 2012's most-talked about titles, Holy Motors. Comment this time from Artificial Eye's Paul Diment who said: " We're so excited to be releasing the mind blowing Holy Motors on January 28. Following on from its critical and commercial theatrical release, we'll be supporting the DVD & Blu-ray release with a full National PR, press and online campaign. We'll be creating as much buzz as possible in order to make it one of this month's essential purchases."
---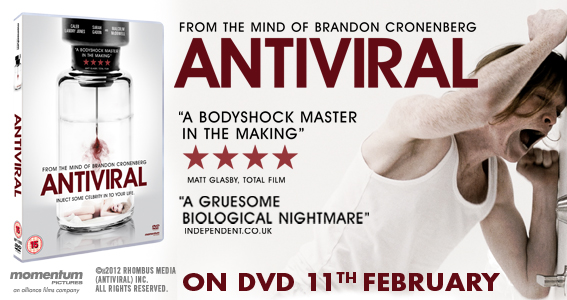 ---
The British public's love affair with the Nordic Noir genre – and Arrow's imprint of the same name – looks far from over. You couldn't move around year-end polls with mention of The Killing and its accompanying Nordic Noir box set release, and 2013 has started with a bang too. For last Saturday saw the second series of political tale Borgen starting on BBC4, with some impressive figures. The programme made its bow with viewing figures of almost 1 million, the highest for the programme, beating off competition from all other channels. What's more it takes the series into the same territory as The Killing. The second series is due for release from Arrow in February and the marketing has already started: much of the press coverage over the weekend mentioned the Nordic Noir box set. Arrow's Jon Sadler said: "We work closely with the BBC to maximise joint PR opportunities in the lead up to the TX and beyond and the whole Nordic Noir phenomenon is now becoming an ever increasing virtuous circle with each new release and article feeding off one another, which leads to more catalogue sales and interest. The brand really has been a huge success story and one we aim to build upon in 2013."
One thing that amazes us about our industry is its unerring ability to discover hidden gems – just when you think there are no more shafts to be mined, one enterprising company will dig into the vaults and discover a previously unreleased classic. Step forward then, Acorn Media, which is readying itself for the February 4 first ever DVD release of classic, forgotten sitcom Marriage Lines. The programme, celebrating its 50th anniversary this year, follows newlyweds Richard Briers and Prunella Scales in roles that made them famous ahead of their separate appearances in seminal 70s comedies (the ubiquitous The Good Life and Fawlty Towers, for our younger readers). Media interest is already building for the release, with an exclusive TV appearance on a high profile programme being finalised. Acorn's Gareth Brown said: "It was so exciting bringing Richard and Prunella back together again for the DVD to talk about this classic comedy series which started their careers. For their fans, and fans of TV comedy, it's like striking gold."
---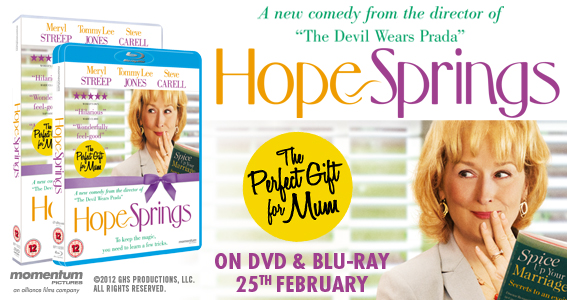 ---
Job news now and an announcement from Metrodome, currently, as noted in last week's newsletter, on something of a winning streak, with the excellent Room 237 to come and, later in the year, the Maniac remake. The company has announced that it has appointed Andrew Woodyatt to the role of head of group marketing, previously at the likes of Lionsgate and Revolver, at the same time as promoting Rebecca Johnson to the role of head of film marketing. The company's managing director Jezz Vernon said: "Rebecca's promotion reflects her achievements, hard work and creativity across the Metrodome release slate over the last two years. We are also very excited to be welcoming Andrew into Metrodome, his previous experience and award-winning campaign work will be a great contribution to the team."
As we always maintain here at The Raygun, we love an original launch or PR stunt and we're impressed with Koch's plans to support the January 21 release of The Helpers. It has created an installation in east London that offers up all sorts of edible horror-themed treats, ranging from tortured arm cakes to vomit cocktails, open to the press on Thursday January 17 and the public the night after. The company's Hollie Richmond said: "We wanted to create something that pushes the boundaries of taste to promote the launch of The Helpers on DVD. We believe that the edible film-set style installation is just that, and has the shock factor consumers will love. Being a free event it will also appeal to those who are cost-conscious this month, whilst communicating the themes of the film in an engaging and original way." or more details, see the facebook page here.
Let's just end on another 2012-related feature, and we're putting together our annual poll for the website our year-end survey looking at the best and worst of the previous year and our hopes and fears for the next 12 months. All you have to do is answer the easy questions below, and email them to tim@theraygun.co.uk. You can be as serious or as flippant as you like, we'll be printing the best soon…
Favourite three releases of the year:
Biggest challenge in 2013:
What I'm looking forward to in 2013:
---
After a quiet week easing back into work last week, the past few days has seen a flurry of activity on the screening front, and we've been as busy as ever. Tuesday night we joined a throng at the Empire, Leicester Square, for a screening of Gangster Squad, its high profile theatrical release for January 11. Featuring an all-star cast, including every thinking film fan's crumpet (male or female, from what we can gather), Ryan Gosling, among others. It's a hugely commercial proposition, and is what we've often called video gold. Another title with bags of potential is Momentum's The Bay, due in from Momentum after a brief March theatrical platform release. A found footage cautionary ecological horror, concerning parasites overtaking the titular bay, with terrifying results, is not for the squeamish, but is a lot of fun and eminently commercial.
"The numbers I saw at year-end [indicate] there are roughly 9 million accounts registered for UltraViolet," Martin said, adding that many of the accounts have originated through Flixster.com, which Warner acquired more than a year ago. Forget about stabilizing [home entertainment]. We would like to grow the category. [Internationally] we're quite pleased with the progress that has happened with UltraViolet. And I think 2013 is going to be a really important year. If that can happen, there's a lot of optimism the [home entertainment] category can grow."
Time Warner cfo John Martin, addressing the crowds at the annual CES event
There was an impressive start for The Impossible, which took more than £4 million in its opening frame, although it wasn't quite enough to dislodge The Hobbit from the number one slot at UK cinemas, where it has now taken more than £44 million. Life Of Pi's takings have approached the £18 million mark, while keep an eye on Quartet – after taking £2.3 million in its first few days, it has, according to reports, ended up at number one on Thursday for its impressive receipts.
Some interesting news on The Human Centipede, as a press release lands in our in-box outlining some of the plans for the third film in the planned trilogy. Director Tom Six has said that the film will see the return of both the first two films' stars, Dieter Laser and Laurence Harvey, albeit playing different characters. And after basing the first two in Europe, Six and co will be moving to America for the final part, with a big US celebrity, ahem, "attached" to the project. Six and Laser had previously fallen out, but now Six said: "I know my Human Centipede 3 will be very politically incorrect, but I didn't want to change anything in the script. I am very happy Dieter will follow my vision for a full 100 per cent now and know he is absolutely the most brilliant actor I could wish for." The film also promises to feature a mind-boggling "megalomaniac 500 plus human centipede".
Plenty of speculation this week about Disney-owned ABC's plans for its Star Wars and Marvel franchise. There's already a series based on the adventures of S.H.I.E.L.D., the shadow-y organisation that featured heavily in Avengers Assemble, but now rumours are floating around that it is looking to develop a series based in the Star Wars universe, as well as, potentially, another Hulk series…
Grown-up, raunchier comedies are one of the hot genres these days – look at the success of Bridesmaids and Ted in recent years. Now Fox has signed up the director of the former, Paul Feig, also the creator of Freaks And Geeks, to make adult-themed comedies for the studio…
In a busy news week, we've been updating on loads of news stories, at the same time as offering up our own alternative Oscar and BAFTA nominations. Follow us on www.twitter.com/theraygun
Danny Boyle's post-Oscar project…
It's got Christopher Walken in it, need we elaborate?
Currently picking up interest from the horror cognoscenti…
Harrison Ford, true story sports biopic…
Right, forget trailers, here's the one that everyone's talking about…