Jordan Brothers, Book 4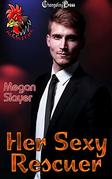 Can the man hellbent on drifting accept his wandering days are over? Or will she break his heart?
~
Jordan Brothers, book 3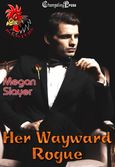 One look at the man she craved reignites the passion she thought was gone.
Can love strike twice? If you're a Jordan, anything's possible.
~
Cedarwood Pride, Book 4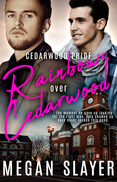 The moment Ashley gave up looking for the right man, he showed up in the form of restaurateur Colt Harrison. Sexy has never looked this good.
~
Cedarwood Pride, book 3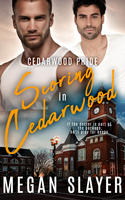 Tanner Fox wasn't sure being traded to the Cedarwood Wildcats was the right path for his life, but if Dr. Dane Bloom is part of the package, then he'll play for keeps.
~
Cedarwood Pride, book 2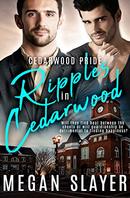 One never intended on being a father and the other isn't looking for a relationship, but they're about to find out that what they want and need might be the last thing they expected.
~
Cedarwood Pride, book 1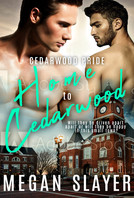 Now only $.99!
Will the naysayers drive Colin and Jordan apart, or will the two make their way together in this small town?
~
Sanctuary, book 13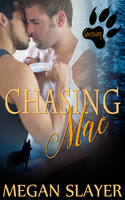 Two souls destined to be together will find their way, no matter what the obstacle.
After years apart, will Mac still want him? Will he be able to accept Mac's nuances? Or will the blossoming love die?
~
Celestial Mates, book 5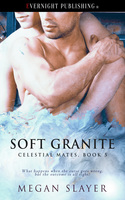 Can Ryan's kiss free him forever? Or will the power of Zeus and the majesty of the curse be too much to overcome? If Indio has his way, he
will
get his man.
~
After Dark, book 4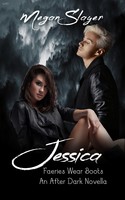 Can a faerie running from trouble and a demon full of it make love work?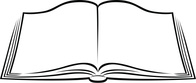 What The Readers Are Saying
"
This is one of my favorite shifter series and this installment didn't disappoint.
The author was able to pull me into the story line and make me feel each MCs emotions like I was in the story with them. A fantastic read that I gobbled up in one sitting." ~ Heather M on Chasing Mac, Sanctuary, book 13
"I really enjoyed Colin and Jordon's story.This story showed what these guys went through, first to figure out their feelings for each other and also how they deal with a few narrowed minded people in this small town." ~ RondaKay on Home to Cedarwood, Cedarwood Pride, book 1
If you've read one of my books and liked it, let me know. If you read one and didn't like it, let me know. I can't improve if I don't know how you feel. :-)
~~~~~~
Have you checked out my blog lately?
The Blogging Challenge from Long and Short Reviews. Blog Prompts every Wednesday.
#Evernighties Blog Challenge Thursday.
More blog prompts and all from the Evernight Authors.
~
If you choose to unsubscribe, I understand. Thank you for reading.
~~~~
~~~~~
Check out the work of my friends!
Get Lucky in Lucky Springs by Cheryl Dragon
Get Lucky in Lucky Springs contains the first 6 novellas in the series.
~
Escape by Morgan James
As danger closes in, chemistry blazes between Eve and Michael. When their newfound relationship is threatened by old insecurities, they are forced apart and Eve is left alone to face her greatest fear of all.
~
Renegade
Devil's Boneyard MC, Book 6
by Harley Wylde
I'll exact revenge for all they've suffered, and then they'll truly be free, able to move on without fear of being taken again. Except… I might not want to let them go.
If you choose to unsubscribe, I understand. Thank you for reading.
Almost time for Black Cats and Pumpkins!
First off, I want to thank everyone who sent condolences. My grandfather passed back on September 2nd. It's been hard for the family, but we're taking solace in the fact he's no longer hurting. So thank you for caring.
As for the housepony, Ozzy, he's hanging in there, but every day his breathing is more labored and you can tell he's not himself. On a side note, if anyone remembers my pup, Darlington, she passed almost a year ago. Her twin, Lulu, owned by a dear friend, passed away on Sept. 26th. It's been tough.
The kid runs again this week for cross country. If you've noticed cross country runners, runners or cross country parents in my books, that's why. Life is imitating art. :-) I love my runner and I'm happy what he's doing is coming into my writing.
Now for some fun stuff because I need fun stuff. I love October because I can decorate with black cats and pumpkins. I love the spookiness. :-)
Check out the sidebar for the new releases. I'll post upcoming releases below. Also, since you're a newsletter subscriber, you get the only access to a free serial story. Yes! You! You're special. You're the ones who get the story. Once it's complete, I'll put it on the various etailers, but for now, you're the ones who get first access. Very cool! Check out part two of Single in Space!
Thanks for reading and being fabulous. I love each and every one of you. Thanks for your support.
~
Now on to writing news and upcoming projects!
* The latest from the Sanctuary Series, RESCUING THE SHIFTER, it features a black cat shifter and the human who loves him. I'm waiting on edits, so stay tuned.
* The next story in the Jordan Brothers series, HER SEXY RESCUER, released this month. Look for the cover art below!!
* My novella, SOFT STEEL, the next in the Celestial Mates series with Evernight Publishing has been contracted. Edits are done and I can't wait to see the cover art!
~
Do you like Faeries? Vampires? Then check out my Wendi Zwaduk novella, Running with the Wicked. I just turned in book 2, Resisting the Wicked. Fingers crossed for good news.

Find what you need at the Refuge. A place to stay, a warm body…love?
* Oh! Remember the Cedarwood series? Have you read some of them? There are more coming. I've got stories contracted through December 2020! Stay tuned for more Cedarwood Pride. <3
I've got plenty more on the way along with some awesome surprises. Keep checking out my work and thank you!
~ ~ ~ ~ ~ ~ ~ ~ ~ ~ ~ ~ ~ ~ ~
Now here's a cool thing you can take part in!
Are you part of the Megan Slayer/Wendi Zwaduk Happy Ducks reader group?

Just ask to join and you're done. Super secret snippets, contests, news before anyone else knows and more!!
Have you LIKED Megan Slayer and Wendi Zwaduk? No? Then jump onto facebook and like our page!
COVER REVEALS!!
Here's the brand new cover for THE REAL ME!!
Must Love Dogs, book 3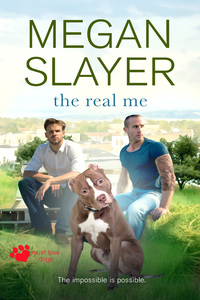 ~~~~~~~~~
FREE READ!
I don't know about you, but I love exclusive content. Since you're a subscriber, you get first look at this short story serial,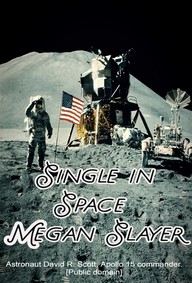 Check it out!
Part 3
©
Megan Slayer, 2019, Al Rights Reserved – Do Not Copy, Distribute or Share Without Express Written Permission
Luna fixed her gaze on Charlie's and held her breath. He needed to trust her. If he did, he'd know she had this under control. If nothing else, she could handle this situation. Good thing she knew the producers, assistants and a few of the guys rigging the cameras. She rested her hands on her hips. "That's what I want. My astronaut back."
"She's your girlfriend?" the announcer asked. "Since when?"
"Three years." She narrowed her eyes as she answered for Charlie. "Said he'd marry me."
Charlie's eyes widened, but he said nothing.
Did he remember how many times he'd proposed? She'd said no each time, but that hadn't prevented him from trying. She crossed the space to him and wrapped her hands around his wrist. "And I plan on marrying him. Before the launch." What was she saying?
"Marry me?" Charlie tensed beside her. Did he want to touch her? To show more affection? Christ, she wanted all the affection he could give.
"Yes. This was all a mix-up. I dared him to go on this show. I said, this will be great publicity. Everyone should catch the liftoff and the mission. We're going to do great things during this mission." She notched her chin in the air. "It looks like he won the bet. Silly girls. There are other astronauts and other shows for you to find dates. I'm sure you'll be luckier there."
"No, they won't," Lisa snapped. "This was all a set-up."
"Duh." Luna grasped Charlie's hand. "We did it."
"We did." The muscle in his jaw worked overtime and he tensed.
"We'll be back after a short commercial break." The announcer signaled to the crew to cut to break. When the little red light went off, the announcer glared at Luna. "What the hell? No one told me about this. Were you doing a publicity stunt? This show is the publicity stunt. You breached the contract and you should be kicked off the lot."
"I haven't taken the money." Charlie shrugged. "Or the car, but I accept responsibility for the breach."
Renee, the producer, strode up to Luna. "Nice one." She lowered her voice. "How about this…You're trending—I guess people are tuned in to the train wreck. Why not turn this into something positive and we create a reality show around you two living your lives up to the mission and how you handle things during the mission, Lu? Keep the money. Keep the car. Consider it compensation for the clusterfuck today. What do you think?"
A reality show wasn't her idea of fun because thy weren't really a couple. They had boatloads of problems, most of all they'd have cameras following them when and if they had arguments. Did she want that kind of dirty laundry on display? "Well..." She needed to speak to Charlie and think this through. Things could get awkward. She still cared about him, but their old problems were still there.
"Lu? Renee tipped her head. "What do you think?"
Charlie draped his arm around Luna's shoulders. "Yes."
She tensed. Yes? What the hell? She stared at him. Part of her wanted to argue. Jesus. They had problems and didn't need to play them out in public. What was he thinking?
"We'd love to." Charlie kissed Luna's temple. "Give us a day to prep and for you to get those clearances, but by all means, let's film."
"Luna? This will be great for the space team," Renee grinned. "I'm getting word from the heads as we speak. Interest is way up. Yes? You both need to sign off for this to work, but I think we've got the winner we needed."
"Draw it up. We'll sign." Charlie squeezed her shoulders. "Luna?"
She hated being cornered. She wanted to kick him, but what good would that do? Besides, she'd probably end up on television doing it. Not good. She'd saved him, but that didn't mean she loved him. She glanced over at the women in the evening gowns. None of them were Charlie's style. Too prissy. Lisa and her over-the-top glare was a tad much. She knew Lisa and could only imagine why she'd done the show. To get Charlie back for being accepted while she'd washed out? Lisa had had a thing for Charlie when they were in flight school and she hated when he'd started dating Luna over her. Was this retaliation?
"Luna?" Renee snapped her fingers. "Hey. Honey?"
"We'll do it." Luna focused on her friend. "It'll be fun." Nothing anyone ever said would be fun, in those terms, ended up being fun, but she had to put on a brave face. The space program needed attention. She'd help make the flight successful and keep Charlie happy. Maybe even give them a chance to make things work again. What did she have to lose?
"Then I'll get the specs worked out." Renee snapped her fingers again. "Show clips from the previous flights, Charlie's interview tape and a crawler. I'll tell you what to say." She left Charlie and Luna alone.
Charlie directed Luna from the set to the dressing room. He shut the door and leaned against it. "Why did you do that?"
"Me? I should ask you that." She folded her arms. "You signed us up for a show neither of us wanted to do. Now we're stuck."
"You could've said no," Charlie said. "You could've let the charade out there happen."
"You didn't want it to happen. You were miserable." She stood firm. "You were going to quit."
"Then don't put this all on me." She knew they'd argue. Now they'd be arguing on national television. Damn it.
She barely contained her irritation. He knew how to get under her skin. He made her crazy. "What?"
"Why did you save my ass?" He sank onto the makeup chair. "I appreciate it. I was miserable. I'm not good at dating or whatever that was out there. You saved me, but I can't figure out why."
Some of her fury evaporated. She sighed. If he wanted the truth, she should give it to him. "Are you sure you want to know?"