Orlando
Renaissance
Airport Hotel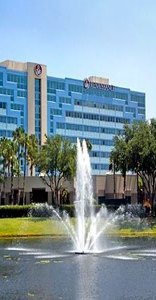 If registered by September 15th.
JOIN US FOR OUR NETWORKING RECEPTION
 hors d-oeuvres, a cash bar,great conversations and networking opportunities with other schools
The Coalition of McKay Scholarship Schools provides unique programs that know "No Limits to Learning" as we respond to our students by innovating and finding out what they need in order to learn.    
Join us in Orlando October 10 to learn and share the innovations and programs that make a difference for our students.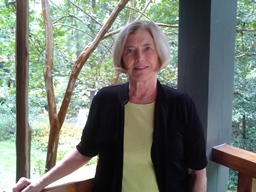 Keynote Speaker:  Sandie Barrie-Blackley
Reading and the Brain: 
 Neuroscience and Education
  In the last decade neuroscience has provided important insights about how humans learn and how educators can best adjust teaching to reach all learners.  The Coalition is excited to introduce Sandie Barrie-Blackley, MA/CCC as our keynote speaker who will address some of the exciting information that this research has uncovered and how it relates to teaching our students. 
   Neuroscience has shown how skilled reading and writing, the hallmarks of education, utilize brain circuits that evolved for spoken language (Dehaene & Cohen, 2007; Dehaene, 2009).  But unlike spoken language, reading and writing are challenging skills that must be explicitly taught and learned. Ms. Barrie-Blackley will show how the convergence of neuroscience and education holds exciting promises for tomorrow's students. 
Don't Miss These Other
Exciting Conference Sessions:
Special Education Innovations:
Testing, Testing! Why should you test your students, with which test and when? - Dr. Terry Mattingly
Vocational Rehabilitation Services for Young Adults in Florida – Kirk Hall

Multi-sensory Math for Students with Special Needs

- Dr. Mary Hall and Dan Sinclair
Florida Virtual School Options for Private School Programs – Dr. Polly Haldeman
Neurofeedback and Learning – Adrian Quevedo
Social Skills Programs for Private Schools – Carol Miller
Understanding Guardianships and Special Needs Trusts – The Orlando Law Group
Teletherapy:  Effective and Engaging Intervention for Children with Reading and Writing Disorders – Sandie Barrie-Blackley and Dr. Asha Jaleel
Legislative News:
Challenges on the horizon

Developing champions of legislators