Dear Friend of PST,
Give yourself a boost. Get in touch with your own Narrative. Amplify your heart voice. There are only a few more chances to experience one of our workshops. Here's what we've got coming up:
Crash Course in Storytelling March 3rd or May 11th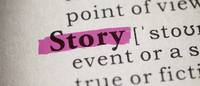 If you've been thinking about taking one of our workshops, now is the time to act. There is space in our Crash Course in Storytelling that happens on Sunday, March 3rd and also on Sunday, May 11th, both
from 10:30 am to 1 pm
. That's it for the season! In less than 3 hours, you'll get to try out this amazing storytelling art form and see if it's for you. $60 Click here to register for March 3rd and Click here to register for May 11th.
Storytelling Bootcamp on May 19th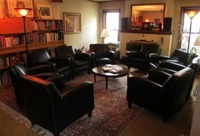 In Portland Story Theater's Storytelling Bootcamp, a one-day (7.5 hour) intensive, you'll create new story material, learn about narrative structure, intentional storytelling techniques™, and have a chance to share a short story. No performance. This Storytelling Bootcamp session takes place on Sunday, May 19 from 10:30 am-6 pm in NE Portland at the Home Studio of Portland Story Theater. Lunch provided. $150 Click here to register.
Art of Personal Narrative

Make a real investment in yourself and take Portland Story Theater's renowned storytelling workshop, the Art of Personal Narrative.

The only remaining opportunity starts on Wednesdays, April 10th and includes 7 sessions over 5+ weeks, culminating in an Urban Tellers® show on Friday, May 3rd.

The group is limited to 6 participants and will meet on Wednesdays in the evenings 7-10:30 PM. The dates are: 4/10, 4/17, 4/24, 5/1, 5/8,
plus there's an individual session (date TBA)
and the
Urban Tellers® show on
Friday 5/3.

If you feel a strong pull to be a part of this experience -- if you know in your bones that this is for you -- call us at 503-284-2226 to begin the registration process. We'd love to hear from you!
People who have taken our storytelling workshops tell us:
"The work is empowering..."

"It felt like I was making a difference by being a part of this."

"It helped me discover the story that is really alive for me."
May The Narrative Be With You!®