We are approaching Winter! The exact moment of the Winter Solstice is Friday, December 21 at 5:23 pm, EST. 
The time of the winter solstice is a great time to meditate, as we shift into a new relationship with the sun and the earth.
Join us for Yoga class on December 20,to help you prepare for that meditative space!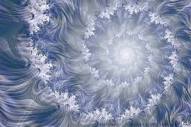 Location: 305 Glenwood Drive, Chapel Hill, NC

Fee: $15 drop in or $10 per class when purchasing a 5 class pass.

 

Class topics for December:

 

Dec. 6:

 "Time for Celebration"

Yoga set: Active Bliss, Ultimate Peace

Meditation for Active bliss and Ultimate Peace

 

December 13:

 "Your True State"

Yoga for Detoxification and Vitality

Meditation for Detoxification and Vitality

 

December 20:

 "Honoring Your Heart Connections"

Yoga for Creating Intimate Bonds

Meditation for Creating Intimate Bonds

 

December 27:

 "Working with Animal Messages"

Practice animal yoga postures while you listen to poetry by Shakti Parwha Kaur!

Monkey Meditation

concluding class with an animal Medicine card

 

 

 

 Workshop Series that Accompanies Teacher Training continues with:

 

Sound and Mantra Workshop with Sat Purkh Kaur

Sunday, Dec. 2: 8 am - 3 pm

Fee is $90 and includes catered raw vegan lunch!

Learn about the science of mantra, explore your own voice and have fun making beautiful music in a group!

To pre-register by Nov. 29, contact HarDarshan: 919-257-7814 or hardarshan@matashaktiashram.org

 

"Journey Through the Chakras"

January 12, Saturday, 10 am - 1 pm

This class will give you an experience of your energy centers, using sound, movement, color, and more!

"Awakening to Your Ten Bodies"

January 13, Sunday, 8 am - 12 pm

You know you have one body, come learn about the other nine!

We'll do yoga to awaken you to your ten bodies, explore these concepts, and delve into your personal numerology!

Sign up for both workshops and save - $80 for both.

To pre-register by January 9, contact HarDarshan: 919-257-7814 or hardarshan@matashaktiashram.org




 

 Sacred Feminine Workshop!

Fee: $75, includes art supplies, tea, and snacks.

save your space by Dec. 5 by contacting HarDarshan: hardarshan@matashaktiashram.org

 

 

Kundalini Yoga Teacher Training, Level One          

                   

 

 

Level One Kundalini Yoga teacher training takes place each year in Chapel Hill and is held one weekend per month from September - June. Our current course is under way, but it's not too early to apply for September 2019!

Contact me for more info:

hardarshan@matashaktiashram.org

 

 Level 2 Training

rescheduled for April/May!

If you are certified Level One, this is your opportunity to dive deeper into your practice and understanding of the sacred science of Kundalini Yoga. This module, one of 5 needed to become a 500 hour level instructor, is my favorite!

new dates are: April 27, 28, 29 and May 3, 4, 5.

It's not too early to claim your space in this life changing course - it's already filling up!

Pre-registration fee is $900 by Feb. 1,

$995 by March 1, and $1100 by April 1.

This fee includes a comprehensive manual, a set of 4 DVDs of Yogi Bhajan's lectures and meditations, lunches, and snacks.

 

 

this month's wisdom quote

 

 

 

this month's recipe for health and happiness!




Cilantro Matcha Cashew Spread

 

*1 cup cashews, soaked overnight, rinsed, and drained

1 1/2 TB matcha green tea powder

 

Blend all ingredients in a food processor, scraping down the sides often. Great on toast with cucumber slices and sun dried tomatoes!

 

   

For psychotherapy services: 

www.sacredlistener.com

(Next HSP class will be held on December 12)

 

Service Opportunity

Mata Shakti Ashram welcomes your support! How can you help?

Time and Talent: help with yard and garden maintenance, upkeep of classroom and workshop/training spaces, vegetarian raw food prep, help with social media and technology. Talk to your friends and personal community about Mata Shakti Ashram, for we are truly "grass roots"!

Finance/Funds: Donations of money to assist Mata Shakti Ashram pay the overhead cost for the current space, pay guest teachers, and provide some scholarships to those in need. Let us know how much you are willing to pledge monthly or yearly over the next year to 5 years, as we prepare the non-profit status. Every donation will receive a class pass to share with a friend to acquaint them with the ashram.

Thanks to Kevin Millar, Lisa Brown, Sahej Anand Kaur, Jennifer Pittman, Lindy Hoeft, Joni Liebel, Michelle Hill, Sat Inder Kaur and Karta Purkh Singh of Kansas City's Param Tirath Ashram, Elke Dickerson, Ranpreet Kaur, Shirin Negmodjanova, Connie Boston, Mary Radulescu, Barbara Lynn Freed, Updesh Kaur, Florence, Wasalisa Davison, Harbhajan Khalsa and Ashley Jackson, who have already given their support!

Sacred Listener, Transpersonal Counseling and Kundalini Yoga, Chapel Hill, NC