| | | |
| --- | --- | --- |
| |   |    Share with friends:   |

Only 2 weeks remain until November 1, the date you can benefit from the Early Bird discount for participation in the International Exhibition & Conference Save the Planet (Waste Management & Recycling). 
Focused on South-Eastern Europe, Save the Planet 2019 will accentuate: 
• Plastics recycling • How to utilize waste and turn it into valuable resources? • Demolition and Construction Waste Management
How we can assist you for a successful participation: 
• Possibility of finding distributors in South-East Europe
• Interviews with exhibitors will reach thousands of potential clients via social networks
• News about your company's products and activities in e-newsletters, sent in Bulgaria and the neighboring countries
Would you like to receive more information about the event? Please, complete 
the Enquiry Form
In this edition of our E-newsletter, we would like to introduce two of our event's partners and in the next one you will read more about some of our exhibitors. 
The 
E-newsletters
will keep you updated about the SEE exhibition and the conference.
Organizer: Via Expo Ltd., 
Contact person
:

Maya Kristeva, office@viaexpo.com, Tel.: +359/32512900
Find us on social networks:  
 

 

Resource management is a global challenge. Water, soil and air often are polluted as a result of improper waste disposal. Without an advanced waste management and recycling industry in place, economic growth exacerbates these problems. At the same time, secondary raw materials, which could be recovered by proper recycling, are being wasted.The German waste and recycling sector has set itself high national standards for more than 20 years.

 

Companies have invested heavily in research and development to provide solutions to numerous problems, and have gathered extensive experience along the way. This is why Germany's medium-sized enterprises, in particular, have become specialists in their fields of activity and are ideally prepared to solve relevant problems. 

For more info click here

 
 

 

EU-Recycling is a German-speaking magazine which is comprised of reports, announcements, reportages and trend analyses regarding topics from the recycling industry, waste management and circular economy. Hence, it focuses on editorial issues from the disposal industry and presents new recycling processes and machinery. Furthermore, every issue introduces new recycling plants, observes environmental technology at home and abroad and focuses on various topics such as waste management, end-of-life vehicles, shredding technology, scrap metal and numerous special themes all over Europe.

The target group of EU-Recycling is made up of active decision makers in companies, government agencies and municipalities as well as consultants. More info at

 

www.eu-recycling.com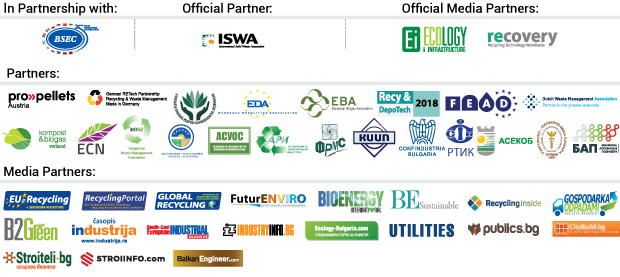 Due to the new regulations (GDPR) you can read more about our policy for personal data security here. If you don't want to receive any more information from us, please unsubscribe with the link on the upper right corner or reply to this email with "unsubscribe".