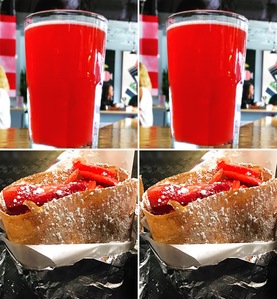 Grab a loved one and come share
TWO Cardinal Kiss ciders and
TWO full-sized strawberry crepes*
(or any sweet crepe) for only $15!
*Strawberries permitting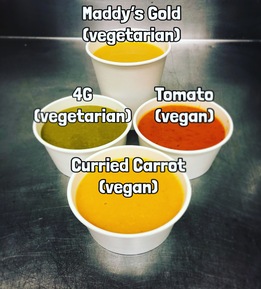 Soup's on in THREE sizes! Now you can get our velvety, house-made, drinkable soups in a large or small cup, or by the quart to go!
Sweet new CP caps
Get your head in one!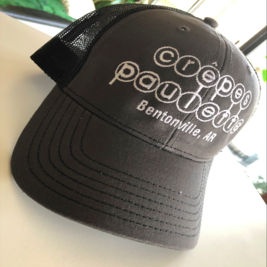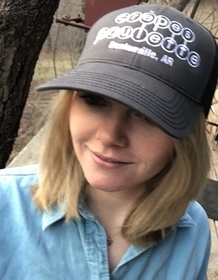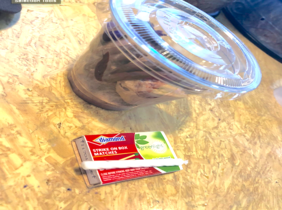 We've got a free Nutella mousse sundae with you name (and a candle) on it!
Don't forget to let us know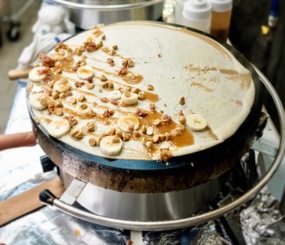 Stay up-to-date on all the most timely crepe news!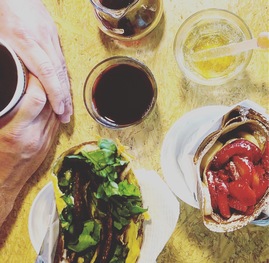 FOOD TRUCK:
Closed for the season
Please stay tuned to social media channels for exceptional opening hours and the return to seasonal hours.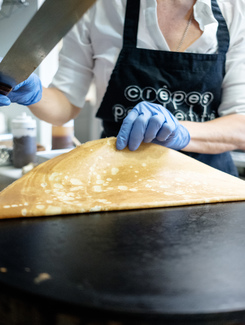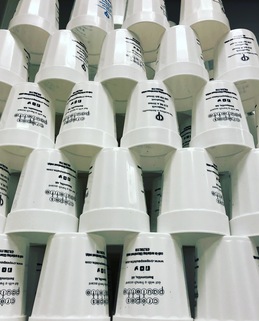 This month, if you'd like to take home one of our handy signature tumblers, we hope you'll throw a buck (or five) in the bucket by the door.
100% of the money collected goes to this month's designated charity:
who will host their annual
Check out a quick shot of our food truck (Madame Poupon) in the family-friendly movie, F.R.E.D.I., now available on Netflix!