IN THIS ISSUE:
House District #71 without Representation
RINO Double Feature!
Oh Representative Mulready? Where Are Ya Hiding These Days?
---

---
Sponsors this week:
The Carpenter Shop
358 North Rockwell
OKC, Ok
405-942-2644
The Carpenter Shop is a full line cabinet and countertop shop that travels all over the state building dream kitchens for discerning customers
R A Graphix
(405) 703-3599
214 Ne 12th St, #C, Moore, OK 73160

R.A. Graphixis a full line printer and sign shop capable of screen printing, vinyl signs, banners, offset printing, and all of your printing needs. Randy and his family have supported the conservative movment for many years

This guy is a Noble Oklahoma based company that has great prices on electronics of all types and inexpensive toner and ink for your printer.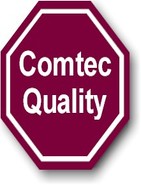 Comtec provides residential and commercial security systems in Oklahoma.
There is only one thing you really need to know about Comtec's quality and pricing, they do not require a contract for their services.
Customers are free to walk away if their service isn't top quality.
Rodent ResistantChicken Feeders!
$50 + Shipping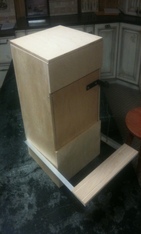 Advertise Your Business, Event, Or Service Here!
$25.00 per week, tens of thousands of Oklahoman
impressions every newsletter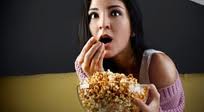 Oh the joys of Oklahoma Republican politician's conservative values. People like to say that an Oklahoma Democrat would be a Republican in most other states. More like ¾ of our Republican politicians used to be Democrats before they started calling themselves Republicans. It wasn't that long ago that the Capitol was in the hands of the Democrats and exactly what did you think happened to all those politicians? Did they choke at the trough and die? Nope, they just switched parties but not their values.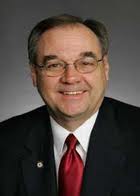 An excellent example is Representative Steve Martin of House District 10 up around Bartlesville. Representative Martin was a founding member of the Short Bus Republican Caucus, so named after he and others attacked the Tea Party during a House Republican Caucus meeting. But Martin was on our radar long before the 2011 session. In 2010 Representative Martin voted for HB 2407 tax increase and HB 2359 which increased the collection of the use tax and increased other taxes. Representative Martin also voted for HB 2437, the health care tax that was found to be unconstitutional by the Oklahoma Supreme court.
In 2011 Representative Martin continued his misrepresentation of House District 10 constituents by voting for the infamous HB 1397, the transvestite birth certificate change bill, making Representative Martin one of the dozen Transvestite Republican Caucus members.
Always an overachiever, Representative Martin managed to become one of the Dirty Dozen, a list of Oklahoma legislators that the Patrick Henry PAC found to be the worst of the worst liberal Republicans.
Here is Steve Martin's House District. Contact any friends and family you might have near the area and tell them to start looking for a real conservative.

Transvestite Republican In The House!
Another fine example of liberal Republican politicians is Representative Earl Sears from the Bartlesville area.
Representative Sears also voted for HB 2437, the health care tax that was found to be unconstitutional by the Oklahoma Supreme court and for the infamous HB 1397, the transvestite birth certificate change bill, making Representative Sears another of the dozen Transvestite Republican Caucus members. Representative Sears also supported the HB 2407 tax increase and HB 2359 use tax collection increase in 2010, for a total of over one third of a billion dollars in new taxes on Oklahoma residents.
Representative Sears has a nickname at the Capitol, "What does the A in A & B mean Sears". After being given the Chairmanship position of the Appropriations and Budget Committee, Sears' first question when he called the first meeting to order was "What does the A in A & B stand for?"
Representative Sears also supported Jeff Hickman, the RINO candidate in the Speaker Designate race, the one that ended badly for the liberal Republicans. Representative Martin on the other hand was a bit cleverer; he turned on House leadership and supported TW Shannon in the Speaker Designate race.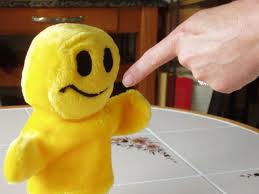 And if that wasn't enough, both Martin and Representative Sears voted all three times for cramming Obama Care down our throats with their votes for the Obama Care/Fallin Care Health Insurance Exchanges in 2011. And if it wasn't for the freshmen legislators turning on House leadership in April of 2011, they would have succeeded in enabling Obama Care.
Think about that for a second, the state overwhelmingly rejects Obama Care in the 2010 General Election State Question, the Tea Party forces Mary Fallin to return the $53,000,000.00 in Federal funds for the Obama Care/Fallin Care Health Insurance Exchanges, and these bozos want to vote three more times to force it down our throats?
Both Representative Sears and Representative Martin are liberal/progressive Republicans held in thrall by the State Chamber of Commerce campaign donations.
Conservatives in their House Districts should be looking for conservative candidates willing to challenge both of these liberals in the 2012 primary.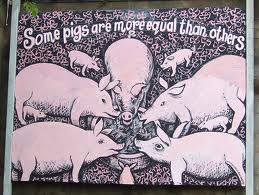 House District #71 is
Without Representation
I guess some of us are more equal than others in the eyes of Mary Fallin and former Representative Dan Sullivan. I say former for a reason. Although Sullivan is still drawing a fat state paycheck for his Representative position, compounded by the extra money for being Floor Leader, Sullivan has pretty much abandoned his post while doing work for the GRDA.
Sullivan was spotted at the PR event for the Bass Masters tournament, sitting on stage representing the GRDA. Look for the Bass Masters Tournament video labeled "Green Country hooks Huge event that will bring millions to the local economy". You might have to go back a few pages in the video queue by the time this newsletter is published. Around 1:37 into the video there on the stage sits red headed Dan Sullivan, straddle legged, with his pants riding up, looking like a complete dork.
There are several rumors floating about saying exactly when Sullivan is finally getting his snout out of the state trough and starts to empty the GRDA's customers pockets. Some say that Sullivan is planning on resigning on December 1st when he bellies up to the GRDA trough; others say he is still hurting for money and is going to try to hang onto his state paycheck right up till Feb 1st.
The problem is that once the miscreant leaves the House, Governor Fallin has to call a special election within 30 days. Let's assume that Sullivan has a shred of decency, doesn't partake of the GRDA trough while still rooting in the state trough, and then resigns his House seat on December 1st. That gives Fallin till Jan 1st to call the special election for his district, giving only four weeks to conduct an election. I'm not so sure that it can be done that quickly, but if so it will have to be a winner take all race with no run off and no separate Democrat or Republican primary.
The decent thing for Sullivan to do (yeah, I know, it would be the last thing to cross his mind) would be to resign now and allow an extra two or three weeks campaign time for the empty House seat. One would think that House leadership and the Governor's office would be clamoring for Sullivan to resign, or at least they would if they gave a rat's hinny about the people in House District 71.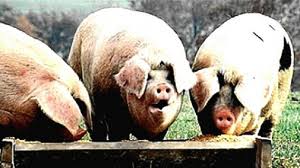 But more likely scenario is that the RINOs already had a handpicked candidate picked out long before Sullivan accepted the GRDA position. No doubt they are already quietly raising money, getting a jump on other prospective candidates, and want Fallin to keep the election in limbo till right up till the last minute. One such candidate that rumors say is preparing to run for the House seat is Shaun Saunders. Sanders is married to one of John Tidwell's relatives, Tidwell being U.S. Congressman John Sullivan's communication director.
If Fallin can drag her feet long enough, Shaun Sanders will be shoved down the throat of the constituents of House District 71, and there is little anyone can do about it. On the other hand, should Fallin and House leadership conspire to pull this little dirty deed, perhaps the good constituents of House District 71 might just reject their handpicked candidate.
If you know anyone that lives in House District 71, please contact them and begin searching for a decent conservative candidate for this seat. Don't worry about baggage, half of the Representatives and half of the Senators have plenty as did Mary Fallin when she ran for Governor. Don't think that the person isn't smart enough or experienced enough, at this point an honest laborer or waitress would do better than one third of the jokers at the Capitol.
It would be a good idea for Oklahoma citizens to contact Governor's Fallin's office and request that the date be set for the special election for the vacated position by Sullivan. That would guarantee the House District would not go without representation any longer than necessary and a successor is elected before the Legislative session is scheduled to begin in February of 2012 ensuring the District representation. I know that Sullivan would be on board with this; after all, he made such a big fuss about unemployed people drawing unemployment benefits while working side jobs. In this news story Sullivan said:
"Make folks aware that if you don't report that you are now reemployed and you continue to accept unemployment benefits and the pay from the new job that's just not the way we do business in Oklahoma."
So no doubt Sullivan is going to be eager to drop his House paycheck now that GRDA is taking up so much of his time. Or perhaps someone is going to have to ask the Attorney General office like Sullivan recommended be done with those drawing state benefits while working another job…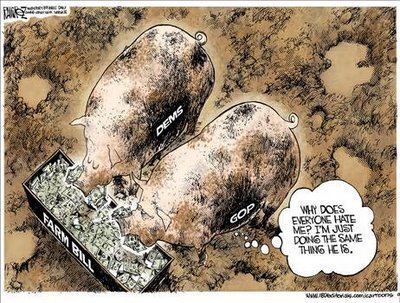 Here are the contact info for the Governor's Office, along with House Speaker, the Oklahoma Republican Party and Oklahoma Democrat party. Please call them to request that Sullivan be forced to resign and that the Governor set the Special Election before December 1st.
Tulsa area office: (918) 581-2801
House Speaker Kris Steele:
Oklahoma Republican Party:
Matt Pinnell - Chairman and Executive Director
(405) 528-3501 | matt@okgop.com
(405) 427-3366 | (800) 547-5600
Oh Representative Mulready?
Where Are Ya Hiding These Days?
Saturday I met some of the activists from the Sequoyah County Sooner Tea Party up in Tulsa so we could go pay Representative Mulready a nice visit. You know, sit down and have a nice chat, talk about the weather and family... maybe share transvestite stories?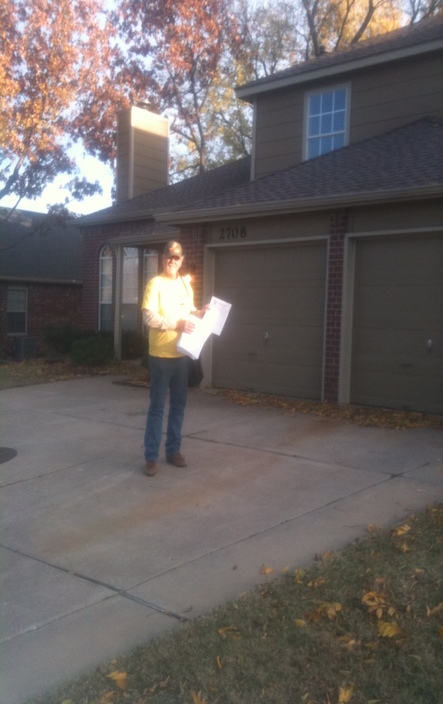 Alright, alright... You know us better than that. We went to Tulsa to have a chat with his voters in House District 68. But really, we did try to drop by Mulready's house but no one was home! But we left a nice flyer for Mulready and plenty more with his neighbors just in case his got lost. There was a for sale sign in the yard but we really didn't think anything of it at the time.
Later on in the day a friend of the Mulready family approached one of our people asking where Mulready was living. They had a strange story to tell. It seems that a friend of one of Mulready's young children had seen the family at the school bus stop but Representative Mulready's wife allegedly refused to allow her child to speak with the little friend! The mother of the child was telling the story, said that it was a really weird situation at the bus stop with her child being snubbed like that. She expressed concerns over the whereabouts of the Mulready family but there wasn't anything we could tell her.
One possibility is that Mulready has moved into a nicer area in his new House District that takes effect in 2012, ditching the old friends for some new ones. Another possibility is that Mulready has moved out of his district, in violation of the rules, and his wife has been told to keep the kids from spilling the beans! Or there is family problems cropping up? Maybe us making fun of Mulready being a closet transvestite... Nah. Couldn't be.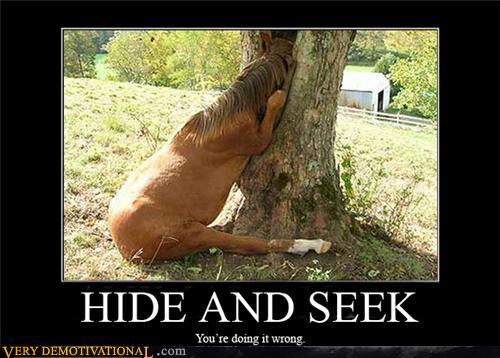 Whatever the situation, Representative Mulready needs to let his constituents know if he is running out on them if that is the case. That can be a problem with carpet bagger politicians, they move in amongst the "great unwashed" (in their view) and quickly tire of the area. Being that Mulready did lobbyist work for his employers for quite a while, it is the same old sad story, lobbyist gets elected, lobbyist gets pressure to fulfill campaign promises of doing special favors for those that brung him to the dance, lobbyist buckles under the pressure and moves to San Fransisco to begin his new career in femal impersonator burlesque.
And the Rest of the Story
Long drive back that night from Tulsa, near midnight when I got home so I was looking forward to some sleep. But it wasn't to be, front door smashed in, all the lights on in the house, most of the rooms had been ransacked. Dang, this is getting old, second time since May that I've been burglarized in one place or the other. Looks like a regular old burglarly this time though, guns and electronics missing, a few tools that I was using on a home improvement project.
I got to thinking Sunday as I was replacing the door jamb how politics is a lot like our front doors here in America. See a regular door jamb has the strike plates that hold the bolts really close to the edge of the jamb, only around 7/8 of an inch or so. A good kick and the pine jambs shatters. Seems a pretty stupid way to design a door using pine and not making it closer to the center of the jamb so it could withstand some force.
But maybe the idea is that jambs are cheaper than doors, that if something is going to break, better lose a cheap 1 x 6 pine board rather than splitting an expensive metal clad door. Still that leaves a person feeling less than safe once you realize just how little stands in the way of someone wanting to break into your home. It would seem our homes are designed for a polite and honest society, we just aren't ready most of the time when someone wants to kick in our door and take our stuff.
Perhaps politics is a lot like the weak design of our doors, our safety might rely more on the actions of the least honest of our citizens than on the structure of our government itself. We are then given a choice whether we wish to build a fortress to hide behind, imprisoning ourselves in the process, or do we make sure that bad behaviour is punished in an efficient and swift manner in order to be able to keep our possesions? Maybe these bad politicians are just like a flimsy door jamb, the system isn't designed to keep them from running for office, but one good kick will take them down so that the government itself isn't damaged when their true colors are revealed.
On the other hand, a nice steel plate inset into the jamb solves a lot of problems. That allows long screws to imbed into the 2 x 4 stud and trimmer buried in the wall, transfering the force of a kick into a much stronger area. But will the door then fail, costing us more in the end? I think the answer is in slowing down the thief, making it much harder to gain entry, increasing his chance of being caught.
I suppose in politics we are better served to follow the advice of Thomas Jefferson"
" In questions of power, let no more be heard of confidence in man, but bind him down from mischief by the chains of the Constitution."
Don't forget the Wednesday night work parties starting at 4 pm. Get involved, help us hammer the bad politicians until they become good politicians. This Wednesday we are going back to work Representative Jason Nelson's House district.
Call 405-412-6233 for more info.
Remember to strip the unsubscribe link before forwarding this newsletter to prevent someone from taking you off our list!
Money is always needed for printing costs, postage, sign materials, and robo call costs. We are tightfisted, we will spend your hard earned money wisely and frugally as we do our very best to clean up Oklahoma politicians so we can begin to clean up our country.
To donate, send checks to Sooner Tea Party, 358 North Rockwell Ave, OKC, OK 73127
Or visit
soonerteaparty.org
and use our PayPal link to donate using a credit card, a debit card, or a bank transfer

.