INFINITY KEEPS ON GOING…
…TRADE REACTION TO LATEST MARVEL
PADDINGTON 2 HITS MILLION MARK…
…AND GUERNSEY GETS A SLICE OF THE PIE
THUNDERBIRD'S HATCHET JOB
GALAXY GETS VHS TREATMENT
STUDIOCANAL DRAWS FIRST BLOOD…
LIONSGATE ON THE CATWALK FOR Q4…
…WITH CARTEL SALES GROWING
QUOTE OF THE WEEK
AT THE MOVIES
TRAILERS OF THE WEEK
---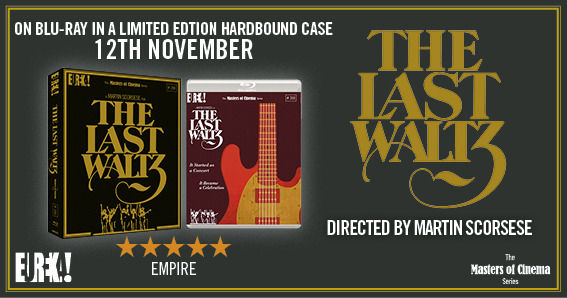 ---
If you can't read this newsletter or see the ads, please click here
It Was A Good Week For… Avengers, off to a flying start and one of the year's biggest …
It Was A Bad Week For… The summer's gone and everyone's getting even busier…
The Avengers are back, and this week was the gang and their most ambitious epic superhero tale so far, Infinity War Part 1, arrive in stores, invading shelves and making the competition disappear much the same way half the planet dissolves in the hugely successful feature. Aided by the usual Disney marketing clout, the film, available on multiple SKUs following its exclusive digital window, it made an impressive showing, with the Official Charts Company tipping it to give another Disney-owned franchise, Star Wars, in the shape of The Last Jedi, a good run for its money as the fastest selling title of 2018. That title shifted something like 582,000 units in its first week on sale, while this week's Infinity War had passed the 300,000 mark in its first three days on sale. The Official Charts Company's midweek bulletin said it had sold 306,000 copies by the end of play on Wednesday and it was outselling the rest of the top 40 three times over. All three Avengers films collected in one triple pack was also a strong seller, making its debut at number six in the midweeks.
Comment on the film's impressive showing came from Sainsbury's, which performed strongly with the title thanks to an exclusive gift offering. The retailer's Danny Gardner said: "It was a fantastic week for Sainsbury's off the back of the Avengers Infinity War release, we teamed up with both Lego and Disney to deliver an outstanding customer offer: a free Lego Groot key chain with any purchase of Infinity War. This is a real point of difference as the teen Groot key chain isn't available to buy in another other UK retailer. Offering our customers real added value on home entertainment continues to an important part of the Sainsbury's strategy going forward."
Sticking with Sainsbury's, and the supermarket giant continues to assimilate Argos into its stores and is working on bringing the two brands together. The latest initiative sees Sainsbury's bringing its home entertainment expertise to Argos, offering a range of DVD and Blu-ray product, including 4K Ultra HD, on its hugely popular website (you can see it here). Consumers can then pick up in stores and it flies the flag for physical with Argos. Commenting on the new offering, the retailer's Andrew Dean said: "We're delighted to be able to launch a range of DVD, Blu-ray and 4K product to our customers in Argos. Argos.co.uk is the third most visited website in the UK after Amazon and e-Bay so this opportunity could really help give a boost to the home entertainment market. We have a small range at the moment but are looking forward to extending that through the coming months."
---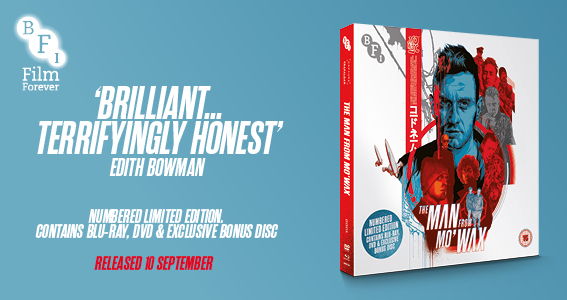 ---
Milestone corner and the joy that is Paddington 2, that oh so delightful British film that won so many hearts, has notched up another landmark. For the film has now passed the magic 1 million mark in sales terms, making it the third biggest of the year. Expect more sales to come in Q4 too, as Studiocanal will be pushing the film again as the ideal gift or stocking filler come Christmas. Commenting on the bear's latest achievement, the company's Olivia Dean said: "We're delighted to report Paddington 2 passed sales of 1 million units at the end of August. Combining physical and digital transactions including the box set, the film is the third biggest seller of 2018. It's an exciting year for Paddington, as the brand marks the 60th anniversary of Michael Bond's first published book with lots of exciting activity including the limited edition coins released by the Royal Mint earlier this year. As we head towards Christmas, it will be great to see more families welcome the young bear into their homes."
More from Studiocanal too (and there's more further down as well) as it celebrates a strong first week for the Guernsey Literary And Potato Peel Pie Society, with the wartime tale of Channel Islands occupation adding a strong physical achievement to its digital bow. Commenting on the success, the company's Olivia Dean said: "Guernsey saw a combined digital and physical total of 49.2k which we're delighted with. The film seems to have really found our older, female target audience and press, social and search activity continues this week to capture anyone returning from their summer holidays. As we head into Q4 we're looking forward to supporting the film's Christmas gifting opportunities."
And this week's chart action below Avengers Infinity War is all very comic book friendly. As well as the triple pack at number six on the Official Charts Company's midweek listing, rivals DC, in the shape of Arrow: The Complete Sixth Season and Crisis On Earth X both making at showing at numbers eight and 10 respectively. Marvel titles riding on the back of Infinity War include Avengers: Age Of Ultron at 19, Thor Ragnarok one place lower, Spider-man Homecoming at number 25 and Avengers Assemble at 28. Even Hellboy II makes a return on the back of a Steelbook SKU, re-entering at number 38.
In fact, the only non-comic book title to enter the charts is at number 26, as the fourth instalment in the horror franchise Hatchet, subtitled Victor Crowley, makes a showing courtesy of Thunderbird Releasing. Commenting on its early showing, the company's James Flower said: "We're very pleased by the home ent performance of the splatterific Hatchet 4: Victor Crowley, which demonstrates the enduring appeal of Adam Green's franchise and audiences' appetite for quality DTV horror, hot on the heels of Frightfest weekend. Look out for more great genre titles from Thunderbird throughout Q4 and Q1, including The Hatred (from the producer of Halloween) and Dead Trigger (starring Dolph Lundgren)."
---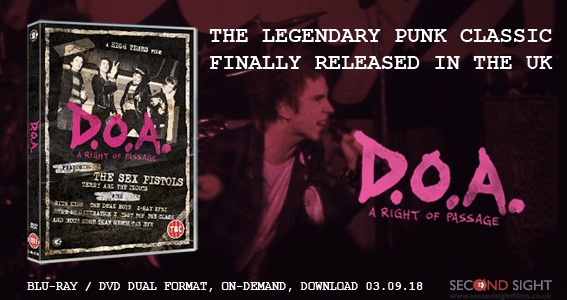 ---
Out this week at cinemas and worth keeping an eye on, as one of the biggest day and date releases thus far, playing at cinemas and via Sky Cinema, is Signature's biggest production yet, Final Score. We've been tracking it for some time, and this week has seen oodles of publicity support for the film, which was shot at West Ham's beloved Upton Park just before it was demolished. The film has earned more stars than West Ham have points this season in reviews, with its big name attraction Dave Bautista supporting the release. And Sky Cinema and partner Altitude, between them handling the theatrical bow before Signature takes over the reins for its physical release, have put the kind of marketing clout that you'd associate with Sky, which is one of the UK's biggest advertisers. It all bodes well not just for Signature's production arm, but also the distributor's DVD and Blu-ray bow in the action-friendly Boxing Day slot. Commenting on the campaign so far, Sky Cinema's Rachel Fielding said: "With the theatrical release of FINAL SCORE we set out to position the film as Dave Bautista's first big lead role, capitalising on his hugely popular appearances in Guardians and Blade Runner as well as his former life as a WWE superstar. Dave's visit to the UK allowed us to secure some fantastic publicity hits including his appearance on The Jonathan Ross Show last week, the Shortlist covershoot and extensive radio and digital coverage. In addition a nationwide media campaign, and extensive support across Sky-owned channels, has enabled us to set the film up for a strong performance over its opening weekend on both the Sky Cinema platform and hopefully in cinemas as well."
Q4 activity is ramping up across the board; this week has seen a raft of announcements and we're also presenting Q4 slates from a clutch of companies. Take Studiocanal – not only have we been talking to the company about its line-up for the final part of the year, but it has announced a major John Carpenter programme of restorations; Lionsgate's Q4 is featured below and it too is embarking on its own Carpenter reappraisal in the shape of a release for Halloween tying in with the theatrical release of the newly-updated take on Michael Myers (a character named, of cause, as legend has it, after the head of UK distributor Vestron, whose handling of Assault On Precinct 13 in the 1970s effectively helped the director make his name).
One of the biggest announcements saw Universal revealing some of its plans for marketing the forthcoming biggie Jurassic World: Fallen Kingdom. For the major has a global deal with Facebook and its Messenger that will see augmented reality bringing dinosaurs from the film to life in stores and in homes. The initiative kicks off on September 18 in the US at a mammoth 17,000 retail outlets, where consumers can activate the augmented reality in-store bringing the Jurassic displays to life. An insert featured in the release enables consumers to bring a baby version of the film's velociraptor Blue to life through the Messenger camera, with consumers able to share their dino-pix and footage with each other. The initiative will then roll out to territories including the UK, when the film is released on November 5. "Just as Jurassic World: Fallen Kingdom expertly transports viewers into an immersive world of discovery and wonder, the new AR offerings in-store and in-home serve to effectively extend that excitement and innovation to our global home entertainment release," said Hilary Hoffman, Executive Vice President, Marketing, UPHE. "We are thrilled to have a world-class partner in Facebook to help power these engaging AR experiences and are sure they will captivate and delight Jurassic fans of all ages."
Meanwhile, ahead of that, on October 1, the original series of legendary comic sci-fi series The Hitchhiker's Guide To The Galaxy gets a brand spanking new remastered version complete with new extras. The release marks the 40th anniversary of the creation of the original book by creator Douglas Adams and will be launched with a special screening at the BFI Southbank on September 22. The release is available in different SKUs, including special edition Blu-ray and DVD versions, as well as a collector's edition Blu-ray complete with VHS-style packaging and a series of artcards and booklet. BBC Studios head of content and publishing Rebecca Richmond said: "We are thrilled to be releasing the original television series on Blu-ray for the first time. As well as extensive restoration, this anniversary release has carefully curated additional content and exclusive packaging which we hope will excite fans. We are delighted that the BFI is hosting an exclusive screening on Saturday September 22, giving fans the opportunity to hear from some of the people involved in creating the series."
---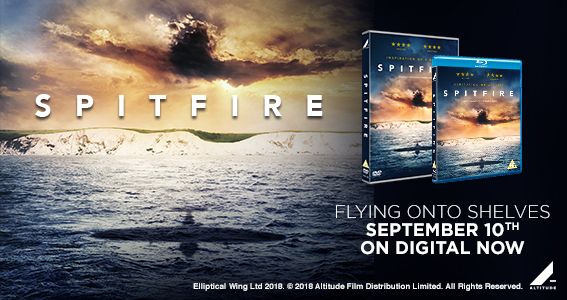 ---
We teased the impending wealth of John Carpenter activity on last week's newsletter, with mention of a restored version of his classic The Fog due to air at this year's London Film Festival. Studiocanal has now revealed its ambitious plans, with restored versions of four Carpenter classics arriving across October and November. The Fog is benefitting from not just the LFF screening, but theatrical from October 26 and special screenings on Halloween, October 31, with home entertainment on October 29; both Prince Of Darkness and They Live will get theatrical releases on October 26, with home entertainment on November 26 for the former and October 29 the latter (a Prince Of Darkness Steelbook is due on the October date too). Escape From New York will be released at cinemas on November 22, with home entertainment on November 26. A box set containing The Fog, They Live and Escape…, complete with soundtrack is also due. As well as the 4K restorations, the quartet are all benefiting from new artwork created by Matt Ferguson, with each disc, including UHD formats, including new and classic additional features. Studiocanal's Tara Hutton said: "Announced earlier this week to great fanfare and much excitement, our collection of John Carpenter films are a key pillar in our Q4 line up.Genre legend John Carpenter has been thrilling audiences for a generation and this Q4 we will be giving the richly deserved remaster treatment to four of his most loved titles – The Fog; Escape From New York; They Live; Prince Of Darkness. All classics in their own right, the films are by turns scathing social commentary, ghost story, apocalyptic horror and urban thriller and all heavily cited and influential across film, music and art of the past 30+ years. Following a theatrical run, each film will be released on fully restored on DVD, Blu-ray and special limited Collector's Editions featuring UHD, brand new content and the iconic soundtracks. All will be supported by full marketing campaign including media across press, online and social and substantial publicity and promotional campaigns."
As for Lionsgate, it is working on its own classic Carpenter horror, Halloween, this will be getting its first ever 4K UHD release, restored and unveiled at FrightFest and now getting a UK exclusive release. It's due on October 1 in plenty of time for the big day and also in plenty of time for the eagerly awaited new updated take on the film, with Jamie Lee Curtis reviving her role as Laurie Strode facing a renewed threat from Michael Myers. Commenting on the release, Lionsgate's Ben Grunbaum said: "We're very excited to release Halloween on 4K UHD for the first time on October 1st. The quality is fantastic and we're exclusively including five black and white artcards based on the original lobbycards from the 1978 release. Only available in the UK!"
---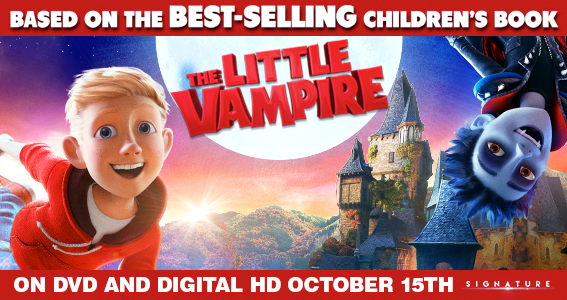 ---
Back to Studiocanal and the company's impressive slate for the final part of the year is further boosted by more restored titles, this time focusing on the Rambo series and the classic Cliffhanger. Commenting the release, the company's Kristin Ryan said: "We're very excited to bring this long overdue remastering of the original Rambo trilogy. First Blood is for many the Citizen Kane of 80s action movies, and the Rambo movies represent a pinnacle of the action movie artform. Sylvester Stallone himself has seen a career resurgence in recent years first with the Expendables series and more recently with Creed. With another Rambo film on the horizon, the timing is perfect to revisit these genre classics in fully restored 4K glory. Also this Q4 we will be bringing another fully restored Stallone classic to market in the form of Cliffhanger. All titles will be released on UHD, Blu-ray and DVD and will be supported by a broad media campaign and a fully-loaded publicity drive." For the family, there's Big Bad Fox And Other Tales, a gorgeous animated boasting a fine cast of vocal talent. Studiocanal's Jessica Briggs said: "With a festive bent to the storyline it will be perfect for family gifting this Q4 and we will very much be amping up its seasonal appeal on shelf with a fully fledged media and publicity campaign positioning it as the family movie must have this Q4."
At the opposite end of the spectrum from Big Bad Fox, and definitely badder, is Yardie, Idris Elba's directorial debut currently doing the business at cinemas. As the company's Olivia Dean said: "Yardie is a truly original and authentic coming of age thriller, oozing with action, note-perfect period setting in 1980s Jamaica and London and the best soundtrack you will likely hear this year – all curated by Idris himself. Based on the cult classic novel by Victor Hedley, the film brings us stand-out performances from Aml Ameen (Kidulthood) and newcomer Shantol Jackson alongside Stephen Graham (This Is England) – whose turn as a vicious gangster is remarkable. We'll be drawing on all of these elements, plus of course Elba's pedigree, for the home entertainment release this December. This is a key title for ownership this Q4 and we're investing in special features that give both digital and physical consumers something extra." There's a further brace of titles, as Studiocanal's Thom Leaman outlined. He said: "Rounding out our Q4 are two festival releases, Dead Night, a sinister cabin in the woods frightener starring horror stalwart Barbara Crampton which debuts at FrightFest (with Barbara in attendance) before completing the horror festival circuit and released on HE in time for Halloween. Nancy meanwhile, is a twisted psychological thriller starring the always excellent Andrea Riseborough supported by an impressive cast including Anne Dowd and John Leguizamo which will have its' European debut at this year's LFF with filmmakers and Andrea in attendance. Both titles will be supported across digital and social and will feature within our successful and ever growing Horror Vault brand."
---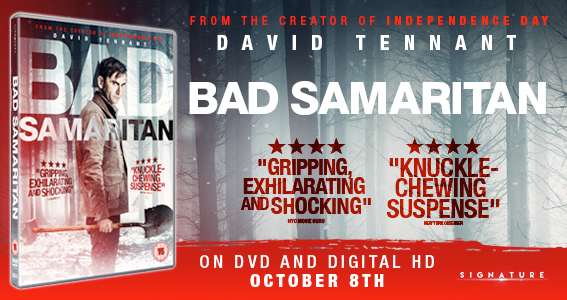 ---
Meanwhile, Lionsgate has also unveiled its slate for Q4 too, with an eclectic selection, taking in everything from the drug wars around Mexico and the US through to an adorable reindeer. Here's the company's Maddy O'Shields on its titles for the last three months of the year: "Sicario 2: Soldado will release in October and target AC1 adults with a male skew through a heavyweight TV, outdoor and digital campaign to showcase the film as the ideal gift for action fans in the lead up to Christmas. The film will be available in a range of SKUs including a double-pack and Steelbook to meet the demand of any gift giver. In the highbrow arena, Lionsgate offers Rupert Everett's acclaimed passion project The Happy Prince for fans of Oscar Wilde and classic English literature. The Spy Who Dumped Me will target females and provide light-hearted entertainment from Boxing Day, while Uncle Drew will cater to sports fan looking for the next great sports comedy.
There's a strong, but wildly differing pair of documentaries due as part of Lionsgate's Q4 too. As Maddy O'Shields explains: "As an intimate look into the life of renowned designer Alexander McQueen, McQueen will be the must-have gift for stylish fans of fashion and art, especially in its Limited Edition DVD, Blu-Ray, and UV offering. The highly anticipated follow up to Oscar-winning March of the Penguins, March of the Penguins 2: The Next Step will provide the perfect home entertainment for the whole family throughout the winter months as we revisit the adorable penguins of Antarctica through state-of-the-art cameras and incredible underwater sequences. Finally, the festive The Littlest Reindeer with star-studded voice cast lead by Josh Hutcherson (The Hunger Games), Morena Baccarin (Deadpool) and John Cleese (Monty Python and the Holy Grail) will provide a heart-warming story for all."
Ahead of Q4, and due on Monday, comes a film celebrating its 30th anniversary and one that has disappeared in the digital era, following a VHS release in the 1980s. But Tucker The Man And His Dream, directed by Francis Ford Coppola and starring Jeff Bridges as the eponymous automobile manufacturer in this biopic, has perhaps unfairly slipped from view, with Lionsgate's release giving it the treatment it deserves. Commenting on the release, Lionsgate's Ben Grunbaum said: "This Francis Ford Coppola 1988 classic hasn't been available since VHS days. We're releasing on Blu-ray to celebrate the 30th anniversary, with the classic theatrical artwork and a new intro from Francis Ford Coppola as well."
Another title due on Monday, and one we've covered here before but is well worth mentioning again, is Altitude's Mary And The Witch's Flower, the delightful Japanese anime that earned garlands on its theatrical release earlier this summer. Altitude's Adam Eldrett said: "Studio Ghibli films are often among people's top 10's and it's been a thrill to work on Mary And The Witch's Flowers from Studio Ponoc, rising from the ashes of their previous employers. The studio's first feature was a huge hit in Japan and has gone down incredibly well with fans in the UK. We have had special original language screenings for core fans during the theatrical release which was a perfect opportunity to get them engaged with our home entertainment plans. The centrepiece of which is a limited edition Steelbook, half of which have already been pre-ordered, consisting of over an hour of bonus features, the original script and some art-cards. Thanks to the voice cast of Jim Broadbent and Kate Winslet the film has also broken out much wider than anime fans and we have some fantastic distribution and a range of SKUs going out in the marketplace. The release is being supported by on and offline PR as well as press, social and other online advertising."
Eureka, in keeping with other boutique imprints, makes monthly announcements about its forthcoming release and has gone gown a similar route for its November releases, announcing a batch of titles that sees it further honing its martial arts skills with the release of a blackbelt-rated kung fu franchise, as well as one of, if not, the finest music documentaries ever made. The company's Marcus Garwood said: "We lit the touchpaper on our November releases and the announcement has gone off like a rocket with plenty of customers already pressing the pre-order button.
Who could blame them either as our recent raft of Martial Arts releases is joined by the Once Upon A Time in China Trilogy. Starring Jet Li the set is presented in a Limited Edition Hardbound case containing all three films in the series, plus a fourth film Once Upon A Time In America as part of its substantial extras. For the Music Documentary fan Martin Scorsese's 'The Last Waltz' gets the Masters Of Cinema deluxe treatment as a Limited Edition Hardbound set featuring a 100 page collectors book packed full of rarities. Appearing for the first time on Blu-ray in the UK this quintessential Rock Concert movie has never looked or sounded better and really does make the perfect Christmas gift. Sticking with documentaries and rounding off our November slate we also have Rüdiger Suchsland's 'Hitler's Hollywood' which delivers a fascinating insight and closer look at the roughly 1,000 feature films made in Germany between 1933-1945. All in all, it's another essential month of releases from us here at Eureka Entertainment."
---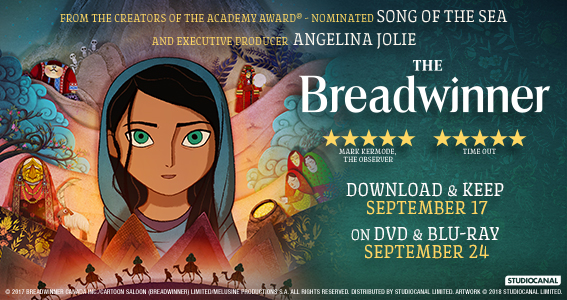 ---
"The law proposal represents an important signal at a time, like the current one, in which the protection of audiovisual works is severely tested. Specifically, the problem of camcording has often been underestimated or considered to be in decline but it still represents the apex of the illicit supply chain of pirated content. This aspect is also aggravated by the fact that these recordings are made in the very first days of the presence of films in cinemas, when the works are in their initial phase of exploitation, creating significant economic damage to the exhibitors and to the entire audiovisual industry."
Federico Bagnoli Rossi of anti-piracy group FAPAV on plans to outlaw illegal camcording of films – camming – in Italy…
A few years ago, we were big fans of the VHS-friendly homegrown comic book series Video Nasty, which looked at the furore of the 1980s, blending real life events with a horror story, complete with plenty of rental references and cover art from our old pal and regular sleeve designer and artist Graham Humphreys. It wasn't just us either – the series is the country's bestselling independent comic series ever. And this week it's been announced that the writer of the Reaper Comics series, Mario Covone, is working on his first feature film. He'll be directing Overtime, about a teacher who is stalked by a sinister presence while working late at school. The film will start shooting in January 2019, with artwork being handled by the aforementioned Humphreys.
Remember that Oscar for the year's most popular film that everyone was taking the mickey about a few weeks ago? Well, it seems as if the concept may be going back into the box, probably because of the opprobrium it attracted for the Academy. The gong, meant to supplement the existing awards, will not now appear in the next ceremony, with the organization saying it deserved "further study". Which, to translate, probably means: "We're shelving it completely because everyone laughed."
Always good to have a story that's not superhero or Star Wars or remake related, so news that Gravesend's very own Gemma Arterton is set to star as singer Dusty Springfield. She's taking on the leading role in the forthcoming biopic…
Due on home ent at the end of October after theatrical…
The most 2018 film of 2018…
You're on The Raygun newsletter mailing list, which has been running for eight years, because you requested it, have been recommended to us or sent us emails. You can unsubscribe at any time, if you're daft, using the link elsewhere or by emailing as below. But of course, you don't want to do that, do you? We don't share your information with anyone else, we don't like cookies and we're the good guys. We care because you do…
To subscribe to The Raygun newsletter, please email
info@theraygun.co.uk
with subscribe in the subject matter
To unsubscribe, email

info@theraygun.co.uk

with unsubscribe in the subject
For editorial or advertising queries, contact

tim@theraygun.co.uk