…AIDED BY FANTASTIC MARKETING
EUROPEAN PIRACY RESEARCH REVEALED
KETTERING'S PEAK-TIME DRAMA
---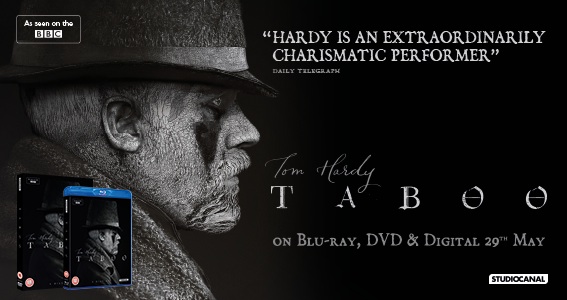 ---
If you can't read this newsletter or see the ads, please click here
It Was A Good Week For... Plenty of consumers managed to find those Fantastic Beasts this week…
It Was A Bad Week For… Home entertainment has the most to fear from svod, acccording to exhibitors…
It's been a fantastic week for Warner, in oh so many ways, as, after its big success with the digital release of Fantastic Beasts and Where to Find Them, where the title became the studio's fastest selling download release ever, the latest J.K. Rowling creation has mirrored that performance on physical formats. With Warner putting its weight and experience of the wizarding world into the release, the Eddie Redmayne starrer scored a notable performance in its first week. The film's first day on release across assorted Blu-ray and DVD SKUs saw it performing above and beyond expectations, with fans of the franchise and beyond knowing exactly where to find Warner's beasts in stores – it shifted 172,000 on the first day, no mean feat. By the midway stage, according to the Official Charts Company, its total was fast approaching the 300,000 mark, with the total sitting at 288,700.
The title was buoyed by some strong activity for Warner. In addition to traditional marketing, there was some smart below the line activity. Dan Fogler, who'd already turned up at the Warner studio tour at Leavesden alongside co-star Eddie Redmayne to launch the digital release, this time helped kick off a series of treasure hunts in four cities (Liverpool, Birmingham, Edinburgh and London), with clues dropped on social media for fans to find hidden copies of DVDs. The first to find them won tickets for the premiere of the next instalment. In another clever initiative, Great British Bake Off finalist Andrew Smyth held a masterclass for assorted bloggers and journalists, creating Beasts-inspired cakes (you can see his baked niffler here). Commenting on the film's performance thus far, and its chances going into the holiday season, Warner Bros Home Entertainment UK managing director and evp John Stanley said: "We're thrilled with the huge response from consumers and fans and the support from our retail partners has been fantastic. We expect to see strong results through to Easter."
Fantastic Beasts And Where To Find Them managed to outdo the rest of the top 200 too – its sales in the first few days topping the other 199 titles combined. New entries included Vengeance, more on that below, at number 10, Bleed For This, covered here extensively previously, at number 11, Fright Night at number 20, The Edge Of Seventeen at number 32 and, a place below that, House – The Collection, from Arrow Video…
---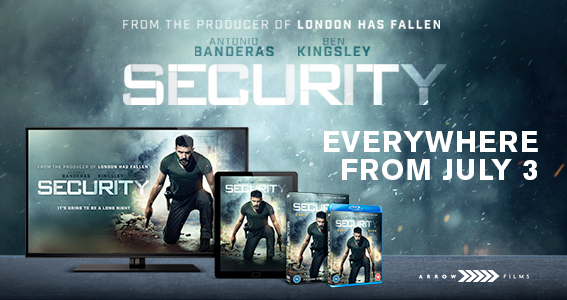 ---
Nic Cage truly is the gift that keeps on giving for the home entertainment sector, the man who is singlehandedly showing there's plenty of life left in the old DTV dog yet. And the sheer volume of titles bearing his name doesn't prevent further successes. Step forward this week, then, 101 Films, with its biggest hit for some months in the shape of Vengeance, the latest actioner featuring one of the trade's most dependable names. It's a new entry in the midweeks at number 10 according to the Official Charts Company, and is the latest in a long line of hits for its star. It's a strong title too and its performance in a week dominated by wizarding and beasts, is impressive. Commenting on its success, 101 Films' Steve Davey said: "We are extremely pleased that Vengeance has performed to our expectations, in such a challenging and crowded market. Managing to perform as well as it has, in a week dominated so much by Fantastic Beasts, is a great tribute to the hard work of 101 team and the buyers who had faith in the film right from the start."
It's been quite a week for spruced up, special edition Blu-ray releases of classic horror fare, with not one, but two different titles from some of the industry's forerunners in this field both seeing their titles enter the top 40 in the Official Charts Company's midweek listings in decent positions. Both come complete with a whole raft of bells and whistles to lift them above standard catalogue status and, in keeping with the labels' modus operandi, continue to point a way forward for back catalogue titles in physical formats. First out of the blocks was Eureka, with its release of Fright Night. Commenting on its success, the company's Ruth Schofield said: "A lot of hard work has gone into the release of this title to make it the ultimate release and it has really exceeded all our expectations. I would like to thank the whole team for all their efforts for making this release one of our biggest successes. To make it into the top 20 of the Official Charts is a wonderful achievement and I am very proud that Eureka has released this comedy horror classic. I would also like to thank the trade for getting behind this release."
And in at number 33 is another biggie from Arrow Video, as the latest of the genre specialist's lavish repackaged, remastered, all-singing, all-dancing horror releases, House – The Collection, arrives in the top 40 at the halfway stage according to the Official Charts Company's midweek bulletin. Commenting on the release and looking further afield too, the company's Mike Hewitt said: "Fans of classic 80s horror have certainly been well served this week, and we're delighted that our fully-loaded House: The Complete Collection has found so many new homes, and equally pleased for the strong result on our Limited Edition release of Pieces. Both sets are already close to selling out their full runs and fan feedback on both the content and packaging has been incredible. These strong sales bode very well as we gear up for our next big box set release: Phantasm 1-5: The Complete Collection on April 24, with a 152 page booklet, brand new features and a stunning replica Phantasm sphere."
---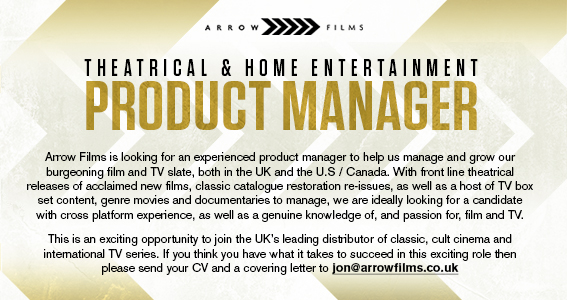 ---
As the government prepared its Article 50 missive to send to EU leaders, the same organisation was showing its worth by revealing the results of a huge survey into attitudes towards piracy and copyright theft across the member countries. It makes for fascinating reading and shows, once again, that availability is one of the key drivers towards accessing illegal content. Key to understanding the results is highlighting the changes in the public's perception in the year since the last survey was a carried out. It's a mix of both good and bad news – just as more people have paid to legitimately access content across the member states (27 per cent – up 7 points on four years ago – almost a third of respondents think it is OK to obtain content illegally when there is no legal alternative. And while the level of illegal downloading and streaming remains fairly stable, confusion over whether content was legitimate or not – more than a third were unsure if content was legal or not, a figure that grew among younger people to 41 per cent. On the plus side, again, at least the numbers who would use illegal options even if a legal alternate was available had dropped.
Lionsgate put on a one night only special screening of its forthcoming horror film The Autopsy Of Jane Doe on Friday night, March 31, ahead of its summer home entertainment bow in the summer. It should be the perfect platform for the FrightFest-endorsed horror film, as senior product manager Ben Grunbaum explained: "We're very excited to be showcasing The Autopsy of Jane Doe for a one night special in cinemas on Friday March 31. Presented in conjunction with Frightfest, the team and Alan Jones hosted a fantastic Q+A with director André Øvredal (director of Troll Hunter) at Picturehouse Central back in mid-March. We filmed the event and have added it onto the end of the film for the special screening nationwide. André has devoted a lot of time to support the release with interviews and public appearances and we're delighted to be releasing this super scary film for the horror fans."
Studiocanal continues to widen its scope when it comes to what it releases, adding more to its slate all the time. After its massive strides into the children's sector, it is now making further inroads into TV and what a series it's picked up for release on May 29. For it's continuing its work with Tom Hardy – after the hugely successful collaboration on Krays biopic Legend, one of the company's biggest releases ever – comes Taboo. For those that might not have seen the acres of coverage the title earned on its transmission, it's the Hardy-devised series set in the darker, danker, dirtier and infinitely more violent times of early 19th century London. In a year already crammed full of outstanding homegrown TV (much of it we've written about here), Taboo is one of the finest and, what's more, with Hardy magnetic in the role of James Delaney, the tortured, tattooed adventurer returning home, it's one of the year's most talked about too. Commenting on the release, Studiocanal's Kelly Morris said: "We're super excited to be releasing Taboo, following the fantastic broadcast performance on BBC1. The show really hit the spot with both men and women, not surprising given the Tom Hardy factor! We're currently working on a highly creative campaign to ensure this is the must-own TV box set for 2017."
---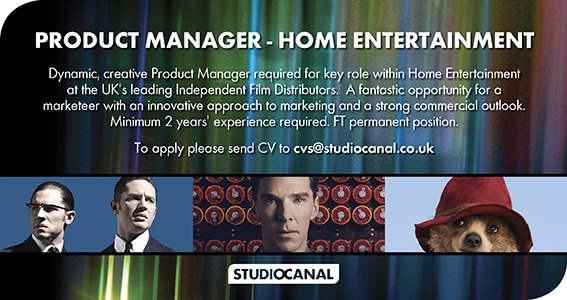 ---
More TV on the way and another series drawing plenty of acclaim on its transmission is The Kettering Incident, a series set not in the Northamptonshire town, but the southern hemisphere. As the Guardian noted, it is "Tasmania's answer to Twin Peaks", earning further comparison to Stranger Things and winning a loyal following on Sky Atlantic. Independent Dazzler Media is releasing the title on April 10, and, as the company's Paul Holland explained: "The Kettering Incident is the start of an exciting line up of TV drama¹s Dazzler Media will be releasing in 2017, after starting so strongly with The Young Pope. Sky have told us this has performed well above their expectations, especially on catch up and so we know the word of mouth on this is great , having been a top 3 Sky Atlantic show this year. Starring Elizabeth Debicki from The Night Manager and shortly to be starring in Guardians Of The Galaxy 2, this has all the ingredients to make it another must watch drama series especially if you like your twists beautifully dark and contemporarily gothic."
The TV franchise to end all TV franchises is, of course, Game Of Thrones, and it is now moving inexorably towards what is certain to be its bloody climax. The seventh series is set to air this summer, which gives HBO a dual opportunity, both in terms of catalogue and drafting opportunities, but also with digital download sales, all ahead of a physical release. The delayed seventh outing of the HBO show, which continues to rack up sales, is due to hit screens in the UK on July 17, with the US appearing the night before (it's also being simulcast with the US at 2am on these shores for those who can't wait). And with Sky Atlantic's big marketing push starting already (you can see the trailer here , and here's the new teaser) you can guarantee Game Of Thrones will be at the forefront of consumers' minds and should enjoy another strong burst of sales around summer drafting activity. And, to use the show's own parlance, after that, as winter is coming, expect plenty more home entertainment activity. Commenting on this week's teaser and more, the company's Colin Smith said: "The teaser spot landed this week with the usual brilliant reaction from fans from all over the world, and in the UK we have responded across our own channels and continue to work with our partners to magnify all the buzz and activity, as the Season 7 hype starts to unravel. There is some great content and artwork being lined up for this season, and we have a plan – for the whole year – to capitalise on every moment, so from today it begins. Watch this space!"
More forthcoming release news now and Monday sees a biggie in the shape of Allied, the wartime thriller starring Brad Pitt and Marion Cotillard, from the ongoing Paramount and Universal relationship. It arrives on all formats, including 4K UHD, all complete with special O-rings. The film's marketing concentrates on AV, with specially created spots playing up the action and thriller elements, with the longer spots appearing on Facebook, YouTube and others. There's also promotional activity on Magic targeting the female audience, with PR support. Universal senior product manager Lucia Magadan said: "Allied is such a great suspenseful thriller, it's been really exciting working on it. The film is so many things at once that we decided to focus on the action elements to appeal to a core DVD audience, but this movie is for anyone who enjoys an epic war film."
---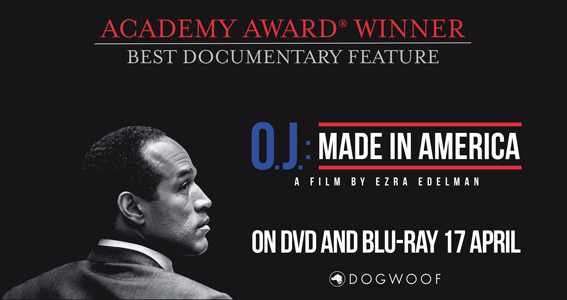 ---
Last week we talked about Dragon's work with the BFI on the excellent silent film release of Napoleon and the former has worked with the latter again on the worthy documentary German Concentration Camps, due from the BFI imprint in collaboration with the Imperial War Museums. The seminal post-war documentary, looking at the brutal Nazi regime and long unseen, comes complete with a raft of extras. The BFI's Phil Roberts said: "This hugely important British documentary was itself the focus of 2014's Emmy-award winning documentary Night Will Fall. For the Special Archival Edition, the BFI has worked alongside Imperial War Museums and the restoration team at Dragon Digital to produce a premium and uniquely packaged product which includes one Blu-ray, two DVDs and an 80-page book. For obvious reasons it's a sensitive release and as such we are promoting it respectfully to relevant audiences"
Interesting to note that fopp and sister retailer HMV have landed an exclusive window for the rather tasty music doc Lost In France, which celebrates Scottish record label Chemikal Underground and its assorted associated bands such as the seminal noise purveyors Mogwai. The title is due from the Curzon Artificial Eye imprint as a trade wide release shortly, after an exclusive period at the specialist retailers. It's an excellent film too; warm, witty and endearing, with an appeal that goes beyond the label. Commenting on the release, fop's Laurence Cane said: "We're really excited for the Lost In France release, fopp is long established in the Glasgow music scene so this release is a natural fit - and the exclusive early release window for fopp and HMV presents a great opportunity for us."
Sticking with the world of documentaries, and particularly music documentaries, and some acquisition news as doc specialist Dogwoof has announced that it has picked up the forthcoming Whitney Houston film Can I Be Me, which looks at the troubled life and times of the singer. It's directed by the noted filmmaker Nick Broomfield, and, surprisingly, represents the first time Dogwoof has worked with the documentary specialist. The title is due at cinemas in the summer, ahead of a likely Q3 home entertainment bow. Commenting on the release, Dogwoof's head of distribution Oli Harbottle said: "It is great to be adding Nick Broomfield to the list of directors who Dogwoof have worked with."
---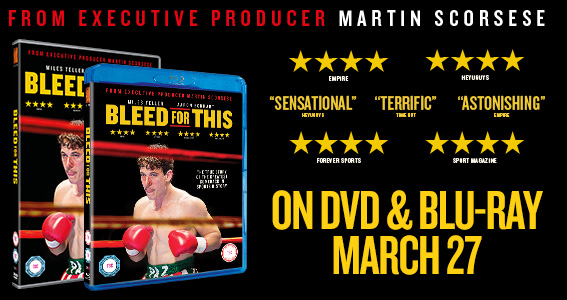 ---
QUOTE OF THE WEEK
"While commercial discussion on the "theatrical window" continues, Amazon – itself no slouch as a disrupter of traditional business models – having trialled similar "day-and-date" (simultaneous cinema and streaming release) strategies to Netflix, has now committed to a more conventional approach, believing that to be best both for it and for the paying public.
If Netflix poses any threat (and we'd be hard pressed to know, given its unwillingness to publish revenue figures), it is to the rest of the home entertainment sector and not to one offering an immersive out-of-home experience."
Phil Clapp, UK Cinema Association chief executive, writing to the Guardian about the threat posed by Netflix and svod…
Beauty And The Beast continues to shine for Disney, it had taken just under £40 million on its first two weeks of release. The new Power Rangers iteration was the highest new entry at number two in the UK box office chart with more than £1.5 million. Other new entries in the top 10 included Life (£743, 281), The Lost City Of Z, with more than £270,000, and Chips, with more than £200,000.
With CinemaCon taking place in Las Vegas this week, as distributors and exhibitors get together, the former showing off forthcoming product to the latter and everyone trying to skirt around the issue of windows and other topics… One of Disney's key announcements came in the shape of revealing more of its plans for the forthcoming Wreck-It Ralph 2, a it has previously been known. It's due about a year from now, and the studio has announced it is going to be called Ralph Breaks The Internet. The film will take the titular hero and the rest of the team and place them in the wider word of the web…
Paul Greengrass, one of the many industry giants to come come out of north west Kent hotspot Gravesend, is this week said to be turning his attention from Jason Bourne to a real-life hero, in the shape of Elliot Ness. That's right, the character famously played by Kevin Costner in The Untouchables, will be the subject of a film being developed by Greengrass at Paramount. Rather than his role in jailing gangsters, it will focus instead on gruesome killings, with Brian Helgeland, who touched on similar territory in LA Confidential, on board to work on the script too…
Heres the one everyones been talking about this week…
Oh, hang on, they were also asking about this Warner trailer too…
Valerian arrives in a week of wonders…
---
To subscribe to The Raygun newsletter, please email

info@theraygun.co.uk
with subscribe in the subject matter
To unsubscribe, email

info@theraygun.co.uk

with unsubscribe in the subject
For editorial or advertising queries, contact

tim@theraygun.co.uk