The Pure Water Occasional for January 19, 2015
In this MLK Day Occasional you'll hear about drugs, drilling wastes and, yes, corpses in our rivers. Then there's the fight over fracking in the UK, water pollution by dairies, kidney disease in Sri Lanka, and mysterious ice balls in Lake Michigan. Learn how bad water can make you fat and sick and how cremation can pollute water. Hear of the great thirst of almonds and the world's growing appetite for water treatment chemicals. Hear about the absurdity of the way we treat waste water, kidney disease in Sri Lanka, the dangers of benzene and BPA-free plastics, and water's inclusion on "My Plate." Finally, y0u'll get to read the very first article in Pure Water Annie's monumental FAQ series in which all of your troubling questions about reverse osmosis flow restrictors will be answered. And, as always, there is much, much more.
The Pure Water Occasional is a project of Pure Water Products and the Pure Water Gazette.
To read this issue on the Pure Water Gazette's website, please go here. (Recommended! When you read online you get the added advantage of the Gazette's sidebar feed of the very latest world water news.)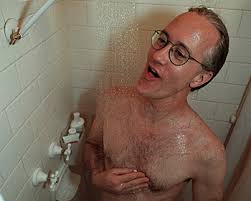 Music festival causes spike in ecstasy and caffeine in nearby river
by Rachel Feltman
Gazette Introductory Note: How do music and sports affect water? This article will tell you that they may have more than we thought to do with the growing problem of "emerging contaminants." A local university professor published research a couple of years back showing how the calendars of our two local universities are reflected in the birth control drug content of our lakes. Are we approaching a time when special hazardous waste assessments are required for football stadiums and concert halls as they are now for auto repair shops and dry cleaners? --Hardly Waite.
It turns out that massive music festivals might not just be a noise disruption for locals -- they might be causing issues for nearby aquatic life, too. According to a study published Wednesday in the journal Environmental Science & Technology, these events could be introducing dangerous drugs like ecstasy and ketamine into the water supply, leaving traces of them in rivers and soil.
The study is part of an effort to research so-called "emerging contaminants," (ECs) or things like drugs (both prescribed and recreational) and hygiene products that end up in waste water. According to recent studies, only about half of these contaminants are actually removed during the water treatment process. So eventually, they can end up back in our drinking water -- and in our fish.
Researchers were particularly interested in how certain events -- like football games, holiday weekends, and tourist attractions -- could cause spikes or even changes in these sneaky contaminants. After all, it stands to reason that an influx of people (especially a large group all doing the same activity) would have an effect. The researchers measured contaminant levels in Hengchun, a popular vacation destination in Taiwan.
ECs were higher in Hengchun rivers than in other areas, despite the low population of the town. That wasn't unexpected -- since the area is popular with tourists, it often has extra people hanging around flushing their waste. These areas also showed a lower concentration of illicit drugs.
So the researchers also weren't surprised that contaminants spiked during popular travel times, like weekends and seasons with good weather.
But during the "Spring Scream," an event that draws over 600,000 young music fans to the beach town, things got a little crazy.
Daily sampling during the week of Spring Scream found big spikes in drugs like ecstasy, ketamine, and caffeine -- exactly the cocktail of "fun" drugs one would expect hoards of young music festival goers to partake in. Meanwhile, more benign drugs -- like ibuprofen -- were fairly consistent before, during, and after the concerts.
This isn't the first indication that sewage can be affected by one-off events.Studies of water near universities have found spikes in amphetamine (taken illicitly by many students to enhance their studying) during exam periods, for example. Another study found that levels of party drugs like cocaine and ecstasy spike in the London area on weekends.
It's not as if going for a swim in this water could get you high. But the concern is that people and animals are being exposed to varying mixtures of different drugs at different concentrations -- so it's hard to guess just what the long-term effects might be. And research has indicated that some of the drugs that change behavior in humans might also change the behavior of aquatic animals exposed to them, so this party drug pollution is something that warrants a closer look.
Source: Washington Post.
Pure Water Gazette Fair Use Statement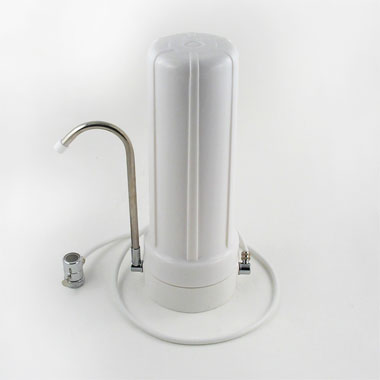 After 27 years,
Model 77

is still "the world's greatest $77 water filter."
Dirty Water Is Leading to Obesity and Diabetes in California
by Colleen Curry
A lack of access to clean drinking water in rural California farm communities is leading residents to turn to sugary drinks and soda, contributing to obesity and Type 2 diabetes, researchers said in a new policy paper.
The report, from the University of California Davis Center for Poverty Research, finds that many agricultural immigrant communities in California's Central Valley have difficulty obtaining clean, drinkable water. And even in those that do have clean water, a persistent belief in the contamination of water leads individuals to buy alternatives, including soda and other sugar-heavy drinks.
Researchers at the school interviewed mothers in poor, rural, unincorporated towns in the Central Valley for the report. They found that the women would not drink the water or give it to their children because of its "unpleasant taste, dirty or yellow appearance, excessive iron, and/or general contamination." Instead, the women purchased bottled water or other drinks at nearby stores. They reported that their children drink soda or sugary drinks at least two to three times per week.
"The prevalence of obesity and Type 2 diabetes in California is higher among low-income minority populations than white affluent populations. A combination of environmental factors, including a lack of access to healthy foods and nutrition education — and safe drinking water — likely contribute to these disparities," the team wrote. "Decreasing sugar-sweetened beverage consumption is key to preventing obesity and nutrition-related chronic disease."
According to information provided by the Community Water Center, the San Joaquin Valley, which is part of the Central Valley, has the highest rates of drinking water contamination and the greatest number of public water systems with contaminant violations in the state. The water supply is tainted with nitrates, arsenic, coliform bacteria, pesticides, disinfectant byproducts, and uranium, according to the group, which attributes the contaminants to fertilizers, pesticides, large-scale animal feed operations, and mining.
Ryan Jensen, a community organizer with the Community Water Center, an advocacy group serving the region, explained that it's not just environmental issues at play.
"It's also an institutional and structural issue," he told VICE News. "You're dealing with a lot of very small unincorporated communities, a very poor population. So they don't have the resources to deal with issues or the technical knowledge to be able to address it effectively."
Jensen said some studies have found that as many as one-quarter of all of the communities in the Central Valley don't have drinkable water.
"At one time the pinnacle of modernization was that you could walk into your home or apartment and turn on the water and it would be safe to drink," said Harold Goldstein, the director of the California Center for Public Health Advocacy.
Goldstein told VICE News that the policy report from UC Davis highlights the dangers of sugary drinks and their disproportionate effect on poor immigrant communities. He said that nearly one-third of all patients over 35 admitted to hospitals in California have diabetes, while that figure jumps to 43 percent among Latinos.
"People have come from countries where the water wasn't good to drink. There may be a sense that the water isn't safe to drink from their own history and this enforces that," he said.
"If that's the case you've got to go to the store and buy something, and there's a lot of marketing to induce people to consume the growing plethora of sugary drink. There are signs, 'buy 12 packs of soda for the price of 2,' you know? So making sure people have access to water is absolutely essential."
He criticized the soda companies for their slogans, including Pepsi with "Live for Now," and Coca-Cola with "Open Happiness."
"Yeah, live for today, day of diabetes tomorrow," he said. "Or Coke's campaign is open happiness, it doesn't say open a bottle of insulin."
Goldstein advocates for a tax and warning label on sodas and sugary drinks, the profits from which could be used to make sure clean water is more readily available.
Ken McDonald, the city manager of Firebaugh, California, a small town about 45 miles outside of Fresno, said that his city has a water treatment system that provides clean drinking water to residents, but the problem is that many outlying residents — some up to 20 miles away — have a Firebaugh address but are not hooked up to the town water system.
"The whole thing is a little larger than just the city," McDonald told VICE News, explaining that the Central Valley's history as an ancient seabed made its groundwater vulnerable to mineral deposits trapped underground. "So our water in the municipal system has to go through a treatment process to make it potable. Unpotable water is an issue outside of city limits, out on Interstate 5, which is about 20 miles away."
The state of California has become more responsive to pleas for help on behalf of the communities, Jensen stressed, though as they lack the resources, it can sometimes take three years to apply for grant money and use it to build water facilities.
"It's changing and it's changing very rapidly. The state is making a lot of strides toward improving that situation," he said. "But there are a lot of communities that don't have or aren't very well equipped to deal with the structure."
Source: Vice News.
Pure Water Gazette Fair Use Statement
Water News for January 19, 2015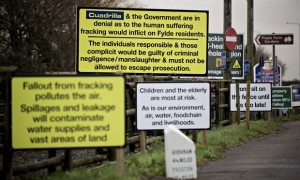 The battle over fracking moves to the UK. (Click picture for larger view.)
A county divided: is Lancashire ready for its fracking revolution? Thanks to geological chance, a Lancashire farm has ended up on the frontline of fracking in the UK.
Ocean 'calamities' oversold, say researchers. The state of the world's seas is often painted as verging on catastrophe. But although some challenges are very real, others have been vastly overstated, researchers claim in a review paper.
Almonds—a thirsty crop
Almond orchards require about a third more water per acre than grape vineyards. In fact, they're one of California's thirstiest crops. It takes a gallon of water to produce a single almond—more than three times the amount required for a grape and two and a half times as much for a strawberry. There's more water embedded in just four almonds than there is in a full head of lettuce. But unlike row crops, which farmers can choose not to plant during dry spells, almond trees must be watered no matter what.
In the midst of the worst drought in California's history, you might expect almonds' extreme thirst to be a deal breaker. But it's not. In fact, the drought has had hardly any impact at all on the almond boom. The state's farmers bought at least 8.33 million young almond trees between July 2013 and July 2014, a 25 percent increase from the previous year. About a quarter of the saplings went to replace old orchards, but most of the rest were new plantings, some 48,000 acres' worth, an area equal to three Manhattans. Read California Goes Nuts from Mother Jones.
Is there something in the water, Southern West Virginia? Southern West Virginia is home to some of the worst health disparities in the country. Recent studies show folks in McDowell County, for example, have the shortest life expectancies in the country; it's the 6th poorest county in the U.S. The region's water may be to blame.
Wisconsin dairies, environmentalists watching closely after waste ruling. A federal judge's ruling that improperly managed manure from a Yakima Valley dairy amounts to open dumping of a solid waste quickly caught the attention of environmentalists in Wisconsin that have been battling dairies over alleged nitrate pollution.
Study: High levels of pollutants from drilling waste found in Pa. rivers. New scientific sampling and analysis has found high concentrations of ammonium and iodide, two potentially hazardous pollutants, in oil and gas well drilling wastewater discharged into streams and rivers in Pennsylvania and other states.
In Sri Lanka, kidney disease has killed up to 20,000 people over the past 20 years and sickened another 70,000 to 400,000. It has expanded from two districts to seven in the North Central province's dry zone, where farming was transformed after the introduction of modern techniques in the 1960s and '70s. No cases have been detected elsewhere in the country, and research has failed to determine the cause.
Some blame the water, heavy use of pesticides and fertilizer. Others wonder if it's something in the food, or whether heavy metals or toxic algae could be the source. Villagers have been told to give up lake fish, aluminum cooking utensils and illicit home-brewed alcohol, but no one's sure if any of it helps. Read Mystery Kidney Killer Spreads Fear in Sri Lanka.
Calls grow for release of dirty drinking water report. Pressure is growing on the Food and Drug Administration to publish a secret report on Yangon's dirty drinking water.
Mysterious ice balls that have been washing ashore on Lake Michigan are made the way oysters make pearls.
W.Va. water intakes at risk from thousands of tanks. Drinking water sources in West Virginia are at risk of contamination from more than 20,000 above ground storage tanks located beyond an area where extra safeguards are required, a report released Thursday said. These tanks include 19,133 located 1 to 5 miles from groundwater intakes and 2,143 located 1 to 5 miles from surface water intakes, said the report released by Downstream Strategies, an environmental consulting firm, and the nonprofit West Virginia Rivers Coalition.
102 Bodies Found in Indian River Are Believed to be Water Burials
Authorities were investigating Wednesday how more than 100 bodies, many of them children, ended up floating in an offshoot of the Ganges River in northern India.
Officials do not suspect a crime, and instead believe the dead were given water burials. It is Indian custom not to cremate unwed girls, and many poor people cannot afford cremation.
The 102 bodies found floating near the village of Pariyar in the most populous state of Uttar Pradesh were too badly decomposed for autopsies or identification, District Magistrate Saumya Agarwal said. DNA testing is being done to determine where the bodies might have come from.
Officials were questioning how so many bodies could be discovered at the same time. While it is illegal to dispose of the dead in rivers, some practicing Hindus believe that giving an unwed girl a water burial will ensure she is born again into the family. Poverty also drives people to conduct water burials to avoid the cost of cremation, which at a minimum of about $40 is far above a poor person's monthly wage. Full story in Omaha.com.
How does cremation pollute water and poison people?
Environment campaigners are calling for curbs on mercury emissions from human cremations as part of pollution controls that EU authorities will debate this month.
Increased cremation as shortage of land makes burial expensive has coincided with a rise in emissions of the toxic metal from fillings in teeth. An average cremation releases 2 to 4 grams of mercury, data compiled by U.S. researchers shows.
Mercury is associated with mental development problems. After entering the air and then falling in rain it becomes concentrated in fish that, if eaten during pregnancy, can cause harm to unborn children.
Some 200,000 babies are born in the European Union annually with mercury levels harmful to their development, public health researchers have found.
Demand for Water Treatment Chemicals is on the Rise Worldwide
Water treatment chemicals are chemical compounds used to remove the impurities from water. Use of water is ever increasing with the economic development and rapid urbanization in emerging countries. The industrial sector requires water for cooling, washing, and processing in different applications including power generation, steel, chemicals, pulp & paper, and petroleum refining. Water treatment chemicals are also used to treat municipal water.. In the recent years, water treatment chemicals have been used in the treatment of agricultural wastewater.
The increasing population and industrial activities are driving the demand for clean and fresh water. The consumption of water treatment chemicals depends on the source of water; which can be sea, ground, or municipal drinking water. The quality of water depends on various defined parameters such as TDS (Total Dissolved Solids), hardness, pH, and alkalinity. The demand is also influenced by different such as water availability, its usage pattern, presence of pollutants, government policies, and trade-offs among various chemical compounds.
Globally, the Asia-Pacific region dominated the water treatment chemicals market size in terms of both value and volume in 2013. China and India are the major countries with a huge demand for water treatment chemicals.
Market players concentrate on expanding their market reach. Other development strategies adopted by market players are new product launches, agreements & collaborations, and mergers & acquisitions. Source: Heraldonline.com.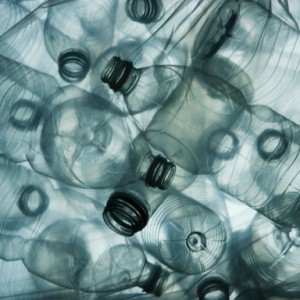 Now researchers are saying that the BPA-free products we bought to escape the problems associated with BPA may not be so safe after all. That's because manufacturers simply replaced the BPA in their plastic ware with other bisphenols—F and S, specifically—that act in much the same way as the dreaded BPA. Details from shape.com.
Our Wastewater Treatment System Is All Wrong
The current wastewater disposal system within the United States is flawed, costly and outdated. The core notions of a wastewater treatment plant — the fact that we, for lack of a more specific word, "dispose" of our waste in perfectly treated, drinkable water, is absurd. Additionally, the fact that we use water, an extremely limited resource, to transport our waste is flawed. There is an extreme necessity to challenge the current system of wastewater treatment processes and additionally propose alternatives to said flawed system. Read the rest of Brent Lund's editorial in The California Aggie.
In a bold move, government scientists are contemplating recommending that water be added to nutritional recommendation. See the NPR story.
The Risk of Benzene in Drinking Water, and How to Get Rid of It
Benzene was featured in the January Water Technology's "Contaminant of the Month" feature.
Here are some highlights:
Benzene is a natural product in some foods, is a hydrocarbon manufactured from petroleum, and is the base product amid the family of BTEX (benzene, toluene, ethylbenzene, xylene) hydrocarbons.
Health risks assessment:
As with most volatile solvents, benzene can cause drowsiness and headaches at high inhalation levels.
Benzene is a known human carcinogen — EPA Group A, based upon occupational epidemiology.
Leukemias are the principal cancer concern.
EPA's lifetime risk calculation for inhalation is about one in 100,000 to one in one million for exposure at 1 µg/m3.
EPA's calculated risk of one in one million for ingestion through drinking water is between 10 and 100 ppb.
The other BTEX hydrocarbons have much less chronic risk than benzene.
Benzene is not present in most groundwaters and is most of ten found when wells are contaminated with gasoline from hazardous waste sites or leaking underground storage tanks.
Treatment options: Activated carbon and aeration are effective for water treatment plants. For point-of-entry or point-of-use: Activated carbon is effective, but cartridges or carbon beds must be replaced before exhaustion. Although reverse osmosis membranes are not effective because benzene can dissolve and migrate through to the treated water, the carbon filters that go with reverse osmosis units make reverse osmosis a good option.
Regulation figures:
EPA's MCLG (Maximum Contamintant Level Goal) -- 0.
EPA's MCL (Maximum Contaminant Level) -- 5 ppb.
Florida and California MCL -- 1 ppb.
World Health Organization MCL - 10 ppb.
You can find Water Technology's Contaminant of the Month assessment of benzene here.
Pure Water Products now stocks and supports Katalox Light advanced zeolite medium for the treatment of iron, hydrogen sulfide, and turbidity and Jacobi Aquasorb catalytic carbon for the reduction of chlorine, chloramines, hydrogen sulfide and iron. We offer standard backwashing filters in 1.0, 1.5, 2.o, and 2.5 cubic foot sizes in both media, plus powerful single tank aeration systems in the same sizes.
Please call for pricing and for details. 940 382 3814.
Pure Water Annie's FAQ Series.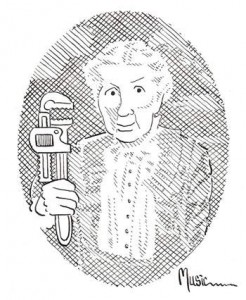 Pure Water Gazette Technical Wizard Pure Water Annie Answers All the Persistent Questions about Water Treatment.
This week's topic: Reverse Osmosis Flow Restrictors.
What's the purpose of the flow restrictor?
The flow restrictor, as the name suggests, restricts the flow of brine (reject water) in drain line leaving the membrane. It provides resistance, creating pressure against the membrane and forcing some of the water, the permeate, or product water, through the membrane. Without the resistance provided by the drain line flow restrictor, all the water entering the membrane housing would simply take the path of least resistance and exit through the drain line. In short, without the flow restrictor, the reverse osmosis process wouldn't take place.
Where is the flow restrictor located on my home RO unit?
The most common situation is to insert a tiny restrictor into the 1/8" threaded fitting where the reject water leaves the membrane housing. Better units now normally use larger capillary restrictors that are inserted into the drain line itself. These are easily visible and have the advantage of having the "size" of the restrictor printed on the surface. This is especially valuable, because if you can read the output of the restrictor you can guess the size (output capacity) of the membrane.
In RO units larger than undersink, flow restrictors are often electronically controlled or variable-output hand-controlled needle valves that allow adjustment to suit different treatment challenges.
Tiny fitting-insert-style flow restrictor that inserts into the elbow fitting where drain water leaves the membrane housing.

Capillary-style flow restrictor.
Are flow restrictors all the same output?
No, the fixed-output flow restrictors used in undersink and countertop RO units are sized in accordance with the membrane output. In other words, a membrane that produces 25 gallons per day product water does not need as much drain water to keep it rinsed as a membrane that produces 50. The higher the membrane's permeate output, the looser the flow restrictor. In small units, sizing is usually done so that the restrictor size is about four times the membrane's permeate rating: a 25 gpd membrane is matched with a 100 gpd flow restrictor.
Are restrictors rated by their GPD (gallons per day) output?
Some are, but most manufacturers use MLM (milliliters per minute). This leads to confusion. If the restrictor size is stated in mlm, it can be roughly converted to gpd by multiplying by 0.38. Thus, a 400 milliliter per minute flow restrictor would flow around 150 gallons of water per day to drain if it ran continuously for 24 hours.
Can I save water by reducing the flow size of the flow restrictor--for example, replacing my 250 mlm restrictor with a 180 mlm?
Yes, you can, but in most cases it's a bad idea. Unless the water has very low TDS and little hardness, you'll probably get poorer TDS performance, reduced production because of hardness scaling of the membrane, and reduced membrane life. The water that flows to drain is not "waste." It's an essential part of the RO unit's operation. Its function is to rinse the membrane, keep it clean, and to wash the impurities rejected by the membrane down the drain.
Do flow restrictors have to be replaced?
Sometimes--if they fail. Some manufacturers say that you should replace the restrictor each time you replace the membrane, but most of us let them run until they have a problem. Usually this is never.
What are symptoms of flow restrictor failure?
Either too much water or not enough water (which can be no water at all) flowing to drain. If the restrictor stops up and no water goes to drain, the RO unit is in effect constipated and the water quality gets bad, then it stops making water completely. If the restrictor is too loose, you waste water, and if the problem is bad enough, the unit won't make enough water and it won't shut off properly.
How do you know if the flow is too much or too little?
The best way is to pull the drain tube out of its fitting and measure the amount of water that comes out with a measuring cup. 250 mlm means that literally 250 mlm should be coming from the drain. Catch the water from the drain tube in a measuring cup and see how much comes out in one minute. It won't be exactly the rated figure, but it should be in the ballpark. Remember that the TDS of the water, the temperature, and the water pressure are variables that make it unlikely that you'll come up with a perfect reading.
There's a lot more about flow restrictors on the Pure Water Products website.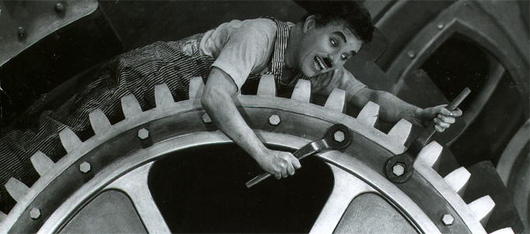 Please visit our RO Parts Page for tanks and accessories. We also have dedicated parts pages for countertop water filters, undersink filters, and aeration equipment. We stock parts for everything we sell.
Thank you for reading. Please come back next week.
Places to Visit on Our Websites in the meantime.
Garden Hose Filters. Don't be the last on your block to own one.
Model 77: "The World's Greatest $77 Water Filter"
"Sprite Shower Filters: You'll Sing Better!"
An Alphabetical Index to Water Treatment Products
Our famous whole house Chloramine Catcher
Pure Water Occasional Archive: Sept. 2009-April 2013.
Pure Water Occasional Archive: April 2013 to present.
Write to the Gazette or the Occasional: pwp@purewaterproducts.com
Please Visit
The Pure Water Gazette – now now with an up-to-the-minute feed of the latest water news.