Rep Glen Mulready Located
We found you Glen, you sly rascal
Hard to hide when we have people scattered across the state, even harder when you start living like a millionaire. It seems that Representative Glen Mulready is the proud owner of a new home, .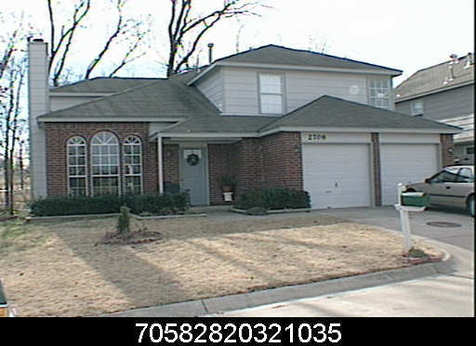 Mulready's old home at 2708 W 66TH PL was valued at $137,000.00 had a .21 acre lot, and 2308 square feet. Property taxes were $1,859 per year.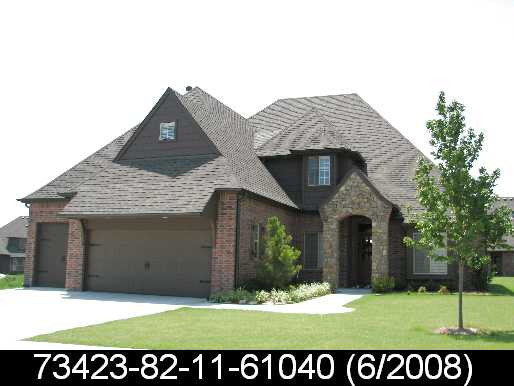 Mulready bought his new home at 660 W 77th Place on November 7th; it cost him $400,000.00, and has 3,780 square feet. The property taxes are $5,188.00 per year. Dang Glen, the insurance business must be treating you very well if you can triple the value of your home like that.
Mulready's old district was changed quite a bit, the western part of Sapulpa was chopped off and the
new district
extended way South into Glenpool. Mulready did stay inside his House District though which was a relief, he stayed just north of the old boundary. The story that we told last week of his wife snubbing one of their kid's playmates is still unexplained though, perhaps they did feel that they were moving on up and wanted to leave behind their middle class friends.
Just how Mulready can afford his new digs is a mystery. Mulready was a VP of Marketing and a lobbyist for Blue Cross/Blue Shield for around six years. He was the handpicked successor to RINO Chris Benge, the former House Speaker who currently works for the Tulsa Chamber of Commerce, so it is not surprising that Mulready has been very active for a freshman legislator.
Currently Mulready works as agent for a group benefit firm and I'm told that group insurance is a particularly hard industry for a new agent, hard to get started without existing clientele and Mulready was more of an industry rep calling on insurance agencies and lobbying so he didn't have a loyal customer base.
Considering how he allegedly went out on his own in 2008 and how expensive and time consuming it was to run for elected office in 2010, one wonders just how is he making the kind of money needed to triple his personal overhead? Must have his wife clipping coupons or something.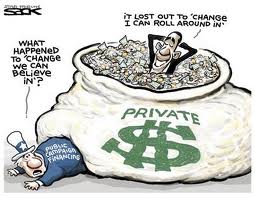 Mulready is doing okay on political donations though. Blue Cross/Blue Shield took care of him with the maximum donation of $5,000 for the 2010 election. Mulready has a bit over $2,000.00 left in his campaign coffers but looking at the
donation records
shows that special interest money flowed in at a rate 8 times that of individual donations in the closing days of his 2010 campaign so Mulready has powerful and wealthy supporters ready to fund his campaign in 2012.
If you want to ask Mulready how he can afford his new lifestyle his email address is
glen@bpstrategies.net

and his cell number is 918-606-7752 or call his wife Sally at the numbers listed on her real estate profile.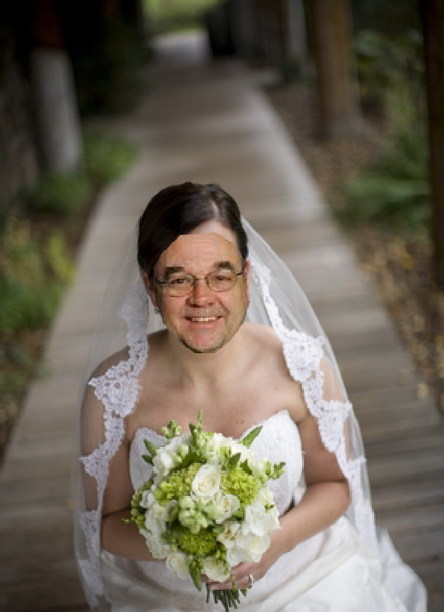 Rep Steve Martin, Always a Bridesmaid, Never the Bride
Oh, now things are going to get fun, we have learned how to photo shop
Rep Martin, you've been busy this week I hear. You sent out a letter to the entire House that was nothing short of despicable, nothing short of jackbooted thuggary (is that even a word?), and shamed yourself in front of the entire state.
SB 878 was authored by former Representative Dan Sullivan and pushed by House leadership despite the nasty little surprise hidden on page 149 of the bill. The Oklahoma Truth Council article also takes Richard Engle and Charlie Meadows of OCPAC to task for not doing due diligence on the bill even though Richard's wife Denise is running that section of the labor department.
But on to our never a bride story. Representative Martin has served under four House Speakers; Hyatt, Cargill, Benge, and Steele and has yet to earn a single Chairman post. We are told that even more galling for him is watching the junior representative from Bartlesville, Earl Sears, holding the powerful Appropriations and Budget Committee Chair.
Martin seems to fit the old saying of "Always a bridesmaid, never a bride" so he is trying hard to win the respect of House leadership by doing their hatchet work. So it was no surprise when Representative Steve Martin sent out a letter to the entire House Republican Caucus asking them to support a new Caucus rule change that would require all members to sign oaths of confidentiality before being admitted to Caucus meetings and voting in Caucus meetings.
This attempt to muzzle free speech of elected legislators is in response to the Sooner Tea Party having access to the voting records on the Speaker Designate race. House leadership was embarrased, they looked weak and foolish after the loss, so the added sting of the RINOs being named was too much for them to handle.
In Represenative Martin's letter he attacks conservatives that are leaking information then goes on to admit that the leaks don't meet the threshold for using the existing Caucus rules to punish legislators. He claims that the rule change wouldn't allow a member to be kicked out of the Caucus for leaking info nor would the member be punished but when you read the actual rule it becomes obvious that without signing the insane oath, the member won't be allowed to attend the meetings or vote!
Even worse is that Martin's oath states "I ____________ do solemly swear on my honor as an American, as an Oklahoman, and as a State Represenative..."
Mr. Martin, Americans don't sign oaths to hide crooked politicians from exposure. We believe in the freedom of speech and the right of legislators to keep their voters informed of all that is going on at the Capitol. We also believe in their right to speak freely during debates on the legislation that will affect us all.
How is it that House leadership thinks that they are somehow lording over the individual Representatives? They are treating them like employees, and treating them like worthless employees at that. Wouldn't it be better for House leadership to act and speak in such a manner that won't embarrass them when it gets out?
Representative Steve Martin needs a lot of phone calls and emails. Be polite, especially if you get his assistant. Those folks don't make a lot of money and they put up with a lot of dirt that falls off their boss so be polite when speaking with them, be firm about your message, but polite. Representative Martin asked Caucus members to call him and email him directly in the letter so we should take advantage of his offer. I would say that leaving messages at either place would be out of bounds for his assistant so were it me I would blister his sorry un American a**.
Shame on you Representative Martin. You should move to Cuba where your values would be appreciated.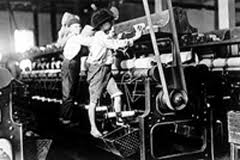 Kids Helping With Chores = Illegal Child Labor?
Here is a chance for Oklahoma Labor Commissioner Mark Costello to show his dedication to conservative values. The U.S. Department of Labor is proposing a new rule change that makes it illegal for farm youth to work around a farm or ranch unless they are 16 years old or older. Prohibited activities include feeding livestock, working cattle from horseback, helping at the squeeze chute when doctoring animals or working with 6 month old male animals. Grandparents would be prohibited from allowing any grandchild to assist with farm chores. Youth rodeo activities, youth participation in horse shows and livestock shows would also be affected.
The deadline for making comments on the U.S. Department of Labor website is December 1
st
of this year
Please take time to read
the article
and then follow the link to comment on the Department of Labor's website. Look for the link to the comment section for the U.S. Department of Labor and post a comment to show the bureaucrats that messing with family farms and ranches is not OK in Oklahoma.
I spent part of my childhood on a working cattle ranch. One of my daily chores when I was a first grader was to drive the 2 ton hay truck while my older brother or dad broke the hay bales for the cattle, heck I was too little to handle bales so I had to drive the truck. Had to sit on a pillow just to see over the steering wheel.
Learning how to handle animals during branding, castration, worming, even during birth emergencies were all part of living on a farm even for a kid. Riding drag when moving cattle to the pastures was hot and dusty but boy was I proud to saddle up that pony and help out. When it was time to get the hay in before it rained I would be sat on the 2N Ford tractor, someone would slap it in low gear, and I would steer it back home. As I got older I would help fix fence, clear land, cut firewood, whatever needed doing. Wasn't an easy life for a kid but you learned how to work and helped the family survive. I'm not saying I wasn't glad when we moved to town though!
The new rules also prohibit those under 16 years of age from performing any tasks that inflict pain on animals, which pretty much covers everything you have to do with livestock, branding, dehorning, castration, worming/drenching, or doctoring an injured animal.
But what happens at the U.S. Department of Labor really isn't our only concern, we should also be asking Labor Commissioner Mark Costello to step up and let the Feds know that Oklahoma will not stand for interference with our families or our family farms and ranches. I heard a story told once by an Oklahoma labor inspector. Seems he got a complaint that a bricklayer in eastern Oklahoma was working two young boys during the summer, hauling mortar, moving bricks, cleaning up, general labor work. So this inspector drives out, sees the two teenage boys on the job site and starts to write up a citation for the brick layer. Well the brick layer comes off the scaffolding extremely pissed off, chases the labor inspector back to his car, where through a slightly rolled down window the inspector learns that the two boys were his sons learning the trade during the summer and further learns exactly what the he can do with his citation. The labor inspector could laugh about the story and said he learned a valuable lesson about interfering with a man's children.
These days the bricklayer would likely find himself in court and his children taken from him by the overbearing child welfare system. Rather than celebrating this type of independent man teaching his boys how to earn an honest living a big city jury would likely pack him off to the state penitentiary. Things are bad enough with the state being involved in families, we don't need the U.S. Department of Labor raiding family farms with SWAT teams like they have been doing in the raw milk cases and fresh farm food cases.
Call Labor Commissioner Mark Costello at
405-521-6100 or 888-269-5353 for the OKC office
or
at 918-581-2400 for the Tulsa office.
Ask him to get involved and stop this madness before it becomes law and to have legislation ready to submit to the Oklahoma legislature in 2012 to prohibit the U.S. Department of Labor from interfering in Oklahoma business.
What Does the Tea Party Stand For?
Back before the Speaker Designate election we posted
a list of the sixteen top issues
that the majority of Tea Party members were passionate about. We are going to start elaborating just why these issues are such a priority and why legislators should be questioning their stance on these issues if they aren't supporting them. We will also report the various shenanigans that occurred last session that kept Oklahoma from passing good legislation on the issues.
The first issue on the list is illegal immigration. The problems with illegal immigration range all over the board from the impact on our school systems to the lowering of wage rates for working class Oklahomans to the rampant unfair competition in the construction industry. As a former employer, and I say former because I am not hiring workers again until the excessive regulation and taxation on hiring employees is reformed, I've had as many as 40 workers at a time on my payroll, with my current shop employing eight workers when the economy was thriving, so I know a little about what the average employer faces.
In 2008 the illegal immigrant population stood at an estimated 11.9 million workers. In 2011 almost 400,000 illegals were deported by the Federal government, yet the numbers of illegals continue to rise. The impact on the labor market is the most troubling with working class wages being decreased by around 44% since 1980 when adjusted for inflation. I can tell you that in the mid eighties I ran a small ad for four workers for my Fort Smith furniture factory and over 1,000 applications were received before we stopped taking them. Times were tough right after the Penn Square Bank went down, even in eastern Oklahoma and western Arkansas but we were hiring good men starting at $8.00 per hour with our top workers earning around $12.00 per hour. Fast forward twenty-five years to 2010 and starting wages in cabinet shops in Oklahoma City were still starting at $8.00 per hour with top hands earning between $12.00 and $15.00 per hour. If would now take $207.00 to buy the same products that $100.00 would buy in 1984 yet wages have stagnated for the lower class.
As a result of inflation and wage stagnation many of the younger workers simply don't want to work, especially when they can get on government assistance. One of the immediate benefits to driving the illegal workers out of our state would be the immediate rise in wages, luring disaffected workers back into the job market. The problem is made worse by our educational system brainwashing children into thinking that they have to attend college in order to make a living, setting the expectation that not having a college degree means you are a failure.
Many young men in my generation worked construction jobs on commercial job sites or residential job sites, many starting their own contracting companies and created jobs. These days the illegal contractors pretty much have a lock on trades like roofing, framing, concrete work, tile work, painting, and landscaping.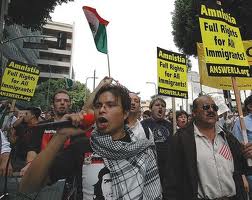 The only trades that are surviving the illegal onslaught and working U.S. citizens are electrical, plumbing, and heat and air work as these trades require licensing. Everything else has been taken over by illegals or contractors working illegal workers as their costs are tremendously lower from dodging workers comp costs, payroll tax costs, liability insurance costs, and income taxes. A firm hiring American citizens doesn't dare work off the payroll, they will get caught when a worker is injured or files for unemployment. The illegals don't dare press for unemployment or medical treatment out of fear of being deported. Many companies deduct taxes from workers checks but don't report the taxes to the government knowing that no tax return will ever be filed.
The value of cheap labor isn't lost on the big businesses in Oklahoma so the State Chamber of Commerce, the OKC Chamber of Commerce, and the Tulsa Chamber of Commerce keeps control of the capitol to prevent illegal immigration from being addressed or enforced under existing law. They know that a surplus of labor keeps labor costs lower at the working class level. The middle class might benefit from cheap labor for remodel projects, lower restaurant prices, motel prices, or lawn work but a vast swath of individuals in Oklahoma no longer have disposable income to support the middle class businesses. Henry Ford understood that if his factory hands couldn't afford his product then few others could afford a Model T so he paid his labors a fair portion of the profits from building cars.
But along with the flood of cheap labor and expectations set by our public education, the average employer finds himself competing with government handouts. Why should a young Oklahoman work 40 hours a week at a job that pays little above what he can get by not working? As it is they can get free medical care at any hospital, food stamps, rent through Section 8, even get a nearly free home phone. Is it any wonder that many are opting out of the working class?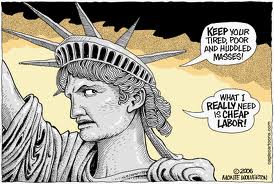 Quality of life begins with productivity, being responsible for your own needs, and having the freedom to go about your life. Paying people to waste their lives just drives up the needed tax dollars and perpetuates the lifestyle of the poorest of our poor.
Another canard about illegals are that they are generally hardworking, honest people. In fact over 80% have committed serious crimes including identity theft and in addition to illegal entry and 40% have committed violent crimes. Over 17% of Federal inmates are illegals despite them being only 3% of the nationwide population.
Another excuse that is trotted out for not deporting the illegals is that they are already paying taxes The illegals that are reported on legitimate payrolls do pay some tax but they fill out their W-3 card claiming a half dozen kids so that their taxes are nearly zero.
The largest impact of illegal immigration is on our poor and young people just starting out in life. They are the ones that compete directly with illegals for jobs, housing, and space in the schools.
How much less time and resources do our school systems have due to the need to teach basic English to illegal immigrant children rather than starting out on the basics like you can do with a citizen child?
How much of the increase in school cost due to increased population is required due to the influx of illegals? Most of us had parents that paid for our schooling through property taxes as we were growing up, as we paid for our children's education costs through property taxes as they were growing up. A citizen's school costs will be around 13 years of their life, with the first five covered by their parents paying property taxes then they pay property taxes after they leave school. An immigrant child is dumped into the system with no prepay nor is it guaranteed that their family will stick around to continue paying the property taxes. And if their family does pay property taxes, at what rate?
The illegal immigrant children tend to come from the poorest neighborhoods where property taxes are vastly lower than the average Oklahoman's neighborhood. We saw that Rep Mulready's homes cost between $1,800 and $5,000.00 per year in property taxes, I would guess that the average tax on a Hispanic area home is more like $200 to $300 tops. The point being that the increase in the cost of educating the poor population outstrips the increase of property taxes in general.
Another point is the number of children that U.S. citizens have versus a third world immigrant family.
But this is preaching to the choir, anti illegal immigration has enormous support in Oklahoma which leads us to the question of why we didn't get our laws strengthened this year? That is an easy answer, the RINOs that do the bidding of the State Chamber of Commerce.
There was fairly decent bill filed by RINO Representative Georg Faught this year, HB 1446 that was far from perfect but it was a move in the right direction. The bill had a clause that state and local law enforcement officers couldn't use race, color, or national origin to determine a suspect's citizenship, a bit useless toward stopping the flow of illegals but it addressed the civil liberty issues of determining who is legal.
The bill required that officers be trained and authorized by Immigration and Customs to verify immigration status, again anti common sense but there needs to be civil rights protection.
Smuggling humans for profit became a felony and the bill allowed cops to stop any vehicle if the cop had reasonable suspicion of human smuggling.
Stopping in the middle of the street to pick up day labors was prohibited and it made it a crime for illegals to apply for work or solicit for work as an employee or contractor.
The bill allowed for the forfeiture of any vehicles used to smuggle, transport, or used to hire illegal aliens and required all employers to procure proper a proper state drivers license or ID card, a immigrant visa, a permanent resident card, or other form of ID issued from a state or federal agency.
And it made it legal for local government and state government to share information on the immigration status of individuals.
The bill passed the House 85 to 7 with 9 excused from voting. Sounds good, huh? It soon passed the Senate 38 to 7 with 3 excused.
Then came the Conference Committee where the bill was not only gutted, it was turned against the original intent of the legislation.

After the
Conference Committee Report
, the bill was all about human smuggling with all the good portions of the bill stripped out. It carefully crafted a loophole for "the provision of any state or local public benefit" and for "regulated public health services provided by a private charity using private funds." In other words, safe haven was given for Catholic charities that are used to funnel illegals into the state and to get anchor babies documented and placed upon food stamps and for free State medical care.
The new version went on to protect illegals seeking immigration legal assistance from being deceived, a noble purpose for a legal immigrant but why make it easier for the illegals to change their status? Well, this was nothing more than the Oklahoma Bar Association going after the so called Notarios, immigration consultants that help file visa applications. This language was given to the author of the bill, Rep George Faught, by the ACLU, the Mexican American Defense Fund, and the Puerto Rico Defense Fund to give immigration attorneys a monopoly on helping with visa applications. Why is it that it is always about the money?
The tiny Oklahoma State Bureau of Narcotics and Dangerous Drugs Control agency was to be put in charge of working the majority of illegal alien cases and "human smuggling" cases, removing jurisdiction for illegals from state and local law enforcement officers.
The bill also allowed the OSBNDDC to issue T and U visas that basically provided a road to citizenship for any illegal immigrant that
could
cooperate or
might
have information on human smuggling or any of a long list of crimes that includes domestic violence. No proof of a crime is needed, no police report, no real cooperation required to claim their visa. This is simply a backdoor method of legalizing illegals by using our laws against the interests of the public good and public opinion at large.
To find out what happened we talked to a few legislators and reviewed the progress of HB1446. Here is the
history of the bill
.
Where it gets interesting is on 5/3/2011 when the Senate Amendments (SA"s) are rejected. It wasn't that the Senate version was that bad, it was that House leadership didn't like the entire bill! So by rejecting the Senate version of the bill a conference committee had to be held to bring the House version and the Senate version into agreement. Sounds reasonable, right? But rather than using the two actual bills, the Senate bill and the House bill, House leadership made a new bill called a Conference Committee Substitute (CCS). At the Capitol, normal math doesn't work. If the House bill was a 7 on a scale of 1 to 10, and the Senate bill was a 5, that doesn't mean we get a 6, we might get a zero as we did in this case.
On 5/9/2011 the Senate agreed to the Conference Committees to bring the two sides together on HR1446. Senate committees usually don't meet, the Senators sign off on a report on the bill after Senate staff fixes the disagreements.
The next step was that House leadership; remember that Speaker Steele was on the committee, substituted the new CCS for the original bill without telling the others on the committee that the bill had been radically altered. They might have said "CCS is offered for unanimous consent", paused for a few seconds and said "Any objections?", then slammed the gavel down and said "CCS substituted for CCR". Then immediately they made another motion "CCR is offered for unanimous consent", "Any objections?" paused for a couple of seconds, then slammed the gavel and called it done. This scenario is likely true as there were two votes on the bill in the same minute according to the Conference Committee voting records.
A sharp legislator would have objected and asked that the differences between the CCR and the CCS be explained but this is rarely done. Most of the legislators tend to trust House leadership that they won't be screwed over like this and go on record voting for a bill that they wouldn't otherwise support. The CCS might have been posted online late the night before, there wouldn't have been any copies passed out before the meeting, and who can read a 30 page statute anyway while participatingg in a meeting?
I talked to Representative Lewis Moore before publishing this newsletter since his vote was so out of character. Moore didn't remember the committee vote at all, didn't remember signing off on it either, but after talking with other legislators and finding out how things were done, it makes sense that Moore got caught in a trap. Most likely Rep Jordan got caught as well while Swartz was most likely just clueless on the entire matter. Jordan was carrying water for House leadership early in the session but it is said that he has seen the light.
Once Moore became aware of the content of the new version of HR 1446, he lobbied other legislators and even stood up and debated against the bill on the final vote. One quote attributed to Moore was when he approached Representative George Faught, the author of the bill, and said "Are you nuts?".
And low and behold, it turns out that the final House floor vote on the bad version of the bill has vanished! It seems that Speaker Steele and his cronies had the vote redacted out of the House journal records because the vote was controversial and because they didn't want the vote to be used against those that voted for the bad bill. Can that be done? Yes, it can and it does get done. Not only that, remember the new House rules enacted on opening day of the session, the ones that were so controversial? Within those rules were some buried time bombs including one that said that a Conference Committee vote can only be recorded if requested 24 hours in advance and with the signatures of a large number of the entire House members. I believe it was around 15 members required.

In the next newsletter we are going to uncover more redacted events that Speaker Steele ordered. Sad to say this but I am looking at him as less than a man after being exposed to his character. They say that the elite always push the crooks to the top where they can be used and Speaker Steele is proving that to be a true statement.
So who were these Conference Committee Report authors that changed the bill from the imperfect but fairly reasonable bill that was originally passed by the House?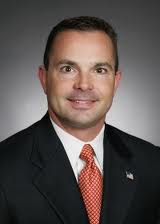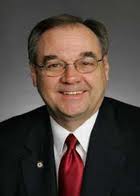 Representative Fred Jordon Representative Steve Martin
(405) 557-7331 (405) 557-7402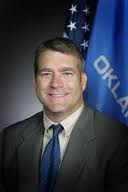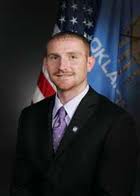 Representative Lewis Moore Representative Dustin Roberts
Moore is okay, don't call him (405) 557-7366


Representative Colby Swartz Representative Dan Sullivan
(405) 557-7352 Don't bother to call this one


Representative Sue Tibbs Representative Kris Steele
(405) 557-7379 (405) 557-7345
Of those on this list, only Representative Moore seems out of place. I called him and got his version, that checked out with the actual record.d Moore said he learned just to say no when pressured to vote without having an advance copy of the bill.
There were others on the committee that didn't sign off on the bill or weren't present so they were less culpable.
The Senators that watched it happen were :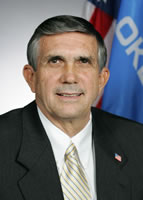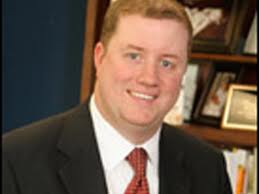 Senator Justice Senator Newberry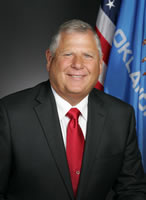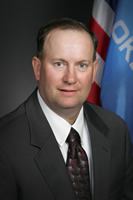 Senator Allen Senator Fields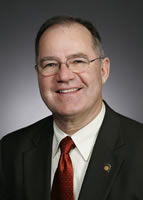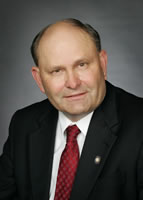 Senator Ballinger Senator Ellis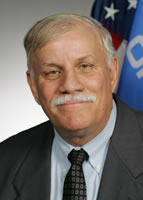 Senator Garrison
With Senator Sykes and Brinkley not present or not signing the final report on the bill.
We are not sure if they were in collusion with House leadership or not but were it me and I worked to get an issue passed and then saw it bastardized like this there would have been some shouting matches going on and their bills would have been voted down in the Senate in retaliation. I do plan on approaching several of these Senators and getting their side of the story.
This is business as usual at the Capitol. The crooked ones campaign one way and vote another, while using every sick trick in the book to deceive the voters while frustrating the few good legislators that are working for the public interest. We should not allow bad men to gut good legislation that has already passed the House and Senate floor. The final bill went down on a RINO/ conservative split with all the usual characters voting for the bad bill and all the more honest legislators voting to kill the bill.