Oh, Those Sooner Tea Party RINO Index Ratings Don't Matter
Keep Hewing to the State Chamber Line Rep. Martin
We have used Project Vote Smart for years to gather information on politicians and now it seems they are using the Sooner Tea Party Oklahoma RINO Index as a source as well. One of our writers was researching a politician and realized that not only were they using our rankings, they were putting them at the top of the list of various group rankings on Oklahoma politicians.
A lot of work goes into the research and tabulation of the legislative session votes. We have one staffer that works on that data from around the end of May till midsummer and it is a tedious and boring job but linking the legislator's votes with his re election is crucial if the average person is going to make a good choice. And picking the legislation is getting tougher in the House of Representatives because by and large we have straightened those boys out and they are doing a whole lot better than in years past. This session there weren't any smoking guns like open carry bills getting killed, or Obama Care/Fallin Care bills they were trying to sneak through. The State Chamber has begun focusing on straight old corporate welfare because they know the Sooner Tea Party and the other grassroots groups will come after any politician that gets off the reservation.
But the rankings are out there now for the world to see. Poor
Representative Steve Martin is saddled with a measly 5% ranking
and there isn't a damned thing he can do about it except to begin voting to represent the people of his district instead of the special interests that bribe him with campaign contributions. Reminds me of an email he once sent us proclaiming that he would be proud to see the Sooner Tea Party publish his voting record. The arrogant turd actually thinks he is voting conservative and that anyone to the right of him is a crazy right wing nut job.
How is that working out for you there Steve?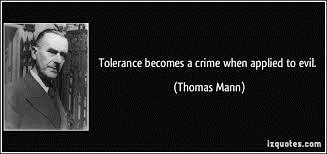 Running for Office = a License to Lie
THE WATCHMAN
Well folks it's getting down to the wire now. All you political junkies like us are geared up for the final push for the little inconsistencies, those little lies in the campaigns that may well determine victory or defeat. One must ask, does this give any politician, in this case the incumbent Governor, the right to lie about their record? We think not. We will make our case here.
We'll begin with the election of 2010. Why then you may ask. Well not only was that the year Governor Fallin was elected, but it was the year that Oklahomans roundly rejected Obama Care in any form. Fast forward to 2014, another election year and a tough campaign, what does the incumbent do,
this
. All to gain a few votes. This is reminiscent of her telling the Oklahoma Public that she would not issue spousal ID cards to same sex partners of Oklahoma National Guardsman while at the same time moving ID card making machines to National Guard sites on Federal Property where she has no choice. Once again just to garner a few votes.
Politicians often have a narcissistic way of telling the truth. Narcissism is "the pursuit of gratification of one's own attributes, derived from arrogant pride." Governor Fallin's lack of chatter on this grant from Obama Care can be found
here
. What can't be explained is why she would do this with litigation still pending. The only explanation we can see is she is ready to cave in to the financial people behind her campaign and accept Obama Care. This is disgraceful.
Another area that has been in the news lately where Governor Fallin has left the people of Oklahoma without adequate explanation is immigration. Sure her campaign touted the fact that she wrote a letter to her friend, President Obama, and that she managed to obtain more accountability for the minors being held at Ft. Sill. She neglected to tell you this though,
2014 Has Already Seen 88% Increase in Illegal Immigrant Children Entering U.S., Compared to 2013
. What is the accountability of the 241 remaining illegal immigrant's minors in Oklahoma. What is being done to ensure they make their court dates? What is being done to protect legal residents and our children from the diseases they brought with them? Again Oklahomans are left in the dark.
Then we came across
this article
. Articles like this, hushed up by the larger papers, demand the citizens of Oklahoma to call into question whether or not Governor Fallin has the safety of all Oklahomans in mind or only the safety of the extremist Islamist? The bill would have expanded the explanation for justifiable homicide.
There is one other area we feel the Governor has let the Citizens of Oklahoma down. The patient that was reported at Deaconess Hospital with Ebola like symptoms was cleared in less than twenty four (24) hours. We hope that the diagnosis is correct, but all we have to go on is
this
. This leaves us to ask why has Oklahoma suddenly developed a blood test for Ebola and not told anyone and if we didn't, why wasn't a blood sample sent to Atlanta for testing?
This leads us to only one conclusion. Governor Fallin will lie to the citizens of Oklahoma when she thinks no one is looking. She'll cheat on the promises where she can and she just cannot be trusted. This may be her first term as Governor, may it also be the end of her political career.
The Man behind the Curtain
And the Women behind the Man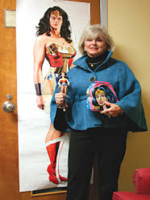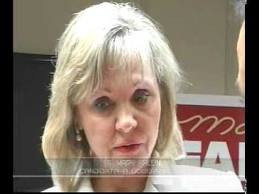 LaRita Aragon AKA Wonder Woman
Governor Mary Fallen
Just who is responsible for saddling Oklahoma with a missing in action Commissioner of Public Safety?
DPS Commissioner Michael Thompson is away from his post more than he is there according to reports from inside the Department of Public Safety. Thompson, least qualified of three candidates was appointed in 2010 to his post partially due to the black caucus pushing for Thompson as they had pushed for diversifying the OHP. A military background was about the only thing he had going for him other than the color of his skin and he was a Democrat with at least one link to Barack Obama that became public after Obama appointed him to a multi state task force.
The rumors say that Thompson was getting a military degree at War College and drawing full military pay with benefits while also getting paid by the state, came back as a major, and promptly started lobbying OHP leadership to allow him to attend Artillery school while drawing full pay while getting military pay,
Commissioner Thompson is also rumored to seldom appear for work after vastly increasing the staff and passing much of his duties off to staff. Military work appears to take up most of his time and as he gets only one month leave per year it is difficult to look at his resume and figure out how he accomplished all that as a part time citizen soldier. But he has the dubious honor of presiding over a department that has suffered scandal after scandal in the last year or so and has driven morale down into the weeds.
But who was responsible for Thompson's leapfrog over more qualified candidates? That would be LaRita Aragon, who became Oklahoma Secretary of Veterans Affairs around the same time as Fallin appointed Thompsen. Aragon was Mary Fallin's roommate in Washington D.C., a retired 2 star general in the Air National Guard, and a determined politician punching her tickets on the way to a life sucking on the public teat. Aragon pushed Fallin to appoint Thompson as DPS Commissioner, a risky move for a politician that had made the news in connection with other State Troopers if you know what I mean.
It didn't take long for Thompson to show extremely bad judgment as he stuffed the roster at DPS with cronies to do his work. Thompson actually created a high ranking job of executive assistant out of thin air and appointed a high school friend and previous co worker to the post. Steve Barger was hired despite being fired from a prison guard job after being involved in beating 19 prisoners and facing a lawsuit over the abuse. Troopers inside OHP leadership claim Barger was hired to be Thompson's eyes and ears while Thompson was away earning military pay.
Barger was one of a gang of prison guards that brutally beat handcuffed black inmates at the Lexington prison. Barger was identified by another prison guard as personally beating an inmate and threatening co workers to keep them silent during the investigation. Oklahoma settled a federal civil rights lawsuit brought by ten inmates and Barger and other guards were fired from their jobs.
Thompson tried to claim that he was unaware of Barger being fired but the two had worked together for four years at Lexington, were high school friends, and had attended National Guard officer candidate School together. Barger was paid $60,000 per year to gather information on manpower, recruiting female troopers, and tracking inmates that might be a threat to troopers.
Barger claims that he didn't beat any inmates and that he had a "disagreement about policy violations" with the Department of Corrections. But his firing was litigated through the Merit Protection Commission, Oklahoma county district court, and through the Oklahoma Court of Civil Appeals. The Merit Protection Commission found that Barger was the assistant commander of the Emergency Response Team and was in charge of the raid that raided a list of 10 "troublemakers". The men were handcuffed and dragged backwards to be "interrogated".
Several inmates identified officers involved in the beatings including Barger. One inmate testified that Barger and two other officers punched him in the back while screaming racial slurs and these inmates passed polygraph tests about the beatings. Three other prison guards corroborated the stores from the inmates and that tells me everything I need to know about what actually happened.
The Tulsa World wrote an article on Thompson's hiring Barger and included some chilling quotes'.
"Correctional Officer Keith Newark "testified he witnessed Barger hit an inmate in the back of the legs with a PR-24 riot baton," court records state.
"Officer Newark also testified that Barger came into the control room and said they were going to get as many officers as they could to hit inmates that night so there would be collective guilt and if anyone spoke up they would all fall," states an order by U.S. Magistrate Judge Ronald Howland, dated Sept. 30, 1996.
Newark later resigned his job because of threats from Barger, DOC records state."
Barger was fired in a termination letter by the Lexington prison warden Michael Cody and was fired for violating the civil rights of prisoners and attempting to intimidate co workers from cooperating with the investigation. Barger claimed in the Tulsa World article that he had been dismissed from the federal lawsuit before it was settled but the lawsuit was settled right before the November 1996 trial date and listed Barger and five other defendants still remaining after 15 DOC employees had been dismissed.
Barger became the deputy director of the Oklahoma Public Employees Association before being hired in March 2011 to work as an assistant director of the highway safety program. Thompson moved Barger into the newly created executive assistant slot late in 2011. When interviewed by the Tulsa World on the decision to hire Barger Thompson claimed that the lawsuit and firing didn't show up on the background check.
Political cronies hiring cronies… leads to lots of problems for taxpayers. In this case we have a crony (Fallin) being pressured by one of her cronies (Aragon) to hire another cronie (Thompson) who hires one of his own cronies (Barger). Along the way obvious problems get brushed aside and simple background checks are omitted or ignored if they turn up negative information.
Just business as usual at the state Capitol.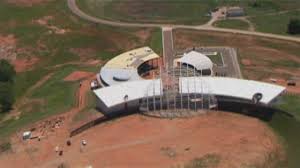 It's Back, Well Maybe, Then Maybe Not
By Ms PM
Can you guess what we're talking about? Here are a few hints to jog your memory. It's something some would call half-finished while others call it half-baked. It's something that hasn't generated revenue. It's something that taxpayers are on the hook to pay for security, maintenance, insurance and for paying the bond debt.
And the guy that gets do deal with this basket case
is none other than House Speaker Jeff Hickman. He says "It's a state asset and we have to do something with it." Could it be that the American Indian Cultural Center and Museum doesn't leave that rancid taste in his mouth like it does to the taxpayers picking up the tab with their hard earned dollars?
To top off the list of those who wanted this boondoggle is our great and fearless leader, Governor Mary Fallin. We wonder if this will be in her list of accomplishments as she campaigns for another term which if elected, would do something similar to what we are all experiencing with the second term of the Big Commander In Chief, O-Shithead. Missy Mary continues to perch atop her honey wagon fluffing her panties with non-odorous farts. What a sweet deal for all.
Hickman did not allow the funding to come to a vote on the House floor last session because the votes to pass it weren't there. Seems there were a few actually paying attention to the citizens. He could be expected to go through the same motions next session. He said, "It's important for the majority caucus to decide what needs to be done." We continue to ask, what is it about listening to the majority of citizens on this issue? Haven't Oklahomans said loud and clear that they don't want this burden?
Another issue if this is passed and Oklahoma City gets their taxpayer funded piece of the action other cities including Tulsa, Bartlesville, Enid and Woodward, to name a few, will want their piece of pork pie.
Blake Wade, executive director of the center, was hopeful that lawmakers understood if the Center wasn't finished there would be a movement to return the land to Oklahoma City. "The city deeded the land to the state nine years ago on conditions it be used for development and operation of the Indian center." That being the case just sign the property back over to Oklahoma City along with a mortgage for what has been spent so far. If the leaders of Oklahoma City are sure this debacle will eventually make enough money to pay its bills they will jump at the chance.
Leaving this mess as it is costs $700,000 a year with a debt of $5 million per year. It is way past time to put the assets up for auction just as if it was a failed industrial project or a failed business deal. Let a new owner finish the gold plated monstrosity if they think it will make money or even better tear down that big honking pile of dirt and stockpile it to the side wile rebuilding the mound as a sanitary landfill to remind legislators as they pass by what happens when government tries to pick winners and losers in the free market.