BBC'S WORLD OF ENTERTAINMENT…
…AS COMPANY UNVEILS Q4 SLATE
HMV CHIEF EXEC SET TO LEAVE…
THE BOYLE EFFECT HELPS DANNY
ROCK ON A ROLL FOR CLEAR VISION
RAID ON TRADE AS ACTIONER LOOMS
VERTIGO LOOKS DOWN ON THE REST…
…AND MoC DOES WELL IN SIGHT AND SOUND POLL
ARROW'S VIDEO ARM UNVEILS Q4 TITLES
LOVEFILM INKS MIRAMAX DEAL
HIGH FLIERS' STIFF UPPER LIP
RELEASE OF THE WEEK – ELFIE HOPKLINS
---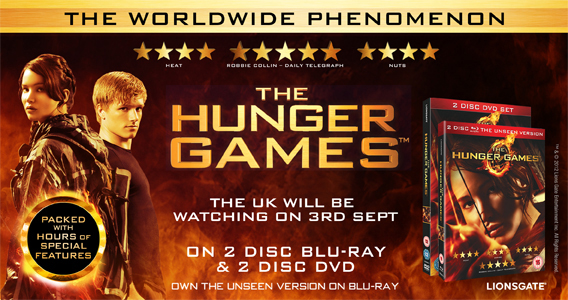 ---
If you can't read this newsletter or see the ads, please click
here
It Was A Good Week For…
Vertigo, with Alfred Hitchcock's thriller toppling Citizen Kane in Sight & Sound's greatest films poll (see below)…
It Was A Bad Week For… Anyone who thought it was going to be quiet in August, what with the Olympics and all that… Have you seen how many news stories we've got this week?
So, we'll start with the meat and veg of the BVA's announcement this week on the figures for the first part of 2012. The BVA revealed its figures as the Digital Entertainment Group did the same in the US. On this side of the Atlantic, the figures showed that the current trend is continuing, with continued growth in digital and an overall fall in spending on video entertainment. But that fall – the market was down 6.8 per cent in the first hald of the year – can be ascribed to economic circumstances and continued woes outside of our sector. Digital video spending was up 15.2 per cent in the first six months of 2012 and, showing it's a continued growth, the second quarter saw a near 20 per cent rise. Physical sales still make up 83 per cent of the market for the year so far. The US figures were more impressive – continued Blu-ray growth and digital growth helped consumer spending rise by 1.43 per cent. It was small, admittedly, but a rise is a rise, although the BVA can point to the fact that UK figures don't take digital subscription services into account. BVA director general Lavinia Carey said: "The accelerating growth in digital expenditure demonstrates that more viewers are enjoying the benefits of video entertainment online. This is unsurprising given the increasing number of digital services being introduced through TV-and internet-based platforms and the continuous innovation taking place in consumer electronics which make it ever easier to access these services at home and on the move. The majority of the population still prefer buying discs and although it's tough out there, this is the most valuable part of the audio-visual industry, on which the film and TV sector also depend to finance future productions."
One company's that's enjoyed a strong start to the year has been BBC Worldwide, which has had a strong start to the year and, judging by its Q4 slate, unveiled to us in its West End offices this week, the rest of the year is looking good too. The slate sees the company further flexing its muscles in the stand-up comedy arena and also sees it offering up a hugely impressive slate of TV comedy titles. New marketing director Rob Lowe said: "In 2012 BBC Worldwide is delivering its broadest ever array of Q4 home entertainment releases yet. From market-leading standup comedy such as John Bishop, to groundbreaking BBC drama like Parade's End, we are looking to provide fans of our shows with products that will continue to excite and entertain them throughout 2012 and 2013. The biggest BBC brands such as Doctor Who, Top Gear and Strictly Come Dancing will all be seeing key blockbuster releases, hopefully continuing the momentum generated by the launches of Sherlock, Call the Midwife and Horrible Histories earlier this year. Other major releases for BBC Worldwide include Celebrity Juice: 2 Juicy for TV 2, Westlife: The Farewell Tour and the incredible celebration of a legend in broadcasting - Attenborough: 60 Years in the Wild. Overall – a release schedule to be very excited about."
---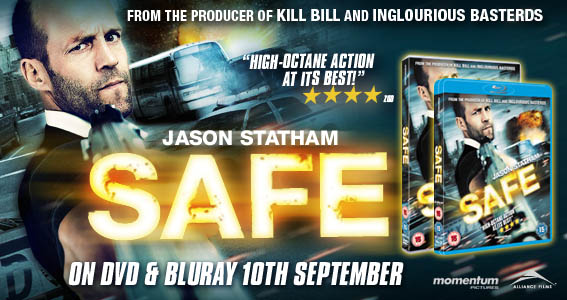 ---
Moving through the TV comedy titles first, BBC Worldwide is offering up a second Celebrity Juice title, which will capitalise on Keith Lemon's ever-growing stock and should build on the 500,000 sales of the first Juice offering. We've already mentioned the forthcoming Mid-Morning Matters title, due on November 12, but with lifetime sales of almost 1 million units, as well as a comeback thanks to his bestselling autobiography, Alan Partridge, aka Steve Coogan, is another comedy creation who should sell big this autumn – back of the net, as Partridge himself might say. Red Dwarf is returning, with brand new action in a 10th series, featuring the original cast reunited. This release, certain to add to the franchise's 2.5 million sales thus far, will feature more than two hours' worth of additional footage. BAFTA award-winning comedy Rev returns, in its second season, which will include the Christmas special. Its burgeoning reputation can only enhance its chances, while a second series of Friday Night Dinners will also arrive on the back of transmission. The Thick Of It will return, in a Coalition-inspired fourth season, also marking the first time that BBC Worldwide has released a Thick Of It title in Q4. Another key franchise on its way back is An Idiot Abroad, which has sold a stunning 1.25 million units. This latest outing sees Karl Pilkington joined by another Gervais protégé, Warwick Davis, on a global tour. New comedies come in the shape of Some Girls, which is set to debut on BBC3 and current unlikely Hollywood hunk Chris O'Dowd in Moone Boy, as an imaginary friend (this looks excellent too).
Doctor Who is on his way back too (the latest trailer for the seventh series landed this week, see it here) and with the 50th anniversary looming large, as well as the Daleks returning, it should signify another purple patch for the Timelord. That same kind of primetime adventure feel comes from Sinbad, currently airing on Sky1 Further drama comes from Ben Miller in Death In Paradise, while Benedict Cumberbatch stars in Parade's End. There's an excellent ensemble cast lining up for eight episodes of Victorian crime in Ripper Street. On the special interest front, there's a first pairing for Jeremy Clarkson and the Top Gear brand in a Q4 release, as he appears together with James May in an exclusive to DVD release. There's music in the form of Diversity Live and Westlife Live, both released on the back of sell-out events. And naturally Davina returns in her latest fitness title, Davina Intense. Out late in November comes Parky's Picks, in which the perennially popular chat show host selects highlights from his career, with lengthy, extended interviews. Children's is represented by the BBC's key brands, taking Timmy Time, Something Special, Way Buloo, Chuggington and Baby Jake. On the factual front, there's a sspecial release looking at David Attenborough and charting his Sixty Years In The Wild, as well as the first for some time from Michael Palin, where he travels to Brazil, and Brian Cox in Wonders Of Life. And then there's the company's expanding slate of live comedy releases, made up of the excellent Jason Byrne in Cirque De Byrne, on the back of a 4o date tour, fresh-faced comic Daniel Sloss, one-man one-liner machine Stewart Francis; a comic whose star is rapidly rising, Danny Bhoy, and another, John Bishop, returning to the fray, this time on the back of his Sport Relief efforts that have made him even more popular.
---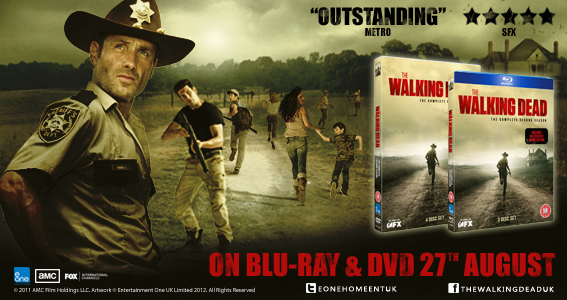 ---
Surprise news of the week came from HMV, where chief executive Simon Fox announced that he is leaving the retailer in September and will be replaced by former Jessops chief Trevor Moore. The reins will officially be handed over on September 3, with Fox, who has been at the company for six years, remaining in charge until his successor arrives. HMV chairman Philip Rowley said: ""On behalf of the Board, I want to thank Simon for his contribution to HMV. He has led the Company through a turbulent period for the entertainment retailing industry and has played an invaluable part in securing HMV's future, not least by strengthening relations with suppliers and successfully refinancing HMV's bank borrowings. We are delighted to have recruited someone of Trevor's calibre. He has the right skills and experience to lead HMV in the coming years." Moore said: "HMV is a great company and a fantastic brand and I look forward to building on its position as the UK's leading entertainment retailer." Fox added: "I am proud to be leaving HMV with a profitable future secured. The appointment of Trevor Moore means that I will be leaving the Company in safe hands."
The Raygun spoke to Fox about his six year tenure, the highs (as well as the lows), his plans for the future and his thoughts about our industry this week. We'll be publishing the interview on our website over the weekend, it should make for a fascinating read. Fox took time to praise suppliers across the board for supporting HMV during its darkest days, he reiterated his belief that the retailer is now looking forward to a healthy future.
Also on our website this week: the Industry Trust's new ad, our regular look at PR coverage across the industry, the return of screening correspondent Alex Kidd, reporting from New York, and our own Tim Murray in his recent viewing. Due up shortly, a first look at the lenticular for The Raid, some thoughts on one-off screenings platforming theatrical releases and the aforementioned Fox interview…
Back to HMV and, in the wake of the wonderful opening ceremony at the Olympics on Friday night, the retailer has confirmed the Danny Boyle effect, with sales of films helmed by the director, who oversaw the £27 million event, soaring in its wake. HMV put forward some fascinating figures, with "a significant lift" in sales. Trainspotting, as well as Boyle's Slumdog Millionaire, saw notable increases, but the biggest winner was Chariots Of Fire. Other winners included Rowan Atkinson titles, Kes, Oliver Twist and even some Harry Potter titles too. The company's Gennaro Castaldo said: "Our stores saw a big rise in demand the very next day for much of the music featured in the ceremony, not least the likes of Mike Oldfield, Underworld and Frank Turner, but we've also seen a noticeable lift in some of the films and TV highlighted during the spectacular Danny Boyle show. Chief among these was Boyle's own Trainspotting, which, of course, only a few weeks ago was voted the greatest British film of the past 60 years by our customers in our Diamond Jubilee survey. We've also seen a lift in demand for Rowan Atkinson catalogue, whether for Johnny English or Mr Bean, but the biggest lift has been for Chariots of Fire, which is not surprising, perhaps, given that the film embodies the spirit of the games and is also out on theatrical release right now. Amazon was first out of the blocks, reporting a mammoth spike in sales of Boyle-related films, with Trainspotting increasing by a mammoth 5,800 per cent and Slumdog Millionaire by 900 per cent. Amazon's John Boumphrey was reported as saying: "Danny Boyle was the first winner of this Olympics with his best loved movies experiencing a surge in sales. From 90s cult classic Trainspotting through to the award-winning Slumdog Millionaire, the increase in orders of the British director's films is a clear indication that people loved the spectacle he created for London 2012."
---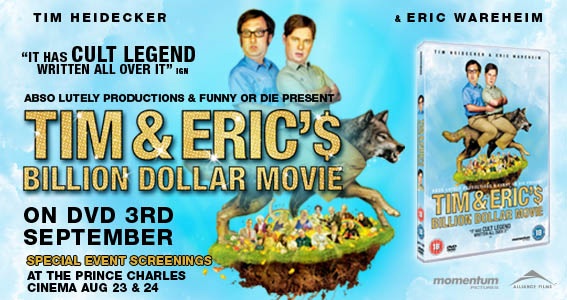 ---
Also performing well this week is Clear Vision's latest Wrestlemania release, one we've already featured here and notable because it features the return to the ring of grappler turned actor The Rock, aka Dwayne Johnson. The hefty Wrestlmania release (Wrestlemania 28) is up to what could only be described as pre-Woolworths levels for the distributor (the retailer was a big outlet for its releases). During the first part of the week, sales were up more than 40 per cent year on year, and the release could end up selling a third more than the last outing in its first week. As Clear Vision's Ben Stanley explained: "This has been driven through a solid TV campaign targeted towards wrestling fans, working closely with key retailers to create a strong in-store presence, good reviews and PR structure featuring talent and the impact of The Rock and the huge publicity his appearance brought with it."
It's come from nowhere to become one of the year's most talked about films,
and one we've been raving about for some months, and at last The Raid,
arguably the action film of 2012 and certainly one of its biggest breakout
successes, is close to making its eagerly-awaited DVD and Blu-ray bow.
Momentum is currently honing the marketing for the September 24 release
date. We'll have more detail on that in the coming weeks, but in the
meantime, we've got some imagery of its packaging and some marketing
elements up on our website now. Noting its rise to success, Momentum's Adam
Eldrett said: "Hard Boiled, Die Hard, The RAID… It is phenomenal that this Indonesian action film with a Welsh director is still talked about in the same breath as two of the greatest action films of all time. We have taken more than £1 million at the box office, for a foreign language film simply an amazing result, it sets things up really nicely for home entertainment. Our research has shown nearly 90 per cent of people who saw the film were planning to recommend it to a friend, considering half the audience also did not realise its foreign language roots that is quite a statistic." The release is now coming together, and we've outlined some of its extras and will have a gif of the lenticular sleeve in all its glory on our website shortly. Eldrett concluded: "It is a very busy period with Avengers, Dictator and Prometheus all around our release date but we feel it can break out even further on DVD, Blu-ray and download."
Back to the BVA, and the organisation has responded to the publication of Richard Hooper's report, Copyright Works. The report, commissioned after the Hargreaves Review, was investigating the feasibility of launching a copyright hub, giving online services and digital download companies the opportunity to to negotiate all rights and royalties with owners and rights holders in one place. Hooper said: "Setting up an industry led and industry-funded Copyright Hub will help maximise the potential for creators and rights owners on the supply side and the wide range of licensees and users on the demand side." The announcement was broadly welcomed, with the BVA's Lavinia Carey saying: "The BVA welcomes the constructive proposals in Richard Hooper's report, particularly the fact that the Copyright Hub will be a voluntary, opt-in, sign post and navigation mechanism focusing on high volume, low monetary value, low transaction cost licensing of creative content. As an active partner in the consultation process we believe that this balanced, industry led hub should act as a source of content owners and relevant licensors. We would like to thank Richard Hooper and his team for consulting widely and enabling interested stakeholders to contribute positively to the policy-making process. We now look forward to working with Government on some of the outstanding issues identified in the report, such as the composition of the Copyright Licensing Steering Group. The BVA's members are in business to get their content to as many consumers as possible and we welcome the report's acknowledgement of the ease with which creative content can now be accessed legitimately. We believe this hub will help develop these online offers further by facilitating the launch of new legal digital services."
---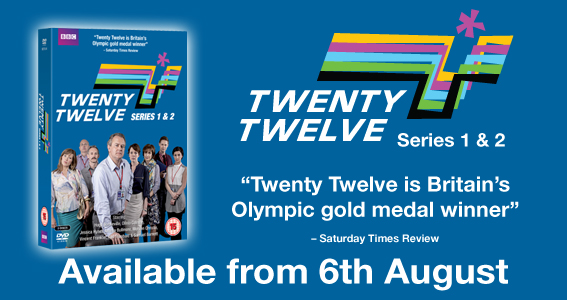 ---
More political stuff, and we've already covered the Film The House initiative, in which members of the public were invited to submit their own short films outlining why copyright is important. MPs are now sifting through almost 1,000 hours of footage, made up of 71 films from 54 different constituencies. MP Mike Weatherley, who's helped put the competition together, said: "I'm delighted that the competition has been so successful in its first year. We have seen so much enthusiasm from amateur film makers, keen to demonstrate their talent. The film industry supports over 100,000 jobs in the UK, and intellectual property is vital to sustaining those jobs and the profit British films bring to our economy. Everyone of any age has the right to protect their intellectual property. We have some amazing prizes; including some which money can't buy. I can't wait to see the shortlist."
Anyone who's been on the Internet, and specifically Twitter over the past seven days, can't have failed to have noticed that Sight & Sound's poll of film critics for The Greatest Films Of All Time was published to much noise and chatter. The poll, held every 10 years, saw Vertigo topple Citizen Kane from the position it had held for some 50 years. The poll has created hige interest in classic films and, with no specific retail partner on board (the secrecy surrounding the poll necessitates that), you could see some activity in the months to come. As the BFI's Phil Roberts said: "It's a great opportunity especially for any retailers specialising in arthouse, world and classic films. There's also a great opportunity for labels – both niche (BFI, Eureka's Masters Of Cinema and so on) and the major too. We've been very pleased with the press coverage, which saw it covered on the 6 o'clock BBC news and across all national press including a page in The Sun." The poll is featured in a newly-redesigned Sight & Sound magazine, which promises enhanced and expanded DVD coverage. You can see the full list over here.
One of the labels performing well was the aforementioned Masters Of Cinema imprint. It was its titles such as Shoah, Metropolis and others featured heavily. The company's Ron Benson said: "It's a privilege to be in a position to be able to release films that are widely regarded as the greatest of all time and perfect timing as we launch our campaign for The Passion of Joan of Arc, released later this year in an exclusive new restoration featuring Dreyer's very own Danish intertitles – on Blu-ray for the first time anywhere in the world."
Speaking of Twitter and Masters Of Cinema, and the label recently used the social networking site to announce its Q4 titles and this week another specialist imprint, Arrow's Arrow Video, did much the same, announcing its titles for the final part of 2012 to its devoted army of followers. The company's Francesco Simeoni said: "It's been quite a success. We're releasing our heavyweight title of the year in November, Zombie Flesh Eaters which uses the Death Waltz artwork by Graham Humphreys, we are cross promoting each other which seems to be working well. We also announced the rest of our Q4, two Massimo Dallamano UK premieres - Super Bitch, with a hot looking Stephanie Beacham and The Night Child with Richard Johnson (from Flesh Eaters) and child star Nicoletta Elmi. We also have a festive horror - Christmas Evil, which John Waters has called 'the best seasonal film of all time' and Kim Newman said was 'the greatest of the [psycho santa] cycle'."
---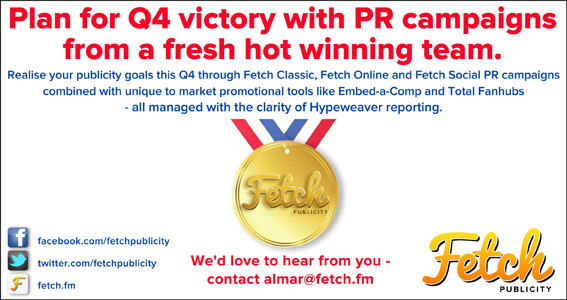 ---
Deal of the week must be LOVEFiLM's announcement that it has signed on the dotted line with maverick outfit Miramax, in a deal which will see the studio's impressive catalogue of films being made available via the Amazon-owned company's subscription video on demand service. It includes such memorable titles as There Will Be Blood, The Aviator, both Kill Bill films and Quentin Tarantino's Jackie Brown too. LOVEFiLM md Jim Buckle said: "We are thrilled to bring Miramax films to our customers. This exciting deal will enable us to deliver even more high-quality content to our members and reinforce, once again, our leading position as the first choice subscription service when it comes to exceptional range and unbeatable value for money."
Title of the week, if we had such a category, would go to the rather wonderful Harold's Going Stiff. It's a low budget British zombie flick, but just when you thought you were tiring of homnegrown horrors featuring the undead, it manages to breathe a life back into the genre. High Fliers is releasing the title theatrically, with a home entertainment release slated for the autumn. The company's May Monteiro said: "Harold's Going Stiff has already got a great online buzz and anticipation is building for the release. Total Film has given it four stars and billed it as one of their must-see titles this summer and reviews across the board have been fantastic so far. With nationwide screenings across the country starting August 6 and DVD to follow in the autumn, Harold's Going Stiff is set to become a surprise hit for us this year."
Also worth keeping an eye on at cinemas is Revolver's Offender, given the full treatment by the British indie distributor for its August 8 release at cinemas, again with DVD release in the autumn. The company's head of marketing Kate Walker said: "The Offender campaign has been digitally led, with the intention of building that all important hype amongst our core young audience, starting over 2 months ago with the release of a teaser trailer cut to the film's signature track 'Hard Times'. Following this we have been working across film, urban and music sites, placing masses of exclusive content, interviews and competitions to get involved in the promotion of the film. Beyond this we have used the film's exciting mix of up and coming talent who have used their extensive social media networks to help increase views for the trailer." That trailer, which you can see here, has already notched up plenty of views, and TV has kicked off this week too. Worth keeping an eye on, we reckon…
---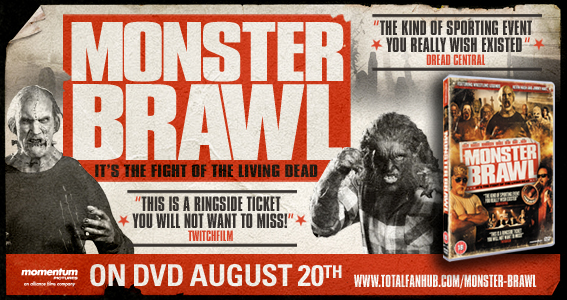 ---
RELEASE OF THE WEEK
Brit producer (and Raygun regular) Jonathan Sothcott has just enjoyed a notable success with The Rise And Fall Of A White Collar Hooligan, and the next title due at home entertainment from the prolific producer is Elfie Hopkins, which stars, among others Jaime Winstone with her old man Ray. It's already benefited from a theatrical release and will also see Kaleidoscope FSDUs being sited across Asda stores, a first for the independent. The company's Adam Sergeant added: "We have TV running from Friday August 10 – this will run in two bursts again supporting the full first two weeks of release. This is our biggest ever TV spend and will run across terrestrial and satellite channels offering an excellent combination of reach and frequency. PR has also been excellent, with Jaime Winstone completing several national print and magazine features that will all appear during week of release. Finally, our retail partners will be supported further with national press advertising and targeted online activities. It's a significant campaign to back a very unique and interesting title."
QUOTE OF THE WEEK
This landmark criminal conviction sends a clear signal to those operating websites with infringing content that they are not outside the law in China. It is rewarding to see that the Chinese government has taken the much needed steps to establish a strong copyright regime as this is essential for a successful commercial market. We hope to see more such cases being dealt with in the same deterrent manner." MPA's president and managing director, Asia Pacific Mike Ellis, after six executives were given up to four years in jail and fines for offering copyright infringing content on the website OpenV.com
AT THE MOVIES
Batman shrugged off the challenge of assorted super heroes, as The Dark Knight Rises wasn't deflated too much by the Olympics opening ceremony, it sped past the £30 million barrier and is now the year's fastest earner. The Lorax entered at number two, with a touch shy of £1.9 million, while the other new entries were the excellent Searching For Sugar Man and Bollywood outing Carry On Jatta.
Here's a story, of a man called Brady… Almost 40 years after it left our screens, The Brady Bunch could be heading back to our TV screens. The classic series, about the eponymous Mr Brady, his three sons and his new wife and her three daughters could be set for a reboot, with Vince Vaughn set to be involved. The story will be tweaked and feature the youngest son in the series, now grown up. Like his old man, he has kids of his own and remarries a woman with her own children too. It will also throw in their own child and ex-partners into the mix too. The series was rebooted in 1995 for a series of post-modern, ironic outings…
The "surely you haven't missed this story" story of the week goes to the news that The Hobbit will now be made into three films, not two as originally intended. Needless to say Peter Jackson's announcement was the subject of a Tolkeinesque amount of words and thoughts on the move. We say: the more the merrier, three releases are bigger than one…
The runner-up in the most reported story of the week category must go to Ghostbusters 3 and the news that Bill Murray will not be appearing in the third outing in the franchise. Stories are circulating that he shredded the script in a fit of pique, although these sound like wishful thinking (ie, they're made up)… Whether the franchise can still work without him remains to be seen…
And more sequel news, this time with the buzz around Prometheus. Ridley Scott will again be at the helm of the sequel, with both Michael Fassbender and Noomi Rapace said to be lined up for returns. And, according, to The Hollywood Reporter, these aren't the only sequels to 2012 titles in the works: get set for the inevitable Spider-Man follow-up, alongside more from the American Pie team and Ted, while there are also plans afoot for a sequel to Snow White And The Huntsman, despite the offscreen shenanigans with star Kristen Stewart and director Rupert Sanders…
---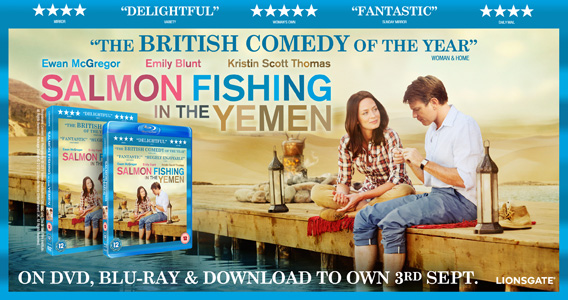 ---
TWEET OF THE WEEK
TRAILERS OF THE WEEK
The most eagerly awaited film of the Film4 FrightFest event (certainly around these parts)…
The franchise that refuses to die returns…
The new James Bond trailer has already been analysed to within an inch of its life, but here it is…
More from Ferrell and co, spoofing US politics…