IN THIS ISSUE:
Easter Sunday Sooner Tea Party KTOK interview Podcast
Oklahoma Gazette Article
Oklahoma State GOP Convention May 6th & 7th
You are not going to believe this one

HB 1397
RINO map of Oklahoma House Districts
Final push for HR 1004, House Rules changes
Mail parties continue, put a RINO out on the street come 2012
---

---
Sponsors this week:
Old Surety Insurance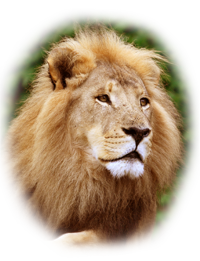 5235 North Lincoln Boulevard
Oklahoma City, OK 73105-1804
Local: (405) 523-2112
Fax: (405) 524-4011
Toll Free: (800) 272-5466
A full line insurance company that supports the conservative effort in Oklahoma
R A Graphix
(405) 703-3599
214 Ne 12th St, #C, Moore, OK 73160
R.A. Graphix is a full line printer and sign shop capable of screen printing, vinyl signs, banners, offset printing, and all of your printing needs. Randy and his family have supported the conservative movment for many years
Looking back 70 years, how we have changed as a country
Last week I watched several episodes of Ken Burns "The War", the PBS program about WWII where four towns were the subject of how the war impacted the citizens of the towns. As I watched, a profound understanding of just how these people were indeed the greatest generation as they sacrificed and struggled in the vast effort to stop the Axis powers. Even more obvious was that at that time our society in general was so different than today. We had a clear purpose in life, the whole country mobilized to build an army and supply it with vast amounts of war materials, all did their part, it was unacceptable to do otherwise.
Now it seems that not a day goes by where a special interest group demands new entitlements, or another culture is set above our own, and we are told that Americans no longer have a just society nor are we to expect newcomers to assimilate. Now rather than sacrifice for the common good, we all sacrifice to promote further division in the name of political correctness.
I marveled at how American workers and warriors spread across the globe and set things right and I wonder how we can recapture that sense of noble purpose, without which we few can not hope to begin to return the state to sanity before beginning to roll back socialism and multiculturalism.
They say that political waves can not be created, that grassroots groups can only prepare for the next wave and be ready to guide it and ride it forward. That my friends is where we can make a difference, preparation by building our numbers as we do the difficult work required to begin defeating those politicians that call themselves Republicans yet support special interest groups over we the people of Oklahoma.
Radio Interview on KTOK podcast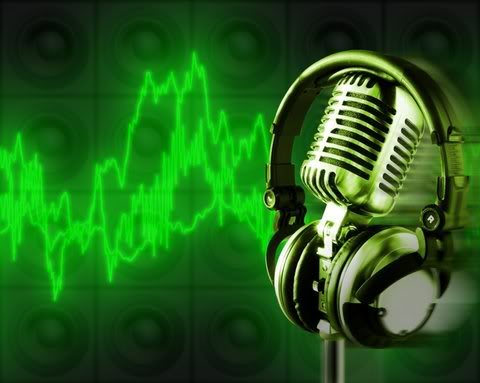 And the Gazette story came out this week
. The story mentions us only once but we had a large influence in directing the story, making it obvious to the author that all the friction between Republicans is rooted in them not following the House rules or the recent unconscionable changes in the House rules. Our group has become known for having our finger on the pulse of what is going on at the capitol. I suppose so, having your fingers wrapped around a RINO's throat makes it easy to check their pulse.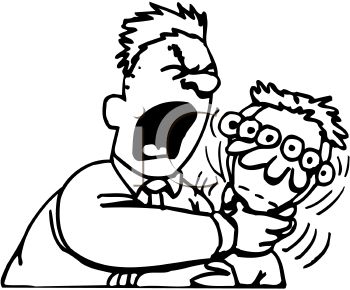 Oklahoma State GOP Convention set for next weekend
The first day is for committee work, nothing that one can influence unless you have helped take your County GOP organization over. But on Saturday we have a chance to turn the GOP back to it's conservative roots. If you attended your precinct meetings and your County Convention you were most likely given Delegate status. If you did not attend either, it might not be too late to get approved as a delegate. Counties hate to lose votes because not enough people attended their event so the County Chair might get you approved. Call them on Monday morning and check. Don't assume that they are Tea Party friendly though.
The cost is $10.00 to attend the conference. Even if you can't vote, you can applaud for a conservative or boo a RINO should they forget their manners. Sunshine is the best antibiotic for politicians, they can not stand it when real people speak their mind, they are so used to the political toadies and hacks kissing their feet. Even if you can't vote, please attend and back up those that can vote. Get there and be loud and proud. Don't worry about identifying your allies, you will know them when you see them and hear them.
Here are the rules for the convention. Alinsky's Rules For Radicals talks about the power of forcing them to follow their own rules so do not cut them any slack if you think they are cheating, speak up. Forget about being "nice" because politics is dirty business and if good people don't stand up and shout down the crooks, we will be ruled by them:
These are the proposed rule changes to the GOP. Please read them carefully. The JB Alexander/Tulsa County rule change that would allow a vote of no confidence for RINO (Republican In Name Only) politicians is a great step forward.
Schedule of Events:
Friday, May 6th, 2011
Registration Begins 12:00 pm

Platform Committee Meeting 2:00 – 5:00 pm Salon J

Rules Committee Meeting 2:00 – 5:00 pm Salon K

Credentials Committee Meeting 2:00 – 5:00 pm Salon L

Executive & State Committee Meetings 3:00 – 4:30 pm Salon I

Convention Gala Reception 6:00 pm Salon I
(the reception photo line will start promptly at 6pm so please arrive a few minutes early)

Convention Gala Dinner 7:00 pm Majestic Ballroom
Saturday, May 7th, 2011
Convention Breakfast 7:30 – 8:30 am Imperial Ballroom

Credentials Committee Meeting 7:30 – 10:30 am
Directors Boardroom

Convention Opens 9:00 am – 5:00 pm Majestic Ballroom

Convention Luncheon 12:00 pm – 1:00 pm Imperial Ballroom

Convention Reconvenes 1:15 pm Majestic Ballroom

Elections and Committee Reports 2:00 pm

Convention Adjourns 5:00 pm
You aren't going to believe this one
HB 1397 was a catch all bill for Public Health, lots of mundane changes to our laws. Why then would they attempt to slip in a law change that would have changed the gender on a birth certificate? That's right folks, the rascals that don't have time for "social issues" took the time take care of the so called "transgender" community by allowing a person to change their gender on their birth certificate....
Once it was caught, they amended the bill to allow a change to the birth certificates as "amended" so at least there is a record that he who was born a he is now considered a she or she who was born a she is now considered a he. Getting past the advisability of changing birth records one should consider if this is a campaign of "normalizing" deviate behaviour? Most of those in the liberty movement just want the government to leave us alone but that doesn't include accommodating a person that is so disturbed that they are unhappy with what they are and submit hemselves to radical surgery. After the so called "sex change" operation, does anyone really consider them as a man or a woman? I think that the majority of Oklahomans would have great pity on them but few would want to share a locker room or a rest room with them. In a perfect world, they would just be left alone to live their lives as best they can, but that doesn't include changing vital records to reflect that they were born as another gender.
So when a politician uses the dodge of "we are too busy to take up constitutional issues", remind them that they had plenty of time to deal with this.
On March 8th they defeated it, then it got passed on the 9th.
This could be prime time political pain at the ballot box in 2012
RINO map of Oklahoma House Districts
Here is a map of Oklahoma House Districts with the districts color coded blue for Democrat, red for Republican, and black for RINO Republican. The Sooner Tea Party has been hacking at theRINOs since February 9th, sending tens of thousands of robo calls and post cards into their House districts. We are having an effect, they keep talking about us in the Republican Caucus meetings at the capitol. The state GOP chair, Matt Pinell, visited a while back and was asked about the Tea Parties and the Sooner Tea Party in particular. Matt claimed that he was bringing the Tea Parties into the fold and that he had the Sooner Tea Party contained. Matt knows better but if they want to think that, that is fine with us. The reality is that we are slowly helping the true conservatives in the GOP retake their party leadership. If the door is locked, we locked it to keep them in the room with us while we work them over.
Next week we will begin focusing on a few of the House Districts, hammering them hard, taking the broad shotgun approach we have been using all across the state and focusing that effort into burning one or two politicians to a crisp. We have projects underway for Oklahoma City and are working on one for the Blanchard area. We could use plenty of help canvasing the House District, dropping off a flyer and one of 42,000 post cards for citizens to fill out and send to their RINO legislator. More details at the bottom of this email.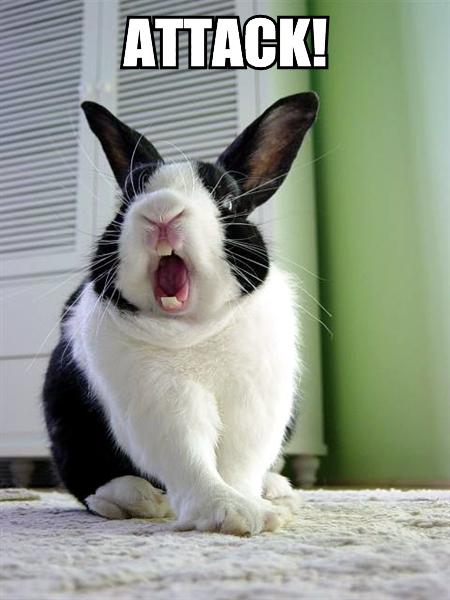 HR 1004, House Rule Changes, the Final Push
Back on opening day of the legislative Session, we were defeated by the adoption of new House rules that gutted representative government and allowed bills to be killed in committee by one man. We have fought since then, softening up the RINOs so that when we brought HR 1004 to the floor they would fear us enough to do the right thing and stand up against house leadership to support the bill.
Next week we will begin the process of asking individual legislators for their commitment to vote for HB 1004 and it's companion state question, HJR 1004. We need as many people as possible to call their legislators and demand that they support these two bills that would guarantee that bills get a fair vote.
We also need dozens of volunteers in the OKC metro area to help canvass one or two House Districts, dropping flyers and post cards on door steps. Politicians are used to two seasons, election season and legislative season, so they will be a bit unnerved when we begin linking their votes this session to their chances of keeping their job. This sort of thing just isn't done, we are supposed to wait for the summer of 2012 to rat them out to their voters.
So we need everyone to do three things:
Call your legislators early this week or call now and leave a message

Email them right now and demand they support HJR and HR 1004

Help us walk a House District, spend a couple of hours helping out
Here is a list of House members the ones at the top of the lists are RINOs, so don't be gentle with them. Those after Tommy Hardin are the good guys, gently encourage them to lobby other legislators to approve the bills: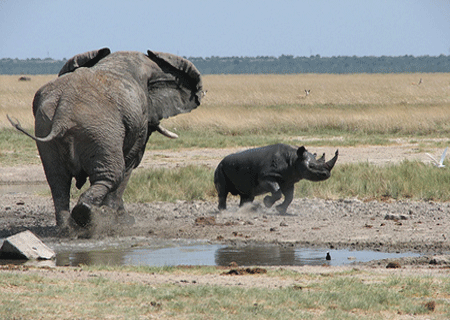 RINO mail parties continue on
Monday and Wednesday nights at 6 pm
Meet at my shop, The Carpenter Shop, 358 North Rockwell Ave, OKC, OK 73127
or come by and pick up a packet of post cards and a list of addresses.
On Monday we will finish up the post cards that are printed then turn to organizing a House District canvassing effort. Flyers will need to be printed, walking lists prepared, and post car
To donate, send checks to Sooner Tea Party, 358 North Rockwell Ave, OKC, OK 73127
Or visit soonerteaparty.organd use our PayPal link to donate using a credit card, a debit card, or a bank transfer.