EBAY REPORT HIGHLIGHTS BUYING HABITS
BASE GETS THE MESSAGE OUT…
PADDINGTON TOPS BOX OFFICE AND BEYOND
CARS TAKES OT STREETS OF WEST END
LIONS KICK OFF BIG SPIRIT WEEK
HOME IS WHERE THE HEART IS
RAKUTEN JOINS BLACK FRIDAY RUSH
MARATHON STINT ON THE THRONE
MEDIA MUST STOP NORMALISING PIRACY
QUOTE OF THE WEEK
TRAILERS OF THE WEEK
---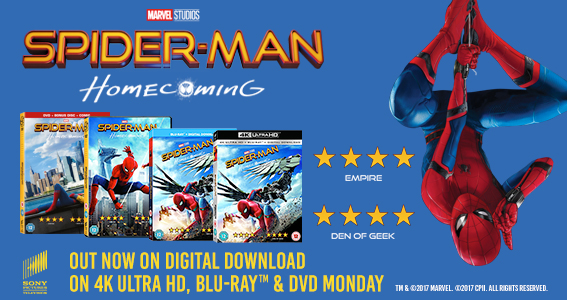 ---
If you can't read this newsletter or see the ads, please click here
It Was A Good Week For... Physical media back, says eBay…
It Was A Bad Week For… Set-top boxes aren't safe, according to FACT …
There's a been a whole wealth of research and survey material released this week, covering many sides of the industry – more on all of it below – but the one that really caught our eye came from eBay.co.uk, which published eBay's Guide To Physical Media to help promote its The Entertainment Shop offering. It makes for fascinating reading and highlights what the online operator says is a return to physical formats. More than three quarters of Brits have, it stated, bought a DVD or Blu-ray, CD, record, video game or book in the past year. What's more, that rises to 83 per cent among key 18 to 24 year olds. The average British person owns 260 items of physical media, of those almost a quarter are DVDs or Blu-rays. On eBay, 13 DVDs are sold every minute, while more than half of consumers watch films or TV on Blu-ray or DVD every month. The research also highlighted a new group – Generation Phygital (that's not a trademark Raygun typo), as digital natives, key 18 to 24 year olds, are now moving over to physical product. Of course, these consumers like showing off what they've bought through Instagram and other social media. eBay UK vp Rob Hattrell said: "In today's digitised world, physical media has an emotional and social cache that appeals to our desire to own the things we love, as well as our penchant for status and showing off. Our Guide to Physical Media delves into why Brits love it and what's behind the 830 million searches for physical media on our marketplace over the last year – a number that is set to rise as people shop for entertainment for their Christmas stocking fillers."
A couple of further titbits gleaned from the eBay report also show what's in demand. It stated: "The fantasy phenomenon helped boost the DVD and Blu-ray category, and HBO'sGame of Thrones was one of the most searched for titles. Alongside 2017's latest trends, Brits traditionally revisit the classics over the festive period. In December 2016, the BBC's Only Fools and Horses DVDs and Charles Dickens' A Christmas Carol ranked amongst the top searches in their categories."
---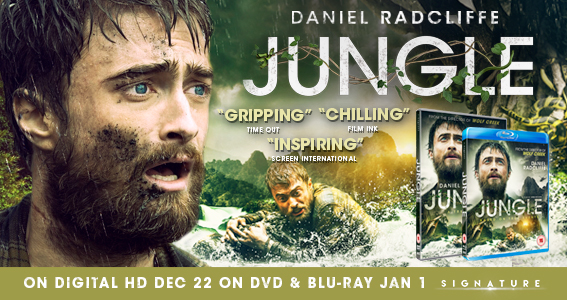 ---
Meanwhile, trade organisation BASE has this week helped send out lanyards to staff at Asda, Morrisons, Sainsbury's and Tesco supermarkets – 1,200 stores in all – to encourage conversations and dialogue between them and customers about the wealth and breadth of titles on offer for Christmas gifting. The lanyard includes a call to action ("Bring your Christmas stocking to life with Blu-rays and DVDs") and a guide to key titles due between now and Christmas. It was the brainchild of a working group including BASE, Disney, Fox, Sony, Universal, Warner, Elevation and exPD8 Field Marketing staffers. The aim is to keep customers informed about what's available to buy. Commenting on the initiative, Sainsbury's Andy Chatburn said: "This is an encouraging approach from BASE. At this time of year our store colleagues operate in a very complex world facing into the many operational challenges we give them. At the same time we also ask them to be a point of contact for our many customer enquiries. Any communication tools we can provide that assist them in improving this customer interaction are always welcome." Vicki Davis, head of customer experience at Universal Pictures Home Entertainment, who led the BASE working group, added: "I'm delighted that we have been able to execute the first of what I hope will be many initiatives from the cross-studio In-store Theatre Working Group, in a very short space of time. A few of our members have found lanyards a great way of engaging store staff and putting relevant product information at their fingertips, so the idea of producing cross-studio lanyards to help grocery store colleagues with customer enquiries about dating and key titles during a key trading period is a fantastic solution for both colleagues and consumers, keeping the profile of the category high and supporting the great colleague engagement work that our retailers are already doing with their staff."
Word reaches us that the third instalment of the Rise Of The Footsoldier franchise has become one of the most successful premium vod releases ever. The title, featured here after its high profile West End premiere, was released day and date at cinemas and as a pvod title and although the figures are still being pulled together, Signature is pleased with its success. Not only does it bode well for the DVD bow for the title, in the key December 26 slot, but also for Signature's forthcoming raft of titles. The company is due to reveal its slate for 2018 and beyond next week, but, ahead of that, marketing chief Claire Loewenthal said: "2017 marked the 10 year anniversary of the release of iconic British crime drama, Rise of the Footsoldier. The film went on to sell millions of physical units whilst making its way on to many must-watch film lists. The transcending interest and fascination in the infamous Essex murders shows no signs of slowing down, as our recent release of the third instalment, Rise of the Footsoldier 3: The Pat Tate Story, proved. The film – a prequel to the first outing – not only achieved high profile publicity and levels of exposure studio theatrical releases would dream of, but has been met with outstanding feedback from the harshest critics of them all – the Footsolider fans. With many describing it as 'the best one yet', the remarkable reaction is reflective of the fantastic numbers reported by our day and date partners. The positive news bodes extremely well for the physical launch in just a few weeks time. Boxing Day will see the release of four brand new, Footsolider SKUs in form of the single and triple pack DVD and Blu-Rays and will be supported, once again, with a far reaching and complementary campaign to ensure the franchise's success continues to... rise!"
---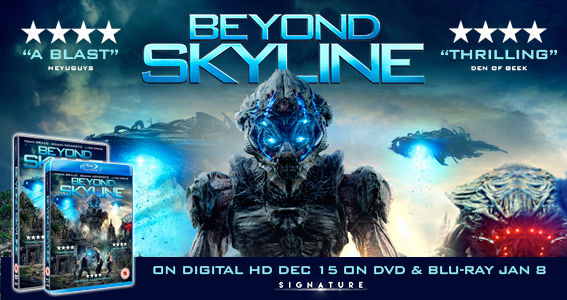 ---
Studiocanal was celebrating this week too after the huge success of Paddington 2 and the franchise featuring the bear. For not only did the sequel become the biggest opening ever for the company in the UK, but the DVD and Blu-ray of the first film has returned to the upper echelons of the Official Charts Company's listing too. Commenting on the physical sales of the original outing, the company's Olivia Dean said: "We couldn't be happier with the Paddington 2's record-breaking opening in cinemas this week and Paddington 1 has also been performing exceptionally well in Q4 so far. Our drafting set-up secured out-of-category space across grocery, with digital channels reheating their support for the film. Paddington re-entered the Top 10 in the charts two weeks ago and sales continue to climb, up 134 per cent last week and currently breaking into the top five. With flash price promotions, Black Friday and Christmas gifting ramping up we're anticipating continued strong performance for the remainder of the year."
Paddington 2 took a whopping £8.3 million in its opening week, which helped it not only outdo its predecessor, but, along the way, it became Studiocanal's biggest ever opening weekend. As we've noted here previously, it's been supported by an award-worthy marketing campaign, and it perfectly illustrates the distributor's adeptness at handling a blockbuster release. Commenting on its theatrical success, Studiocanal chief Didier Luther said: "I am so delighted to celebrate the company's biggest and widest release to date with the opening weekend figures of Paddington 2. The number one opening represents a significant milestone for us and we can't wait to spread Paddington's contagious message of kindness worldwide as the film continues its global roll out." Studiocanal UK coo Danny Perkins added: "We are thrilled that the British public have taken this incredible film to heart and have responded with such warmth and joy to Paddington's return to the big screen. The response from audiences and critics has been remarkable."
Over on the home entertainment side, Cars has been revving up this week, with the Disney Pixar title fastest off the grid compared with its two rivals; at the halfway point according to the Official Charts Company's midweek bulletin, it had notched up sales of 37,000 units, putting it slightly ahead of its two closest rivals, Despicable Me 3 at two and a car film of an entirely different kind in the shape of Baby Driver. The trio were all neck and neck after their first few days on sale, with just a few thousand units separating them. Below Cars 3 and Baby Driver, the third highest new entry looked like being the Spirit-distributed British & Irish Lions 2017 Uncovered, ahead of Mrs Brown's Boys Christmas Treats at number 10, the latest – 10th – series of the new adventures of Doctor Who at number 16, Office Christmas Party at 17, the second series of Peter Kay's Car share at 18 and, one place below that, Joe Wicks: Lean In 15 Workouts at 19. Two places below that is another newbie in ITV's Victoria Series 2, and, t number 24, Mariah Carey's All I Want For Christmas Is You, featured here last week. Oh, and Elf is still on the march (see last week's newsletter for more) – this week it's at number 22.
---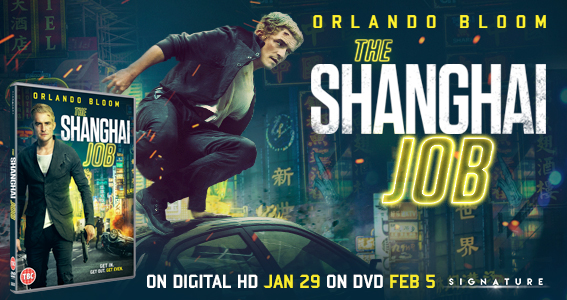 ---
Back to Cars 3 and the marketing for the latest in the ongoing adventures of Lightning McQueen and co is continuing over the weekend too. The title is set to be one of the stars of the Hamley's Christmas Parade, alongside Paddington and a whole host of other franchises for the event in and around the flagship Regents Street children's store in the heart of London's West End. Commenting on the event, Hamley's Grant Yuill said "We are back bigger and better in 2016, with even more well-loved characters, performers and activities for the family in the parade and on the street. There is so much for all the family to see on the day, this is set to be the most magical family day out yet."
And at number eight in the Official Charts Company's midweeks is, as noted above, British & Irish Lions 2017 Uncovered, part of a highly busy week for Spirit. For the company saw the rugby documentary being released on Monday, the launch being marked by a high profile signing event at HMV's Cardiff branch, while at the same time the marketing campaign for its stand-up comedy title featuring Micky Flanagan kicked in in earnest, while on the footballing front, the Dalglish documentary, Kenny, premiered in Liverpool earning not just plenty of column inches but a raft of glowing reviews too. Commenting on the wealth of activity, Spirit supremo Robert Callow said: "It's been a very busy week in the Spirit world, Micky Flanagan launched his massive PR campaign on Saturday's Jonathan Ross show, we then had a signing with Sam Warburton at HMV Cardiff on Monday for The Lions Uncovered which was not only a terrific success from a sales perspective but also media coverage-wise, as it was attended by all of the national and local press. If that was not enough excitement we had the world premiere of Kenny in Liverpool on Wednesday night, attended by Kenny, and the great and good of the sporting world. It was an amazing and very moving evening with Kenny and his family seeing the finished film for the first time which has subsequently garnered TV, Radio and Press coverage the like of which I have not seen for a long time. It's been a real privilege for us to work on these three amazing releases and I would like to thank all of our retail and digital trading partners along with everyone at Spirit for their phenomenal level of support and hard work. From the reaction we have had thus far and with the marketing plans we have in place through to Christmas I am confident that Micky, Kenny and The Lions Uncovered will all be a tremendous sales successes in the key trading weeks to come."
---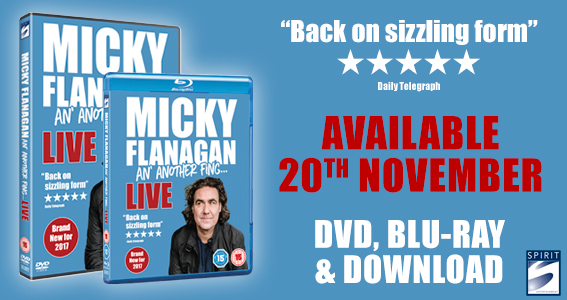 ---
To Leicester Square in a still sleepy West End of London early early on a Sunday morning for a rather risqué family screening (there are a few swear words) of Paramount's forthcoming sequel to comedy Daddy's Home. The film adds even more big names to the mix (Mel Gibson and John Lithgow are the dads joining their sons from the first outing, Mark Wahlberg and Will Ferrell) and the seasonal theme adds an extra dimension to its potential, both at theatrical and, further down the line, at home entertainment. Thanks to the 2 million-plus seller Elf (see last week's newsletter for more), Ferrell has become synonymous with Christmas, which suggests that this could become another seasonal gifting mainstay… Commenting on the film, Paramount's Barney Hands said: "Our strategy at Paramount has always been to use home media drafting to re-ignite excitement about this great, dysfunctional family and the hilarious cast. We've been delighted by the response from both physical and digital retailers to the Daddy's Home drafting opportunity – which has seen the first film steadily ascend the Official Charts Company charts. The first movie will be TV-advertised next week alongside the theatrical release – with joint TV spots playing out against a family audience in the run-up to the theatrical release and we expect to see a resultant spike in catalogue sales over the next few weeks."
You can't have failed to notice the arrival in cinemas today of the latest instalment in the ongoing DC Comics film franchise as Batman, Wonder Woman and co join forces for Justice League. Warner's high profile marketing for the release has guaranteed awareness is huge and, following hot on the heels of Wonder Woman's successful theatrical and subsequent home entertainment bow, it offers retailers another drafting opportunity. The Raygun, along with our junior correspondents, were on hand at the multimedia screening on Wednesday to be among the first to witness the latest superhero blockbuster. And judging by the raucous applause at the end of the film, and our junior correspondents' reactions, Warner's DC efforts are improving all the time. What's more, the DC fans are proving themselves to be just as, if not more loyal than their Marvel counterparts. Given the ongoing release plans for DC-related films, the growing fanbase and initiatives such as Warner's excellent Filmbooks, there are plenty of home entertainment opportunities for Justice League and its assorted members in the weeks and months to come…
Last week we lifted the lid on some of the initial retail plans for Black Friday, which lands on November 24, and over on the digital side, Rakuten TV has this week unveiled its plans for the big day, with a week-long promotion kicking off on Monday November 20. Some 50 titles in total are included, available at various prices – including a raft of recent biggies such as Baywatch ad Transformers: The Last Knight, at half price, down to £4.99. Perhaps the key offering involves Spider-Man, with a box set including that latest outing, Homecoming, at £9.99, which, as Rakuten TV noted, is "the most reasonably priced across all Video on Demand platforms". An early bird offer, on until November 20, had the latest webslinger's outing priced at £6.99 rather than £7.99…
---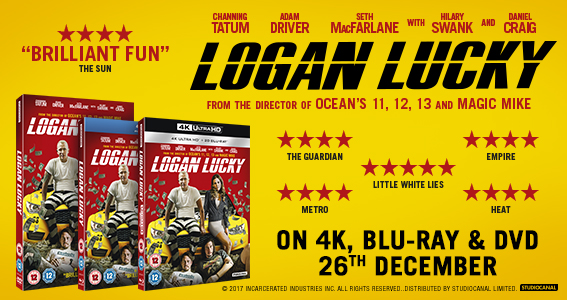 ---
Mention of Spider-Man Homecoming brings us on to oSony Pictures Home Entertainment's physical release of the film, on assorted SKUs, on Monday November 20. One of the summer's more successful blockbuster theatrical releases, and one that won over the difficult to please Marvel acolytes, SPHE's campaign effectively kicked off with its Homecoming virtual reality experience at the MCM convention held at the half-term weekend in London. Commenting on the release, senior product manager Kate Jeremy said: "We are incredibly excited for our biggest tentpole release of the year, Spider-Man: Homecoming. The film was a huge hit at the box office, wowing audiences and critics with a completely fresh new take on the franchise. Now we're building on that success, targeting families and comic fans alike with a range of special edition product including two Steelbooks, a figurine and a limited edition 2-Disc DVD. Our extensive media and PR campaign captures the creativity and humour of the movie and puts Spidey, the most popular superhero in the world, firmly front and centre."
Also due on Monday November 20 is The Wall, a modern-day war thriller in which two soldiers come under fire with only the construction of the title to protect them. Commenting on the release, Studiocanal's Olivia Dean said: "The Wall is a high-octane war thriller that will keep you on the edge of your seat. From director Doug Liman (The Bourne Identity, American Made) and starring Aaron Taylor-Johnson and John Cena, the film has been really well received by critics and we're looking forward to its release on DVD and Blu-ray on Monday. We're supporting with a targeted press, online activity and a review-focused publicity campaign."
Another big release due on November 20 comes in the form of the latest from Sofia Coppola, with Universal releasing Civil War-era thriller The Beguiled. It's supporting the release with AV marketing leading the way, with ads running on the likes of Facebook in the week before release through until the end of the week, with print ads in the likes of Time Out. PR included competitions in the likes of Marie Claire and reviews across broadcast and print media. Commenting on the release, Universal's Emily Evans said: "It has been a pleasure to work on a film with such a famous cast. The Beguiled is beautifully shot and was received well by critics. Fingers crossed for next week."
---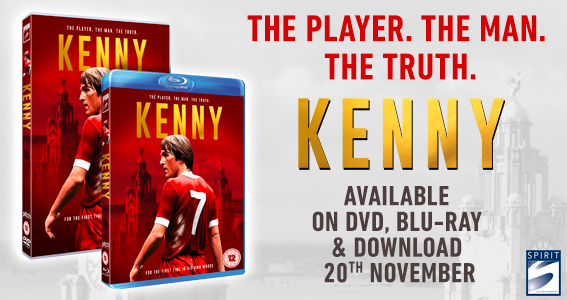 ---
Game Of Thrones has now been airing for seven seasons, or, to be more precise, a total of 67 episodes and a similar number of hours. And to mark the release of the latest outing, the seventh, which arrives on DVD and Blu-ray on December 11 courtesy of HBO, the company is planning to undertake an unprecedented marathon screening of the entire series so far. HBO has partnered with key London repertory venue the Prince Charles Cinema for the four-day event, alongside Mod Pizza and Morrisons, who are providing snacks and survival packs throughout the marathon. Tickets are available to fans through a lucky dip, while media and influencers will also be invited along. And as seats become available when the weak-willed drop out, they will be replaced by new, fresh-faced recruits via social media. HBO's Grace Alexander said: "We're going to keep the conversation going through eps screening, well be aiming for coverage during it by holding vox pops with those attending and using social media." For more on Game Of Thrones S7 and the full weight of the HBO campaign behind it, keep 'em peeled for a special edition of The Raygun newsletter coming soon direct from Westeros…
News organisations and tech sites need to do more to stop normalising illegal streaming and downloads according to a new report. ABI Research said that the likes of TechRadar reviewing Kodi boxes and the New York Times reassuring readers about sharing passwords is not helping the hight against piracy. It further added that watermarking and disrupting content was the best way forward. The company's vp Sam Rosen said: "Content providers must shift their response to piracy from being device-oriented, such as traditional conditional access systems (CAS) and digital rights management (DRM) to comprehensive service-oriented approaches and modern tools against piracy. "HBO suffered piracy via multiple avenues, including cybersecurity problems and supply chain leaks. One reassuring sign is that in the HBO supply chain case, as well as recent British Premier League cases, content owners quickly brought charges and the courts responded, showing better cooperation and urgency than has historically been the case."
The Federation Against Copyright Theft issued a stark warning to consumers this week after joining forces with Electrical Safety First to highlight issues with set-top boxes and devices used for illegal streaming. The pair found that not one of the illegal devices it checked met safety standards and regulations. None met legislation to ensure consumer safety. As Electrical Safety First's Steve Curtler said: "This year consumers thinking about buying an illegal streaming device for Christmas need to know that by plugging them into their TV they could be potentially be putting themselves, their home and their family at risk. We urge anyone with one of these devices to unplug it and stop using it immediately. Not only are these devices breaking the law, but they could be putting your loved ones at risk." FACT chief executive Kieron Sharp said: "The fact that so many illegal streaming devices have all failed to meet UK safety standards is shocking. Alongside the risks of exposing your home network to damaging malware and your children to inappropriate content, it should now be clear that the dangers these illegal devices pose far outweigh any benefit of buying them. We believe hundreds of thousands of illicit streaming devices were sold between Black Friday and Christmas last year. This year, if you want to safely and reliably enjoy premium sports, TV or films go directly to the official provider." The story and warning was picked up by a raft of publications, helping spread the word.
---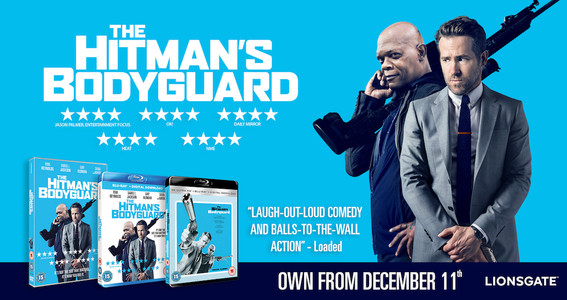 ---
"Despite the strong hardware sales and a significant quantity of content being shot, produced and stored in 4K, only a small proportion of that is readily available to consumers. Therefore, the content gap is appearing to expand as the demand for the higher quality hardware is outstripping the propensity to pay for UHD content. This gap will likely continue to widen until broadcasted UHD becomes more mainstream. UHD is increasingly standard across the key svod services, with many offering UHD content for no extra charge. As such, by the end of 2017 globally, it is expected that there will be over 33 million homes with a 4K TV and an SVoD subscription that offers UHD content. SVoD providers don't face the same issues as broadcasters in delivering content, also problems with interoperability are significantly reduced due to IP connectivity. As such, continued growth of available content on these platforms is expected."
Futuresource market analyst Tristan Veale on a new report from the company saying that 4K hardware penetration is growing, but svod operators and broadcasters need to provide more.
As noted above, Paddington 2 dominated the proceedings at the UK box office, with more than £8 million taken at cinemas. Other new entries included Only The Brace with £268,680, and one of our films our favourite films of the year, The Florida Project, which took just under £250,000 (watch this one run and run, it really is that good)…
Amazon stunned Hollywood – and beyond – this week with the news that it had picked up global TV rights to JRR Tolkein's Lord Of The Rings, with a multi-season commitment. It will, the announcement said, explore Middle Earth before The Fellowship Of The Ring… "The Lord of the Rings is a cultural phenomenon that has captured the imagination of generations of fans through literature and the big screen," said Sharon Tal Yguado, Head of Scripted Series, Amazon Studios. "We are honored to be working with the Tolkien Estate and Trust, HarperCollins and New Line on this exciting collaboration for television and are thrilled to be taking The Lord of the Rings fans on a new epic journey in Middle Earth." "We are delighted that Amazon, with its longstanding commitment to literature, is the home of the first-ever multi-season television series for The Lord of the Rings," said Matt Galsor, a representative for the Tolkien Estate and Trust and HarperCollins. "Sharon and the team at Amazon Studios have exceptional ideas to bring to the screen previously unexplored stories based on J.R.R. Tolkien's original writings."
Tom Cruise and Quentin Tarantino. Never together before… but, according to news this week the director is considering the world's biggest film star for his next film, currently known as #9.
It often seems as if James Franco is absolutely everywhere, with so many roles on his plate that there must be more than one of him. All of which probably makes him the favourite to star as The Multiple Man in a spin-off movie from the X-Men series featuring that self-same character. His name is being tossed around this week t star in another superhero flick…
ANd here's Deadpool paying tribute to Bob Ross…
To subscribe to The Raygun newsletter, please email

info@theraygun.co.uk
with subscribe in the subject matter
To unsubscribe, email

info@theraygun.co.uk

with unsubscribe in the subject
For editorial or advertising queries, contact

tim@theraygun.co.uk