DoubleTree
Orlando East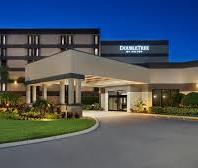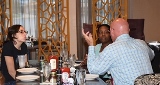 JOIN US FOR OUR NETWORKING RECEPTION
 hors d-oeuvres, a cash bar,great conversations and networking opportunities with other schools
 Round Table
Sponsor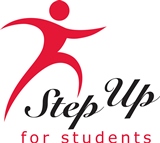 The Coalition wants to thank StepUp for Students for all they do to assist families and children to have options for their futures through educational choices.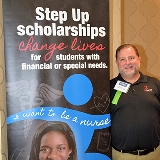 As school teachers and administrators, we are always concerned with providing the safest environment for our school family as possible.  School safety does not just mean protecting our physical bodies but also means developing an environment that will protect and nurture our students' and staff's hearts and minds.
   With this in mind, a number of the presentations in the fall conference will highlight School Safety:  Heart, Mind and Body.  Participants will hear how to strengthen the physical safety of their school facilities and how to respond to dangerous situations.  Cyber security will also be a session; how can you ensure privacy and protection of your school's computer systems. 
   Presenters will also speak about how to respond to tragedies or crises in our school family's lives.  We have all had experiences of a student passing away or of a family tragedy that affected our students.  Come and share how you responded and find out valuable info on other ways to respond in a caring, supportive environment.
 Many other presentations to come.
   This is one fully packed day with information that you can't afford to miss.
Join us in Orlando on September 28
Legislative and DOE News
 As always, the conference will present the latest news from the legislature and offers opportunities for participants to hear from the Department of Education.
   Changes have been made in the scholarship programs.  Learn how your school can help students using the Hope Scholarship and the new Reading Scholarship. 
   The new accountability measures required with the McKay Scholarship and the other programs will be explained.  
Round Table Discussions 
   Get up close and personal with the presenters.  If you missed a session or want more information, the Round Table Discussion Groups allow you to interact with the presenters and other members more personally.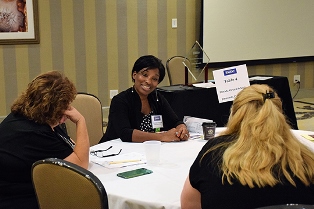 Continuing Education Unit Certificates
   Participants will receive CEU Certificates for attending the conference.
Our exhibitors will continue the theme of providing both business products and curriculum products.