BLINKBOX SITS O
N THE THRONE…
WUAKI BETA LAUNCHES WITH HYBRID MODEL
TOP GERE AS ARBITRAGE LANDS…
COPYING CONSULTATION ENDS
---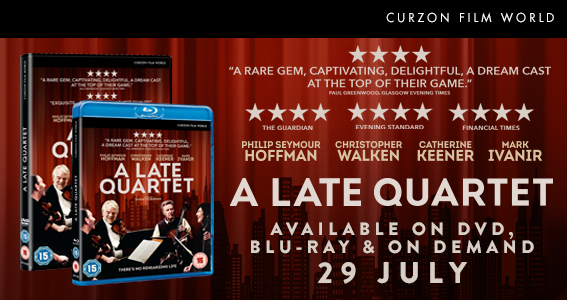 ---
I
f you can't read this newsletter or see the ads, please click
here
It Was A Good Week For…
blinkbox, as Game Of Thrones off to a flying start…
I
t Was A Bad Week For…

Anyone who's not out in San Diego this week, fair play to anyone from the industry who made it out to the Comic Convention…
As we noted here on The Raygun last week, it's been a big week for blinkbox, as the eagerly awaited third series of Game Of Thrones arrived exclusively on the vod service on Monday. And what a week it's been, with blinkbox enjoying record demand for the HBO-produced series. Monday was the big day, with sales up a whopping 632 per cent on the same day in 2012, a mammoth year on year increase. And Game Of Thrones dominated the service this week, the third season at number one in its chart and series one and two taking the next two slots in blinkbox's TV charts. Sales are believed to have been holding up throughout the week too. Celebrating its success, blinkbox coo Adrian Letts said: "Game of Thrones is quite simply epic and it seems to have captured the imagination of the British public. To see such demand in the middle of a heatwave is amazing. It's encouraging to know that hot weather, even in Britain, is still no match for hot TV." HBO congratulated blinkbox on its success, the TV giant's Colin Smith said: "We're delighted with the results and delighted to be contributing to blinkbox's growth. blinkbox really understand the home entertainment business, and it has been a pleasure to work with them on such an exciting and successful campaign for a TV phenomenon."

blinkbox's PR and marketing teams have been working overtime over the past week, conferring event status on to its Game Of Thrones launch, making the kind of noise you'd normally associate with a big physical release. For starters, it built a giant dragon skull which it placed on a Dorset beach for a PR stunt – one which even drew the attention of Game Of Thrones creator George RR Martin, who blogged about the event. The skull then travelled to London on the back of a lorry, drawing attention and Tweets along the way. It arrived in time for a launch event held at the Tower Of London on Thursday night, making its way across the capital and again being Tweeted about on its journey. The event saw press and assorted VIPs viewing an episode of the programme as well as being treated to a Q&A with two of the show's stars, Maisie Williams and Joe Dempsie. And of course, blinkbox took the opportunity to remind the press gathered that Game Of Thrones Season 3 won't be getting a physical release until next year… blinkbox's Ben Ayers said: "We went all out this week, from a PR point of view it's been the biggest investment we've ever had. We couldn't have done it without the help of HBO." We'll have more on blinkbox's hectic seven day period on our website shortly.
---
---
Meanwhile, Friday July 12 saw another red letter day for the streaming market, as play.com owner Rakuten's new streaming service Wuaki.tv launched in beta mode. It includes content from Warner, Disney, Sony, Fox and the BBC. Wuaki.tv, which numbers former play.com staffers such as Simon Homent among its staffers, has its own USP – it offers both renting and buying models as well as a subscription service. Customers can either rent or buy new releases, or subscribe to the Wuaki Plus service and have access a library of film and TV titles. The subscription costs £5.99 a month, early subscribers in the beta mode will get the option of buying subscriptions for just £2.99 a month "for life'. Play.com users get a further offer of 50 per cent off their first two film purchases. Wuaki.tv was launched in Spain in 2009, where it now has 600,000 customers and was bought by the acquisitive Rakuten in 2012. Wuaki.tv founder Jacinto Roca said: "Streaming services have grown significantly in the UK and we see a huge gap to offer a hybrid of the traditional subscription and a la carte models. Our Wuaki Plus subscription offers a quality service at an attractive monthly rate. However we know many people also want to rent or buy the very latest new releases, which are usually not available on subscription streaming services immediately and others simply prefer to have on-demand on an a la carte basis. With Wuaki users can have both, and pick and choose what they want, when they want. We've already seen huge success with the hybrid model in Spain, with over 600,000 users, and we believe we'll see similar success in the UK and other European markets. It is a competitive market putting the consumer in control through our one stop shop solutions for video on demand will give us an edge." It is planning to add assorted apps for various smart TV, tablet and other devices during the beta period.
Speaking of apps and streaming, LOVEFiLM has been busy too, this week it has launched a new and improved app for the Nintendo Wii consoler. It includes an improved search function and user interface and adds the LOVEFiLM Watchlist feature too.
Monday July 22 marks the end of a tumultuous two-week period for independent Good Guys Media. For that's the day its official Wimbledon Gentlemen's Final 2013 title is released. It does, of course, contain the complete match that saw Andy Murray take on Novak Djokovic and become Britain's first Wimbledon men's champion for 77 years. Murray's victory has turned Good Guys Media's annual release, which might normally sell a few thousand units, into a potential blockbuster. The company had a contingency plan for a potential Murray victory and it swung into action within minutes of the Scot being crowned champion. Good Guys' Robin Culpan said: "It's been a crazy couple of weeks. VDC has been absolutely brilliant, we had conversations with them within minutes of the match ending. This could be 10 or even 50 times bigger than our usual release." The title, which will also be appearing in some non-traditional retailers, including on the counter in BP garages, is being supported by press advertising. We'll be having a closer look at the work involved in putting this rush release together in a feature due up on our website shortly.
---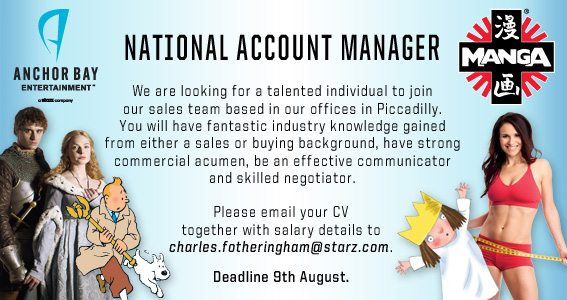 ---
It's been a busy week for Koch Media, which is, as noted here previously, ramping up its release schedule. It's had two high profile releases, one at home entertainment and another at theatrical. The former, Abitrage, the Richard Gere starrer, was well received by the DVD columns of national newspapers and was, as noted on our regular round up of press coverage, one of the best reviewed titles of last weekend. And it's got off to a bright start in stores too. Commenting on its performance, Koch Media's Thomas Hedman said: "Arbitrage has started its Home Entertainment release with great space across the digital platforms and we are now looking forward to further solid results from our DVD and Blu-ray retail and rental partners with this week's physical release."
Meanwhile, Wednesday saw Nicolas Cage and Vanessa Hudgens turn out for the world premiere of Frozen Ground, a serial killer thriller. As well as the high profile event at Vue West End, the duo also completed a gruelling schedule, taking in Daybreak, BBC Breakfast, This Morning, BBC Radio 1, Global Radio and numerous national and lifestyle media. Commenting on the activity, Thomas Hedman, again, said: "We were thrilled with how well the premiere was received with media and guests alike. The support from Nicolas Cage and Vanessa Hudgens certainly helped elevate the release and bring it to consumers' attention, so we look forward to seeing how the film performs in the coming weeks."
---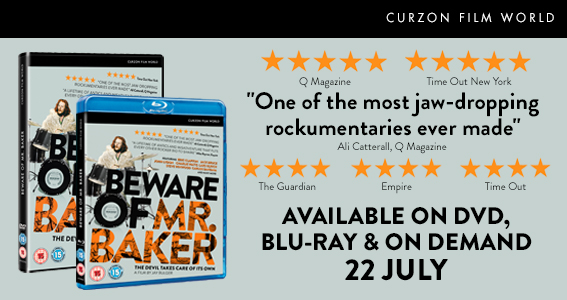 ---
The consultation period for the Intellectual Property Office's legislation to introduce a private copying exception, allowing households to lawfully copy DVDs they have bought, ended on Wednesday. As the consultation closed, the BVA commented on its own submission to the IPO. The organisation's director general Lavinia Carey said: "I think the Intellectual Property Office is starting to understand that the wording it is proposing to make private copying a new legal right has significant flaws and in a digital world, would have serious unintended consequences and actually breach our own copyright laws as well as international conventions and EU law. With developments such as UltraViolet, the whole thing is unnecessary anyway, but if they do press on, they need to make sure the wording is right. I and my colleagues in member companies and other groups, such as the MPA and Alliance, have held a number of meetings with Ministers, MPs and Officials to press our case for the audiovisual sector and I'm pleased that all that effort is beginning to bear fruit. The IPO has said it isn't going to rush the regulations through as it realises there are risks in badly drafted legislation and wants to get them right, which is the correct approach to take."
We've already mentioned HBO and one of its current hits, Game Of Thrones, on a vod platform; the physical side of the business is still going strong too. Monday January 22 sees the arrival of The Newsroom, the latest from West Wing creator Aaron Sorkin. Commenting on the release, HBO's Sophie Knight said: "We're delighted to be releasing The Newsroom Season 1 on Blu-ray and DVD this coming Monday. Sorkin's fantastically written news-night series will be promoted via online advertising and an extensive PR campaign. It's been a great title to work on; we've been able to explore all sorts of interesting avenues including journalist career features and a behind-the-scenes look at a real-life news room at Sky News."
---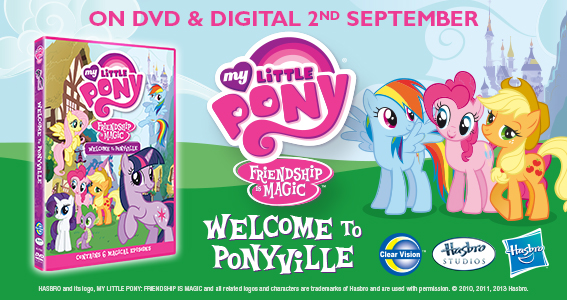 ---
Before Broadchurch and before The Fall, two recent crime drama successes from Acorn Media, there was Z-Cars, the quintessential British police series which aired on the BBC from 1962 right through to 1978. It's now set to arrive on DVD for the first time ever, being released by Acorn and following in the wake of the aforementioned contemporary series on September 2. Commenting on the release, Acorn's Paul Holland said: "As Acorn Media transitions under the new banner of RLJ Entertainment, we are thrilled to again demonstrate that the Acorn brand will still support the strongest in both new and archive TV on DVD. Following the great success we've had with Dixon of Dock Green, Z Cars makes a perfect addition to our catalogue and I think this could do even better than Dixon. For many, many, many years, Z Cars has been the music that Watford FC come onto when they enter the pitch so this is a series that is very close to my heart and great to have secured the rights to release this classic series on DVD. Watching it you can appreciate the blend of great writing, solid performances and stories and characters that play as well today as they did when they were first broadcast. Z Cars is TV drama at its best and proves that Acorn is never soft on crime."
Second Sight, one of the best independents out there in our humble opinion, continues to make inroads into the DTV sector, further enhancing its reputation and picking up new features to sit comfortably alongside its catalogue of carefully selected classic film titles. We've noticed Static looking rather spiffing on shelves recently, and it's now announced a release date for The Paranormal Diaries: Clophill. The film is one of the more eagerly awaited titles due to air at Film4 FrightFest this year, ahead of its DVD bow on October 14. It offers a distinctly British take on the found footage genre, some of the interviewees are real people, who thought they were talking to documentary makers, giving it an added sense of realism. It comes from the same team behind The Zombie Diaries, which has notched up sales of 57,000, giving it a good pedigree. Commenting on the release, Second Sight's Chris Holden said: "This is a film I was immediately excited about when I saw the trailer in Cannes. It's already begun to build a buzz with it's fresh take on the genre and great reviews from the likes of Scream Magazine, Dread Central and Rue Morgue. The FrightFest screening will cement that and provide a great launch. The directors are giving the release their full time and support and we'll be working closely with them on an extensive PR campaign. We believe it has the potential to surpass the success of their earlier 'The Zombie Diaries' when it hits the shelves for Halloween."
---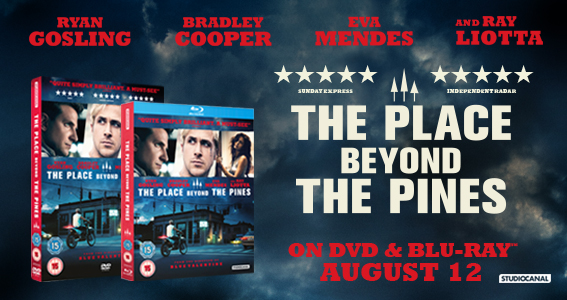 ---
Current required viewing round our way is The Aquabats, currently a hit on CiTV, where it's airing daily. But it's not just winning over kids! Years before becoming TV stars, the The Aquabats! started out as a real life band on the west coast of California and every year tour the world to their admiring fans, so you can imagine the show is fast becoming popular among older types too – think the student crowd et al. It's picking up press coverage across digital and social media, with reviews in the likes of Starburst and the word spreading through Twitter and Facebook. The home entertainment release, The Aquabats! Super Show! Season One, is due from Fremantle on Monday July 22. The company's Tristan Whitlam said: "If you haven't heard of The Aquabats! I would highly recommend giving them search on YouTube, they are legends. Lead singer Christian Jacobs is also credited with creating Yo Gabba Gabba, so you can see why we are loving working with them. The band are all about energising their fans, and that's what we are doing with the campaign; getting the band involved on their official and unofficial social media destinations targeting both fans of the band and the families that watch the show."
Our favourite story of the week, and one that has been picked up by media across the UK after initially appearing in the Irish Independent, was about former HMV staffers in Derry who set up the HVM store after all stores on both sides of the border were closed earlier this year. According to the reports, new HMV owners Hilco objected, forcing the HVM store to literally turn its logo upside down and become WAH…
Talking of HMV, a reminder for stores and everyone else, that we're now available through HMV's Intranet… As we noted last week, our website and
by dint, our newsletter, are now linked to its Intranet site and stores are this week being pointed in our general direction by head office. We
'
re witnessing the chain
'
s rebirth first hand and are now in close communication with many of its stores through Twitter
–
we
'
re following almost all of them and many are following us, and clicking through to our newsletter when we announce its arrival on our Twitter feed. They
'
ve been won round to our delights and we look forward to them coming on board to the newsletter. HMV
'
s Andy Anderson said: "We're recommending our stores use The Raygun, it's a great way of keeping them up to date with what's going on in the industry, gossip, news about forthcoming releases and also it highlights the titles that the industry are promoting."
"When you have a good legitimate offer, the people will use it. There is no excuse for illegal copying, but when you get an offer that does not cost too much and is easy to use, it is less interesting to download illegally."
Olav Torvund, former law professor at the University of Oslo, commenting on figures that show TV and film piracy in Norway has halved in the past five years. Many are putting this down not to legislation but to availability of product, choice and methods of viewing…
With the weather continuing to keep audiences away from cinemas, it was a relatively flat week at the box office, although there were two new entries, Monsters University sat at the top of the top 10 with £3.5 million, Pacific Rim at number three with £2.2 million.
Some TV news now, but it's apt given our lead story, as Mark Gatiss, one of the founder members of The League Of Gentlemen and now both a scribe and star of Sherlock and writer for Doctor Who, has this week revealed he is to star in the next series of Game Of Thrones. It's not exactly clear what role he'll be playing, but odds-on he'll end up getting the chop…
Tom Hanks and Ron Howard are to team up again for Inferno, the latest tome from airport novelist Dan Brown. It's another blockbuster charting the latest mystery investigated by Robert Langdon, he of Da Vinci Code and Angels & Demons…
There's something about mountain films that feature ill-fated tales that seems to attract filmmakers and talent. The latest story to be told is Everest, which follows three separate trips that all got caught up in a storm which took the lives of eight climbers. This week it's been announced that the film's stars will include Josh Brolin and Jake Gylenhaal.
Forthcoming theatrical release ahoy, this has been put together by our old pals at OTMe to mark the impending release of arguably our most eagerly awaited film of the year, the Alan Partridge flick Alpha Papa…
We've been looking forward to this for a while, note too its simultaneous theatrical and vod release…
Here's a clip from Red, which we're off to see next week…
New from Steve McQueen, one of this week's most talked about trailers…
The latest trailer for the film about James Hunt and that Nikki, Nikki, er (old jokes department)…
New trailer for the next Ridley Scott film…
Due in September from Signature, this looks very good…