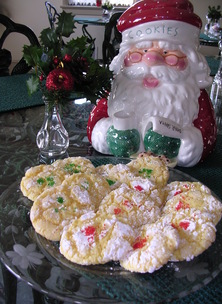 Yes, it is that time of the year, again.  The holiday season is already upon us.  With Thanksgiving just past, we now have more holidays just ahead.  It is a great time for family gatherings, a time for giving and a time for remembering.  It is also a great time for fun and creating more memories.  Here in Lancaster there is so much to do and enjoy at this time of the year.
*************************
The comedy "
Home for the Holidays
" performing now at the
Rainbow Dinner Theater
through  December 30.
*************************
Stiches Comedy Club
Stiches Comedy Club
is having performances on December 30 and 31, check their link for detail on times and performers. 
Murder Mystery at the After Eight
Bed & Breakfast

For a second year, the After Eight Bed and Breakfast is going to host a Murder Mystery with guests playing the various roles and trying to solve the 'Murder' while having fun.  This year is going to be a little different.  Friday is totally open for guests to make plans at the various theaters or restaurants and be on their own.  Saturday night the After Eight will host the Murder Mystery which will include a lighter dinner, which will include Pizza, Subs, Salad, Dessert and Beverages.   The price for the  New Year's Murder Mystery is $75.00 per couple, plus a two night reservation.   You must call to make a reservation as all the rooms are blocked out for the Murder Mystery.  888-314-3664. 
*************************

*************************