BFI: ADMISSIONS UP IN 2015…
…MEANS GOOD NEWS FOR HOME ENT FOR Q4
HOME IS WHERE THE HEART IS
10 YEARS FOR ONLINE PIRATES?
IPO SURVEY: LEGAL CONTENT GROWS…
…BUT ONE IN FIVE STILL USING ILLEGAL SERVICES
AUSTRALIAN ONLINE PIRACY DOUBLE UK LEVELS…
EC GOES AFTER SKY AND STUDIOS…
…THIN END OF THE DIGITAL SINGLE MARKET WEDGE?
EDEN: JUST UP FROM KING'S CROSS
ICON'S BARNEY IS A KILLER…
…AS INDIE CONJURES UP DEMONS
ARROW HEADS FOR BIGGEST EVER SHIP…
STUDIOCANAL'S VAMPIRE WESTERN HEADS OUT
INSURGENT SLEEPS ON EST RELEASE
MORE ANTI-SOCIAL BEHAVIOUR
SYMONDS HEADS TO KALEIDOSCOPE
BECKHAM SEES CHARITY IN ACTION
AT THE MOVIES
---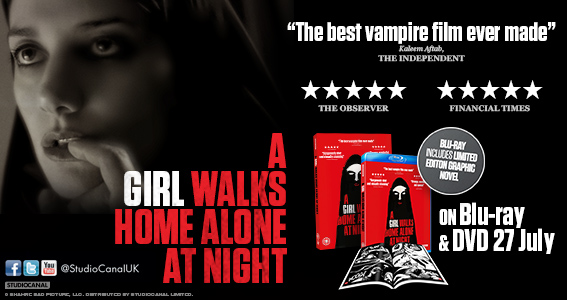 ---
If you can't read this newsletter or see the ads, please click
here
It Was A Good Week For... The Q4 business, as box office boom set to reap home ent rewards later this year...
It Was A Bad Week For… Sky and the big six studios, hit with European anti-competition accusations...
The week starts with some positive news which bodes well for the second half of 2015 in home entertainment terms. For the BFI has just unveiled some statistics for the theatrical side of the business for the first six months of 2015 and it makes for encouraging reading. For the months from January to June saw admissions rise, with 83 million visits to UK cinemas by the great British public, a 10 per cent rise on the same months in 2014. Better still for homegrown fare, for UK and UK and US co-productions accounted for 32 per cent of box office receipts, an increase of more than five per cent. Commenting on the figures, the BFI's Amanda Nevill said: "Today's half-year report shows that UK audiences are continuing to flock to the cinemas ensuring film continues to be a vibrant contributor to the economy. It is particularly exciting for the UK creative sector to see films made in the UK achieving a strong share of the UK box office market."
And the reason it's good news for our business is that as sure as night follows day, the titles that helped propel those increased admissions in the latter part of the first half of the year will all be arriving shortly on physical and digital formats, with the likes of The Avengers: Age Of Ultron and Mad Max Fury Road all on the way. And given the current state of the box office, with Universal dominating and all the big hitters either in cinemas or due shortly (schools that hadn't already started the summer holiday were breaking up today, Friday July 24), the prognosis is looking good for the months ahead. All that our industry has to do is capitalise on the buzz from theatrical. As BVA chief executive Liz Bales said: "It is enormously encouraging to see such a significant surge in cinema admissions, it reflects the value that UK audiences attribute to filmed entertainment. It is our role to continue to engage these audiences throughout the product lifecycle, to ensure we are leveraging the uplift in admissions and converting audiences through to video ownership, maximising opportunity around new release film and catalogue drafting. As illustrated last week at the BVA insight Forum, there is an incredibly strong slate coming down the line for home entertainment, we must work with retailers to create compelling propositions both in store and online that excite consumers and bring cinema audiences full circle, influencing them to buy back into the franchises they loved on the big screen, on video." Kim Bayley, ceo of ERA added: "Blu-ray and DVD sales in the first half of 2015 have been relatively soft on the back of a slump in UK box office figures last year. The strong box office in the first half of 2015 is extremely welcome news for the industry and retailers anticipate strengthening demand and an upturn in sales as big box office titles such as The Avengers Age Of Ultron, the Fast and the Furious and Jurassic World go on sale later this year."
---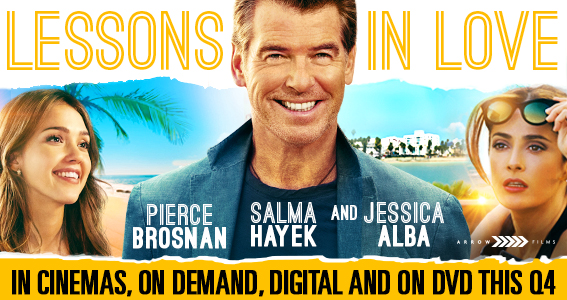 ---
One of those hits from earlier in the year, Home, the DreamWorks Animation title released through Fox, was out on Monday July 20 and it's got off to a strong start as the UK heads into the school summer holiday period. The title, which boasts the voice talents of Rihanna and Jim Parsons from The Big Bang Theory, was outselling the rest of the top 10 combined, no mean feat in itself, shifting nearly 100,000 units in its first three days on sale until the end of play on Wednesday. Sat behind it in second position in the midweeks was Studiocanal's The Gunman, another new entry. Keep an eye on the Official Charts website on Sunday – or follow us on Twitter – for more.
Big news from the government which is finally moving to bring penalties for online copyright theft into line with those for physical piracy. The anomaly in the law has seen the maximum penalty for physical copyright theft being 10 years in jail, but "commercial scale" infringement on the Internet was only punishable by a maximum prison term of two years. New proposals, outlined in a consultation document launched by the Intellectual Property Office, will see the new sentencing potentially introduced and, as the government noted, makes it clear that online copyright infringement is as serious as physical infringement. Commenting on the proposals, intellectual property minister Baroness Neville-Rolfe said: "The government takes copyright crime extremely seriously - it hurts businesses, consumers and the wider economy both on and offline. Our creative industries are worth more than £7 billion to the UK economy and it's important to protect them from online criminal enterprises. By toughening penalties for commercial-scale online offending we are offering greater protections to businesses and sending a clear message to deter criminals." DCI Peter Ratcliffe from the City of London's Police Intellectual Property Crime Unit said: "Online or offline, intellectual property theft is a crime. With advances in technology and the popularity of the internet, more and more criminals are turning to online criminality and so it is imperative that our prosecution system reflects our moves to a more digital world. PIPCU therefore welcomes today's consultation for harmonising the criminal sanctions for online copyright infringement." Eddy Leviten from the Alliance for IP added: "This consultation is very welcome as we feel there is a clear anomaly in the way that online copyright infringement by criminal enterprises is treated by the justice system."
More from the Intellectual Property Office – good to see the government doing something useful – and the organisation has this week published some fascinating research about trends in streaming and downloading. The research contains both good news and bass news – headline facts show that some 62 per cent of UK Internet users have either downloaded or streams films, TV shows and other entertainment media (music, games, e-books), a rise from the figure of 56 per cent in 2013. And while the survey showed a 10 per cent increase in consumers accessing content through legal services, this was was tempered by the fact that one in five consumers are still illegally downloading or streaming product. Broken down further, the figures show that 10 million UK Internet users have accessed films online, while Netflix, Amazon and youtube were the key platforms, the former accounting for 44 per cent of all activity. Some 15 million users have accessed TV programmes, with more than one in five accessing some content illegally. Average spending for TV programming per quarter is £6.68. When it comes to illegal downloads and streaming, the fact it's free (49 per cent) and convenient (43 per cent) were given as chief reasons. Cheaper services (25 per cent) and availability through legal services (21 per cent) would encourage those asked to stop infringing copyright. Commenting on the survey, the government's intellectual property minister Baroness Neville-Rolfe said: "It's great news that a huge proportion of UK consumers are going online to enjoy music, TV shows, video games and e-books legally, supporting our creative industries to grow and showing the benefits of making legal content widely available. By building a clear picture of online streaming and downloading trends we can work with industry and international partners to tackle the problems of internet piracy and increase public awareness of the ways people can download and stream legally."
More comment on this research came from ceo at the BVA and Industry Trust, Liz Bales, who said: "We welcome the latest study from the IPO, it's reassuring to the see that the results reflect those published earlier in the year by the BVA, which reported an increase of 25 per cent (2014 vs 2013) in the purchase of video content through legal digital services.
The ongoing challenge we face as an industry is illustrated through the finding that one in five continue to infringe, commercial operators cannot compete with free, which is consistently shown to be a key driver for infringement. It is likely that UK infringement levels are reportedly significantly lower than Australia, due to the broader range of digital services available in the UK and our long standing strategic approach to tacking infringement. Consumer campaigns born out of this approach, such as the Industry Trust's Moments Worth Paying For. this activity promotes the value of content to audiences and makes it easy and intuitive for them to access video via legitimate services such as

http://www.findanyfilm.com/
With the added strength of CCUK to the education framework we can amplify our collective messaging and together drive greater actions through insights garnered from these campaigns."
---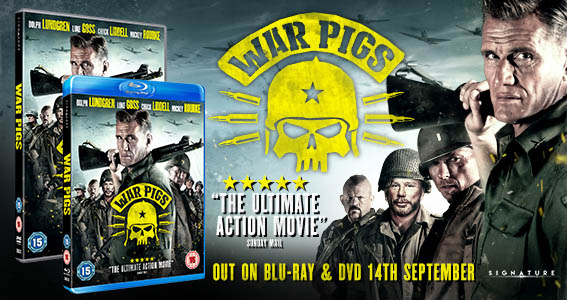 ---
Those Australian figures make for grim-reading for our friends in the video and film industries down under – 43 per cent of content consumers in the country have illegally downloaded or streamed product, a figure that represents a quarter of all Internet users. Films were the most popular content to illegally download (48 per cent of consumers had accessed illegal film content), followed by music (37 per cent) and TV programmes (21 per cent). Not having to pay and convenience were again the most popular excuses given. Some 43 per cent of Internet users weren't sure what was or wasn't illegal content, that increased to half amon
g females and almost 60 per cent for those aged 55 years old or above.
More from the world of politics and how it affects our business, and we'd recommend keeping an eye on the European Commission, which has launched anti-trust proceedings against Sky and the big six studios (Disney, Fox, Paramount, Sony, Universal and Warner, claiming that consumers outside the UK and Ireland can't access the pay TV operator's film channels and that its contracts with the studios amount to anti-competitive agreements. It has sent out a Statement Of Objections to the studios and Sky and is now waiting for a response. EU commission in charge of competition police Margrethe Vestager said: "European consumers want to watch the pay-TV channels of their choice regardless of where they live or travel in the EU. Our investigation shows that they cannot do this today, also because licensing agreements between the major film studios and Sky UK do not allow consumers in other EU countries to access Sky's UK and Irish pay-TV services, via satellite or online. We believe that this may be in breach of EU competition rules. The studios and Sky UK now have the chance to respond to our concerns." Meanwhile, Sky has hit back, saying: "The European Commission is examining cross-border access to pay TV services across a number of member states. As part of its ongoing inquiry, we have received a statement setting out the commission's preliminary views." Disney offered the most strident response to the EU's notice, saying: "Our approach is one that supports local creative industries, local digital and broadcast partners and most importantly consumers in every country across the EU. The impact of the commission's analysis is destructive of consumer value and we will oppose the proposed action vigorously."

The relevance for our industry is quite clear – the EC's opinion on geo-blocking is well documented and this highlights both the organisation's lack of understanding of how film markets work, while it sheds further light on its stance on the Digital Single Market. However, as BVA consultant and lobbyist Lavinia Carey told The Raygun, if Sky and the studios' responses help educate the Commission about geo-blocking and why it is important, then it could prevent further action against the likes of Netflix and others. She said: "We're fighting tooth and claw to prevent the EC from preventing geo-blocking because it is entirely reasonable and justified on the grounds that these very licensing agreements are what generates the finance to produce our content in the first place through their exclusivity. If not exclusive, they are not worth very much, so would damage the funding model that enables film producers to raise the investment for £ multi-million budgets. The knock-on effect of allowing cross-border access would be felt through the windows system, affecting the entire financing eco-system. The EC has already said they only want to stop 'unjustified geo-blocking' and they want to respect the commercial viability of the audiovisual sector, so even though this is a serious nuisance, I believe the Studios and Sky will easily be able to make the case for continuing to restrict access through territoriality - that's precisely what the Commission has said it's not attacking. They just don't understand the implication of this investigation, but if it enables them to appreciate that every part of the life-cycle of a film is important to its overall viability then it will have been a worthwhile, albeit very expensive, exercise."
---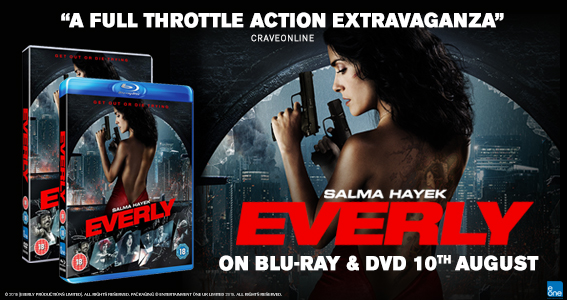 ---
To London nightclub The Egg (up past Kings Cross, for the uninitiated) for a screening that was a bit out of the ordinary. For Metrodome was hosting a club-based launch for its theatrical release of Eden. The film, based on the true-life experiences of a Parisian clubber, charts the 1990s rise of French house music and weaves in the early days of Daft Punk, now household names, with clubbing in the French capital and beyond. The film is garnering strong reviews from both mainstream press (see here for The Guardian's five, yes, that's right, five star notice) and the dance and music press alike. So much so, that the screening was jointly hosted by Metrodome and Mixmag magazine. Sven Hansen Love, who penned the screenplay with director (and sister) Mia based on his own experiences in Paris, was in attendance, introducing the film and later DJing. The film opens in cinemas today (Friday) ahead of a home entertainment bow and further cements Metrodome's reputation as picking up some of the best independent cinema from around the world. What's more, all the activity and support surrounding its theatrical bow bodes well for the home entertainment release later in the year. As Metrodome's Jezz Vernon said: "It's a rare film, to gain the love of both music lovers and critics alike. As one journalist put it so eloquently it's the film that 30 years of house music has always deserved."
Also opening at cinemas today is the rather excellent The Legend Of Barney Thomson, another belter from the fine folk at Icon. We were lucky enough to see the film this week and it continues the fine run of form Icon has had since it made its fully-fledged return to the distribution fray. The film, Robert Carlyle's first outing as a director, boasts an excellent cast, with both Ray Winstone and Emma Thompson on fine form, and has strong commercial potential at cinemas and definitely as a home entertainment release, with the kind of winning formula that worked so well for Filth a couple of years ago. Expect big things when it arrives on home entertainment formats later this year.
Meanwhile, before then, there's more to come from Icon, with horror Demonic set to make its bow on September 7 after first airing at Film4 FrightFest. As we've oft noted here and on our website, the FrightFest event over the August bank holiday weekend is the perfect way to launch a horror film and the high profile event should prove to do just the same for this tale of a seance gone horribly wrong, which boasts the involvement of James Wan, the go-to man for credible, commercial horror. Icon is forging closer links with FrightFest, working on a previously announced partnership with the organisation which will see it releasing films under the festival's banner. Commenting on the release, Icon's Chris Warrington said: "Once again we're honoured to have one of our films feature in the best horror film festival in the world. Demonic, a CSI meets Paranormal Activity chiller, produced by James Wan will be showing during the weekend as the perfect platform to drive awareness for the title ahead of its home entertainment release on September 7."
---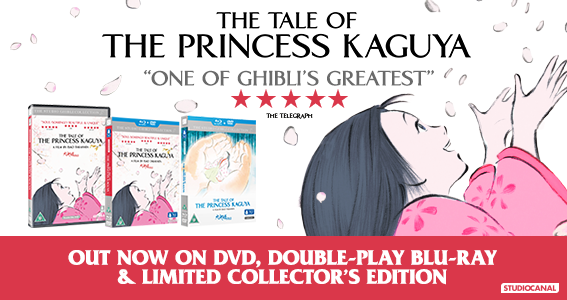 ---
Good times for Arrow, with the independent celebrating a strong conversion for The Voices, its blacker than black Ryan Reynolds comedy that got off to a strong start for its retail release on the back of its high profile theatrical bow. It also bodes well for the company's next big release, Good Kill, due on August 3. The powerful drama about a drone pilot who commands the craft from a bunker in Las Vegas and then returns to his suburban home stars Ethan Hawke and January Jones. Its got huge commercial potential – think The Hurt Locker – a fact that's not gone unnoticed, with the title set to become Arrow's biggest ship to date. Commenting on the release and the success of The Voices, Arrow's Pete Thompson said: "We were delighted that The Voices was the third-highest new entry last week, as well as a strong performance across all digital platforms. Next up is Good Kill, which all our retail partners have got behind, ensuring it is the largest initial ship in the company's history. Through strong social media activity we have engaged with the audience from box office to home entertainment release and, like The Voices, we believe we will reap the benefits of that."
Also due from Arrow, this time its sister Arrow Video imprint, comes the eagerly awaited four-disc set of David Cronenberg's classic Videodrome. Pre-orders for the set, which not only includes the James Woods and Debbie Harry shocker, but a wealth of additional features, including early, rarely seen Cronenberg shorts and new documentaries, features and commentaries, are positively flying. Arrow Video's Francesco Simeoni said: "The release has been a dream, a long time in production since this was planned from when Shivers and Rabid were being planned. Cronenberg is one of my favourite filmmakers so producing this has been a joy. The real treat here I think is the ultra rare short films - very infrequently exhibited and never on official home video. The early features, which are fascinating, are also newly restored, Crimes Of The Future, is from a new 4K scan and approved by Cronenberg. The book was much fun to put together and has so much content it could be a book unto itself. Michael Lennick, who did the video effects gave us loads of extras, sadly he passed away mid way through production of the disc so the book is dedicated to his memory. He was invaluable to the project and a real gentleman. I think fans are going so crazy for this release for a number of reasons, Cronenberg and Videodrome are big draws into themselves but also the shorts, the artwork and packaging, the book and the bounty of extras. It's a real collectors package and I think fans are really responding to that."
More forthcoming release news and we've just had a copy of the rather wonderful A Girl Walks Home Alone At Night arrive courtesy of our friends at Studiocanal and it really is a rather gorgeous item. Studiocanal has put its full weight behind the film, billed as the first Iranian vampire Western, on the back of the critical acclaim and four and five star reviews from its theatrical bow. Activity this week has included a screening hosted in conjunction with retailer Fopp and Vice magazine. Studiocanal's Kristin Ryan said: "Building on this awareness through social media and our extensive publicity campaign, in both mainstream and niche press, has been key along with online activity with IMDb and The Guardian and through our targeted press campaign. Activity with both Fopp and Vice culminated in a fan screening this week generating further buzz around the release. The striking graphic visuals of the artwork and high quality packaging gives the release real on-shelf stand out and the Blu-ray includes a stunning limited edition 66-page graphic novel sure to appeal to the collector. A Girl Walks Home Alone at Night will undoubtedly be on many film fans and critics' Best Of 2015 lists and heralds an exciting new talent in Ana Lily Amirpour."
---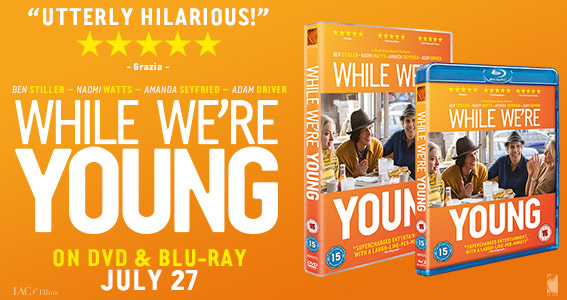 ---
Out on August 3, but currently available across digital platforms, is the sophomore outing in the Divergent series, Insurgent. And to mark the release, eOne helped host a special Twitter event under the banner of insurgentsleepover (with the inevitable hashtag to go with it). Commenting on the event, eOne's digital marketing manager Charlotte Mardon-Heath said: "To celebrate the early EST release of The Divergent Series: Insurgent, we hosted an #InsurgentSleepover on Twitter last night. We wanted to engage Insurgent initiates with other fans, media and social influencers in something unique and reward them for all their support and excitement across the whole release, while also encouraging them to download the movie early. With BTS clips, competitions and GIFs launching plus a live commentary throughout, it was a very exciting event. We saw high engagement for the whole movie and were trending in the UK for an hour."
More on the forthcoming Anti-Social, which, as we noted on last week's newsletter, is due on September 14, complete with a free download of the soundtrack. As we mentioned last week, the physical sales are being handled by Spirit, the digital side by The Movie Partnership. Last week we quoted Spirit's Robert Callow on the release, so it's only fair to get word from the Movie Partnership's Michael Lee on the film, a homegrown urban thriller directed by Reg Traviss. Lee said: "We are very happy to be working directly with Reg and Mouktar and with Spirit Rntertainment once again on this very exciting smash and grab thriller. There is a very strong social media and marketing plan in place for the release and we are expecting a fantastic result."

Some recruitment news now and sadly we were too busy finishing this newsletter to head along to mark Lee Symonds' departure from retailer Sainsbury's. The popular buyer, previously at hmv, is leaving the supermarket giant to take up a new post as national account manager at Kaleidoscope. Commenting on his departure ahead of taking up the new role, Symonds said: "It's my last day at JS Towers today (Friday July 24), it's been great and I've really enjoyed my time here.
I start work at KHE on Monday August 3, I'm really looking forward to meeting the Kaleidoscope team and of course working with Matthew and Spencer, who I've known for many years.
KHE feels like the right move for me, its great company with some very exciting product coming up in Q4 and beyond." Commenting on his imminent arrival at the independent, Kaleidoscope's Matthew Kreuzer said: "Spencer [Pollard, Kaleidoscope chief], myself and the rest of the team at Kaleidoscope are extremely excited about the imminent arrival of Lee to Kaleidoscope Towers. We are so pleased that he showed interest in coming to work for the studio side of the business, and feel very strongly that the incredible knowledge of the retail landscape he has garnered over the past 10 years (via his time at hmv and Sainsbury's) and his passion for the product and the film industry as a whole will prove a great asset to Kaleidoscope in the coming years."

---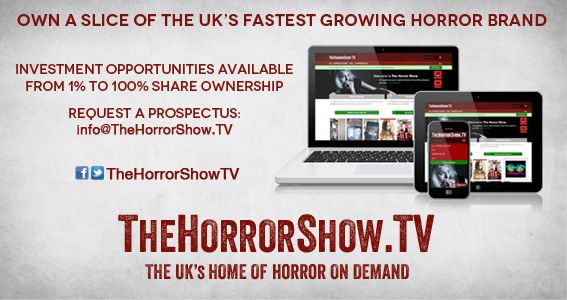 ---
Some news from the vod sector now and Mubi continues to grow in stature. The carefully curated service, which offers 30 regularly updated films at any given time on its platform has followed the recent inking of a deal with Sony Pictures by unveiling a new partnership with New Wave Films. It is working with the arthouse imprint on the theatrical, vod and home entertainment bow of Arabian Nights, a three-part film that wowed audiences and critics at the Cannes film festival. The deal sees the pair working on the theatrical release together, with Mubi offering the film on its service after its bow at cinemas. The home entertainment release will follow. Mubi's Efe Carakel said: "This is the perfect film to make our foray into releasing a film across all platforms. Not only are we able to partner with such an inspiring company such as New Wave Films but also, we are able to bring one of this year's most incredibly unique films to cinemas and then our audiences. It is just phenomenal." New Wave Films' Robert Beeson added: "We're immensely pleased to be co-operating with MUBI, which is such an innovative and exciting platform, and so being able to bring this amazing film to British and Irish audiences."

And we'll end with football icon David Beckham who visited music therapy charity Nordoff Robbins' London centre in Kentish Town this week ahead of being honoured at the forthcoming hmv Football Extravaganza raising cash for the charity. He saw the efforts of the charity up close and personal, meeting 11-year-old Romano who has benefited from the charity's work, saying: "It was a real pleasure to see Nordoff Robbins' work and to meet Romano and his family. It was truly amazing to see how music therapy has changed Romano's life, and learn about how it has helped him develop confidence.
I feel honoured to be receiving the Legend of Football Award at the hmv Football Extravaganza. It is a real privilege to be part of this prestigious event, especially in this 20
th
anniversary year." Chairman of the Football Extravaganza and Nordoff Robbins governor Brian McLaughlin added: "We are absolutely thrilled that David Beckham has accepted our prestigious Legend of Football Award. David is, without doubt, one of the world's footballing greats and I am delighted he will be joining us. We have had many great nights since this event began and been joined by some exceptional football personalities. With David Beckham on our team it guarantees this tremendous tradition will be upheld on the occasion of our 20th anniversary." The event has almost sold out, but organisers say there's still a few tables left and want to ensure it's a sell-out to further swell the coffers of the charity – the Football Extravaganza has, over the years, raised some £7 million for Nordoff Robbins. For more details, email Rae@TheFE.co.uk.
---
---
QUOTE OF THE WEEK
"Over one third of subscribers in many of the leading countries are still on the basic, one stream Netflix plan, according to our Living with Digital consumer survey, in some countries this is over 40 per cent. In particular, there is significant potential to move subscribers to the most expensive 4-stream family plan, with the added benefit of 4K streaming, with typically less than 20 per cent taking this option. However, in developed Netflix markets like the USA, UK and Canada, over 10 per cent of consumers don't know what plan they are on, making an upsell more difficult. Netflix has the option to also tier prices based on content availability, similar to Pay-TV operators, which to date it has been reluctant to do. However, as its content purchasing power increases, it may decide to tier further, particularly if it makes a foray into more specialist content or even Sports."
David Sidebottom, principal analyst for entertainment content at Futuresource Consulting on Netflix, its recent quarterly results and the potential for growth at the svod company…
AT THE MOVIES
Ant-Man added to the superhero coffers at UK cinemas, taking more than £4 million in its opening frame and finally dislodging Universal – which still holds the second, third and fourth slots. A mixed bag of other new releases, with a record-breaking £1 million haul for Andre Rieu's 2015 Maastricht Concert live event and Bollywood tale Bajrangi Bhaijaan taking £750,000-plus and The Gallows taking £335,421 in its first weekend.
In the least surprising news of the week, it's been confirmed that a Jurassic World sequel is due, with Chris Pratt and Bryce Dallas Howard both set to return. It came in a week when the latest dino-outing became the third most successful film ever, overtaking Avengers Assemble. It's now behind only Titanic and Avatar. More Universal sequel news and Chloe Moretz is set to join Seth Rogen, Rose Byrne and Zac Efron in the second outing for Bad Neighbours.

In this week's superhero news, X-Men helmer Bryan Singer has teased the idea of a crossover film between Fox's two different Marvel properties. The director confirmed that the X-Men with the Fantastic Four, saying only that "those ideas are in play".

Strange property news of the week sees Sony planning to make a film based on emojis. No, we've got no idea what this is about, but that's not stopped plenty of speculation, much of it not very funny, across the Internet. And perhaps even weirder news comes in the shape of the announcement that a Broadway musical is being put together based on Martin Scorsese's King Of Comedy… The mind boggles…
SITE OF THE WEEK
Loads up on our website, including a close look at the BBFC Annual Report and an interview with one of the orgnaisation's senior directors… Head to www.theraygun.co.uk for more…

TWEET OF THE WEEK
Follow us on www.twitter.com/theraygun…
To subscribe to The Raygun newsletter, please email info@theraygun.co.uk
with subscribe in the subject matter
To unsubscribe, email info@theraygun.co.uk with unsubscribe in the subject
For editorial or advertising queries, contact tim@theraygun.co.uk