AMBASSADOR PRESENTS NEW TITLES
ARROW GETS LUCKY WITRH OSCAR WINNER…
ANCHOR BAY'S HORROR CLUB HOOK UP
RAYGUN'S SUNDAY NIGHT SCREENINGS
NETWORK'S ODYSSEY GOES ON TOUR
TERRACOTTA DOES IT MY WAY
SHARK EMERGES FROM DEEP BLU SEA
ACORN'S CHRISTIE APPOINTMENT
RELEASE OF THE WEEK: HIROKIN
TRAILERS OF THE WEEK
---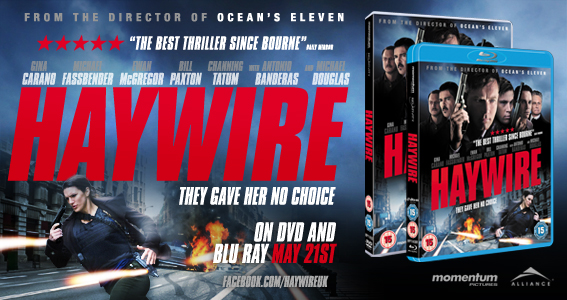 ---
If you can't read this newsletter or see the ads, please click
here
It Was A Good Week For…
Easter meant miserable weather and a strong, long weekend at cinemas and, if Westfield on Monday was anything to go by, a busy time in stores too
It Was A Bad Week For…
The MPAA finally admits that controversial US SOPA legislation is dead in the water, although action is still needed…
The Industry Trust has had a busy few weeks, what with, as reported on here recently, a new Battleship trailer and a batch of homegrown stars appearing in an outdoor campaign as part of its ongoing Moments Worth Paying For initiative. Well, it's done it again; the Trust has just had another Moment, or rather, it has unveiled the latest thrust in the campaign. The new Moments That Worth Paying For trailer is produced in partnership with Fox and features Ice Age 4 Continental Drift as its focus. The 30 second spot, which urges the audience to shun pirates, will be screened from today. Industry Trust director general Liz Bales said: "Our Moments Worth Paying For campaign has had fantastic success to date – not only in the change in attitudes of people watching but also in the awareness it's provided for the distributors we're working with. We're really excited to continue to spread the message with Ice Age 4: Continental Drift to bring greater respect for copyright to a family audience. Fox's theatrical marketing direct Chris Green added: "Supporting the Moments Worth Paying For campaign is really important for us as content owners. We understand the importance of campaigns such as this to ensure the consumer understands the link between their support and our on-going ability to provide content of the quality of Ice Age 4: Continental Drift." We'll have the trailer up shortly on our
website…
One of the Industry Trust's ambassadors, Jonathan Sothcott, has been out this week carrying out radio interviews talking about the importance of copyright protection in his role as a film producer. The London-based producer (and occasional Raygun contributor), whose forthcoming slate of titles, released through companies such as Kaleidoscope, includes Elfie Hopkins and the wonderfully named (we've said it before) Strippers Vs Werewolves. Not content with merely producing his own features, the producer also helps oversee the Jonathan Sothcott Presents imprint for 4Digital Media. That label, which sees Sothcott giving his seal of approval to assorted B movies and weird and wonderful films, is gearing itself up for a busy May, with a trio of releases. As Sothcott himself told The Raygun: "It's a way of giving a profile to fun B movies that might otherwise get lost in the crowd. In May we have low budget Brit horror Deadtime, the insanely brilliant Two Headed Shark Attack starring Brooke Hogan and Carmen Electra and spoofy sequel Elvira's Haunted Hills; Elvira herself is coming over at the end of May to promote it. 4Digital is a great label and I love working with them endorsing these releases."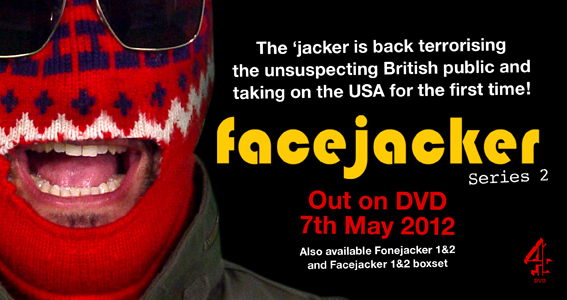 ---
Mention of Kaleidoscope brings us on to news of a new appointment and a promotion at the rapidly expanding company. Kaleidoscope has announced that Clare Dundrow has joined the company as senior product manager. Dundrow, formerly at Anchor Bay and most recently at Momentum, where she worked on titles such as The Mechanic, Season Of The Witch and Insidious, will work on both its UK releases and its international arm, working, among other things, on its Q3 titles as well as its Cannes film festival portfolio. Dundrow said: "Kaleidoscope is an exciting company. The chance to bring my experience to their passionate and fast expanding business was an opportunity not to be missed." Meanwhile, also at Kaleidoscope, Dolly Emmerson has been promoted to the role of junior product, responsible for, among other things the company's growing roster of third party product. Kaleidoscope director of marketing Adam Sergeant said: "We are thrilled to add someone of Clare's calibre, insight and undoubted experience to the marketing team. Dolly's promotion is hugely deserved and is in recognition of the excellent input she has consistently provided over the last two years. As our slate continues to grow and our portfolio becomes ever stronger, both appointments will enable us to continue to mine the full potential of each release and develop new and exciting routes to our target markets."
Multiple Oscar winner The Artist arrives on DVD and Blu-ray via EV on May 28, but Arrow will be riding into town on the back of the film and its star Jean Dujardin's success a few weeks ahead of that, with the May 7 launch of Lucky Luke. The film, a live action adaptation of the popular French comic book set in the Wild West, is similar in feel to Dujardin'sS OSS 117 spy spoofs, and is as stylish as you'd expect anything featuring the Academy Award-winning star to be. Arrow's Jon Sadler said: "We are massive fans of both Jean Dujardin, his James Bond spoofs, OSS and, of course, The Artist at Arrow Films and are delighted to be bringing some of his indomitable style once again to the small screen in the devilishly stylish Lucky Luke. Hopefully those browsing The Artist will be keen to see more of his great work and also check out Lucky Luke."
Also due from Arrow and currently making a very big noise (our Twitter feed was full of response to the trailer – see below for more on that) is Clone, the debut feature film from the current incarnation of Doctor Who, aka Matt Smith. Again, Arrow's Jon Sadler said: "Clone is being released off the back of official selection at Sci-Fi London and will screen as part of the festival on 1st May, before having a small theatrical springboard to DVD and Blu-ray on May 7th. Featuring stunning lenticular packaging on the DVD format and backed by a social media led campaign, Clone is going to resonate with fans of the talent and genre alike. We are delighted to be bringing Matt Smith's first film to the screen and to be releasing the film Eva Green made prior to our very own Perfect Sense. We have had amazing responses to our advertising - especially on Facebook where we have seen the lowest CPC rate ever recorded by our media agency. The packaging is also stunning so we have high hopes for a very strong week one."
---
May 3 will see an interesting new launch from Horror Channel, the self-explanatory UK TV company. The channel is launching a Horror Club, its own film event that will offer its fans the chance to see a sneak preview of a forthcoming film. First up for the event, hosted by the channel's own Emily Booth and genre expert Billy Chainsaw, will be Alex Chandon's Inbred. The film already boasts the FrightFest seal of approval and the director will be in attendance for a post-event Q&A. The film us due from Anchor Bay later in the year and, as the company's Thom Leaman said: "We're very pleased at Anchor Bay to be bringing Inbred to a wider audience. It's demented British horror at its very finest. We're building towards a Q4 release, with plenty of activity ahead of there, and our friends at The Horror Channel offer a great early chance for fans to catch the film at the inaugural Horror Channel Horror Club." Booth added: "Horror Club is a chance for Horror Channel to give something back to the fans, who'll not only get to see a cool new horror flick but with an exclusive audience of like minded people. We want to evoke the atmosphere of that midnight movie screening - mates, drinks, laughs and thrills! And on a more serious note fans will also get to meet the director and of course us nice chaps at the Horror Channel."
This Sunday (April 15) sees The Raygun teaming up with our old pal Mark Oakley (Blockbuster's first UK employee in the 1980s and, after that, Virgin Megastores' head of video in the 1990s) to help launch a new venture at the venue the popular former industry figure now owns and runs. The Eagle is one of the most famous venues in what's known as the gay village, Vauxhall, south London and home to the wonderfully named Horse Meat Disco club night on Sunday nights. After hosting numerous launch events for DVDs in recent years, such as Second Sight's Paris Is Burning and Revolver's Keith Haring documentary, the venue has now launched Horse Meat Screen, which will see the club opening its doors early and offering punters the chance to see great films for free. The Raygun's Tim Murray has helped programme the event alongside Oakley and The Eagle and Horse Meat Disco team. Sunday sees the recent BFI release The Erotic Films Of Peter De Rome getting an airing, followed in coming weeks by titles from Peccadillo (Weekend and Gay S*x In The 70s among them), camp classic Mommie Dearest from Paramount and the as yet unsigned, but definitely should be picked up for its title alone, Ticked Off Trannies With Knives, among others. To get involved, or to just get on the guest list, contact us at the usual address…
---

---
And Monday sees an event of a slightly less raucous nature, as Network hosts an event to mark the launch of the marvellous series offering Mark Cousin's history of cinema, The Story Of Film: An Odyssey. The company has trimmed the mammoth 15 hour down to a truncated 70 minute version to screen at London's BFO Southbank. It will be followed by a Q&A with the presenter, who will then embark on a UK tour of the film, with each of the six events (in Cardiff, Sheffield, Belfast, Bristol, Glasgow and Edinburgh) followed by a Q&A. It all leads up to Network's April 23 release of the series. Network's Luciano Chelotti said: "The title is one of a number of flagship film releases for Network this year and affirms its commitment to cinema as the company celebrates its 15th anniversary this year. The Story of Film, which was broadcast on More 4, received widespread critical acclaim on it's TV transmission and this is being repeated again in coverage for the DVD launch as well as the reaction and dialogue across social media channels including facebook and twitter. The Story Of Film is a beautiful, compelling and definitive ode to cinema history."
Also taking place at the weekend was the Terracotta Film Festival, the event organised by our pals at the eponymously named label. The event kicked off last night with a screening of My Way, a Pan-Asian tale of World War 2, the most expensive film ever made in Korea and one that is picking up incredible word of mouth. The screening which started the weekend-long event at London's Prince Charles Cinema was preceded by a launch event hosted by Terracotta and the event's assorted sponsors, including creative agency What Is Bobo. Among those attending were representatives from the likes of the FrightFest organisation. Terracotta's Joey Leung said: "We are delighted to be back for a fourth year with a bigger festival. Thanks to the collaborative mindset of the UK distributors (Studio Canal, Universal, Showbox/ Cinesia, Third Window Films, eOne) we were able to have an opportunity to bring a great selection of films to the big screen." My Way is due later in the year from Universal's indi VISION imprint.
---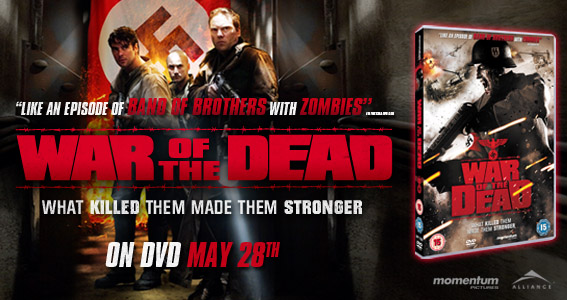 ---
Talking of Universal's indi VISION operation and the label is gearing itself up for one of its biggest releases yet, as it embarks on an ambitious plan to pull together the most comprehensive collection of the world of genius director David Lynch. Six of his films, including Blue Velvet complete with unseen footage, will be collected as Blu-ray or DVD boxes, and available as individual titles, all released on June 4. The company's Mike Hewitt said: "We are extremely pleased to be bringing the biggest collection of David Lynch's film work together in one package with six of his most celebrated feature films, most making their UK debut on Blu-ray, alongside several of his short films, interviews, animated TV episodes and documentaries. We are particularly excited about Lynch's debut film Eraserhead, which has been personally remastered with authoring approval from David Lynch himself for its 35th Anniversary this year, as well as the UK Blu-ray debuts of fan favourites Dune and Blue Velvet, both containing never-before-seen extra features. In addition to the DVD and Blu-ray box sets, all films will be available individually on both DVD and Blu-ray through indi VISION, the perfect label for such a truly unique and visionary master filmmaker."
Universal is, as we have oft noted here, celebrating its 100th anniversary this year, and there's more in the way of anniversary-themed releases due from the company. Announced this week, although due later in the year, is a first ever Blu-ray release for Jaws, the first modern blockbuster, a film that made such a splash it changed the way the film industry works forever. The title, which comes with digital and UltraViolet copies, will be released on September 3 with a wealth of extras, including two brand new features, The Shark Is Still Working and Jaws: The Restoration. The latter looks at the painstaking process of sprucing up the film for Blu-ray. Universal Studios Home Entertainment president Craig Kornblau said: "Jaws holds a unique place, not just in Universal Pictures' history, but in global pop culture. It is only fitting that this phenomenal film should be given the extensive restoration needed to ensure that long-time fans as well as newcomers can enjoy this unforgettable cinematic achievement for generations to come."
Acorn Media is continuing its ambitious plans and moving further into production after appointing a managing director at its newly launched Acorn Productions Limited, the arm that will be formed of its recently acquired Agatha Christie Limited. As well as overseeing Christie-based productions and the forthcoming new series of Foyle's War. Hilary Strong joins as md from Chorion. Commenting on the move, Acorn Media US chief Mark Stevens said: "With her great industry knowledge and experience, we are pleased to welcome Hilary into the Acorn fold. We look forward to working with her to develop Acorn Productions Limited." The company will be based on Covent Garden. It comes as Acorn releases a Christie-related title, Appointment With Death, starring Peter Ustinov as detective Hercule Poirot, thIs Monday (April 16).
---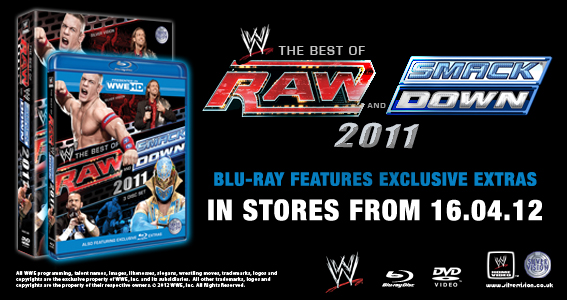 ---
Packaged in a rather nice lenticular sleeve, Hirokin is the latest release from Signature Entertainment, which, as noted recently in our newsletter, has just inked a sales and distribution deal with Kaleidoscope, another label already mentioned in this week's newsletter. Hirokin, subtitled The Last Samurai, is a big budget sci-fi actioner that blends hi-tech, post-apocalyptic scenarios with a more old-fashioned swordplay tale. As the company's Diana Curameng said: "Whether or not you're a sci-fi and fantasy film fan, Hirokin: The Last Samurai is a very well-made film with captivating characters and villains that is sure to entertain all audiences. It covers all the elements of a solid post-apocalyptic drama centring on a hero who finds his redemption by fighting for the freedom of an abused civilisation. We at Signature Entertainment take huge pride in this release as it's one of those films that you can pop in the player and happily get lost in the fantastic world of sci-fi for a few hours. Not to mention, it has a stunning and eye-catching interactive sleeve cover that'll be hard to put down. And it has a great cast too starring Wes Bentley of the Hunger Games, Angus Macfayden from Braveheart, Julian Sands (24), Jessica Szohr from Gossip Girl and Laura Ramsey (Mad Men). We really couldn't be more excited about this release." Marketing support comes in the form of press ads in lads' magazines and at least one national newspaper, one in the Sci-Fi London festival programme, and online activity through sfx.com and Sci-Fi London's own website.
"We want to provide consumers with access to our films on as many platforms and devices as possible. Today's agreement with Google further expands our ability to bring Paramount motion pictures to audiences in new and innovative ways."
Amy Reinhard, EVP and GM of domestic home media distribution for Paramount Pictures, after the major inked a deal that will see 500 titles available through youtube and Google Play as video on demand rental offerings in the US…
---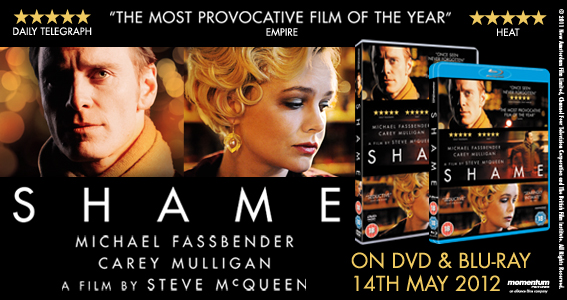 ---
Titanic 3D swept away the competition, proving that heart will go on, again and again, taking £2.86 million in its opening weekend (with another healthy performance on Easter Monday too). The Hunger Games was the next best performer, and has now taken more than £15 million, while Mirror Mirror made its debut at number three with £2.4 million. The only other new entry was The Cold Light Of Day, with more than £500,000.
Diary date time and mark May 24 2013 down, as this week it was announced that that will be the UK release date for Postman Pat The Movie. The title, produced by Icon, will be released via Lionsgate and is currently in production. Stephen Mangan will be providing the voice of the tutular hero, with contributions from the likes of Jim Broadbent and Rupert Grint, as well as David Tennant.
We at The Raygun love Danny McBride, and are currently hugely enjoying the latest outing of his HBO series Eastbound & Down on FX (ahead of its DVD release later this year). Well, get set for his next feature film outing, Clown, based on the Danish film andTV series Klovn (we're guessing that's Danish for Clown). McBride will be working with Hangover director Todd Phillips, although he's currently just a producer, on this tale of a debauched trip McBride and a pal take with a pre-teen boy in tow. It sounds like the perfect vehicle for McBride…
Remember Sorcerer, a William Friedkin film from 1977? Well, director Friedkin does, even if some people may be a bit rusty when it comes to the Roy Scheider flick. He's claiming, in a lawsuit filed this week, that he hasn't seen a penny from the film, nor even seen a statement, for more than 20 years. What's more, it's not even clear whether Paramount or Universal (both named in the suit) or anyone else for that matter, currently has the UK rights…
This is excellent, more from another of producer Jonathan Sothcott's titles, Strippers Vs Werewolves, due in May from Kaleidoscope, you can work out your own stripper name…
http://on.fb.me/HGf1z2
We can't believe we didn't have this last week, Lionsgate's Keith Lemon trailer has been unveiled…
New from our mate Jonathan Sothcott, mentioned earlier…
Currently creating a lot of noise online…
More stylised action from the master, Luc Besson:
"Coming this fall, I Know That Voice…"
To subscribe to The Raygun newsletter, p
lease email
info@theraygun.co.uk
To unsubscribe, email
info@theraygun.co.uk
with unsubscribe in the subject