Sea Horse Ranch Travel & News, March 2017
Cultural Exhibit – Casa de Arte de Sosua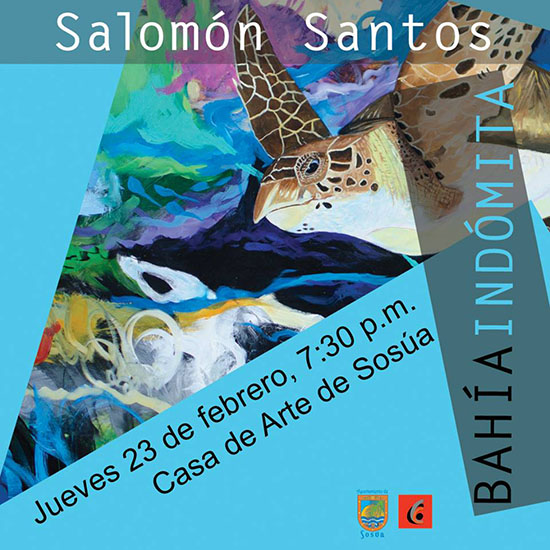 An art exhibition of the works of painter Salomón Santos is currently on view at the cultural center of Sosúa, Casa de Arte. The exhibition is free and open to the public, and is on display until April 7, 2017.
The exhibit consists of paintings of the sea life of Sosúa Bay. Salomón Santos, a native of Sosúa, depicts the colorful underwater world of corals, fish, crabs and lobsters. His work also chronicles the life of local children, fisherman, and addresses the environmental concerns of pollution in the ocean. He is concerned with plastic that carelessly makes its way into our rivers, and ultimately the ocean.
The official opening was held February 23, and attended by artist Salomón Santos, Casa de Arte Director Adolfo Faringthon, Secretary Yuni Mari Rosario Hernández, and prominent Sosúa residents, colleagues and family of the artist.
Casa de Arte is located #1 Pedro Clisante Street, at the entrance to Sosúa Bay. Telephone: (809) 571-2442.
---
Ministry of Tourism Press Trip Visits Sea Horse Ranch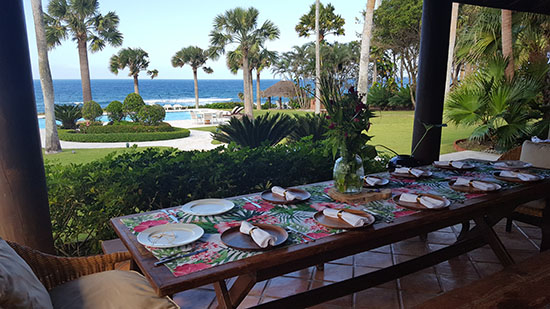 Sustainable tourism on the Dominican Republic's north coast was showcased during a recent press trip organized by the Ministry of Tourism. From Puerto Plata, through Sosua, Cabarete and on to Samaná, the pristine beaches and tropical landscapes of the region offered a stunning backdrop for a wide-range of sustainable attraction and activities, unique to the Dominican Republic.
Sea Horse Ranch was proud to host the collective of travel writers, bloggers and creatives during their stay, and provide a tour of the Sea Horse Ranch amenities such as the ocean front swimming pools, Equestrian Center, Tennis Club and Villa Orgánica garden.
A full-moon dinner party was held for the group with food prepared with ingredients from our organic garden. The dinner party was hosted by Sea Horse Ranch Director of Sales & Marketing Jennifer Kirkman, Villa Orgánica Director Carlos Juan Rodriguez, prominent Dominican visual artist (and Villa Orgánica collaborator) Jose Garcia Cordero, Anahid Avakian of The Beach Club prepared a signature dish and created the décor for the evening, and the organic menu was created and prepared by chef Giselle Vinas.
---
Dominican Fashion Models on the Rise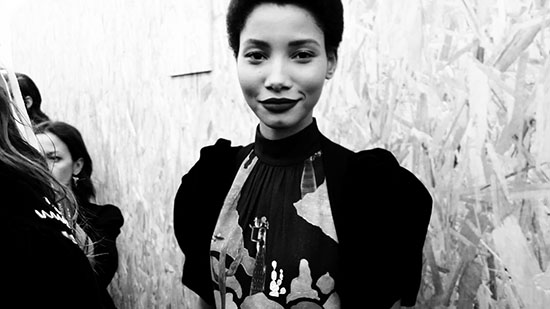 The Dominican Republic has been hailed 'the new Brazil' thanks to its growing reputation as a wellspring for beautiful models. Like most of Latin America, the Dominican Republic is made up of a diverse racial mix.
Clearly, the rise of Dominicans connects with the broader conversation on diversity currently taking place in fashion. But for many insiders, it goes beyond physicality altogether. "Today [a model's look] is appreciated with a more intelligent view, where other values, qualities and personalities are taken into account," says Pamela Ocampo, editor-in-chief of L'Officiel Mexico.
Nearly 20 brands hired Dominican models at the Autumn/Winter 2017 shows, including big hitters like Marc Jacobs, Burberry and Prada. So if they seemed everywhere, it is because they were.
The Dominican model moment also represents a wider Latin American movement which, aside from Brazil, includes Argentinians, Puerto-Ricans and Mexican models, according to Ocampo. Designers are more open-minded about beauty and aware that women of various backgrounds are buying their products.
The presence of Dominican women in fashion indicates the industry is realizing the importance of diverse cultural balance in imagery. Viva la Republica Dominicana!
---
Featured Property - Just Listed - Villa My Way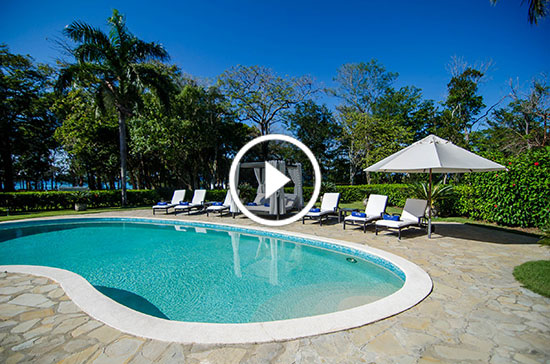 This hacienda style villa, with three bedrooms and four baths, has an expansive ocean view and is extremely well located in one of the most sought-after areas of Sea Horse Ranch. Villa My Way is in the Los Corales section of the resort, within close proximity to The Beach Club restaurant and seaside swimming pools.
The front foyer opens to a magnificently scenic view of the Atlantic Ocean, tropical garden and swimming pool. Villa My Way at Sea Horse Ranch maximizes indoor-outdoor living to its fullest, with all living areas opening to a generous terrace, offering an ocean view and gentle breezes.
Villa My Way has vaulted, wood ceilings throughout, and fresh, modern interiors with brand new furnishings that reflect an up-to-date Caribbean style. The living room, kitchen and dining room, and all three bedrooms, including an oversized master suite with office, offer a serene oasis with their calming minimalist décor and the sound of the nearby ocean.
Villa My Way is one of the original Sea Horse Ranch villas which has been well maintained, upgraded, and recently re-decorated. Brand new to the market, it is a must see, and competitively priced at $ 1,495,000 USD.
Contact us to schedule a viewing for this superb property.
---
---
Sea Horse Ranch, Cabarete, Dominican Republic