President's Message
by Frank O'Leary
DKGNA Raffle
DKGNA Founding Life Membership
DKGNA Logo
Ask the Judge or the Breed Warden
DKGNA Facebook Page and DKGNA Member Group Page
Hip Dysplasia Coordinator Report
by Jeff English
Join the DKGNA
Will be available on the DKGNA Webpage
Tyler Smith, Vice-President
Michael Albert, Secretary
Marianne O'Leary, Treasurer
Randall Cherry,
Breed Warden
DKGNA Board of Directors
730-244-2949
Jörg Kaltenegger
DKGNA Director of Testing/Director of Judging Development
Jeff Martin
DKGNA Director of Membership Education
250-809-6665
lafrenz1999@shaw.ca
Tony Dolle
DKGNA Director of Development
615-870-7700
jadolle53@gmail.com
If you wish not to receive this newsletter please email
Newsletter@dkgna.org
to be removed from the list.
President's Message
by Frank O'Leary

The DKGNA Board of Directors has identified two areas of North America that have a strong membership nucleus and, as such, have determined they should have additional input during the Board Meetings. To that end the Board has invited each of these areas to select a representative to participate in the Board Meetings. These are non-voting appointed positions. It is our hope that the Board will benefit from their input, as an area representative, and they will be able to keep their members informed as to how decision have been made. It is anticipated as the membership in these areas increases, they will become Regions. As such will they have a voting member on the Board of Directors.
The first two Area Representatives are:
John Heiner – (Southern Idaho; Utah; Nevada)
Mike Grimes – SE Area (AK; LA; MS; TN;
If you are a DKGNA member in one of these areas, please correspond with your Area Representative to make your thoughts and concerns known for the good and advancement of the club.
The DKGNA Board of Director has been working on several fronts to enhance the image and exposure of the DKGNA. In this publication there are separate articles about our new logo, Facebook Page, and Facebook Group Forum. We are excited about each and hope you will share our enthusiasm.
The DKGNA is looking forward to resuming testing in the Fall. We have an ambitious Fall schedule and most tests are filling up. All participants are reminded to adhere to Covid-19 County and State guidelines where the tests are being held. At this time, we have the following schedule slated:
As you all know the spring testing season was cancelled without a Derby being held. The DKV has made it clear that every accommodation will be made to provide a path for the dogs that have not had the opportunity to do a Derby to achieve that rating. Options that have been determined are:
Dogs doing a Solms this fall will have the opportunity to receive Derby ratings for "Nose, Pointing, Search, and Cooperation" simultaneously while being judged for the Solms. The leader's decision to exercise this option will have to be declared prior to the start of the dog's test.
If the dog does not do a Solms or does a Solms but the Leader chooses not to exercise the aforemention Derby option, will have the opportunity to do a Derby in 2021. This is a onetime exception and the age limit will be waived.
We are optimistic that testing will resume in the fall and look forward to seeing everyone participate. Be sure to review the
DKGNA Testing Schedule and sign up for your fall test ASAP. You should check with your test coordinator to see if there are training days available prior to your test.
~~~~~~~~~~~~~~~~~
2020 DKGNA Raffle!!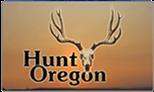 The Deutsch-Kurzhaar Group North America (DKGNA), 501(c)(3) non-profit, 2020 Raffle is off to a great start! The prizes are phenomenal and sales are brisk.
For starters, the lucky winners will have his/her choice of three great prizes. First a four person three-day hunt at Hunt Oregon, LLC, near Pendleton, OR, (valued at $12,000). Second a Berretta 686 Silver Pigeon over/under shotgun. This is a two-barrel set – 20/28 gauge (valued at $3,675). Third, a two-person two day wild boar, whitetail deer, and quail hunt at Alger Flats Outfitters, in Perdues Hill, AL (valued at $2,500). Click here to view Raffle Flyer.
The Hunt Oregon trip is for four hunters for three days and four nights. All meals and lodging for the hunt are included and there is a daily hosted open bar. Hunts take place on the Cunningham Sheep Company ranch, famous for its upland bird habitat and wild bird numbers. This is one of the oldest family-owned ranches in Oregon and has only been hunted by the family and their friends until recently. The trip includes transportation to and from the Pasco, WA, airport and bird processing is included. Hunters are responsible for their licenses and ammunition.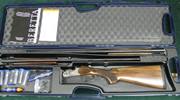 The Berretta 686 Silver Pigeon over/under shotgun is a two-barrel set – 20/28 gauges, the perfect gun for an upland bird hunter.
The Alger Flats Outfitter hunt is for two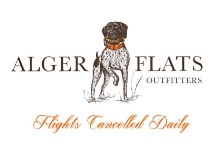 hunters for two days and three nights. All meals are included. The hunt includes the opportunity for wild boar, whitetail deer, and quail.
Winners for the raffle will be drawn after November 2020 or when the number of sold tickets reaches 125. Tickets are $100 each and all proceeds benefit DKGNA events and its educational efforts.
The first person drawn in the raffle gets his/her choice of the top prize; the second person drawn gets second choice; the third person drawn gets third choice.
This is the only fund-raising event held by the DKGNA each year and the funds support the group's testing, training, educational activities, and enables the DKGNA to fulfill our stated purpose as a club:
Educate all interested persons in the techniques of training, breeding and caring for continental hunting dogs, to conduct tests of continental hunting dogs, and to promote responsible breeding of continental hunting dog breeds;

Foster, improve, promote, and protect the continental hunting dog breeds in North America; and

Promote the interest of wildlife by fostering ethical hunting and the conservation of game through educational programs, the use of properly trained hunting dogs, and other means.
Each DKGNA member should have already received three raffle tickets. The Board hopes our members will purchase or sell a ticket(s) to a friend or relative. Members are also encouraged to split the cost of the ticket(s) with friends, family, hunting buddies, co-workers and others. Also, it is a great way for hunting buddies to go together and buy one, two, or four tickets to decrease cost and increase their chance of winning. If each member would buy one ticket we would be sold out and ready to draw!!!!!!!
For your convenience we have made the tickets available electronically via PayPal.
Please help with the marketing of the DKGNA Raffle. If you need additional tickets, please do not hesitate to contact Marianne O'Leary at 509-520-0819 or treasurer@dkgna.org
~~~~~~~~~~~~~~~~

The Board of Directors had intended to close the DKGNA Founding Life Membership category after our Annual Meeting in May. However, as we are all too aware that meeting, and everything else, was cancelled because of Coronavirus.
The Board has set July 31st as the last date the Founding Life Membership will be offered. You can purchase a FLM for $500.00 until the end of July. August first DKGNA Life Memberships will cost $750.00.
If you are interested in a DKGNA Founding Life Membership please contact Marianne O'Leary, DKGNA Treasurer, at 509-520-0819 or by email at treasurer@dkgna.org.
~~~~~~~~~~~~~~~~
DKGNA Logo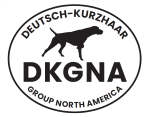 The Board of Directors have approved an official Logo for the DKGNA. This Logo will be used on our official documents and promotional items.
Currently the Board is in the process of designing a membership pin and decal that will be made available to all members.
The Board wants to thank Randall Cherry, Jeff Martin, and Tony Dolle for their months of work on this committee. It goes without saying that trying to create a design that satisfies each member of the Board is a challenge.
If you have ideas for promotional materials to advance the image of the DKGNA please contact a Board Member.
~~~~~~~~~~~~~~~~
Ask the Judge
or the Breed Warden
Starting with the August DKGNA Newsletter we will be including a section devoted to answering members question regarding Testing/Conformation and Breeding/Registration.
Members can submit their questions to for the Judges by emailing them to
td-doj@dkgna.org These questions will be answered by Judges Jörg Kaltenegger, Francois Aldrich, and/or Jeff Martin. Members can submit their questions for the Breed Warden via email to breedwarden@dkgna.org and they will be answered by DKGNA Bred Warden Randall Cherry. If the question requires an answer from the DKV or the JGHV we will submit the question to the appropriate organization and individual.
Each month we will select question for publication that will be of interest to the most members. All questions will be answered regardless if it is published or not. So please submit your questions.
Remember, if you are asking someone else is wondering about the same thing!
~~~~~~~~~~~~~~~~
DKGNA Facebook Page
DKGNA Member Group Page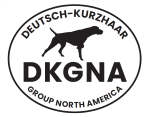 The Deutsch-Kurzhaar Group North America Facebook page is going to be our public page to promote the DKGNA. Through Facebook and other social media platforms, we are hoping to spread the passion for the dogs we've all come to love, both in the home and in field.
The focus of this page will be promotion of both the breed and the DKGNA as a club. Within the membership we have devoted members, great dogs, outstanding bloodlines, and dedicated breeders that we'd love to share with the Facebook community. WE hope to grow our membership and expand the influence of the breed within the North America.
Keep an eye on the page for info pertaining to upcoming events and DK highlights!
We've gone ahead and kept it simple with the name being simply
Deutsch-Kurzhaar Group North America and the handle on both Facebook and Instagram being DKGNA.
We are also lunching the "DKGNA Member Facebook Group Page". We welcome all members to participate in what we refer to as "Kurzhaar Kulture!" This page is intended to be a hub for DKGNA club members for group discussion and member-only content intended to educate, inform and support members in training their DKs for DKGNA events and realizing their potential as versatile hunting companions. To be added as a member of this group, join the DKGNA and search Facebook Groups for "DKGNA Member Forum" and request to be added.
~~~~~~~~~~~~~~~~
Hip Dysplasia Coordinator Report
by Jeff English, DVM
As of 23 June 2020, the following DKGNA DK's have been evaluated:
Dark vomSchatzeberg 0668/18 HDB-1

Aries Rusty Gun Kennel 1048/19 HDB-1
The process has been working smoothly, to date, with prompt results from Germany. I would like to remind everyone that positioning is very important when obtaining optimal radiographs, so please go over the results with your veterinarian before he/she reverses sedation on your dog, and also ensure that the required data is on the radiograph. Keep in mind that although I do need your original Ahnentafel for signing when results are in, you can email me good jpeg images (both sides) of the Ahnentafel when you send the radiograph, and as soon as I have payment confirmation, I can send the data on to Germany.
~~~~~~~~~~~~~~~~

The Deutsch-Kurzhaar Club North America looks forward to our second year as a member of the DKV and looks forward to becoming a trusted and vibrant promoter of the Deutsch-Kurzhaar in North America.
The DKGNA Board of Directors continues to work hard to position the club for success. It is our hope that the DKGNA will be a model club where DK enthusiasts can work together to educate all interested persons in the techniques of training, breeding and caring for Deutsch-Kurzhaar dogs; to conduct tests; to promote responsible breeding of DK's; foster, improve, promote, and protect the DK's in North America; and promote the interest of wildlife by fostering ethical hunting and the conservation of game through educational programs, the use of properly trained hunting dogs, and other means.
In an effort to promote youth participation in the DKGNA the Board of Directors has established a special category for members 17 years of age and under. These Youth members will pay half of the regular dues fees and be non-voting member same as family members.
To become a member of the DKGNA please complete the membership application form by clicking – Membership Application. This fillable form will work in you Internet Explorer or Chrome browser, it will not work in Fire Fox. You can submit electronically and you will be billed and can submit payment through PayPal. You can also print your application, enclose a check, and mail the package to the address on the application.
~~~~~~~~~~~~~~~~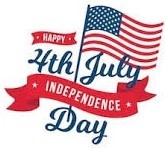 Reproduction of any contents by permission only