The Pure Water Occasional for September 15, 2014
In this truncated mid-September Occasional, you'll hear about the water usage habits of the rich and famous, dead grass on Sunset Boulevard, the danger of "heavy oil" to the Great Lakes, severe dairy pollution in Wisconsin, and a threatened holiday almond shortage in the UK. Read about dead birds on a Mongolian sewage lake, geothermal power on the Salton Sea, Nike's new waterless dye garments, the woes of Lake Cachuma, and the drying of the Promised Land. Hear about the annual US pesticide consumption, how businesses plan to save water, and how home owners can save water by putting in a swimming pool. Meet rising water polo star Ashleigh Johnson, read Pure Water Annie's explanation of chlorine and chloramines, and, as always, there is much, much more.
The Pure Water Occasional is a project of Pure Water Products and the Pure Water Gazette.
To read this issue on the Pure Water Gazette's website, please go here. (Recommended! When you read online you get the added advantage of the Gazette's sidebar feed of the very latest world water news.)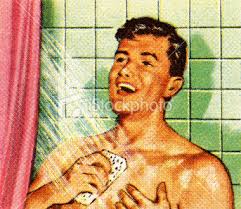 Super-rich make last stand against California drought
In one of America's richest towns residents are paying more than ten times the going rate for water in a desperate attempt to stave off California's "epochal" drought
by Nick Allen
Sept. 13, 2014
The home of Tom Cruise in Montecito, California
"It doesn't matter how much money you have, if you run out of water you're screwed."
Nestled under the Santa Ynez mountains and cooled by the Pacific Ocean breeze, the billionaires' bolt hole of Montecito, California, seems at first glance like a palm tree-strewn idyll.
Here, in one of America's wealthiest post codes, celebrities including Oprah Winfrey, George Lucas, Rob Lowe, Kevin Costner and Ellen DeGeneres live alongside CEOs too numerous to mention in some of the world's biggest and most outlandish homes.
But look a little closer and it is soon apparent there is trouble in this paradise: not even the likes of Miss Winfrey, it seems, can make it rain.
As California endures what the state's governor Jerry Brown has called a drought of "epochal" proportions, lawns everywhere – including one at a five-acre property owned by the chat show queen – are scorched and gone to seed.
A polo field also lies unwatered and, according to locals, some owners of $10 million (£6.2 million) homes are eating off paper plates to avoid using their dishwashers.
In February the Montecito Water District imposed savage cuts on more than 10,000 residents. It announced overall water use would have to fall by 30 per cent or the town would run out in months. Big users saw their water allocation cut by up to 90 per cent.
Some residents continued to splurge water from sprinklers so the district levied millions of dollars in fines, eventually threatening to cut off completely those who have been hogging too much water.
In a desperate bid to save their manicured lawns and towering topiary, some of Montecito's multi-millionaires have since been trying to out-spend nature by buying water in from outside.
Each morning at the crack of dawn, trucks laden with precious H₂O trundle down lanes towards parched estates.
Lake Cachuma, the primary source of drinking water in Santa Barbara, Montecito, and other cities along California's Central Coast, has dropped 50 feet and is at 35% capacity.
The buyers are paying up to $80 (£49) a unit – a unit is 748 gallons – for water that normally costs a maximum of $6.86 (£4.23) a unit from the water district.
The trucks are now a common sight in Montecito, passing by Sotheby's International Realty and an haute couture clothes store. But the origin of the water is something of a mystery.
"I see the trucks every day. They're like big gas trucks with a water sign on," said Tori Delgado, who works in the Montecito wine and cheese shop. "But nobody knows where they're getting it from."
The water is likely being sold by private individuals elsewhere in California who have wells on their properties.
But wherever it comes from the buyers appear to be staving off the inevitable only temporarily, and many millionaires are turning to conservation instead. Miss Winfrey is prominent among them.
"Two months ago she just said, 'Turn off the water', and now there's not a green blade of grass on that lawn," a resident who has seen her parched garden told the Telegraph.
At Miss Winfrey's second and larger Montecito estate – an $85 million affair called Promised Land – the grass is still green but the water bill has also fallen dramatically.
The Montecito Water District has so far banned the watering of gardens in the middle of the day, filling swimming pools at any time, and the building of new homes.
Meanwhile scores of angry residents have lodged appeals for more water. One asked for a supply to save 300 specimen trees – but was told the trees would have to die.
Tom Mosby, general manager of Montecito Water District, said: "People come to us and say 'We want to build a swimming pool' and we say 'No'. If it doesn't rain next year the state's going to go dry. We are talking about a disaster movie in the making."
About 80 per cent of Montecito's water currently comes from Lake Cachuma, a once mighty reservoir 30 minutes drive away. Like many California reservoirs it is now surrounded by a giant white "bath tub ring". Cachuma is more than two thirds empty.
Some are now adhering to Governor Brown's call for people to flush the toilet less often. John Braid, 83, said: "I do that. Leave it for a day. You're just wasting water."
The drastic measures appear to be working. In August overall water use was down by 50 per cent on the same month last year.
That is largely due to the efforts of Montecitans like Larry Reiche whose allocation from the water district was cut by 60 per cent in February.
Mr Reiche spent $200,000 "drought proofing" his exquisite home on a hill overlooking the ocean.
He ripped up 3,500 sq ft of lawn and replaced it with artificial turf, pulled out a dozen palm trees and turned off his fountains. Thirsty plants were replaced with cacti. Showers are down to five minutes. He also used infrared technology to find a leaking pipe.
Looking out at the beautiful, but increasingly brown, vista below, Mr Reiche said: "It doesn't matter how much money you have, if you run out of water you're screwed. It's a great leveller.
"Gone are the days in California when you could throw water around. This is a desert and people have to realise if we run out of water it's going to return to desert."
Pat Nesbitt, who owns a 71-acre estate including a polo field, had his water allocation cut by 90 per cent. If he continued to use water at the same rate he was facing fines of $140,000 in a single month.
"We cut back. We don't water anything any more," he said. "The polo field is brown. We are still able to play but it doesn't play as good."
Several million dollars of landscaping has also not been watered. Mr Nesbitt accused the water district of "incompetence," adding: "If they had done something before, we wouldn't be facing these draconian restrictions."
He trucked water in once but is now drilling his own well instead. Dozens of other Montecito residents have also applied to drill wells, which can cost up to $100,000 – and could eventually cause to the subterranean aquifers beneath their feet to run dry.
Mr Nesbitt said: "I'm getting five gallons a minute, eight hours a day out of it at the moment. Not much. Pray for rain, that's the only solution."
On the street near Miss Winfrey's favorite restaurant, Trattoria Mollie, the talk is of little but the drought.
There are rumours of people sending laundry out of town to avoid water fines. Some residents are said to have painted their lawns green.
According to one story a resident's poodle turned green after rolling in the paint.
"We don't like the water trucks because they destroy our roads," one woman complained. "My lawn's brown but we just have to pray for rain."
Meanwhile, a local newspaper advised residents not to waste water taking part in the Ice Bucket Challenge. "Think about how to re-use water," it said. "Take a bucket's worth from the pool and have it dumped on you in the pool."
Source: The Telegraph.
Pure Water Gazette Fair Use Statement
Top Water News of the Week
This week's water news has been all about drought. Significantly, the focus has been on California. And a bit on Texas.
Water agencies are learning pools aren't a big factor during drought. As California's drought worsens, some water districts are walking back the rules on swimming pools as they make a surprising discovery: Pools aren't the water wasters some have made them out to be.
In the long term, home swimming pools use less water than conventional lawns.
Facing complaints over a recent ban on filling pools, the Santa Margarita Water District conducted its own water-use analysis. It found that pools require thousands of gallons of water to fill initially, but they use about 8,000 gallons less water than a traditional landscape after that. By the third year, the analysis found, the savings add up, and a pool's cumulative water use falls below that of a lawn.
Over one half billion pounds of pesticides are now used annually in the US.
House votes to block US EPA water rules. The Republican-controlled House on Tuesday approved a bill to block the Obama administration from implementing a rule that asserts regulatory authority over many of the nation's streams and wetlands – an action that critics call a classic Washington overreach.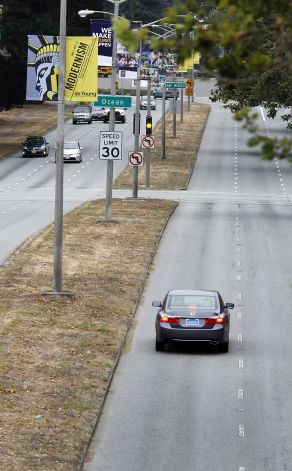 A National Disgrace. Dead Grass on Sunset Boulevard.
Dead grass on San Francisco's Sunset Boulevard irks neighbors. Is the city of San Francisco using water conservation as an excuse for poor yard work? At Sunset Boulevard it is, according to resident Larry Katzeff. But Department of Public Works officials cite a responsible drought policy of not watering such park-like stretches.
Amid drought, Texas is fuming because Mexico isn't sending the water it owes. In 1945, President Harry S. Truman signed a treaty intended to bring fair play to the fight for water in the parched deserts of the U.S.-Mexico borderlands. Nearly 70 years later, engineer Roberto Enriquez de la Garza explained why Mexico can't hold up its side of the bargain.
Coast Guard: We can't adequately respond to Great Lakes heavy oil spill. The U.S. Coast Guard and other responders are not adequately equipped or prepared for a "heavy oil" spill on the Great Lakes, according to a Coast Guard commander who is pushing for action.
Changes in America's Dairyland foul the waters of Green Bay. Manure is a potent fertilizer that does wonders for the crops that feed the cows that give the milk that makes Wisconsin America's Dairyland. But it's also making a mess of its waters.
Drowned tropical forests add to climate change. Methane emissions from big hydroelectric dams in the tropics outweigh the benefits that this form of renewable energy provides, according to new scientific data.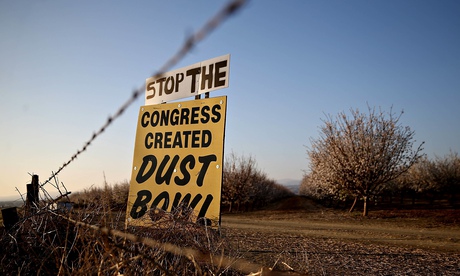 Alarm as almond farmers consume California's water. With prices at a nine-year high, almonds are in the front line of a battle over water as California struggles to cope with one of its worst-ever droughts – stoking fears of an almond shortage in the UK over Christmas.
Pesticide levels in waterways have dropped, reducing the risks to humans. The development of safer pesticides and legal restrictions on their use have sharply reduced the risk to humans from pesticide-tainted rivers and streams, while the potential risk to aquatic life in urban waters has risen, according to a two-decade survey published on Thursday.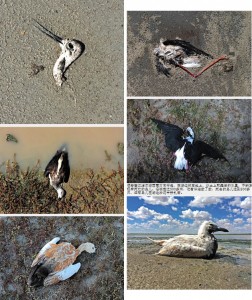 Rare birds die en masse near sewage lake in Inner Mongolia.
Industrial pollution is behind the deaths of tens of thousands of birds on the pasture of Uxinzo town of north China's Inner Mongolia Autonomous Region, the Beijing Times reported.
An industrial park was built in the town ten years ago that discharges sewage directly into the Tsagaan Nuur Lake, through a huge pipe buried underground, according to local herdsmen.
To ensure that nobody would get close, the park owners sent people to stand in the two roads leading to the sewage outlet during the daytime.
However, when there were no guards at night, many herdsmen saw sewage water run into the lake. According to the herdsmen, the smell from the water was overpowering.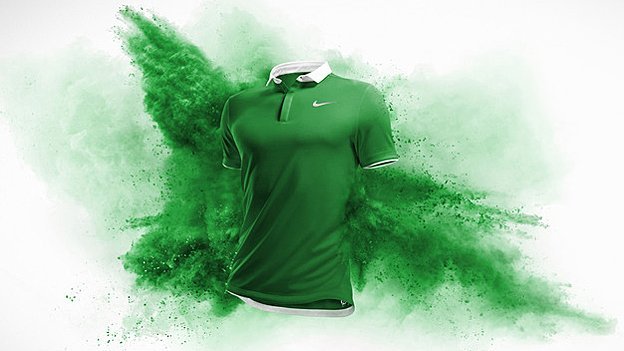 Nike released its first waterless dye garment in June.
To bulwark themselves and cut costs, sectors from pulp and paper to oil and gas are turning to technology to cut water use.
Is there a bigger environmental problem facing the planet than climate change? According to Nestle chairman Peter Brabeck there is.
"I am not saying climate change is not important," he told the Financial Times in July.
"What I am saying is even without climate change we are running out of water and I think this has to become the first priority."
The statistics are certainly shocking.
According to the UN, one in three of the world's population currently lives in water stressed areas and that is set to increase to one in two by 2030.
It could lead to food shortages, disease, even war.
Less talked about, though, is the potential impact on business and the global economy. Water is after all an essential input just like energy."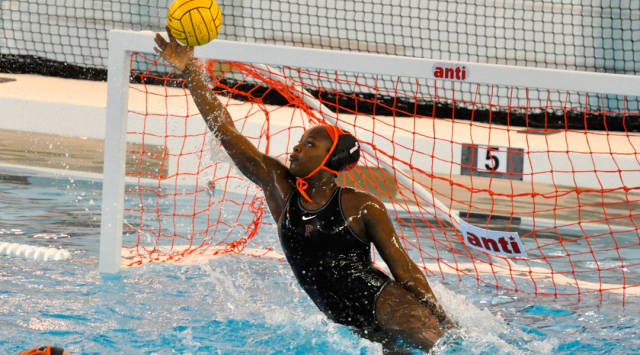 After helping the women's senior national team to a gold medal at the 2014 Kirishi Cup, Princeton University water polo rising junior Ashleigh Johnson earned a spot on the Team USA roster for the upcoming FINA World Cup in Khanty-Mansiysk, Russia.
Aquifer is no quick fix for central Texas thirst. As drought continues to grip Central Texas, those looking to provide water to the region's fast-growing cities and suburbs see a solution in a relatively untapped aquifer. Geographic Society's courtyard in Washington, D.C.
At Salton Sea, geothermal hopes persist. With the fate of the Salton Sea hanging in the balance, all eyes are turned toward the lake's southern shore. That's where 11 geothermal power plants churn out electricity 24 hours a day, seven days a week, with the potential for massively expanded energy development.
A Few Things You Should Know about Chlorine
by Pure Water Annie
Chlorine has saved some lives and it has taken some.
Adapted from articles originally published in the Pure Water Occasional for January, 2012.
Chlorine is a big part of our lives. It has hundreds of uses in addition to water treatment, but water is where most of us encounter it most frequently and most intimately.
Chlorine (or its near relative chloramine, which we'll discuss more fully later) is added to most public and many private water supplies to eliminate problems with bacteria, viruses, fungi, and algae. It is also used as an oxidant to aid in the treatment of such well problems as iron, manganese, and hydrogen sulfide.
Chlorine is a powerful germicide. It kills or reduces most disease-causing water contaminants to non-detectable levels. It also eliminates algae and mold that are problems for municipal water systems.
Chlorine, along with improved sanitation, is responsible for the virtual elimination in the US of such serious waterborne diseases as cholera, dysentery and typhoid. Waterborne ailments have not been erased by chlorination by any means, but the problem is minute compared to what it was before chlorination was used.
Lack of clean drinking water and adequate sewage systems is the main health problem in most of the under-developed world.
The effectiveness of chlorine as a disinfectant can depend on a variety of water variables. These include contact time (how long the chlorine remains in the water to do its work), the concentration of chlorine, and the pH, temperature, and turbidity level of the water.
Chlorine remains the disinfectant of choice for municipal suppliers largely because of its price. As compared with other forms of disinfection, such as ultraviolet, ozone, and hydrogen peroxide, it is cost effective. It is also the disinfectant of choice because of its residual effect: Chlorine (and chloramine to an even greater degree) stays in the water and continues to protect against micro-organisms, while UV and Ozone kill on contact but offer little if any "residual" protection. UV works great on wells, and it aids in the treatment program of many cities, but is not often used as the principal disinfectant.
Another problem with chlorine is that when it combines with organic substances in water it creates a group of spin-off chemicals called, variously, THMs (trihalomethanes) or DBPs (disinfection by-products). The full scope of the problems with DBPs is not known, but of the hundreds of chemicals that have been identified, some are known cancer causers and are regulated by the EPA.
Because of the DPB issue (and other issues, like the relatively shorter life-span of chlorine) water suppliers are in greater numbers switching to chloramines, a mixture of chlorine and ammonia, as the disinfectant for public water supplies.
The risks of cancer from contacting and ingesting chlorinated water have been downplayed by public health officials because the alternative of non-treatment is so much more dangerous. The World Health Organization has said that "the risk of death from pathogens is at least 100 to1,000 times greater than the risk of cancer from disinfection by-products (DBPs), and the risk of illness from pathogens is at least 10,000 to one million times greater than the risk of cancer from DBPs."
The best and most practical method for removing chlorine (and chloramine) from tap water entering the home is carbon filtration. There are many subtleties involved in carbon filtration. Variables like pH, water temperature, flow rate, "mesh" size, arrangement of the carbon, and others can greatly affect carbon's effectiveness, but the truth is that almost any carbon filter, including the cheap, end-of-faucet units, will do a decent job of chlorine (but not chloramine) reduction from drinking water. (Shower filters, which must handle a much larger volume of water at a higher flow rate, most often are made with KDF rather than carbon.)
Reduction of chloramine is a much more complex process, but the urban legend that says that standard carbon water filters won't remove chloramine is false. Chloramines can be reduced by carbon, but more residence time is needed—a lot more. Some carbons are more effective with chloramines than others, and the very best, by far, is specially processed "catalytic" carbon.
A Sensible Home Treatment Strategy for Chlorine and Chloramines
The disinfectants in city water are there for a reason. They protect against pathogens. They should be in the water until it reaches your home, but at that point they become a problem rather than an asset. The problems are bad taste, chemical toxicity (which affects some more than others), and serious health issues involving both the disinfectant and its by products.
If your goal is simply to produce better tasting water by removing the taste of chlorine, a simple end-of-faucet filter will do.
If you want improved taste plus protection from chemicals (including DBPs), a serious carbon block filter is needed. The more carbon the better, and the higher the filter quality the better. DBPs are not effectively reduced by small end-of-faucet filters. Treating them requires more contact time and a larger and better carbon-based filtration system.. Multi-stage carbon filters are excellent. Virtually all undersink reverse osmosis units remove chlorine, chloramine, and DBPs easily.
For whole house treatment, a small carbon filter will remove chlorine, but a much larger filter, or a fairly large filter that uses catalytic carbon, is needed for chloramine.
More about chlorine and chloramines from the Pure Water Gazette.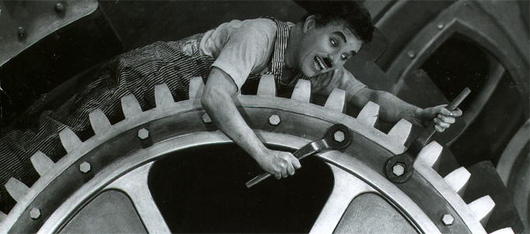 Please visit our RO Parts Page for tanks and accessories. We also have dedicated parts pages for countertop water filters, undersink filters, and aeration equipment. We stock parts for everything we sell.
Thank you for reading. Please come back next week.
Places to Visit on Our Websites in the meantime.
Garden Hose Filters. Don't be the last on your block to own one.
Model 77: "The World's Greatest $77 Water Filter"
"Sprite Shower Filters: You'll Sing Better!"
An Alphabetical Index to Water Treatment Products
Our famous whole house Chloramine Catcher
Pure Water Occasional Archive: Sept. 2009-April 2013.
Pure Water Occasional Archive: April 2013 to present.
Write to the Gazette or the Occasional: pwp@purewaterproducts.com
Please Visit
The Pure Water Gazette – now now with an up-to-the-minute feed of the latest water news.