House Majority Leader Eric Cantor is in the most conservative fifth of Congress, so he seemed like a good fit for his district, but perhaps he was not sufficiently extreme to win the Repubilcan primary: He was upset by David Brat, a Tea Party activist and obscure, underfunded economics professor, 55.55% to 45.45%. (
More online
.)
Websites like the Philadelphia Jewish Voice could be silenced if they express views not in line with Verizon and Comcast. More than 100,000 Americans who have heeded John Oliver's call and shared their thoughts on the matter via the FCC's
Electronic Comment Filing System
.
Culinary Expeditions introduces its readers to culinary artifacts from around the world, culled from the University of Pennsylvania's Museum of Archaeology and Anthropology's amazing collection. Each artifact is accompanied by a recipe that reflects the culture of its provenance. (
Sample recipe and more online
.)
6. Perelman Union Breaking Shatters Friendships.
7. Philadelphia's Contemporary Israeli Music Choir.
The pro-Israel community is concerned about the new Palestinian unity government. In forming this technocratic government, Hamas agreed to conditions it was never previously willing to accept, such as giving Abbas veto power over all ministers and approving the formation of a government in which it has no ministers, which is why this unity government might succeed. (
More online
.)
Tuesday, June 17: Tzedek, Tzedek, Tirdof - U.S. Jews & Social Justice.
Tuesday, June 17: Brain Cafe - What's the Right Thing to Do? The Moral Side of Murder.
Wednesday, June 18: Work & Workers in Jewish Law- A Community Teach-in with Rabbi Jill Jacobs.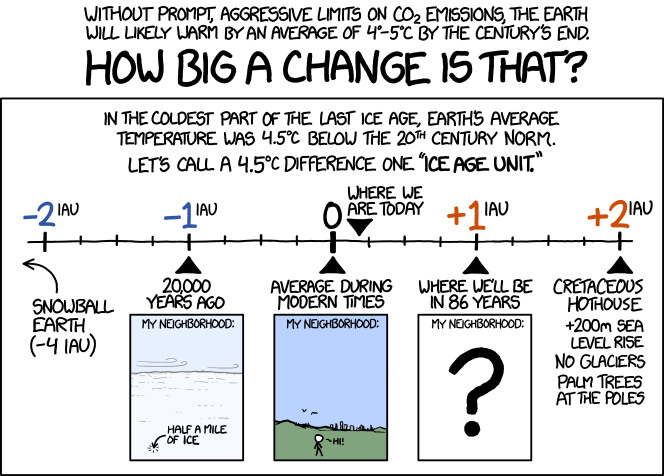 Cartoon courtesy of XKCD.