FROM DARKNESS, COMES LIGHT
CHRISTMAS COMES EARLY FOR BBC
FREMANTLE LOOKS TO RUSSIA
COWABUNGA, TURTLES ARE BACK
CLEAR VISION FEEDS THE MACHINE
AT THE MOVIES
---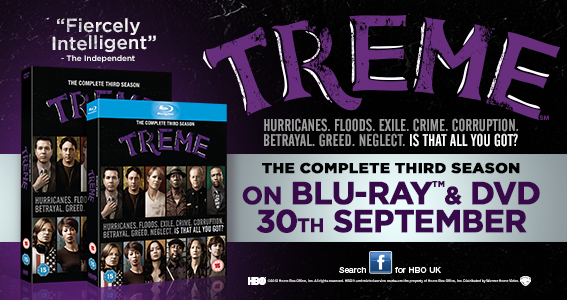 ---
I
f you can't read this newsletter or see the ads, please click
here
It Was A Good Week For
…
Arrow, enjoying its biggest ever week one, and blinkbox, with its biggest ever day one…
I
t Was A Bad Week For…
Pirates, as the new nationwide taskforce launches
…
Arrow Films is enjoying something of a purple patch of late as the ever-growing label moves into the next phase of its expansion. After its success in effectively creating its own genre – the Nordic Noir genre and its own similarly named imprint – the company has this year been moving into bigger and bigger theatrical and then home entertainment releases. So it's been heartening to see its ambitious plans paying off, as first A Hijacking and, most noticeably, Love Is All You Need have had successful home entertainment releases coming off the back of their theatrical bows. Love Is All You Need last week became the company's biggest ever week one release, entering the top 10 overall chart as the second highest new release film of the week, bested only by Star Trek Into Darkness. It was also in the top 10 of the iTunes chart too. Commenting on its success, the company's Jon Sadler said: "Love Is All You Need now represents our biggest theatrical and home entertainment success and marks the beginning of our move into releasing bigger movies in cinemas - films that break out of our traditional arthouse territory, crossing over and breaking out into multiplexes. In early 2014 we hope to build upon this success with our Irish comedy, The Stag and the new film from the producers of Headhunters and the director of Insomnia, Pioneer."
And in case you haven't noticed, it's been a big week or two for releases, with the likes of Star Trek Into Darkness (see last week's newsletter) and, on Monday September 9, Iron Man 3 from Disney. There's been a wealth of PR activity, with blinkbox organising its own wacky activity. This has included, variously, a fake Star Trek transporter fooling shoppers at the Westfield shopping centre in Stratford, east London, while it also got balloon artist Jeff Wright, who created a full-size, working Iron Man suit out of balloons. No, seriously. It's obviously working – blinkbox said that Star Trek Into Darkness had become its biggest ever new release on the Tesco-owned service. All that came as the Tesco-owned service launched another marketing blitz, with its bus-sides appearing across London. blinkbox's Ben Ayers said: "
Into Darkness was a huge hit from day of release on blinkbox but we didn't want to rest on our laurels. Our teleportation stunt this week was timed to pique the interest of a wider audience and it has certainly worked. We've loved the comments from customers who are enjoying the blinkbox take on big new releases."
More on Iron Man 3 next week and we'll have some great blinkbox stunts up on our
website
shortly …
Talking of our website, we've got a great feature about The Walking Dead by former trade press editor Toby Weidmann up at
www.theraygun.co.uk
, with, going up shortly, a look at the biggest films due out to hit the home entertainment arena this autumn, in order of box office gross…
---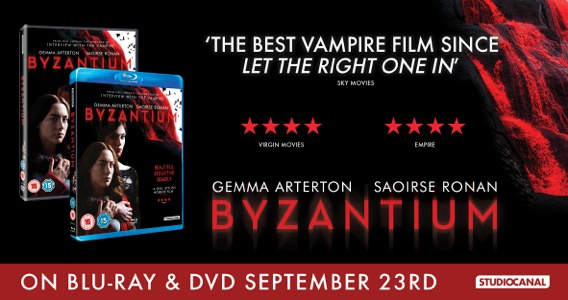 ---
To a specially converted location near BBC Worldwide's London HQ for what it had dubbed the Big British Christmas, an event organised to show off the commercial arm of the BBC's consumer products for Q4 2013 to consumer journalists. Doctor Who, celebrating its 50th anniversary, was one of the key brands, alongside Top Gear and Cbeebies favourite Something Special and products from Kirstie Allsopp. DVD and Blu-ray releases were highlighted at every turn. Again, Doctor Who releases were present and correct, with the complete series 7, out on October 28, chief among them. Other DVD releases on display included a Something Special box set; a new Celebrity Juice, entitled Obscene And Unseen (due November 4); last Christmas Day's big BBC family show Mr Stink (November 11), a new Karl Pilkington series in the shape of The Moaning Of Life (November 18) and comedy in the shape of releases from Alan Davies, Simon Amstell and Jason Byrne. Oh, and as if that wasn't enough, there were stars from two of its key Q4 releases on hand to hold round table interviews with journalists - Josie Gibson, star of its post-Christmas fitness release (she was 2013's biggest seller) and two of JLS were also in attendance to announce the live DVD of their farewell tour us due out in Q4 from BBC Worldwide too. BBC Worldwide's Fiona Eastwood, director of consumer products said: "Our yearly press show Big British Christmas, gives us the opportunity to demonstrate our hugely diverse and innovative range of products, created to delight and engage fans of all ages. From the TARDIS bedspread for your child's bedroom to Kirstie Allsopp's range of beautifully designed home gifts, we have Christmas wrapped up." Rob Lowe, marketing and product development director adds, 'We're incredibly excited about Q4 and believe we have the strongest line up yet. With new titles from Keith Lemon, a proven hit on DVD, we're also thrilled to welcome popular stars such as Josie Gibson and JLS, to the BBC Worldwide stable."
There's plenty more from the BBC due out in the coming months too that wasn't on show. Think, for example, of the BAFTA award-winning Horrible Histories, the fifth series and a complete box set are out, while there's more Top Gear (The Perfect Road Trip) and loads of Doctor Who. Also worth keeping an eye on is the wonderfully-named Peaky Blinders, described by many as a UK, or Brummie, equivalent of Boardwalk Empire. The series made its debut last night (Thursday) on BBC2 and will be available on DTO from September 20 and released on DVD and Blu-ray with brilliant behind the scenes footage for October 21. It's already garnered the kind of publicity normally reserved for an HBO series or blockbuster film release and looks certain to become a major autumn hit. Sally de St Croix, head of drama for BBC Worldwide UK Consumer Products said: 'We're really excited about the DVD release of Peaky Blinders – it's drama at its best – gritty, charged and fantastically stylish."
---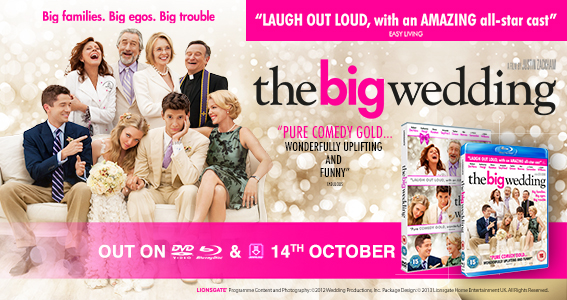 ---
With two arrests in Birmingham, a new era into the war on piracy was ushered in. For the raid which saw two men, aged 28 and 29 years old respectively, taken in for questioning, marked the first operation by the newly-launched Police Intellectual Property Crime Unit (PIPCU), the new taskforce funded by the Intellectual Property Office and based in the City of London. It is aimed at offering a comprehensive, nationwide unit with the sole intention of fighting copyright theft. As well as investigating and prosecuting those responsible, it is also targeting online theft, both disrupting and influencing behaviour. Acting on information from FACT, the officers seized DVDs worth some £40,000, Most of them were box sets of TV programmes such as Game Of Thrones, CSI and Vampire Diaries, with the alleged offenders importing the bootleg copies and selling them online as legitimate releases. Commenting on the unit's first operation and its launch, City of London police commissioner Adrian Leppard said: "The world of crime is constantly evolving and the formation of the Police Intellectual Property Crime Unit is further evidence that police, Government and industry are committed to protecting the UK from both established and emerging threats, many of which are now operating from online platforms. Intellectual property crime is already costing our economy hundreds of millions of pounds a year and placing thousands of jobs under threat, and left unchecked and free to feed on new technology could destroy some of our most creative and productive industries. Launching PIPCU we are making a statement of intent and sending out a clear warning to organised crime that the UK has just become a more hostile place for those who seek to make criminal capital on the back of others' honest endeavours."
And in another anti-piracy move from the government, prime minister David Cameron this week announced the appointment of a new intellectual property adviser for the creative industries. And it was no surprise to see Tory MP Mike Weatherley, who was behind the recent Film The House and Rock The House initiatives, as the man chosen by the PM to monitor the situation. Weatherley said: ""I am honoured to be been appointed as the Prime Minister's adviser on Intellectual Property. The creative industries are incredibly important to Britain's economy so it is only right that the Government focuses on enforcement issues. I look forward to working with the Prime Minster and my ministerial colleagues on addressing the challenges that face the film and music industries." Commenting on the PIPCU work and Weatherley's appointment, FACT's Eddy Leviten said: "Fact is delighted that UK government is making IP protection a priority and we welcome continued working with PIPCU. Mike Weatherley has always been a strong supporter of the UK's creative sector and we look forward to helping him drive investment in exciting entertainment by our members and protecting the jobs of people across the UK."
---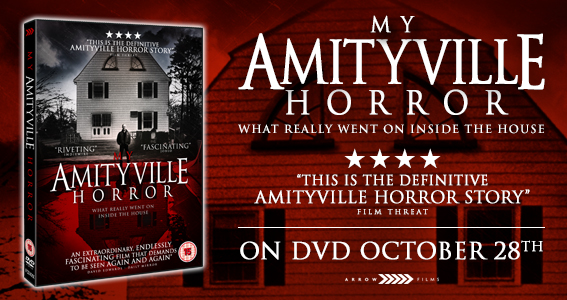 ---
More from the courts from FACT too, as Paul Sorren, 49, of Penryn, Cornwall, was jailed for 12 months after admitting counterfeiting films, CDs and computer games. His home was raided after neighbours, aggrieved at his "brazen" cottage piracy operation, reported him. More than 7,000 copies were seized. FACT director general Kieron Sharp said: "This is another clear sign that the courts will give out custodial sentences to criminals selling counterfeit goods."
It's good to see FACT still managing to ruffle the feathers of the pro-piracy community. This week, leading illegal downloading-friendly site Torrent Freak was talking about FACT and its work with IBM, with the computer giant providing the organisation with data software that enables it to track down online pirates, such as SurfTheChannel. Torrent Freak concluded: "One thing is for certain. FACT are not going away and will only become more powerful as the months unroll."
Meanwhile, as the police ramp up their anti-piracy activity, at the opposite end of the scale, it's good to see the Industry Trust carrying on with its good work too. As well as its high profile ongoing theatrical advertising under the Moments Worth Paying For banner (as noted here recently, one forthcoming slot is for The Hunger Games: Catching Fire, one of the autumn's biggies), it is also continuing its outreach work under the Screenthing umbrella. One of its latest initiatives has seen it working with Youtube network Channelflip and video blogger Kick The PJ to put together a short looking at how to make your own short. It reminds viewers (and it now boasts almost 100,000 of them) about how much work goes in to creating film and that watching content through legitimate channels is the best way to view it. It further inspires them, but inviting them to enter their own shorts. The Industry Trust's Katy Carter said: "We're delighted to be working with vlogger PJ Liguori on the infinitely popular You Tube platform to engage the youth audience. The competition invites young people to get involved in the creative process, lending them not only a respect for creativity because they've had to slog it out themselves, but also showing them as creators how important it is people watch their creations through the channels they choose. We're watching the numbers rise for the closing date next week."
---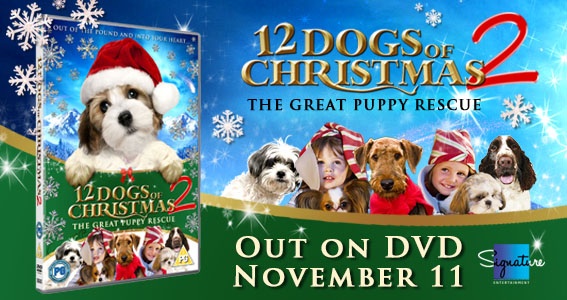 ---
In case you hadn't noticed – and you'd have to have had your head buried in the sand not to have seen this – the most talked about TV show of the past year or two, Breaking Bad, is approaching the end, with the final episode of the saga due to air shortly on US television, ahead of appearing on Netflix in the UK within hours. Not a day goes by without a raft of tweets, newspaper magazines and articles and much more appearing, and this week's big Breaking Bad news (aside from the final scene of the episode that aired on Monday on Netflix) was SPHE's unveiling of its plans for the physical release of the complete Breaking Bad box set. The news, which offers retailers the chance to cash in on the phenomenon, was warmly welcomed by fans of the series, and will not only entice those, but also tempt new fans eager to see what all the fuss is about. The box contains all five seasons and a whopping 55 hours' worth of additional material, including a new two-hour documentary charting the making of the final season. There's also an Amazon exclusive barrel (an integral prop in the tale of a cancer-ridden chemistry teacher who turns to manufacturing drugs) including assorted Breaking Bad memorabilia, including a Los Pollos Hermanos apron. It's due on November 25 in DVD and Blu-ray formats.
We recently reported on the strong start enjoyed by Wentworth Prison, the new take on the Prisoner Cell Block H franchise and its impressive bow ahead of Fremantle's forthcoming release of the home entertainment version. Fremantle has enjoyed another successful start to a series this week that it is set to release. The new Vinnie Jones presented series, Vinnie Jones Russia's Toughest, in which the football turned film hardman looks at, well you guessed it, made its debut on the National Geographic Channel on Thursday night. And the viewing figures made for impressive reading – it pulled in 100,000 viewers, a huge rise on the average for the channel on that time slot – 360 per cent, to be exact. The complete series is due out via Fremantle on October 21.
---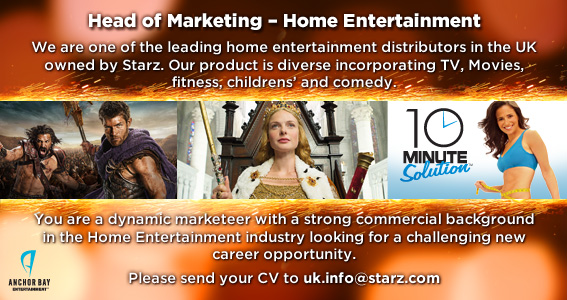 ---
Announced this week and being distributed via Fremantle is the latest release from the Mediumrare imprint. The label smartly picked up one of our current favourite TV comedies, Portlandia, and has now cannily acquired the original Teenage Mutant Ninja Turtles films. The trio are being released in DVD and Blu-ray boxsets on October 28, and it times neatly with the return of the martial arts experts on TV screens in a new incarnation. Mediumrare's Oscar Beuselinck said: "With TMNT proving to be a hugely popular brand with new products rolling out across multiple categories, the timing couldn't be better to introduce a new generation of kids to these fantastic live action films."
Independent Clear Vision is continuing to work hard on its ever-expanding film slate, next up from the company is the wonderfully-titled Bring Me The Head Of The Machine Gun Woman, effectively described as a Latinxploitation film. It made its UK bow at Film4 FrightFest, ahead of its theatrical and subsequent home entertainment releases. We've watched it this week and guess what? It's as barmy as it sounds. As Clear Vision's Simon Allan said in our recent round up of FrightFest activity on the website: "Clear Vision was thrilled to have Bring Me The Head Of The Machine Gun Woman shown at FrightFest, the film was well received by the fans and we had marketing messaging throughout the Empire Cinema the whole weekend. This is a fantastic way to show your film to the fans of this genre and sets it up for the theatrical release in September and its multi-platform release in October." Its star Fernanda Urrejola is in the current issue of Loaded and Allan added that Clear Vision is planning a PR stunt for the day of release on October 14…
---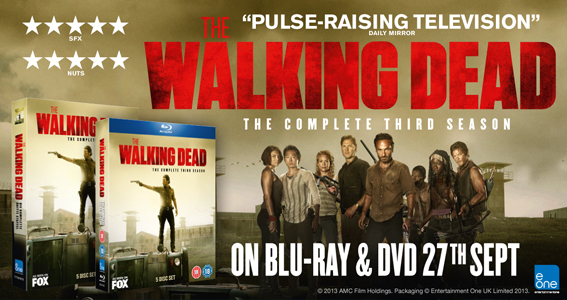 ---
Last week we talked about Icon and Lionsgate teaming up with Empire magazine's online arm for a competition to design a Steelbook cover with Nicolas Winding Refn judging and the winner seeing their design made into the actual cover. The competition closes on Monday September 16, and both the magazine and Icon said they had been overwhelmed by both the quality and the quantity of the entries. Empire's Helen O'Hara said: "A few years ago we started challenging our forum users to 'mash' movie posters to a theme each week and they amazed us with the quality of their work. (Examples
here
) More recently we have tested those skills with competition challenges to design film posters for festivals and, in the case of a couple of small films, for UK use. But the chance to design the worldwide Steelbook cover for a film like Only God Forgives has seen our forumites really push themselves to new heights. There have been a huge number of entries already and, with the deadline extended to Monday I expect to see lots more that have been tinkered with down to the wire come in over the next few days." LIonsgate's Kaz Mills said: "
In order to create maximum engagement, dialogue and excitement amongst the core audience for Only God Forgives, we are hosting one of the biggest ever competitions ever on Empire.com – a real coup at home ent stage. We've invited film fans to design artwork for the steelbook sku of the re
lea
se, out on December 2nd. The reaction from fans has been even better than we'd hoped, with over 150 individual designs already. There's been a massive range of designs submitted, both digital and hand-drawn, many of them to an exceptional standard. Empire have been a fantastic partner, pushing the competition repeatedly through their channels and really getting behind this exciting opportunity. The effort and dedication that has clearly gone into the designs really shows how the film has connected with people, and how much interaction a perfectly placed competition can achieve."
Icon's Ian Dawson said: "It's been a revelation. We were taken aback by the quality, people have taken a lot of time with these and there are some really inventive designs. We're really impressed." You can see the entries
here
.
And we'll end where we started, with Arrow Films, and we're delighted to report that our old chum Steve Staniland has been appointed as commercial director at the company. Commenting on his appointment, Arrow md Alex Agran said: "I am very pleased Steve has joined the team at Arrow and brings enormous experience and expertise to our growing business. He will be responsible for managing Arrow's home entertainment sales and distribution strategy going forward and working with all of our retail partners." Staniland added: "I am thrilled to become a part of Arrow Films. I have watched from afar its continued success and growth over the last three years and jumped at the chance to work with amazing product and a great team. We are looking forward to working closely with all our customers to continue to build on Arrows success to date. With Arrow's strongest Q4 line up yet and very strong catalogue, this is a great time to be joining the industry's fastest growing distributor."
---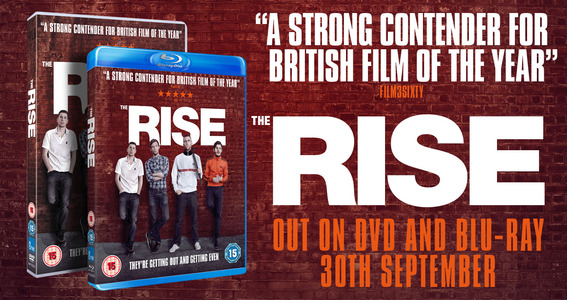 ---
QUOTE OF THE WEEK
"We're proud to bring the future of television to the Netherlands. The Dutch have incredible broadband, but until today have not been able to take full advantage of their fast connections. Now people in the Netherlands can subscribe to Netflix and instantly watch great TV shows and movies anywhere, anytime, for one low monthly price."
Reed Hastings, co-founder and chief executive officer of Netflix, on launching in Holland…
Two wildly different films, the romcom About Time and the sci-fi bluster of Riddick, both entered the charts at numbers one and two respectively. The former took £1.76 million, the latter £1.42 million in their opening frames. They were the only two new entries in the UK box office top 10…
Biggest news of the week, and the story you really should have read, is the return of JK Rowling to the Harry Potter universe. For the bestselling author will pen the script for a new film for Warner, the studio having tempted her out of Potter retirement. The film will be based on the Fantastic Beasts And Where To Find Them tome, a textbook studied by Harry Potter and pals at Hogwarts. Warner is hoping it will turn into a similarly profitable franchise for the studio…
Loads more from the usual sources this week too with stories appearing everywhere about our favourite franchises – Ben Affleck's Batman will be "world weary", while the Star Wars films that aren't tied around the original series will be origins tales. Disney is planning to alternate between the two on an annual basis, with a new trilogy starting in 2015 and its films arriving every other year, and origins tales between them. The first may be Yoda. Confused? You will be.
Oh, and the other big film news of the week is that the next Jurassic Park film will be called Jurassic World…
Discussions with HMV stores, news about Breaking Bad as it happened and retweets from Danny Dyer and Jeremy Deller (no, seriously). Even the odd discussion about awards ceremonies. Why not follow The Raygun on Twitter?
www.twitter.com/theraygun
…
Kenny F*cking Powers (nb contains frequent swearing).
Seriously, this looks excellent, made, allegedly, on the snide in a Disney theme park…
Stallone, De Niro and our new pal Kevin Hart
This week's red band action…