AMOUR HAS A LONG LIFE ON DVD
SIGHTSEERS ARRIVES IN PLENTY OF UK HOMES
BLOCKBUSTER EXITS ADMINISTRATION, APPOINTS WARREN
BVA RESPONSE TO BLOCKBUSTER'S NEW DAWN
HMV: CLOSING SIGNS
DISAPPEAR FROM SOME STORES…
EMPIRE BUILDING IN OXFORD STREET
AVERAGE PRICES MAY SURPRISE
BLINKBOX HOTLINE GOES BONKERS
LOVEFILM, NETFLIX MORE STREAMING PLANS
CLEAR VISION TAKES ITS MISSION TO SOHO…
SECOND SIGHT ADDS TO DTV SLATE
MOMENTUM EXPERIMENTS WITH THE FACILITY
FREMANTLE GETS HITCHED TO BAND
DOGWOOF GETS IN ON THE ACT
AT THE MOVIES
SITE OF THE WEEK
TWEET OF THE WEEK
TRAILERS OF THE WEEK
---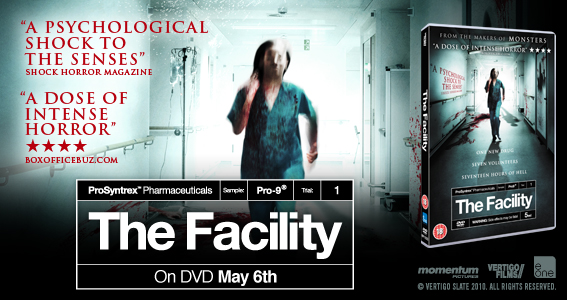 ---
I
f you can't read this newsletter or see the ads, please click
here
It Was A Good Week For…
Amour and Sightseers, showing you don't have to be a big blockbuster to succeed. Oh, and mention of the word Blockbsster…
I
t Was A Bad Week For…
Netflix, one of those hit by hackers slowing down the Internet, according to reports…
As the industry heads into the busy Easter weekend – well, busy in sales terms, not so much in terms of who's actually at work or not – it's good to be able to report some good news: Blockbuster's out of administration and there's some strong sales figures to report.
We'll start with some of those strong sales and it's good to see Artificial Eye celebrating success with the home entertainment release of Amour, the Oscar-winning tale of an elderly couple. Its home viewing bow was warmly received, first by journalists (it was our best reviewed title of the previous week) and then seemingly by consumers too. The Michael Haneke film shifted almost 8,000 units in its first week, an amount that topped recent awards-friendly releases, including the English language The Master. Its marketing campaign shows how well a company like Artificial Eye knows its customers, where it can find them and get the message out without spending a fortune or having too much wastage. What's more impressive is that this achievement came without full supermarket support, unlike some of the titles it outdid. As Artificial Eye noted, it shows that there's still a market for quality, subtitled films. The company's Paul Diment said: "We're extremely happy with the week one figure of Amour. At a time when it's becoming even more of a challenge for Independent labels to gain support, Amour broke through with an impressive result. We succeeded in positioning it as one of the must see Oscar winners of the season, and supported the release with a carefully structured marketing campaign which included targeted social media activity as well as major online and broadsheet press."
Off to a bright start on Monday March 25 and performing well has been Studiocanal's Sightseers, a title we've featured here recently. The film is on target to do north of 10,000 units in its first week, a richly deserved reward for the hugely original British film. Its day one performance gave it a great start… Studiocanal's Kelly Morris said: ""We are delighted with the performance of Sightseers. We had a great start to the week by winning Best British Film at the Jameson Empire Awards the day before release. There is so much love for this film and it is great to see how far word of mouth has spread, we're hoping that the sales will long continue and that the film will become a perennial British classic."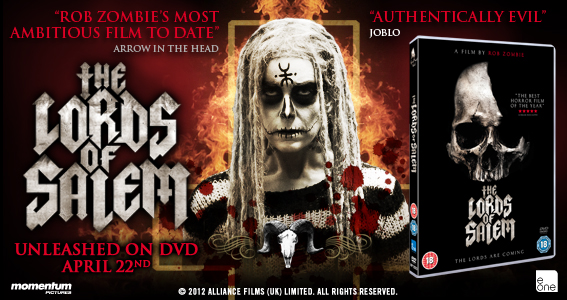 ---
More good news, as it was announced that Blockbuster had been pulled out of administration, with retail experts Gordon Brothers acquiring the remaining stores in the chain. The stores – 264 in total following administrator Deloitte closing down some of its more unprofitable outlets – are remaining opening on a "business as usual" footing, with more than 2,000 jobs being saved along the way. In a statement, Gordon Brothers Europe, which acquired the chain through its TS 1973 Investment Holdings Limited subsidiary, said it would be making a "substantial investment" in the chain, using its existing trading platform, vast database and well known brand to move the business forward. It was going to add new product lines, new technologies and "better basic retailing" to turn Blockbuster into a profitable business. To that end, Gordon Brothers, which recently turned around the ailing Republic chain, has already moved swiftly to appoint for HMV commercial director Gary Warren to the role of managing director. The company's ceo Frank Morton said: "We are delighted to announce the acquisition of Blockbuster. We acknowledge the industry is in transition; we know that we have a challenge ahead but there is still a market to be served. Blockbuster has a strong brand affinity and we believe that with the right mix of new product offering, new technologies, strategic management and marketing, we can bring new life to this high street staple. We look forward to working with employees, suppliers, landlords and other stakeholders to make this happen."
And so the speculation as to where next for Blockbuster has started, particularly after Gordon Brothers ceo Frank Morton teased the industry with some ideas as to what a new look Blockbuster may or may not do. Music and accessories, such as headphones would be in, with digital out. And while acknowledging the decline in physical media, Morton said it wasn't just like a tap turning off. Negotiations are now starting with various landlords across the chain over rents. Meanwhile, the industry has welcomed the move, not least because it at last means there's some good news about our industry in the pages of national newspapers and across the Internet. BVA chief Lavinia Carey said: "It's welcome news that Gordon Brothers has bought Blockbuster and can see a future for so many outlets, which will be able to fulfil video fans' appetite for browsing in-store and maintain a presence on the high street at a time when opportunities for impulse buying and renting have been put under pressure by poor trading conditions. It brings a much needed lift in confidence to video entertainment and we hope it's just the first positive indication for our sector."
---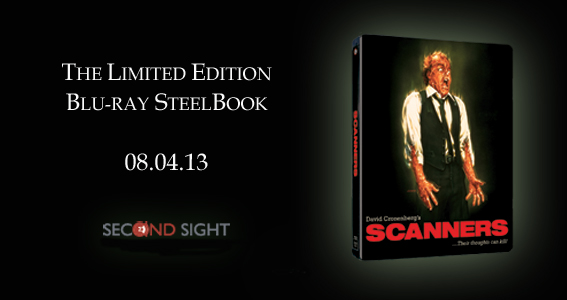 ---
Next stop: HMV. Negotiations between Hilco and suppliers are still said to be going on, with a deal likely to be announced some time soon. Much of the discussion concerns terms moving forward as and when the chain moves out of administration. One interesting sight this week was the removal of "Closing" signs at a number of stores earmarked for shuttering. It is believed that a touch over 20, as many as 25, of the stores originally scheduled for closure have been given a reprieve and are now restocking their dwindling product lines. It includes key stores in Manchester and Edinburgh and may even be a precursor to a better than hoped for outcome for the retailer. Not only have the stores themselves been heartened by the news, but it seems as if it's a positive sign of things going forward…
We don't have a picture of the week, but if we did, it would be this wonderful shot. It's Darth Vader Lego minifigures queuing up outside HMV's flagship store in London's Oxford Street. The minifigures were gearing up for the release of Lego Star Wars: The Empire Strikes Out, the hilarious take on the Star Wars universe featuring animated Lego characters. The title was released by Fox, this picture was one of a number distributed around the Internet.
Sticking with retail, did you know, the average DVD cost £8.11 in 2012? A figure that actually rose on the previous year? Or that the average price of a Blu-ray last year was £13.69, down almost five per cent? Or that, ironically given the vilification of its stores for being too pricey, the average price of a Blu-ray in HMV stores and other specialists was cheaper than any other sectors, including supermarkets and home delivery? These facts and figures are among the many to be found in ERA's yearbook, which we've been flicking through since picking a copy up from its offices. We've pulled apart some of the facts and figures for a feature on our website, head to
www.theraygun.co.uk
for more.
---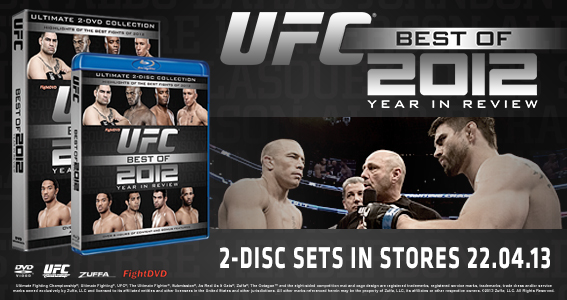 ---
It's been another busy week in the world of digital, and you've got to hand it to blinkbox for its hugely inventive marketing, which this week saw the Tesco-owned online operation moving swiftly to in reaction to Ryan Gosling's announcement that he was taking a step back from filming. It set up the Gosline, a number (charged at standard rate, as everyone pointed out) offering a recorded message with "soothing" words that would placate the hunky heartthrob's hordes of fans. The Gosline was picked up on social media, especially Twitter, before reaching online and print editions of some UK newspapers. And then, as the story spread to the US and noted gossipmongers such as Perez Hilton, the Gosline story exploded, moving back and forth across the Atlantic and being picked up by nearly every UK newspaper and numerous TV channels in America. So we were left with the never-witnessed--before phenomenon of US TV hosts dialling a UK online retail promotion live on air. You've got to hand it to blinkbox, which has upped its game recently both in terms of above the line advertising and other activities such as this…
And it wouldn't be a newsletter without some more from the ever-busy folk at LOVEFiLM, and this week there's more news about its ongoing raft of exclusive product being developed by sister company Amazon Studios in the US. Another comedy pilot is being developed – the seventh – and like the others the latest, Zombieland, will air on LOVEFiLM to its Instant subscribers. As stated here previously, consumers will get a say in which of the pilots, 13 now in all, seven comedy and six children's, will be turned into full series. Zombieland is, of course, based on the hugely successful comedy horror feature film…
On that same exclusive front, we note with interest that Netflix has announced its next production with the announcement that directors the Wachowski Brothers, the driving force behind The Matrix franchise, are working on an exclusive series for the online giant. Sense8, which is, it says here, "a gripping tale of minds linked and souls hunted", will comprise of 10 episodes and air in the latter part of 2014.
---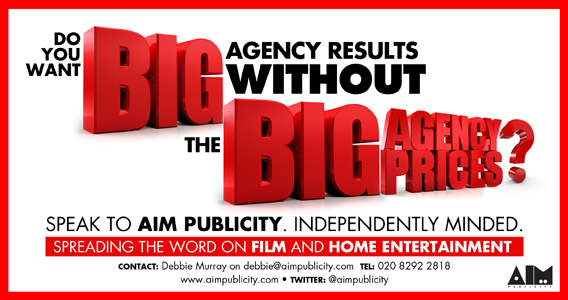 ---
To the Curzon Soho where Clear Vision marked its move into new territory with a gala screening for its forthcoming release of Mission To Lars. The event was, like the April 8 home entertainment release itself, helping raise cash for charity Mencap. The event was attended by assorted famous types associated with the charity, including Alex James from Blur and writer Kathy Lette. The latter took part in a post film Q&A with Kate Spicer, the journalist whose odyssey to meet the drummer of Metallica, Lars Ulrich, with her autistic brother Tom is the subject of this feelgood flick, one of our favourite films of the past year. Tom Spicer himself, who is a Fragile X sufferer, was also attended the event, happily signing autographs for the attendees, who included a smattering of retailers. The gala screening event is the first part of an ongoing marketing campaign that. Clear Vision's Simon Allan said: "There will be activity in major film and music publications along with a PR campaign involving radio, film, music press and national broadsheets. There is also a large online campaign which will hit the biggest film and media sites such as Empire and The Sun online. Plus we have an exclusive interview with Lars from Metallica on the XFM Rock show."
As we've noted here previously, Mission To Lars is what promises to be the first in a number of film releases from Clear Vision as the independent moves into pastures new in 2013. As well as retaining some of its ongoing franchises and deals, such as UFC and Marvel, it is also actively acquiring films. And it has announced a couple of other deals. It has picked up UK and French rights to the "gripping thriller" Eden (see more here) as well as the rights for the UK and much of the rest of Europe for the wonderfully titled South American grindhouse flick Bring Me The Head Of the Machine Gun Woman (website here
). The former is due at cinemas in August, with DVD and digital to follow, the latter in September with home entertainment a month later. The company's Gil Garagnon said: "The two above acquisitions are consistent with our strategy of supplementing our brand-focused business with carefully selected movies, to be released in several territories, in all formats (physical, digital) and all channels (theatrical, retail, online, TV)." Expect more announcements around MiPTV.
---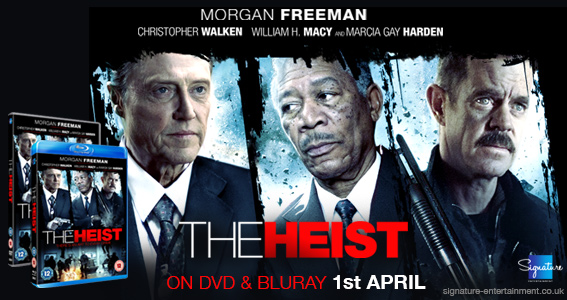 We've already talked this year about Second Sight's ever-growing slate of classic titles it is giving sumptuous Blu-ray releases to – David Cronenberg's Scanners is next on the slate, due in a gorgeous Steelbook version on April 8 – and it's interesting to note too that it is continuing with its policy of selectively releasing DTV titles too. Next up from the company is I Didn't Come Here To Die, an inventive horror about a group of youths who go to the American wilderness to set up a summer camp, only to see things go horribly wrong. Its earned its plaudits for its original and cliché-free take on what is a familiar starting point, as well as for its gory scenes. It will be followed by another original horror, the spookier Static, starring, among others, Milo Ventimiglia from TV's Heroes. It's due later this year and represents another important acquisition for Second Sight. The company's Chris Holden said: "While classic library is still our core business we're continuing to find select horror titles for DTV release. It's a crowded market so the policy is to find interesting titles that may have been overlooked but often have good buzz about them. I Didn't Come Here to Die is a case in point and it's had a great reaction across the horror sites. We'll be following this with Static which is a more polished affair with a darker, creepier tone and is one which will build great word of mouth."
And on to another original film, forthcoming horror The Facility, due from Momentum (or eOne Momentum, or eOne, but you know who we mean), The Facility. It's based on medical testing that goes horribly wrong and interestingly was made by students from the National Film and Television School, working with production outfit Vertigo. Momentum's Scott Monahan said: "The highlight of our release activity will be our partnership with Sci-Fi London with whom we will be running a bespoke competition alongside the infamous 48 Hour Film Challenge. The brief will be for entrants to cut their own alternate trailer for THE FACILITY using select elements from the feature, with the winning trailer being chosen by a panel of experts and shown before a screening of the film and Q&A on the Sci-Fi London Production Day the weekend prior to release. With the film being a first time feature from writer/director Ian Clark this activity fits perfectly, allowing budding filmmakers who perhaps don't have the resources to enter the 48 Hour Film Challenge to practice the fine art of cutting a trailer. We will also have a targeted media campaign in place across press and online to hit core horror and film fans."
---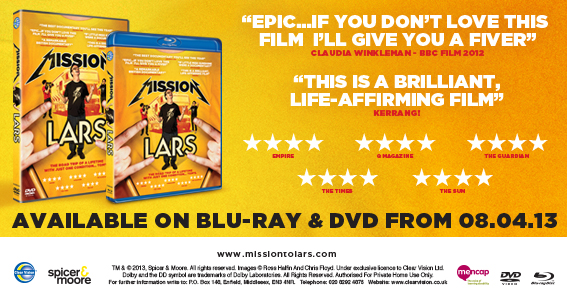 ---
Keep an eye on Five's 5*, as the station has launched a brand new US comedy, The Wedding Band. The series is being tipped as a TV comedy take on the kind of humour that made The Hangover and Wedding Crashers such a huge hit and it's got off to a bright start too. Its debut was 48 per cent above the station's primetime average, and audiences almost doubled after the previous programme, American Idol. Episodes are available via iTunes the day after transmission, with Apple also offering music from the show too, with a full release of the first series due from Fremantle on May 27. The company's Tristan Whitlam said: "Reviews are across the board really positive for the show too with a five star review in the Daily Star and a 'great telly' quote in the Daily Mirror." Episode two is set to pull in even more viewers, as it features a guest appearance from Megan Fox, appearing alongside her fella Brian Austin Green.
This week's acquisition news now and Dogwoof has picked up the UK rights for the award-winning documentary The Act Of Killing, The film, which boasts such acclaimed filmmakers as Werner Herzog and Errol Morris among its executive producers, has won plaudits everywhere it has aired, and follows a former Indonesian warlord who was a key player in the murder and torture of more than 1 million people during bitter 1960s strife in the territory. He escaped with murder, but later he and his former colleagues are gathered by the director to re-enact their crimes, with surprising results. Dogwoof's Oli Harbottle said: "The Act of Killing is quickly establishing word-of-mouth as one of the must-see films of the year - it is surely one of the most provocative and important documentaries of recent years, and we are honoured to add the film to the Dogwoof catalogue and to have the opportunity to give it the widest exposure possible. It is truly one-of-a-kind."
---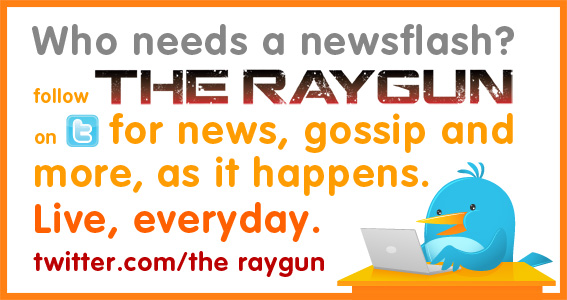 ---
"This may represent an attractive vehicle for the thousands of Blockbuster kiosks. With the kiosks already branded Blockbuster, I believe this would make for an easy fit for those kiosks that would not be competitive with Redbox's operations. Right now, those kiosks are basically sitting in a warehouse generating depreciation and zero revenues — so anything that could be done to either sell them or generate incremental recurring revenue would be upside to current expectations."
Analyst Eric Wold speculates that more than 10,000 Blockbuster kiosks, currently languishing in the US after Redbox bought out its US kiosk operation, may make their way to the UK following the retailer exiting administration…
DreamWorks' latest animation tale, The Croods, made an impressive bow with £5.4 million in its opening frame, despite the snow affecting many parts of the country. It beat off competition from the second highest new entry, Jack The Giant Slayer (£1.6 million). Other debutants included Identity Thief (£1.3 million) and Stolen (£202,373).
Some interesting TV comedy news from the US, where a couple of new shows have been announced this week from Fox's FX network. How And Why is from the mind of Charlie Kaufman, while Chozen is an animated tale that is from, among others, the ever-wonderful Danny McBride. The same network is also developing a series based on the Coen Brothers' Fargo.
It may be hard to remember, but Hacked Off figurehead and campaigner against the excesses of the press Hugh Grant was once a film star. Well, he's returning to the big screen, ironically as someone in the movie business whose star has waned, although in the untitled film he will be a writer down on his luck. Said scribe teaches at college and may or may not fall for Marisa Tomei. The excellent JK Simmons will co-star. Can't wait to see what mark The Sun and the Daily Mail give it…
Some day, we will have our Independence Day again… For talk has been circulating this week of not one but two sequels to Independence Day, ID Forever Part I and, er, Part II. Set 20 years after the original blockbuster, they will feature a second wave of aliens travelling to earth to avenge the ones we offed the last time…
As the HMV saga nears its end, make sure you're following us for breaking news on
www.twitter.com/theraygun
for all the latest. Plus we might well tell you some dubious gossip too…
You wait ages for a Wolverine trailer to turn up and then two come along all at once. Here's the international one…
You wait ages for a film about the US president's resident coming under attack, and then comes Olympus Has Fallen and now this…
More from Brad and the zombies…
A Michael Bay movie the Internet may like… (Oh and includes swearing and other such grown-up goings on…)