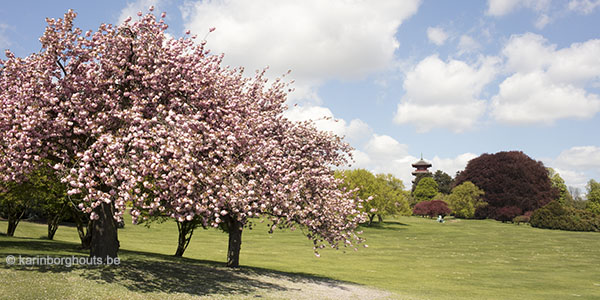 Royal park Laeken Brussels © Karin Borghouts


NEW PHOTOBOOK ROYAL GREENHOUSES LAEKEN (BE)

At the time of their construction (1874-1905) the Royal Greenhouses at Laeken (Brussels) were quite exceptional owing to their scale, the modernity of their architectural design in glass and metal, and the unique botanical collection that they housed. They remain a remarkable monument even in the 21st century: simultaneously grand and refined,  exotic and functional, exuberant and harmoniously composed. And the botanical collection remains unique to this day thanks to its size and diversity, and thanks to the rarity and beauty of many of its trees and plants. The complex can only be visited during a three-week period in April - May each year, when most flowers are in full bloom. A new photobook is published in April 2019 with new photographs by Karin Borghouts and unpublished archival photographs and drawings of the Belgian Royal Palace. The Royal Greenhouses of Laeken are open to the public from April 19 to May 10.

 
The Royal Greenhouses of Laeken

Text by Irene Smets en Baudouin D'Hoore
Photography by Karin Borghouts and archival images

Hardcover, 280 x 240 mm, 144 p, in four languages
Launch April 2019
Dutch: ISBN: 9789085867937

English: ISBN: 9789085867951

French: ISBN: 9789085867968
German: ISBN: 9789085867975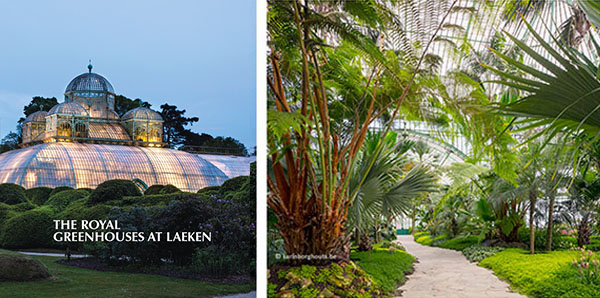 Book Royal Greenhouses at Laeken, photography

© Karin Borghouts
....

......
NEW BOOK MUSEUM DE LAKENHAL
IN LEIDEN (NL)

Museum De Lakenhal in Leiden (NL) asked the artist Karin Borghouts to photograph the restoration and expansion of the museum. The assignment shall result in a series which will artistically portray the process of emptying and cleaning up and the remodeling of the museum parts. The museum has closed its doors in May 2016 and reopens June 20, 2019.

Karin Borghouts will get a solo exhibition in the new exhibition hall in the museum and her photographs will be published in a special part of the new museumbook. This book (written in Dutch) about the history and the collection of the museum will be launched April 11.
Book Museum De Lakenhal, photography

© Karin Borghouts
ART EXHIBITION '

REPARATION '

IN BRUSSELS

A group exhibition on the theme 'Réparation' is on view in the recently restored La Maison des Arts. La Maison des Arts (the House of Arts) is a residential house in the Belgian municipality of Schaerbeek (Brussels). The building dates from 1826 and was built for the rich merchant Charles-Louis Eenens.
Karin Borghouts shows in one of the rooms a series of photos on large format and one painting from her series 'The house', pictures of her burned parental home.
Artists: Elodie Antoine, Karin Borghouts, Anne Champion, Geneviève Dalmas, Dany Danino, Sébastien Delvaux, Lionel Estève, Benoit Félix and Sofie Muller.

Until April 28, 2019
Tuesday - Friday 10 am - 5 pm
Saturday and Sunday 2 pm - 6 pm

Haachtsesteenweg 147 Chaussée de Haecht
1030 Brussel Schaarbeek - Bruxelles Schaerbeek

Close to the trainstation Bruxelles Nord

with the support of the French-speaking Culture department of Schaerbeek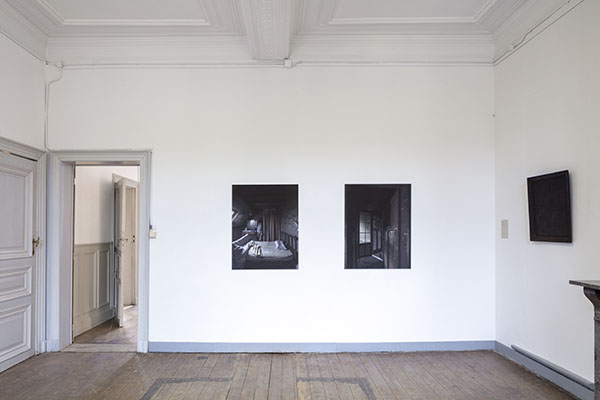 Exhibition view La Maison des Arts, Schaerbeek, Brussels (photo KB)


ZICHT
is a monthly newsletter of Belgian artist photographer Karin Borghouts.
She is working on her own projects and on commissioned assignments by museums, art
and heritage institutions, architects, publishers and city councils.
Karin Borghouts, Bareelstraat 32, 2920 Kalmthout, Belgium

We respect your privacy and do not share or sell our mailinglist. We do not track you or record information about you.

We do enjoy keeping you informed of our exhibitions and our artist's news via email; however, if you do not want to receive these emails anymore, you can unsubscribe below at the bottom of the page.  
Subscribe to ZICHT on the homepage, scroll down.


2018 Copyright Karin Borghouts/SOFAM