BASE AWARDS SHORTLIST REVEALED
UNIVERSAL LEADS THE CHARGE…
…WITH LIONSGATE SCORING NOMINATIONS…
…APOLLO TAKES OFF WITH NOD
OBVIOUSLY LEADS THE AGENCY FIELD
GANGING UP
…REVEALS SEPTEMBER TITLES
AND FORTHCOMING CHANNEL NEWS
TRAILERS OF THE WEEK
---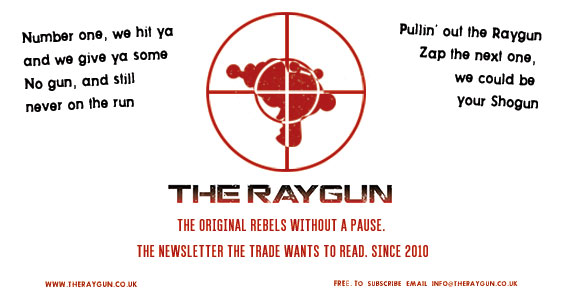 ---
If you can't read this n

ewsletter or see the ads, please click here.
With numbers of people registered well into the three figures, trade organisation BASE on Thursday July 2 unveiled its nominations for this year's delayed awards via a special online presentation, its first ever digital reveal. With the ceremony held over from its first date, but still at the same new venue, the Roundhouse in Camden, and now due to take place later this year, as well as much of the judging taking place digitally too, the 2020 awards have been affected by the lockdown as much as anything else, but Kevin Dersley, BASE co-vice chair and new host Sally Phillips kept the mood up and stressed the importance of the event – and that it will happen in some form or another. The actor, star of the likes of Smack The Pony and Miranda on TV, and the Bridget Jones films and more n the big screen, said: "The awards are going to take place on Thursday November in Camden. We hope fingers crossed, but we'll find another way of celebrating basely if that doesn't come off. We're a very visual medium so we've chosen a fantastic venue built like a brick Roundhouse" and has hosted a veritable who was who of musical legends and now you." As Dersley – wearing a black tie, it must be noted – added: "This year we've seen a record-equalling number of entries. Although the judging sessions were forced online due to the pandemic, all of the judges agreed that the stranded of entries shone through, provoking plenty of debate and underlying the breadth of great work being done across the categories, across retail and distribution." He thanked the judges and all the entrants too…
SO who has the best of the nominations? The full list will be up on our website shortly, but it's no surprise given both the company's track record and its belief in the awards and support for the event, that Universal is leading the way again when it comes to nominations. The company secured a massive haul for itself and its associated divisions as well as titles it had distributed for its partners. These include most categories and distributor based awards too – from the joint partnership with Sony for UCA's nod in Outstanding Retail Innovation through to In-store Theatre Initiative (for Downton Abbey), and taking in almost every product marketing category – non-traditional release for Jay And Silent Bob Reboot; film £1m to £1.99m Box office for Mortal Engines and Overlord (the latter with Paramount); film £2m to £4.99 Box office (Nativity Rocks for eOne); film £5m to £14.99m box office (for Yesterday and Bumblebee for Paramount); Film £15m to £24.99m Box Office for How To Drain Your Dragon The Hidden World; Film Over £15m Box Office for Downton Abbey; TV (Tom Clancy's Jack Ryan for Paramount and Mrs Brown's Boys); Catalogue Single Product for The Italian Job and Mean Girls for Paramount and its own Schindler's List and PR Publicity Initiative and Outstanding Innovation for Distribution. Its nomination haul was celebrated by Universal md Ian Foster who said: "We are delighted with the number of nominations received for Universal Pictures Home Entertainment, UPHE Content Group and our partners Paramount Pictures and Entertainment One. We really appreciate this recognition of the hard work, passion and innovation from all involved. Congratulations to our colleagues at UCA and Zoom, who received an incredible four nominations between them and to all the other nominees on the shortlist. We look forward to celebrating our vibrant category with our colleagues across the industry as soon as we can."
Next in terms of nominations was Lionsgate, which boasts a raft and is a reflection of its successes over the past 12 months or more, most of which have been outlined here on The Raygun. Its nominations included Non-Traditional Release for The Vanishing; Hunter Killer in the Up To £1m Box Office category; Hellboy in the £1m to £1.99m Box office marketing initiative category; two in £2m to £4.99m Box Office (Rambo Last Blood and Robin Hood); Angel Has Fallen and John Wick 3 in the £5m to £14.99m Box office and its John Wick Excommunicado event in the PR and Publicity Initiative. Commenting on its nominations, the company's Ben Grunbaum told The Raygun: "Everyone at Lionsgate is thrilled at being nominated for 8 titles across the Marketing and PR campaigns at the BASE awards. To come out with this many nominations given the relative size of our slate when compared to others is a fantastic achievement, and a real testament to the creative thinking and results that the team have worked hard to achieve over the year. Considering we entered eight titles and got nominated for each was a phenomenal result, the team have certainly been proud of each campaign and it's great to get that recognition from the judges. We have a few sore heads working from home the day after the announcement!"
---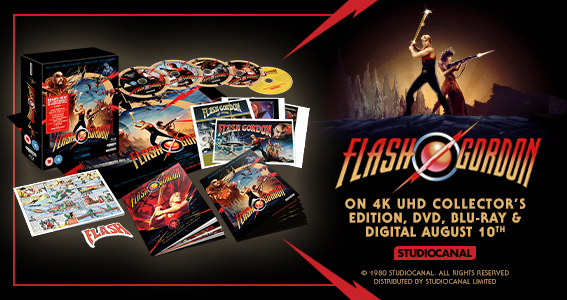 ---
Elsewhere, there were strong hauls for the likes of Warner, with seven nominations in all, as well as a similar number for Sony Pictures Home Entertainment, many of them going up against each other. Disney itself scooped up five, with a further two for Fox-related titles, The Favourite and Bohemian Rhapsody. Other distributor nominations came for BBC Studios, with a trio of nods, and the likes of Studiocanal, Paramount and the BFI with one apiece. Dogwoof was one of those with a solitary nomination, earning its for Apollo 11. The company's Daniel Green said: "It's been a fantastic week for Apollo 11, which has not only become Dogwoof's top-selling DVD and Blu-ray release of all time but has also garnered the company's second-ever BASE Award nomination. Congratulations to the teams at both Dogwoof and Universal Pictures UK for the huge, interstellar joint effort on this release."
On the retail side, the awards will see some of the industry's biggest and heaviest hitters taking each other on – Asda, HMV and Tesco for Physical Retailer, Amazon, The Hit, Zoom and Zavvi for Online Physical Retailer and Amazon, Google, Sky Store and Virgin Media Store for Digital Retailer. There were a further two nods each for Asda, Sky Store and Zoom, with a further one for Tesco. The External Team of the Year is between Grapevine Digital, Target Group and Obviously Creative, with the latter also in the running thanks to its nod in the Creative Marketing Initiative Of The Year for its work on Mega Movie Week. Alex Carter from Obviously Creative said: "We feel BASE did a fantastic job under very difficult circumstances to ensure there was a great buzz around the shortlist and the turnout seemed impressive (as far as we could see). We congratulate all the nominees, it was lovely to reflect back on some of the highlights and campaigns of last year. It is of course an amazing honour to be recognised in the nominations in two categories – the pride and excitement it generates across the agency team is worth the entry in itself and it really makes the hard work pay off. Our nomination for Mega Movie Week is especially encouraging as it involved so many stakeholders across the sector – we're happy to be representing and flying the flag for them all. Outside of our two named nominations we were also involved in some capacity across 14 other projects shortlisted this year which genuinely feels fantastic and reminds us why we love the industry and our clients/supporters so much. Well done to everyone. We're so delighted to be involved at every level of this year's event and can't wait for the big night to celebrate and catch-up with everyone!"
After the nominations were unveiled, further comment came from BASE chief executive Liz Bales who said: "Everyone at BASE appreciates that colleagues across the category have been eagerly awaiting the announcement of this year's BASE Awards shortlist and so we hope that our very first live broadcast hit the right note in providing teams with a moment to come together and celebrate. It's right that we pause to acknowledge the hard work, dedication and innovation seen in the Awards entries from right across the category, not to mention the hard work from our esteemed judges who spent hours deliberating the results, and we have no doubt that the shortlist will engender the lively debate that typifies the run-up to the awards themselves. Much remains to be seen in terms of whether a live event is viable for the 2020 BASE Awards – as indicated previously, the November event will be reviewed against government advice in August but, irrespective of that, the shortlist announcement also redoubles our commitment to members that the winners and highly commended entries into this year's awards will still be celebrated in 2020, regardless of how the appropriate response to the ongoing pandemic informs our thinking."
---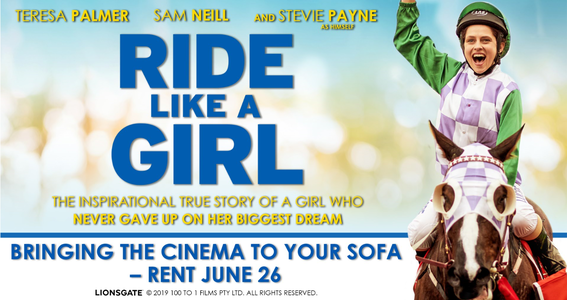 ---
Monday release news and some of this year's BASE Awards nominees are well represented in this year's event. Chief among them is Universal. It kicks off its Monday July 6 with the release of critical hit Dark Waters, a true life drama. Commenting on the release, Universal's Stephanie Don said: "From acclaimed director Todd Haynes and starring Mark Ruffalo and Anne Hathaway, Dark Waters is a gripping recount of the Dupont chemical scandal brought to the screen for the first time. A must for fans of thrilling real-life drama, we're supporting the DVD release on Monday with a far-reaching media campaign targeting premium news and culture outlets alongside comprehensive publicity focusing on the outstanding reviews."
Following on from this it has another goodie in the shape of The Hunt, a salient thriller offering a vision of the future you might think was dystopian, until 2020 came along and proved anything is possible. Commenting on the release, Universal's Stephanie Don said: "As one of the most controversial and talked about films of recent years, the darkly satirical action thriller The Hunt comes to DVD on Monday with fresh behind-the-scenes bonus features to satisfy our hugely engaged fans, and we're taking immense care to not expose the twists for those who have yet to see it."
And Lionsgate has a biggie too, in the shape of Military Wives, the homegrown feelgood comedy that arrives after a hiatus following its PVOD release earlier this year. Commenting on the release, the company's Olivia Dean said: "Following a theatrical release impacted by lockdown, and a fantastic ensuing PVOD campaign, we're delighted to be bringing Military Wives to consumers to own on DVD and Blu-ray. One of our key challenges for the campaign has been to find new avenues to keep the messaging fresh, with the film so brilliantly covered in previous parts of its lifecycle. However, the appetite has been fantastic, with plenty reviewers keen to talk about the film, and a promotional partnership with Lucky Voice karaoke forming the basis of our PR campaign. We've had Lorraine Kelly back on board to voice our all singing & dancing VOD and social spots, with plenty of online activity to form a robust media campaign. The film continues to gather word of mouth, and we're looking forward to seeing it on shelves on Monday."
One company who has kept busy during lockdown is documentary specialist Dogwoof. With dance doc Cunningham in UK cinemas for just under a week before they shuttered their doors, the film swiftly pivoted to a PVOD release with Curzon Home Cinema, BFI Player and others. Dogwoof has released five straight to digital platforms in the interim to great success and now returns to Cunningham for its July 6 DVD and Blu-ray release. The company's head of home entertainment Daniel Green said: "It's somehow fitting that Cunningham our first physical release as we emerge from lockdown. With Amazon fully supporting DVD and Blu-ray product once again and Fopp/HMV stores reopening on the high street, we're ready to present this stunning 3D dance documentary to home audiences with a huge array of exclusive BTS features."
Also on Monday, there's a brace of titles from Acorn, taking in the much talked about comedy pairing of some of the country's best acting talent, Stephen Graham and Daniel Mays, in Code 404, as well as a returning Agatha Raisin. Acorn's Stuart Shaw said: "Mays undertook a range of interviews in support of the release. It's great to have a cop comedy like Code 404 on the books – especially when it's roaring-out-loud funny. This should have buyers laughing all the way to the bank." As for Agatha Raisin, Shaw added: "This hit Sky and Acorn TV series has also seen support from Ashley in the press thanks to Debbie Murray at AIM Publicity. You can't keep Agatha in lockdown as her local police have found in the past. Series One of Code 404 and Series 3 of Agatha Raisin release on DVD this Monday July 6."
We mentioned it here last week, but Monday also sees the release of The True History Of The Kelly Gang, the tough Australian outlaw flick featuring a strong cast and gritty violence. Commenting on the title and the Q&A hosted this week, Picturehouse Entertainment's Elizabeth Taylor said: "We are thrilled that our live Q&A with director Justin Kurzel and the film's stars George MacKay, Essie Davis and Earl Cave went so well last week. Anybody who missed it can catch it here. We are really excited about the DVD and Blu-Ray release on Monday and hope that people continue to enjoy the explosive True History Of The Kelly Gang from home."
---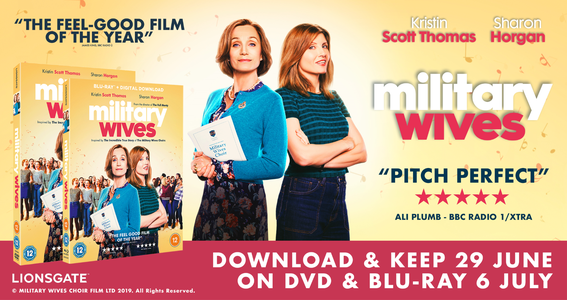 ---
Arrow has been as busy as ever these past weeks, launching a major promotion across its own website and assorted retailers, unveiling its September releases and also more on its channel too. The company's Mike Hewitt firstly showed us around Camp Arrow Video, a creepy summer destination similar to so many of those familiar from 80s slashers, saying: "Get ready to dust off that sleeping bag and bunker down by the bonfire - Camp Arrow Video has now opened for business. Created as a multi-platform, multi-territory promotion, Camp Arrow Video launched on July 1 across physical and digital retailers in the UK, US and Canada with the theme of a summer slasher camp, including areas to explore such as Gamera Falls, The Mutilator Mess Hall and of course the Cropsy Campfire. Our social media feeds will be running various competitions and giveaways throughout the next three weeks, backed up with a strong media campaign across banner ads, social and YouTube pre-rolls with our Camp Arrow Video trailer. A huge thank you to our retail partners, including Zavvi, HMV, Apple TV and Rakuten, for their support."

Moving further ahead and both the Arrow Academy and Video imprints have revealed their titles for the late summer, as outlined, again, by the company's Mike Hewitt. He said: "A true blend of cult and classic from Arrow this coming September. Arrow Academy leads the way with our second ever UK UHD release in the form of our new remaster of Giuseppe Tornatore's beloved and cherished Cinema Paradiso (also available on Blu-ray, DVD and Digital HD), whilst also looking back at the pioneer of early cinema with an Arrow Films webstore exclusive of Georges Méliès' A Trip to the Moon, alongside a beautiful hardback edition of Méliès' unpublished autobiography. Turning to the cult, Arrow Video's main release is a stunning Limited Edition boxset of two versions of Graveyards of Honor from Japanese cinema legends Kinjo Fukasaku (1975) and Takeshi Miike (2002), plus also Bernard Rose's contemporary cult drama Ivansxtc from 2000, and a Limited Edition release of 2020's truly most bonkers cult gem, Jesus Shows you the way to the Highway."
And Arrow Video Channel has been adding to its digital offering too, unveiling titles for the month ahead. The company's head of digital Daniel Perry said: "We have seen a huge amount of interest the last few weeks for Arrow Video Channel's July titles. With adding yet another exclusive premiere new release with Zombie For Sale and of course launching all 12 Gamera films exclusively on the platform, we're really excited to continue to bring the best cult films from all over the world. We're also really happy to be continuing our strategy of offering audiences a diverse range of ways to watch whether it's through our own OTT platform, our various TVOD offerings platform wide or our premium Blu-ray physical releases. We are finding great success in our ability to be adaptable and willing to try new things related to windowing, pricing and new routes to market."
---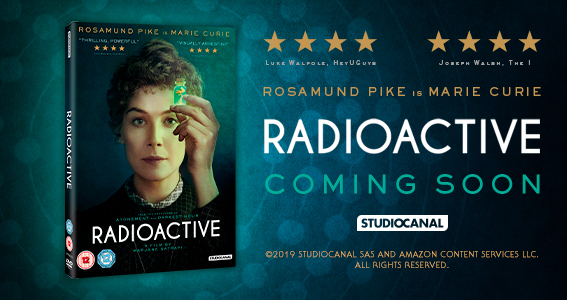 ---
Arguably the biggest cultural hit of the lockdown has been Normal People, the raunchy tale of young lovers and their relationship form school to college in Ireland. Its earned plaudits, big audiences and BBC iPlayer viewing figures and now the title has arrived on digital formats. The series, released via Element Pictures, which was closely involved with the production, went up across iTunes, Amazon, Google Play, Sky Store and Virgin Media on July 3. It will be released on DVD later this year. Commenting on the title, Ed Guiney and Andrew Lowe, executive producers of Normal People and co-founders of Element Pictures said; "The response from audiences in the UK, Ireland and the US to Normal People has been overwhelmingly positive. We are delighted that audiences around the world will now have the opportunity to own the show for themselves on digital download."
A dual announcement from Warner which has revealed a couple of premium video on demand titles due in the coming weeks in the shape of new Scooby-Doo outing Scoob, as well as the latest from Ben Affleck, Finding The Way Back. The pair will be available separately to rent as PVOD titles from July 10, the release follows similar PVOD releases in the US. "Our decision to release SCOOB! as an in-home offering in May came during an unprecedented time in history, and we are delighted by the success of the film and the way it was embraced by long-time fans of this iconic character, families and children," said Ron Sanders, President, Worldwide Theatrical Distribution & Home Entertainment and Executive Vice President, International Business Operations. "Following its strong domestic debut, our international strategy will combine both theatrical and in-home releases to make it easily accessible to worldwide audiences."
When Finding The Way Back, which sees Affleck starring as a former basketball prodigy who returns to his alma mater to coach a hoops team, was announced as an early digital release in the US back in March, Warner Bros Pictures Group chairman Toby Emmerich had said: "With audiences largely unable to view films in theatrical release under current circumstances, we have decided to provide the alternative of early digital ownership of our currently released titles to people looking for great entertainment options," said Emmerich. "So, while we remain big fans of the theatrical experience and hope audiences are able to return to cinemas in the near future, we understand that these are challenging times and offering this option simply makes sense."
---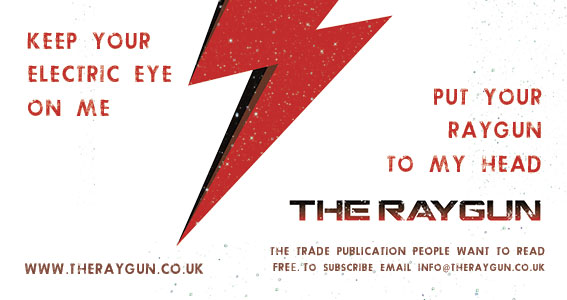 ---
"This illegal stream has been seized By Norfolk and Sussex Police. Watching illegal broadcasts is a crime. Your IP address has been recorded. You are instructed to cease and desist immediately from all illegal media streaming."
A message posted by police in an illegal IPTV service after arresting a man on suspicion of related offences in the east of England. It comes amid reports of police around the UK clamping down on services. Report over here.
In the news that no-one saw coming, hunky Jason Momoa, who we stood next to many years ago at a Conan event and he's a big lad, is set to play Frosty the Snowman. The star of the aforementioned Conan, Game Of Thrones and most recently as Aquaman in the DC comic-book movies, will appear as the character in a new feature adaptation of the song-turned-story. Warner is working on a blend of CG and live action for the film, with David Berenbaum, whose CV includes peerless seasonal tale Elf, is working on the script. That fact alone means were intrigued…
Anyone who hasn't had enough of lockdown and the daily news conferences and repeated appearances of politicians on TV talking about their strategy, or lack of it, can take heart from director Michael Winterbottom. For the prolific Brit is working on a TV adaptation that will chart Boris Johnson's scent to the PM role and his response to the crisis ,his illness and more. Also involved in the project is Tim Shipman, who penned the book Brexit An Uncivil War, itself turned into a TV adaptation. No word yet as to where or when it will appear.
And more Coronavirus programming, as writer Charles Randolph, who has charted real-life politically charged incidents in The Big Short and Bombshell, is working a film that looks at the growth and spread of the virus in Wuhan, China. It's hoped that filming will take place not just in China, but on a global scale too, and it will also mark Randolph's directoriaL debut.
Follow us on www.twitter.com/theraygun…
Big Amazon preview for this…
Making tax collecting interesting…
You're on The Raygun newsletter mailing list, which has been running for eight years, because you requested it, have been recommended to us or sent us emails. You can unsubscribe at any time, if you're daft, using the link elsewhere or by emailing as below. But of course, you don't want to do that, do you? We don't share your information with anyone else, we don't like cookies and we're the good guys. We care because you do…
To subscribe to The Raygun newsletter, please email
info@theraygun.co.uk
with subscribe in the subject matter
To unsubscribe, email

info@theraygun.co.uk

with unsubscribe in the subject
For editorial or advertising queries, contact

tim@theraygun.co.uk