INBETWEENERS: KNEE DEEP IN SALES…
…4DVD COMEDY COMING GOOD TOO
FROZEN WARMS 3 MILLION HOMES
STUDIOCANAL: BEAR WITH US 2015
HUNGER GAMES AND MORE FOR LIONSGATE NEXT YEAR
ELEVATION HAS A LIFT IN Q1
EONE MAKES AN IMPRESSION WITH TURNER AND CO
PARTIES MAKE COPYRIGHT PLEDGES FOR ELECTION
88 GOES TO THE CROWD FOR HI-DEF FILM
KALEIDOSCOPE SEES THROUGH THE SPECTRUM
ARROW'S DEAD SERIOUS ABOUT NEKROMANTIK
BFI TELLS ITS VIDEO STORY
QUOTE OF THE WEEK
TWEET OF THE WEEK
---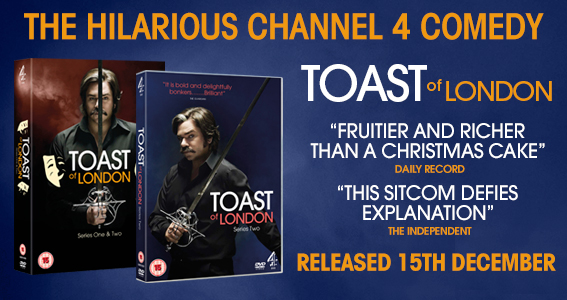 ---
If you can't read this newsletter or see the ads, pl
ease click
here
It Was A Good Week For... The Inbetweeners 2, following in the footsteps of its predecessor…
It Was A Bad Week For…
Parents hoping to escape Disney's Frozen, as its UK sales pass the 3 million mark. Let It Go is set to be ringing out from all those this month…
It's been an Inbetweeners week, with the second feature film outing for the quartet following in the illustrious footsteps of its predecessor. The film got off to a bright start, with sales on the first three days of release seeing it sell almost a quarter of a million units. It might not quite hit the week one total of the first film, but 4DVD is confident that it will be there or thereabouts at Christmas, selling around 1.5 million units by the end of the year. it's worth noting too that The Inbetweeners 2 has an extra week and a half ahead of December 25 compared with the first title, which came out just two weeks before the big day, which gives it extra time to hit its numbers. Commenting on the first few days' sale, 4DVD's Claire Bosak said: "Having been visiting stores on Tuesday, retail is set up perfectly for The Inbetweeners 2 and it all looks great! Sales are strong, it's currently sold (day three) just under the quarter of a million mark and we're confident of strong sales through the weekend and on into the gifting period."
The success of The Inbetweeners 2 follows hot on the heels of Disney's success last week with Guardians Of The Galaxy and it could mean two 400,000-plus week ones on the trot. The Official Charts Company's Martin Talbot said: "Inbetweeners 2 is having a strong first week. It looks on course to make it two successive 400,000-plus debuts in a row on the Official Albums Chart, after a similar impact from Guardians Of The Galaxy last week. Assuming they can continue their momentum into Christmas, both should be among the year's top 10 biggest sellers by the end of December."
Meanwhile, 4DVD has also pronounced itself pleased with initial sales of its comedy titles. Its batch of comedy titles, including Jack Whitehall, Russell Howard and Sarah Millican, are tracking well against previous outings for the same comics. Commenting on their performance, 4DVD's Karla Berry said: "We are pleased with our comedy sales so far as we launched purely with online and PR, and our TV and outdoor campaigns began this week. Jack's sales are in line with his debut DVD and Russell Howard is up 15% on his last release both helped with increased TV profile this year, Sarah Millican sales are now kicking and have increased each week since launch as her key PR appearances had to be moved back a week starting with Jonathan Ross and This Morning last week, followed by The One Show on Wednesday, Weekend Kitchen tomorrow and Royal Variety Performance this coming Monday."
---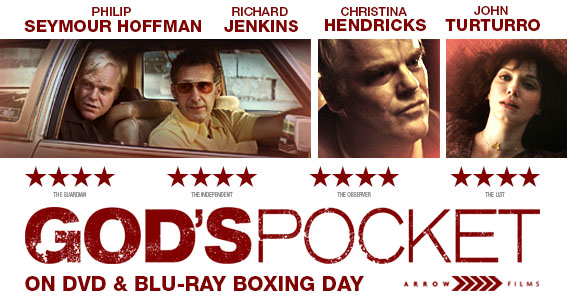 ---
Last week saw Frozen notch up another 160,000 sales and helped the Disney film reach yet another landmark, as sales passed the 3 million barrier. It's now in an elite bracket – it's the only film this year to pass that point and one of only three to achieve that this decade, after Avatar and Skyfall. It's overtaken the latter and is closing in on the former. It's now the 15th biggest selling DVD and Blu-ray ever, if it does overhaul Avatar, it will enter the top 10 all-time bestsellers chart. The film sold just shy of 900,000 in its first week, while the album is the year's second biggest selling too, shifting more than 800,000 copies, while the song Let It Go has sold 779,000. It's back in the top 10 at cinemas and has now taken $1 billion at cinemas worldwide. The Official Charts Company's Martin Talbot said: "The British fans have taken Olaf and his pals to their hearts this year – 3 million videos, 800,000 albums, 1.3 million track sales and 63 million streams can leave no-one in any doubt of that."
Another successful release worth celebrating is BBC Worldwide's Still Game Live In Glasgow. It's selling like the proverbial hot tatties north of the border, with week one sales of more than 13,600, the best from the comedy series. What's more, it's the first release for seven years, showing that Ford Kiernan and Greg Hemphill can still draw a crowd, even some time after the release of the sixth series. Interestingly, sales are strongest in Glasgow - with almost one in five copies sold being picked up there, while more than eight per cent came from Edinburgh…
Over on the theatrical side, Studiocanal is celebrating its biggest ever opening at cinemas after a rip-roaring start for Paddington, which broke the £5 million mark in its opening weekend. It's a hugely impressive showing and the company currently has first and third place in the UK box office top 10, with The Imitation Game at number three with almost £10 million in receipts. All of which means the company's home entertainment arm will enjoy a stellar first part of 2015. Commenting on its slate, Studiocanal's Mikey Ellis said: "It's so fantastic to see that Paddington had the biggest opening box office we've ever had at Studiocanal and entered at number one as it truly is one of the best family films of recent times with such wide appeal. We have been excited about the release for such a long time and it's great that the public like it just as much: we've had reports of audiences clapping at the end of the film. Paul King and David Heyman have created a special and magical film that will hopefully become a perennial seller. With the Imitation Game also doing so well at the box office, Q1 is going to be by far our biggest quarter to date and it's great that Elevation have the top three titles in the box office this week meaning we'll have three of the biggest titles in Q1 all releasing within three weeks. The theatrical dates have meant that we'll be able to have the lead titles in key gifting weeks with The Imitation Game releasing for Mother's Day and Paddington out for Easter. We're also really proud to be releasing Yann Demage's '71 which reached over £1 million at the box office this week and we'll coincide the release with The Imitation Game in order to amplify the combined ATL activity. Also we'll be kicking off the quarter with the release of Before I Go to Sleep which has been another hit at the box office.
---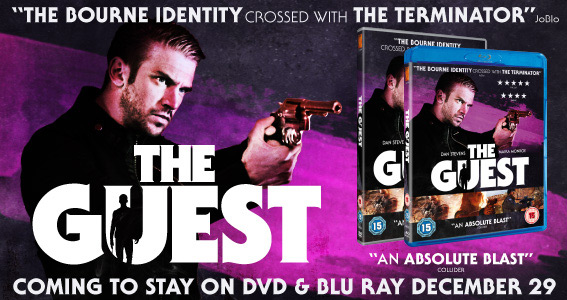 ---
Currently sitting pretty in the box office charts is Lionsgate's The Hunger Games: Mockinjay Part I, which has eased past the £20 million mark and is running pretty much neck and neck with its predecessor, Catching Fire. The penultimate film in the hugely popular franchise is also set to provide a fitting climax to the the first part of the year for the company's home entertainment arm too. It caps off a diverse slate from Lionsgate, taking in horror, comedy, romance, drama and a whole lot more. January kicks off with Nurse, which is a 3D serial killer title with a very saucy sleeve. There's also heartwarming comedy What We Did On Our Holiday, which features an all-star Brit cast headed up by David Tennant and Rosamund Pike, as well as Billy Connolly.February sees horror Jessabelle and, just in time for Valentine's Day, High Grant romcom The Rewrite. March has more romance in the form of homegrown title Love, Rosie, as well as the home entertainment bow of high profile Daniel Radcliffe title Horns. And, just in time for Easter, there's animated tale Ribbit. also available in 3D.
As an appendix to the Studiocanal and Lionsgate stories, it's worth reiterating, as Studiocanal's Mikey Ellis noted, that the current box office top 10 means that titles due from Elevation Sales, the joint venture between the two companies, are at one, two AND three. It all means a very strong 2015 ahead for the company…
We've been over at eOne's swish new offices by Warren Street this week to view the company's slate for the first quarter of 2015 and pretty impressive it's looking too. The slate kicks off with Grand Seduction, an Irish comedy starring the master of the form, Brendan Gleeson, followed by A Most Wanted Man, which boasts an impeccable pedigree – from the pen of John Le Carre, directed by Anton Corbijn and starring, in one of his final roles, Phillip Seymour Hoffman. "We think we can get a really good conversion on this one," said eOne's Tim Westbey. The Rover, starring Robert Pattinson and Guy Pearce and also due in January, is being smartly repositioned to play up its thriller elements. January's DTV fare comes in the form of Dead Snow 2: Red Vs Dead ("It has a great tagline," explained Westbey, "calling it The Sequel You Did Nazi Coming"), a follow-up to the 170,000 first tale of Hitler's own zombie army. A Walk Among The Tombstones, rounding out January, and is, as Westbey noted, "another great Liam Neeson action thriller, although there's still a bit more to it than that. Into February and there's awards-friendly Cronenberg fare in Maps To The Stars, with Julianne Moore heading up a strong ensemble cast. Valentine's Day is covered off with Daniel Radcliffe in What If and the latest from the Nicholas Sparks production line in the shape of The Best Of Me, which follows in the footsteps of the likes of Dear John and Safe Haven. "We can work them with joint point of sale ahead of Valentine's Day too," said Westbey. Currently heading towards £6 million at UK cinemas and already covered here extensively is Mr Turner. In a smart bit of timing, eOne's release comes slap bang in awards season, after the BAFTAs and the day after the Oscars. "We'll be watching what happens in the New Year very closely," said Tim Westbey, referring to potential stickering and other possibilities. The Unbeatables is perfect family fare keenly timed to coincide with school half-term. Also carefully timed is The Hundred-Foot Journey ("a perfect Mother's Day proposition"), due early in March. Also in march comes current TV hit Babylon (highly recommended by us here at The Raygun) and more strong DTV dare in the latest instalment in the zombie saga [REC] 4 Apocalypse. Currently heading towards £3 million at UK cinemas is Jake Gyllenhaal in the acclaimed Nightcrawler. Westbey noted: "It will be a great opportunity to take this to a far wider audience." Another DTV offering comes in the form of post-apocalyptic sci-fi auctioneer Mankind's Last Stand: Outpost 37, while the TV offering comes in the form of the second series of the BAFTA-nominated British drama The Village. Its 13 comes to a close with Hilary Swank and Tommy Lee Jones in the Western-not-Western The Homesman, also directed by the former. Oh, and in addition to that, there's more Peppa Pig and Ben And Holly's Magic Kingdom activity too.
---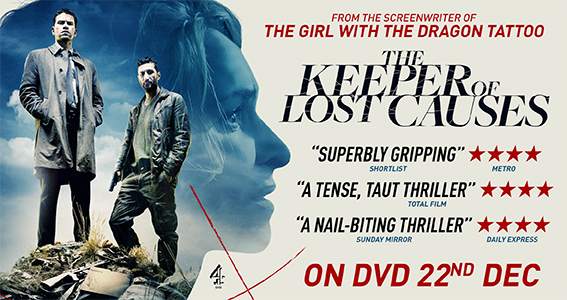 ---
With the autumn budget statement announced this week and a raft of further statements and pronouncements from parties across the spectrum, the general election battle is heating up already ahead of May 2015. And the Alliance for Intellectual Property pulled together the three main oparties for a debate on the future of IP and policy after the election. Mike Weatherley MP (Conservative), Iain Wright MP (Labour) and Lord Clement-Jones (Liberal Deomocrats)faced a crowd of entertainment industry executives and talked about IP in the digital era, copyright reform and more. Wright said Labour wouldn't have a reforming agenda, while Weatherley said IP wasn't impeding consumers. Here are some highlights…
Wright said: "There is universal recognition that copyright is a legal right rather than some sort of regulation or bureaucracy." Wright added that IP "should be championed as a legal right". On the Intellectual Property Office , he said: "The remit of the IPO should be about championing IP more than it has been in previous years." On future regulation, Wright said that there had been "constant tinkering and constant reviews" and advocated "a degree of stability and certainty". Tim Clement-Jones said: "If you are going to have a great creative economy you need to remunerate creators properly The technology sector seems to think that IP is an optional extra. Platforms need content and the sooner the tech industry recognises that the better." Mike Weatherley said: "IP is a property right and should be protected as such. Hargreaves gave away too much on exceptions. You can regulate the digital market." Commenting on the event Richard Mollet, chair of the Alliance for Intellectual Property said: "We heard unequivocal support from all three main parties for IP which is good news for the vast array of creators and innovators as well as the businesses and employees who rely on IP and for consumers who benefit from the diversity it creates. Of course the devil will be in the detail and the Alliance will continue to push all the parties ahead of the General Election to ensure we don't get any unwelcome surprises in the next Parliament." BVA consultant Lavinia Carey added: "The video industry was well represented at last night's debate and it was good to hear there was a consensus on the importance to our sector of intellectual property and its protection from abuse. We need to keep up the pressure though, to ensure everyone understands that IP doesn't just enable businesses to keep on investing and create employment but gives fans the brilliant audiovisual content they love, without the need for interference from further copyright reforms."
VDC has launched a new digital platform under the banner of NtertainU. The service, through

NtertainU.co.uk
, kicked off with the release of The
Inbetweeners 2 and is aimed at independent distributors, giving them the chance to offer their titles to consumers in digital form with different options to view or download as a digital copy. Commenting in the launch, Ashwin Bedi said: "Ntertainu is a digital platform that offers the independents a solution so that their customers can benefit from the added value of a digital copy with a purchase of physical copy. We can provide this service without the heavy costs of any license fees making this a more attractive offering. The platform functions as a store offering digital and physical content direct to the consumer. This is an exciting opportunity as we enter the digital revolution."
Acquisitions news and thriving independent Signature has picked up a whopping 10 films at AFM, adding to its already hefty slate with a total of a dozen new titles added. Many of the titles will be released at cinemas, further proof, if it were needed, of the company's ambitions. Its slate is now bolstered by the likes of Morgan Freeman and Clive Owen in Last Knights; Freeman again with Diane Keaton in comedy Ruth & Alex; psychological thriller The Loft' Shirley Maclaine and Christopher Plummer in Elsa And Fred, directors by Oscar-winner Michael Radford; Mark Strong in sci-fi tale Ad Inexplorata; Toward The Unknown; Inbetweeners helmer Darren Paul Fisher's Frequencies; creature feature Harbinger Down; UFO title The Phoenix Incident; supernatural story June and animated adventure Dino Time. Signature head of marketing Kaz Mills said: "
We are incredibly excited about adding these films to our slate because whilst each film is so different, they are all brought together by a great potential to resonate with UK audiences. Last Knights is a phenomenal fantasy action movie lead by two powerhouse actors in Morgan Freeman and Clive Owen. Harbinger Down
puts a fresh spin on the problem of global warming, a story which resonates with everyone on the planet. We look forward to bringing these films and many others to UK audiences through 2015. With so many fantastic films to work with to bolster our already strong slate, we couldn't be happier and can't wait to make 2015 an incredible success."
---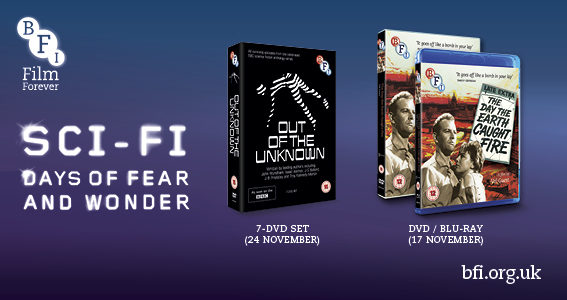 ---
Another independent is taking the crowd funding route and, after the likes of Arrow and Peccadillo have gone down this road, it looks like horror and genre specialists 88 Films has had a strong response from fans for its plans. The label wants to release classic Italian title Zombi Holocaust, but, to put it out in the best version possible, needs a commitment from potential buyers. As the label's Richard Elliott explained: "We're trying to raise some money to restore the classic italian cannibal/zombi movie Zombi Holocaust in HD for a Blu-ray release next year. It's been transferred before but the master wasn't great and we were getting so many messages like 'Don't you dare put out the old master' that we thought we'd see if the fans would get behind a crowd-funding initiative. We just want to put out the best version of this film that we can really and if we can get to our target it will enable us to do exactly that." You can see – and contribute – here, with the fund now having reached more than a third of its goal. If successful, the project will join a busy slate from 88 Films in the first part of 2015, which includes 1970s horror classics such as the BBFC-troubling Night Train Murders, Bloodstained Shadow, and Spasmo. Commenting on its slate, Elliott added: "We've got an incredibly packed schedule for 2015 with some really cool titles that have been crying out for quality blu-ray releases coming and we've got some even more exciting stuff that hasn't been announced yet… so watch this a space." The company is also "working hard" on 42nd Street Memories: The Rise And Fall Of America's Most Notorious Block. You can see the trailer here.
We've noted here previously how well Kaleidoscope has been performing this year, particularly in the documentary arena and it's marking its success in this area by launching a new imprint dedicated to documentaries, Spectrum. The brand will cover new releases going forward and its catalogue docs will be rebranded under the banner. The first Spectrum title due to be release is Point & Shoot, which looks at an American national imprisoned in Libya, followed by Cold War tale The Man Who Saved The World and, on a lighter note, I Am Big Bird, about the man who plays the creature on Sesame Street. Kaleidoscope marketing director Adam Sergeant said: "
Spectrum has been created to better showcase our growing slate of quality feature length documentary content. All titles under the imprint will share the same values – they will exude quality, tell real and unique human stories, and offer a genuinely different view of the world around us. Already one of the leading documentary distributors, we look forward to Spectrum giving our product a stronger consumer-facing identity and to allow us to build further upon an already strong documentary offering."
Christmas gift of the year for horror aficionados is almost certain to be Arrow Video's eagerly awaited release of the long-unavailable Nekromantik. We broke the story on the notorious German flick's path through the BBFC earlier this year and the imprint is now putting the finishing touches to its ambitious three-disc package which is due to be released on December 15. One of those discs features the film, in a director-approved version, a second a raft of extras including old pals of ours such as Nucleus Films' Marc Morris and FrightFest's Alan Jones and the third a soundtrack, with a limited edition version including a perfect-bound, 100-page book on the film. Commenting the reaction thus far, Arrow Video's Ewan Cant said: "It's looking very good and I'm really happy with how it's turned out. The film hasn't lost its ability to shock. With the extras, we wanted to look at the legacy of the film. We've had a really good reaction to the release."
---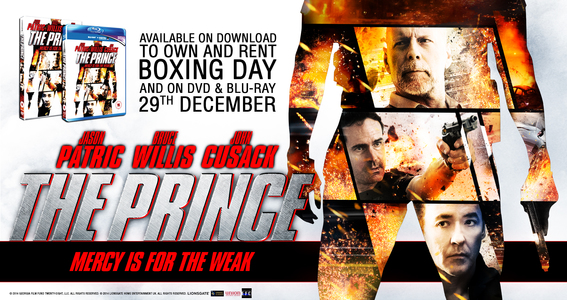 ---
Diary date and on Monday October 14, the BFI's head of video Sam Dunn will be at the BFI Southbank for a special event, The BFI Video Story at which he'll talk about the label, its output and past, present and future. It should provide a fascinating insight into the thinking behind the operation and Dunn is not only hugely knowledgeable about film, but passionate about one entertainment and our business too. More information and ticket details
here
, we'll see you down the front, or in the bar afterwards.
A package landed on our mat this week marking the impending release of Icon's rather excellent film The Guest. We've rhapsodised about this film previously, as well as discussing Icon's marketing plans for the release. But it's the package itself we're more concerned with here. For the review copy of the film turned up in a rather fetching old style, rental-sized video box. It was a tribute to the halcyon days of the pre-DVD, video era and suits the feel of the film. It proudly claims to be a Betamax and not VHS version too, even if it is a DVD inside. The package was sent out to reviewers and media. Fetch's Almar Haflidason said: "The Guest just blows us away with a style of uber confident swagger that a new generation will love but some of us older ones will recall that every now and again you'd find that same amazing dark action vibe from a rental in the 80s. So we thought it only natural to turn heads of reviewers with the kind of flamboyant rental big box that used to really seep a great night in to you. People are loving the sheer size of the thing. And just so that we're clear on the spine you'll find that the format is of course the truly better one of the era…" You can see the package via our Twitter feed…
And a happy birthday to DnA which has entered its teenage years, celebrating its 13th birthday. In a joint statement, DnA's founders Alice Hammond and Darren Whittaker said: "We're thrilled to be celebrating our 13th year as an agency. Darren and Alice would like to thank all our lovely clients for their continued support and to the great DnA team who are so committed to doing a great job and who work hard on innovate and exciting campaigns. We've been very lucky over the years to work with such brilliant people and on some unforgettable titles."

---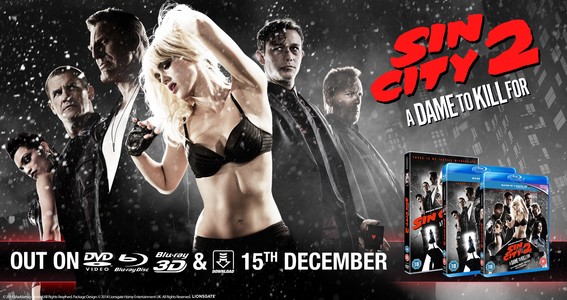 ---
EVENT OF THE WEEK
We were lucky enough to see the grand finale to The Hobbit series, Battle Of The Five Armies, at its world premiere on Monday night. A thrilling spectacle with no expense spared – and the film was pretty good too. A fitting end to the series and there's no need for us to tell you how commercial it is and just how many box set opportunities it will offer on its home entertainment release next year…
QUOTE OF THE WEEK
"Ever since we introduced Black Friday to the UK in 2010, sales have increased year on year but this year really has surpassed all of our expectations. The public's appetite for Black Friday has been bigger than ever, kicking off the Christmas shopping period in earnest and establishing Black Friday as a fixture on the UK Christmas shopping calendar."
Xavier Garambois, Vice President of EU Retail at Amazon talking about Black Friday at the online retailer, which beat all previous records, selling 5.5 million items – 64 very second…

AT THE MOVIES
As noted above, Paddington took more than £5 million in its opening frame. Other new entries included Horrible Bosses 2 (£1.26 million) and Hockney, with £161,163.

Meanwhile 007 producers this week unveiled the news everyone's been waiting for. In a special press conference, the title of the film only previously referred to as Bond 24 was unveiled. And the next outing for Daniel Craig will be called Spectre. It will star Christoph Waltz, as previously rumoured, as well as Andrew Scott, from Sherlock, and wrestler turned actor Dave Bautista. Monica Bellucci and Lea Seydoux will also appear. It's due out on October 23.

And the other big announcement came froM DC, which unveiled the cast for its forthcoming super villain outing, Suicide Squad. The big name cast will feature Will Smith, Tom Hardy, Margot Robbie, Jared Leto, Jai Courtney and Cara Delevingne. That's come casting call…

Not to be outdone, the long-rumoured announcement from Marvel that Benedict Cumberbatch will star as Doctor Strange was finally confirmed too…
TWEET OF THE WEEK
TRAILERS OF THE WEEK
To subscribe to The Raygun newsletter, please email info@theraygun.co.uk
with subscribe in the subject matter
To unsubscribe, email info@theraygun.co.uk with unsubscribe in the subject
For editorial or advertising queries, contact tim@theraygun.co.uk