IN THIS ISSUE:

---
Sponsors this week:
The Carpenter Shop
358 North Rockwell
OKC, Ok
405-942-2644
The Carpenter Shop is a full line cabinet and countertop shop that travels all over the state building dream kitchens for discerning customers
okcgunshow.com
okcgs.com
Claude Hall has always take care of the Tea Party and the Ron Paul activist community at his gun shows.
His next OKC dates are:
May 19th - 20th,
July 14 - 15th,
Oct 6 - 7th
Nov 17 - 18th
Dec 15 - 16

This guy is a Noble Oklahoma based company that has great prices on electronics of all types and inexpensive toner and ink for your printer.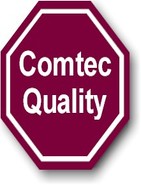 Comtec provides residential and commercial security systems in Oklahoma.
There is only one thing you really need to know about Comtec's quality and pricing, they do not require a contract for their services.
Customers are free to walk away if their service isn't top quality.
Rodent ResistantChicken Feeders!
$50 + Shipping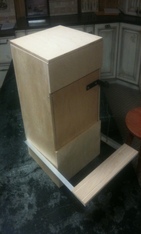 Advertise Your Business, Event, Or Service Here!
$25.00 per week, tens of thousands of Oklahoman
impressions every newsletter
Rep Shumate married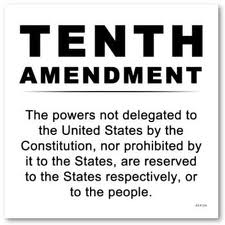 Not Just for Radicals Anymore
In 2009 when the Tea Party rose up we quickly learned that one of the quickest ways out of our problems was to return to using the U.S. Constitution as it was written and that included following Article One, Section Eight where federal powers and responsibilities are laid out. The media and the establishment quickly labeled the Tea Party as "radical" for suggesting that the sates should push back against encroaching federal power but next legislative session we are likely to see Oklahoma come to the forefront in the fight to push back the feds.
Last week we saw the appointment of the new House committee chairs and vice chairs and there were a few surprises.
Here is the list. Legislators that are known conservative are underlined:
Administrative Rules, Government Oversight and Repealer Committee:
Rep. Gus Blackwell
, R-Laverne, Chair
Rep. Dan Fisher
, R-El Reno, Vice Chair
Agriculture and Wildlife Committee:

Rep. Dale DeWitt, R-Braman, Chair
Rep. Steve Vaughan, R-Ponca City, Vice Chair
Appropriations and Budget Committee:

Rep. Scott Martin, R-Norman, Chair
Rep. Tom Newell
, R-Seminole, Vice Chair
Common Education Committee:
Rep. Ann Coody, R-Lawton, Chair
Rep. Dennis Casey, R-Morrison, Vice Chair
Economic Development and Financial Services Committee:

Rep. Randy McDaniel, R-Oklahoma City, Chair
Rep. Dustin Roberts, R-Durant, Vice Chair
Energy and Aerospace Committee:

Rep. John Trebilcock, R-Broken Arrow, Chair
Rep. Weldon Watson, R-Tulsa, Vice Chair
General Government Committee:
Rep. Paul Wesselhoft,
R-Midwest City, Chair
Rep. Terry O'Donnell, R-Catoosa, Vice Chair
Government Modernization Committee:
Rep. Jason Murphey
, R-Guthrie, Chair
Rep. Mike Turner, R-Edmond, Vice Chair
Higher Education and CareerTech Committee:
Rep. Harold Wright, R-Weatherford, Chair
Rep. Justin Wood, R-Shawnee, Vice Chair
Human Services Committee:

Rep. Pat Ownbey, R-Ardmore, Chair
Rep. Anastasia Pittman, D-Oklahoma City, Vice Chair


Insurance Committee:

Rep. Dan Kirby, R-Tulsa, Chair
Rep. Marty Quinn, R-Claremore, Vice Chair
Judiciary Committee:
Rep. Leslie Osborn, R-Mustang, Chair
Rep. Aaron Stiles
, R-Norman, Vice Chair
Long-term Care and Senior Services Committee:
Rep. David Dank, R-Oklahoma City, Chair
Rep. Donnie Condit
, D-McAlester, Vice Chair
Public Health Committee:
Rep. David Derby,
R-Owasso, Chair
Rep. Glen Mulready, R-Tulsa, Vice Chair
Public Safety Committee:
Rep. Steve Martin, R-Bartlesville, Chair
Rep. Ken Walker, R-Tulsa, Vice Chair
Rules Committee:
Rep. Todd Russ, R-Cordell, Chair
Rep. Marian Cooksey, R-Edmond, Vice Chair
States' Rights Committee:
Rep. Lewis Moore
, R-Arcadia, Chair
Rep. Sean Roberts, R-Hominy, Vice Chair
Tourism and International Relations Committee:
Rep. Charles Ortega, R-Altus, Chair
Rep. R.C. Pruett, D-Antlers, Vice Chair
Transportation Committee:
Rep. Charlie Joyner, R-Midwest City, Chair
Rep. John Bennett
, R-Sallisaw, Vice Chair
Utility and Environmental Regulation Committee:
Rep. Colby Schwartz, R-Yukon, Chair
Rep. Mark McBride, R-Moore, Vice Chair
Veterans and Military Affairs Committee:
Rep. Gary Banz, R-Midwest City, Chair
Rep. Tommy Hardin, R-Madill, Vice Chair
Appropriations Subcommittees:

CareerTech Subcommittee:

Rep. Skye McNiel, R-Bristow, Chair
Rep. John Enns, R-Enid, Vice Chair
Common Education Subcommittee:
Rep. Lee Denney, R-Cushing, Chair
Rep. Katie Henke, R-Tulsa, Vice Chair
General Government Subcommittee:
Rep. Mike Christian
, R-Oklahoma City, Chair
Rep. Jon Echols
, R-Oklahoma City, Vice Chair
Higher Education Subcommittee:
Rep. Lisa Billy, R-Lindsay, Chair
Rep. Randy Grau, R-Edmond, Vice Chair
Human Services Subcommittee:
Rep. Jason Nelson, R-Oklahoma City, Chair
Rep. Jadine Nollan, R-Sand Springs, Vice Chair
Judiciary Subcommittee:
Rep. Mark McCullough, R-Sapulpa, Chair
Rep. Scott Biggs, R-Chickasha, Vice Chair
Natural Resources and Regulatory Services Subcommittee:
Rep. Don Armes, R-Faxon, Chair
Rep. Josh Cockroft
, R-Tecumseh, Vice Chair
Non-Appropriated Subcommittee:
Rep. Sally Kern,
R-Oklahoma City, Chair
Rep. David Brumbaugh,
R-Broken Arrow, Vice Chair
Public Health and Social Services Subcommittee:
Rep. Doug Cox, R-Grove, Chair
Rep. Arthur Hulbert, R-Ft. Gibson, Vice Chair
Public Safety Subcommittee:
Rep. Jeff Hickman, R-Dacoma, Chair
Rep. Bobby Cleveland, R-Norman, Vice Chair
Revenue and Tax Subcommittee:
Rep. Earl Sears, R-Bartlesville, Chair
Rep. Charles McCall, R-Atoka, Vice Chair
Transportation Subcommittee:
Rep. Mike Sanders, R-Kingfisher, Chair
Rep. Jason Smalley, R-Stroud, Vice Chair
Special Committees:
Pension Oversight Committee:

Rep. Randy McDaniel, R-Oklahoma City, Chair
Tax Credit & Economic Incentive Oversight Committee:

Rep. David Dank, R-Oklahoma City, Chair
Rep. Cory Williams, D-Stillwater, Vice Chair
One of the really good parts is an expanded Appropriations and Budget Committee infrastructure with an entire subcommittee dedicated to the oversight of state agencies that do not receive appropriations from the Legislature. Only around a little over one third of the state agencies have their budgets appropriated by the legislature so the new committee headed by Sally Kern will be able to watch over an estimated 9 billion dollars in fees and federal money that passes through state agencies.
But the most exciting development was the establishment of a States' Rights Committee ran by Rep. Lewis Moore. The committee is responsible for re-asserting Oklahoma sovereignty and to wean Oklahoma off federal money.
Next week we will go over the committee positions in greater detail along with some missing faces that should have been in this picture.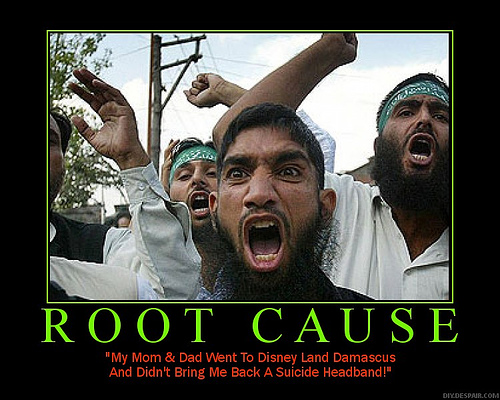 CAIR Is On A Mission
And They Really Don't CAIR
By Ms PM
They're at it again, actually never stopped the deceit and one more time caught in a web of lies. This article is about fraud and the cover up by CAIR in a federal lawsuit.
Liable to five former clients CAIR is back in the spotlight, this time for breach of fiduciary duty and the intentional infliction of emotional distress. This is nothing to be proud of considering CAIR is supposed to be the nation's largest Muslim-American civil rights organization.
The brief filed by the Law Offices of David Yerushaimi and the American Freedom Law Center brings out the fact beyond any reasonable doubt that CAIR is a criminal organization. The numerous clients that went to CAIR for legal assistance were represented by a CAIR attorney that was not an attorney.
Yerushalmi commented "The evidence has long suggested that CAIR is an organization set up by the Muslim Brotherhood and Hamas to further its aims of stealth Jihad in the United States." Reflect back to another incident when CAIR was named buy our federal government as an "unindicted co-conspirator in the Holy Land Foundation terrorism financing trial."
This brief lays out the fact that CAIR is after millions of charitable dollars and people donating are under the belief that they are a legitimate organization. This lawsuit involved many document requests which showed that the "CAIR attorney" was no attorney. The evidence shows that CAIR knew this and proceeded anyway. CAIR furthered the cover up when asked about this non-attorney and then "suggested that he was never actually employed by CAIR."
It is acceptable to lie when it comes to Jihad, all is fair. They operate under a different set of rules that further their cause. Don't buy their lies; they are not a legitimate Muslim-American civil rights organization. All Oklahomans should remember that as late as 2011 House leadership under Kris Steele and Governor Mary Fallin were cozying up to CAIR by taking donations from their members and attending their functions. It took the Sooner Tea Party to put enough heat on the legislators in 2012 to drive them from the CAIR trough.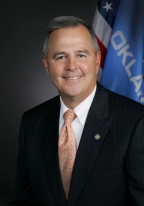 Does Senator Bingman Think He is Above the Law?
By The Watchman
Conservatives have this habit of insisting our leaders follow the law but some leaders seem to think that they are above the law. A recent announcement by Senator Brian Bingman, a Republican and President Pro Tempore of the Senate, may fall into that category.
Bingman has hired former Senator Jonathan Nichols as General Counsel to the President Pro Tempore for the 54th Legislature. That presents a problem as it is in violation of Oklahoma State Law.
A local news organization investigated this situation in 2010 and filed this report. Can Past Legislators Legally Work for the State? - News9.com - Oklahoma City, OK - News, Weather, Video and Sports | In this report the question was raised about the co-mingling of funds between state and federal dollars. Apparently a lawmaker can be hired prior to the two year rule if federal dollars are involved. The State Auditor at the time, Steve Burrage, disagreed with the ruling saying that if state funds were involved, then the spirit of the law should be upheld and the two year rule should apply.
So what is this all about? This is all about Article V, Section 23, of the Oklahoma Constitution. You can read that part of the State's Constitution here. OSCN Found Document:Ineligibility to appointment to office - Interest in contracts it's a very short section of the law, and can be confusing. I'm sure that's why the next paragraph is so important.
So what initiated the opinion to be issued by the Attorney General. In 2005 Representative Mike Reynolds submitted a request to the Attorney General's office for an opinion on the subject. The opinion was rendered on April 25, 2005. You can read the decision here. OSCN Found Document:Question Submitted by: The Honorable Mike Reynolds, State Representative, District No. 91. Although justified in this particular case because of federal funds being involved, it does go on to state:
· Under the provisions of Article V, Section 23, of the Oklahoma Constitution, a state legislator cannot be employed by the State during the term of office for which he or she was elected or for two years after the end of the term for which he or she was elected, where the source of funds for his or her salary is authorized by law or appropriated by the Oklahoma Legislature's term of office.
Simply put, even if you pass a budget, enabling these workers to get paid, you cannot go to work for the state unless federal funds are helping to pay your salary.
We were unable to obtain information on the exact funding for the position that Mr. Nichols will be taking but we know that Nichols was term limited in 2012 and served as a Senator up until November 6th of this year According to State Law and the Attorney General's Opinion, should the funds for his position be solely from State funds, then it would appear that he is in violation of State Law. That violation is a felony and as an attorney he should know better.
Just last year, the District Attorney for Oklahoma County prosecuted, or is still in the process of prosecuting two former state legislators for this very type of situation. What was going through Senator Bingman and Nichol's heads when they made this decision? Are they not cognizant of the fact that the citizens are awake and watching what they do or is it they just don't care?
The 54th Legislature has not even begun, and we already have ethics problems. This is something the states attorney generals office should look at immediately. It is time to bring the Senate under control and within the bounds of the law. Should these ethical lapses be proven by AG office it will be time to impeach Senator Bingman.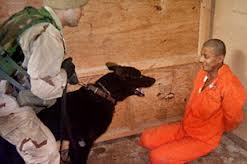 Living Large in Florida
While Underlings Abuse Prisoners
We did our best to get the word out on what a monster Sheriff John Whetsel had become over the last sixteen years. While rumors of a Florida home and Whetsel spending most of his time away from Oklahoma City have been swarming around Whetsel for several years the extent of the brutality that Whetsel allows in his jail is simply breathtaking. The facts came out this week in a trial that would up costing Oklahoma County taxpayers $39,000 in damages after a settlement was reached on one of the counts.
A former employee of the Oklahoma County Sheriff Department came to Oklahoma to testify of the massive abuse against inmate including one case where officers beat a triple amputee. The former employee put up a blog posting with that story and other horrific stories of abuse by jailers.
As this lawsuit took ten years to get to trail one has to wonder what else is in the pipeline. Oklahoma County taxpayers are going to be paying the bill for a decade to come if this is what it is really like in the Oklahoma County jail.
All the fuss in Iraq over Abu Ghraib abusing prisoners and all that time we had much, much, worse right here at home.

Corporate Welfare is Alive and Well in
Lately many people running around the halls of the State Capitol have been claiming the title of Conservative Leader but their real title should be "they that pull the wool over your eyes". Their claims of there being no money to repair the State Capitol, the Governor's Mansion or State owned facilities elsewhere are only partially true. The money would be there if there wasn't so much money being handed out in Corporate Welfare at the behest of their friends and campaign donors at the Oklahoma State Chamber of Commerce.
An article published in the New York Times alerted us to some of these outlandish gifts to companies in our state. You can see the article here. Explore Government Subsidies - Interactive Feature - NYTimes.com.
They start off with the latest available information which indicates that the state spends at least a staggering $2.19 Billion per year on incentive programs That works out to an extra $584 dollars that you pay per person in taxes; $0.37 cents per dollar of our state budget.
To give you an idea of some of the waste that came out of state coffers, in 2011 they spent $61.8 million on the Quality Jobs Program. There is no indication that truly quality jobs where brought to this state because of this program. They spent an additional $4 million dollars on an Opportunity Fund. Opportunity for what? This is like saying here we have an extra $4 million let's just give it away.
Next we'll get into State Grants. Now you must understand. Grants are monies given to a company that doesn't need to be repaid. They will sugar coat it by adding the words loan or loan guarantee, but it is a grant that will never be repaid. Some of these are grants to long time companies like the 21 grants to BAMA for $1.69 million, 17 to Capitol One Auto Financing for $1.6 million, 17 to United HealthCare for $1.59 million, 12 to Family Dollar for $1.3 million, 16 to the Bank of Oklahoma for $1.22 million, and 21 to Dollar Tree Distribution for $1.05.
Way too many people have their hands in the cookie jar. It also shows that Oklahoma has the ways and the means to correct the deficiencies in the repairs in the State Capitol, the Governor's Mansion and the other state owned properties without putting a financial stress on other areas of the budget.
By cutting corporate welfare, the funds would be available to make all the necessary repairs needed within the state, lower the state individual income tax to zero, lower the corporate income tax by half.
As conservatives, the idea is to have the least intrusive government possible. Under Speaker Steele, Senate President Pro Tem Brian Bingham, and Governor Mary Fallin our state budget and the size of government has consistently grown. It's time these so called conservatives lived up to their claims and actually shrink the size of government and the budget. No longer can we tolerate the lie of a budget cut meaning a smaller increase in a budget than a department wants.
This 54th Legislative session must bring these so called incentive programs under control. No longer should well established companies take advantage of these offerings. Spend that money on building new jails instead of turning prisoners loose. The 54th Legislature must recapture the 37% of our budget that they just give away and use it to benefit the state.. There will be a strong push from the Oklahoma State Chamber of Commerce to keep giving these billions of dollars away to their friends, but that pressure can be offset by educating the public. Politicians know all too well that political donors can only vote once.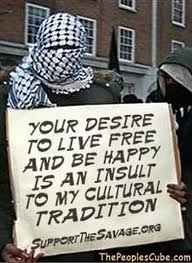 Another Politically Correct Federal Judge?
The Judge in question is Gregory Kent Frizzell, nominated January 9, 2007 by none other than George W. Bush. There are too many questions as to why this Judge ruled in favor of Tulsa instead of the Police Captain Paul Fields other than a fact that keeps surfacing, Islamic anything continues to be okeydokey as far as our justice system goes. Captain Fields disobeyed orders requiring him to attend an Islamic event saying it violated his and other officers constitutional religious rights.
This article states that Judge Frizzell would not make a determination as to whether a police department order "for officers to attend an Islamic event violated the constitutional religious rights of the officers." Maybe the judge is confused as to why this suit happened? He says, "The issue of whether a directive requiring his personal attendance at the event would have violated his First Amendment rights need not be decided here." Well judge…where do we go for an outcome…the bathroom?
Captain Fields sued when he was punished. He received a two week unpaid suspension and demotion. He refused to attend an event at an Islamic mosque that observed Islamic worship services, an explanation of Islamic beliefs and sit through Islamic propaganda as to why he should be converted to a faith he had no interest in being a part of.
Tulsa Police Chief Charles Jordan and Deputy Chief Alvin Webster are the two the complaint is against. The ruling stated that Fields could have avoided the order to attend by passing the order on to someone else. This may have resulted in Fields being sued by that other someone, and given how the Chief and Deputy pass off what they did, it isn't too farfetched to surmise that Fields would have been thrown under the bus; what is certain, there is a game of finger pointing in play.
All of this started in January, 2011 when the Islamic Society of Tulsa announced their plans of a "law enforcement appreciation day." In the beginning this affair was voluntary until Deputy Chief Webster made it mandatory through an email. Webster upped the ante by telling Fields to reconsider going, or face consequences. Webster transferred Captain Fields to a lower position and ordered an investigation by internal affairs. The next day the event was made voluntary in Fields former shift that he had been transferred from.
The American Freedom Law center is representing Fields. Senior Council Robert Muise stated that AFLC (American Freedom Law Center) had sworn testimony that revealed during the service "the Muslim hosts discussed Islamic religious beliefs; they discussed Mohammad, Mecca, why Muslims pray, how they pray, and what they say when they are praying, they showed the officers a Quran' and they showed the officers Islamic religious books and pamphlets that were for sale and encouraged the officers to purchase them." It does appear that this judge ignored the fact that Fields had a valid reason for not attending.
This will not be the last time that Tulsa vilifies anyone that doesn't go along with their progressive agenda. Driving this point home, the city took it upon themselves to falsely claim Fields motivations were purely anti-Muslim.
Another interesting fact about Fields; He was a primary officer that was involved to protect this mosque from a "criminal suspect intent on doing harm, and it was this very incident that served as the justification for the appreciation event."
The Tulsa Islamic organization has featured speaker Imam Siraj Wahhaj. He "promotes the destruction of Western civilization and the creation of an Islamic caliphate."
One has to wonder if this judge would have been as sympathetic if the "officer appreciation day" were held within the church of choice by Captain Fields. Would those that attend services at their mosque been within their constitutional right to decline based on their religious preference?
This is another perfect example of religious bias from a judge that took an oath to uphold the Constitution of the United States. Instead he floats along with the politically correct jackasses that continue to destroy what this country stands for. Judge Frizzell, please take a trip inside Islam and tout any belief other than what they believe, try converting them. See how long it takes your head to roll from your shoulders.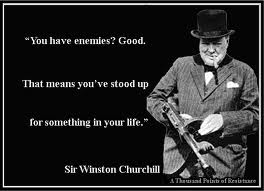 Conservative Candidates
It's December of 2012, and the elections are well over. The holidays are here and not many people's minds are on politics. Some are concerned about the "fiscal cliff" that is being discussed in D.C., but that is about the limit of their political thinking these days unless you're a political junkie like me.
Although Oklahoma is considered the reddest state in the Union we are not the most conservative state in the Union. Leadership of the State Senate is in the hands of RINO Republicans as are a majority of the Republicans in the Senate. The governor of this state is a RINO Republican and not deserving of a second term. Fortunately the House of Representative has a new conservative speaker and a growing number of conservative legislators.
Most people believe it is too early to start thinking about the 2014 campaign season but it is never too early for challenger and grassroots organizations to think about the next elections. As seen in this article here Articles: It Is Not Too Early for Conservatives... the Republican Party lost the 2012 election primarily because conservatives stood on the sidelines. The question is, why did they do this? The article goes on to say "The formation of the Tea Party movement should have been a wakeup call, but the establishment elite chose to ignore it."
The recent trend in the Republican Party has to been to mimic the Democrat Party. We saw recently that Republican congressional leadership has purged conservatives from committees in the House of Representatives. You can see the report here. Boehner Purges Conservatives From Committees What is disappointing, is the fact that two of Oklahoma's representatives sat on the committee that removed these conservatives from their positions. You can see a list of the committee members here. The Members Behind the Purge of Conservatives | RedState To this date the Speaker refuses to give these representatives a reason for their removal from their committee post.
That brings us to the heart of this article. As pointed out in this article Conservatives Actually Suck at This | RedState conservatives do really suck at getting out in a united front. Leaders of both parties only pay attention to the money. This article goes on to make several recommendations
ways for conservatives to combat these Leaders. The one I found to be most appealing was to form a Political Action Committee to target a specific candidate.
One of the prevalent problems we have here in Oklahoma is the RINO infestation in the Republican Party. They have control of the party at all levels including the Governorship, the Senate and the GOP Headquarters. Our first priority as grassroots organizations must be to take these positions back. We have had some success over the last few years. Yes the Republican Party does control all branches of Government, but the conservative movement only controls the House of Representative.
One of the things we must do is start selecting sensible, valid candidates for office early. There are recommended guidelines out there for selecting a good candidate. You can see two of them here Sensible, Systematic Candidate Selection - St. Louis Conservative | Examiner.com and here Sensible Systematic Candidate Selection - Conservative Crusader Following these recommendations would allow us to avoid some of the pitfalls that we saw in our last election cycle. If we were to follow some of these recommendations, no longer would we see candidates with legal problems having to drop out to late in the race to be able to replace them there by handing the seat to the Democratic Party. No longer would we elect a Representative to Congress that is facing a possible indictment on gun charges.
While doing our homework for this article, we even ran across this article How to make primaries favor conservative candidates | RedState. Now doing this would be a little bit harder. It would require a change in the state voting laws.
We have made a lot of progress in Oklahoma since 2009. Statewide we have the organizations to make life miserable for the RINO Republicans over the next two years. Those same organizations have the power to vet the candidates that are running for office. We can't take our country back without first taking our state back.
Here are the updated House members email addresses in three blocks of Thirty- four each and updated senate emal addresses in one block
. Use Bcc in your email address header and email fifty of them with one email yet they won't know who else got the email.
Rem
ember to strip the unsubscribe link before forwarding this newsletter to prevent someone from taking you off our list! Use our forward this email link at the top of the newsletter to prevent being accidently unsubscribed.
Money is always needed for printing costs, postage, sign materials, and robo call costs. We are tightfisted; we will spend your hard earned money wisely and frugally as we do our very best to clean up Oklahoma politicians so we can begin to clean up our country.
You can donate by sending a check to Sooner Tea party, 358 North Rockwell Ave, Oklahoma City, OK, 73127 or visit Soonerteaparty.org and use the Paypal donation button.