FAMILY RULES
OFFICIAL FILM CHART UPDATE
FRIGHTFEST LINE-UP UNVEILED…
RECORD NUMBER OF FILMS ON OFFER
ARROW VIDEO CONTINUES SPONSORSHIP…
…AND SIGNATURE OFFERS EVEN MORE
AMAZON HEADS FOR KICK OFF
TRAILERS OF THE WEEK
---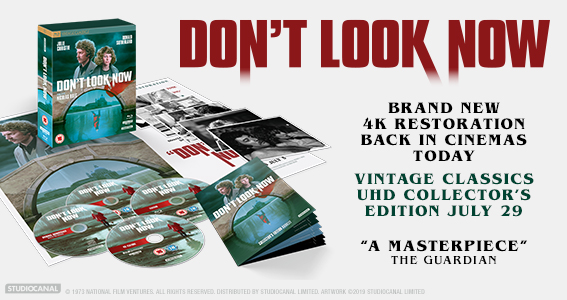 ---
If you can't read this newsletter or see the ads, please click here.
It was a good week for… Feelgood favourite Fighting WIth My Family …
It was a bad week for… Stranger Things S3 4K illegal streams already turning up all over the place…
Much like WWE wrestler Paige, who fought her way up to the top through sheer determination and hard work, despite plenty of opposition from wealthier competitors, Lionsgate's Fighting With My Family, a title we've championed for some months, is, as we write this, number one in the Official Film Chart. The title battled and brawled its way to the top on the strength of its digital sales alone in the chart, announced by BASE and the Official Charts Company, on Wednesday, which bodes well for next week's listing when the title will be further buoyed by its physical sales (it came out on Blu-ray and DVD this week). For Lionsgate, it's another feature in its cap and worthy reward for a campaign that included a major launch event, an increasing rarity these days. Commenting on its success and first week sales, the company's Ben Grunbaum said: "We're very excited to have released the fantastic British film, Fighting with my Family. Both Physical retailers and digital platforms have really got behind the title and been hugely supportive. Our marketing campaign has kept up the humour across TV, VOD, outdoor and online, playing up the cast and great reviews. We've also worked closely with the WWE on their UK tour to promote in the build up. From a publicity standpoint we staged a fantastic comedy night launch event, with celebs in attendance, at Bar Rumba on Shaftesbury Avenue. The Paige Turner (gin and tonic) was very popular! Stephen Merchant and Florence Pugh have also been hugely supportive with great interviews in print and radio."
Fighting With My Family outshines the final How To Train Your Dragon film, Hidden World, which slips a slot to number three in this week's Official Film Chart, as Liam Neeson's Cold Pursuit holds its place. The Toy Story franchise gets another welcome boost on the back of the theatrical release of the fourth outing, with the first one at number four, the third at number five and the second at number six in the top 10. The Kid Who Would Be King, Fox's excellent family adventure, rises to number seven.
---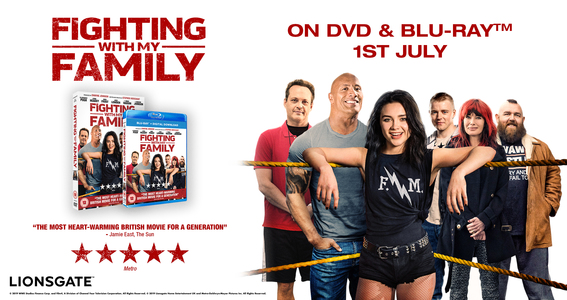 ---
This week's big announcement has been in the offing for some time, as Arrow Video FrightFest, the long-running horror and genre film festival, has unveiled its line-up for the 2019 event, which is due to take place, as ever, over the August Bank Holiday weekend. It has extra impetus this year too, as it's the landmark 20th anniversary event since its initially more humble origins. The event takes place from August 22 to August 26, at both one of its original home, the Prince Charles Cinema, Leicester Square, and a more recent one, namely the Cineworld just round the corner, with the key opening and closing films (Come To Daddy and A Good Woman Is Hard To Find) already announced. What's left is both record-breaking and, dare we say it, breathtaking too: a whopping 78 films on show, spanning six continents and 14 different countries, with no less than 20 world premieres, a similar number of international and European first screenings and 28 UK premieres. The names involved are pretty impressive too – producer Guillermo Del Toro's outing from director Andre Ovredal Scary Stories To Tell In The Dark, producer Sam Raimi and director Alexandre Aja's creature feature Crawl, Feedback featuring a star turn from Eddie Marsan and the debut from Kevin Smith's sidekick Jason Mewes (Jay to Smith's Silent Bob) Madness In The Method, that pulls the kind of talent only Smith could get on board, taking in everyone from Terri Hatcher and Dean Cain to Vinnie Jones by way of, in his last screen appearance, Marvel founding father Stan Lee. As ever, there are scores of familiar faces, from Hollywood big names (Gary Oldman and Emily Mortimer star in Mary) to Brit telly stars (Mackenzie Crook and Johnny Vegas in Tales From The Lodge, FF fave Alice Lowe in Dark Encounter); as well as a slew of new talent from both the UK and beyond. And there is everything from the artier end of the scale to fully fledged cult trash, potential franchises to returning ones (even the Banana Splits will be there, alongside post-Gremlins nasties Critters making a comeback too). You can see more here http://www.frightfest.co.uk/
The full line-up of talent set to appear will be revealed shortly, but Arrow Video FrightFest has teased a couple of big names scheduled to arrive in Leicester Square at the weekend. Chief among them is horror legend Dario Argento, the Italian director who, as much as any individual, helped inspire the festival founders and many of its supporters. He'll be there for a special screening of his classic Tenebrae (an Arrow Video title, more of which below) and appear in conversation with one of those founding FrightFest fathers Alan Jones, who adapted and edited the great man's autobiography Fear, which Argento will be signing too. Commenting on the announcement, Jones said: "Over the last two decades we have tirelessly introduced our committed audiences to every trend, every new talent and every innovation that has put horror back in the collective cinephile conscious. Even after 20 years. FrightFest's August event remains a key destination to see the latest genre movies in the manner for which they were made - on the Big Screen surrounded by fellow fear-mongers. Remember, it's our party and we'll scream if we want to!"
As noted above and here recently, the festival is, of course, now known as Arrow Video FrightFest, with the horror and genre imprint proving to be the perfect partner. The sponsorship continues into the 20th year, and sees the likes of Tenebrae and other titles being aired at the event. Commenting on its ongoing involvement , the company's Mike Hewitt said: "We're incredibly pleased and proud to be back for the second year in 2019 as the headline sponsors of Arrow Video FrightFest. It's even more so a marriage made in hell as this year will be a double celebration of both FrightFest's 20th Year, and our own label's 10th Anniversary. As distributors, we have long been supporters of the UK's premier genre and cult film festival, and this year has seen an outstanding line-up announcement, bringing the very best of independent genre films from all over the world to the big screen in Leicester Square in August which has generated some great coverage in the last 24 hours for both the festival and our brand. We are very much looking forward to debuting at least five new films ourselves at this year's event (including Rob Grant's fantastic Harpoon and others still to be announced) and we're especially honoured to be showcasing one of our classic catalogue titles, Tenebrae, to be introduced in person by Dario Argento himself. Our Marketing team are already working hard at booking some special guests for our live Podcast recording, plus heaps of surprises, trailers, giveaways and bespoke merchandise for the event. Stay Scared!"
Arrow Video FrightFest has also forged a close relationship with Signature in recent years, and this is one that is again extending into the 20th anniversary FrightFest event with the indie airing 10 films over the weekend. Commenting on its slate, the company's Claire Loewenthal said: "FrightFest 2019 is a monumental event for all involved. Celebrating 20 years of the world's most loved and regarded festival whilst Signature marks our biggest and best line-up at the festivity... as we premiere a staggering 10 films from our Signature and FrightFest Presents slate, including the prestigious opening and closing films with Come To Daddy and A Good Woman is Hard to Find. 2019 also marks the first anniversary for our FrightFest Presents label... a partnership which continues to thrive."
And finally, as we've oft noted here before, Arrow Video FrightFest is the ideal opportunity for savvy distributors to use as a platform to launch their genre-friendly fare and one of the finest examples of that this year comes from 101 Films. The company is launching Rabid, a new take on David Cronenberg's horror classic from FrightFest favourites The Soska Sisters. As the company's Tim Scaping explained: "As the key event in the UK genre film calendar, FrightFest is extremely important to 101 Films, and we're delighted to have four films screening at this year's festival. The standout is Rabid, the Soska Sisters' reimagining of the David Cronenberg classic. 101 Films has been involved throughout the film's production, so it's very exciting that the World Premiere will be in London with the Soskas in attendance. We're also screening a new-to-the-UK restoration of David Cronenberg's original Rabid from 1977, along with UK premieres for Brazilian gorefest Ghost Killers vs. Bloody Mary, and Travis Stevens' unsettling horror Girl on the Third Floor."
---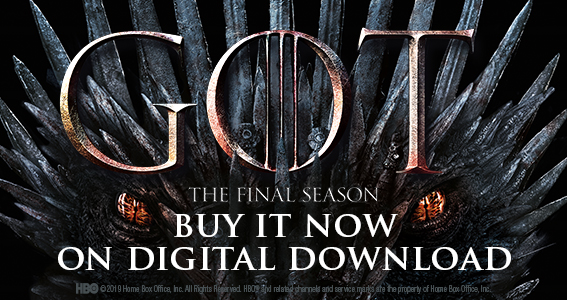 ---
Regular readers may have seen us raving about, well, raving this year (our Twitter followers definitely will have), with the release at cinemas of the superlative film about the glory days of acid house, Beats, or they may even have read the four-page feature we penned on it for boutique magazine The Move. Well, the title is now on its way to home entertainment with the release in Q3 of the film by Altitude. It forms a pivotal part of what is a strong Q3 for the company. Altitude's Adam Eldrett said: "One of the most brilliant British films I have seen in the last few years, BEATS certainly started to find its audience during the films theatrical outing and we will be supporting it with a Home Entertainment release come September 9. Working closely with the filmmakers we are expecting the disc to have some fantastic insights into the filmmaking process as well as further support for the films powerful and nostalgic soundtrack." It comes just after the August 26 physical and August 5 of Mid 90s, another of the year's finer outings, and Jonah Hill's directorial debut, as the company's Adam Eldrett explained. "After such delicious comedies such as Superbad and that performance in Wolf Of Wall Street, who would have thought Jonah Hill would have gone onto such a scintillating directorial debut?" He continued: "Loosely based on his own childhood and what skateboard culture in the Mid 90's meant to him, it's a powerful trip and slice of pop culture from days gone by. Anyone with a love of that period in history or of skateboarding culture will be transfixed by this charming and often very real movie. We are supporting the film with a strong social campaign tapping into all the goodwill from the theatrical release and looking to stock the film in some of the nation's skate shops."
Ahead of these two, however, and due on digital on July 12 and July 15 comes another event-style release from the company that ties in neatly with the 50th anniversary of the first moon landings. As Altitude's Adam Eldrett explained: "Our event releases continue at a pace and following Liam Gallagher: As It Was we were back in the event space this week recording the world premiere event of Armstrong. We all know the mission but so little was known about Neil Amstrong, the first man to walk on the surface of the moon. The makers of last summer's breakout hit Spitfire have put together the definitive story of the legendary astronaut, endorsed by his friends and family and told from Armstrong's own diaries which Harrison Ford narrates. Our post premiere Q&A hosted by Dara O'Briain featured an astonishing panel including Mark Armstrong (Neil's Son), astronaut Nicole Stott and The Sky at Night's Maggie Aderin-Pocock, the film complete with this Q&A will be broadcast to cinemas nationwide next Friday (July 12). Our campaign has been tapping into all the current and upcoming coverage around the anniversary of the moon landings."

More announcements this week and Eureka revealed its plans for September, including a title that has been cleared uncut for release for the first time ever by the BBFC in the shape of one of its trilogy of martial arts titles. The company's Marcus Garwood outlined the titles to The Raygun, saying: "September arrives in a hail of bullets and round-kicks here at Eureka a we present two absolutely stunning, limited edition collector sets. First up for Western fans we have one of the most influential and iconic films ever made in the genre, namely High Noon. Directed by Fred Zinnemann (From Here To Eternity) and produced by Stanley Kramer, High Noon also delivers an Oscar- Winning performance from Gary Cooper. The film is presented from a gorgeous 4k restoration and packed with extras including a limited edition 100-page collectors' book. All of this is housed in a hardbound slipcase bearing iconic imagery. Next up is something our avid Martial Arts film fanbase have been asking for and we are proud to say we have well and truly delivered for them in the shape of our Three Films With Sammo Hung set. Sammo Hung is one of the most prolific figures in the history of Hong Kong action cinema and this collection brings together three of his career highlights, not only as crisp worldwide debut 2k restorations, but also fully uncut for the very first time in the UK. Both of these releases are limited and both are currently being pre-ordered by our fans at a blistering rate. Better get in quick to secure one of these gems!!"
---
---
Arriving in cinemas this Friday (July 5) – to a welter of predominantly five star reviews – is Don't Look Now, Nic Roeg's landmark tale starring Julie Christie and Donald Sutherland. It's been given the full Studiocanal treatment, and we've talked about it here already, but given the raft of publicity it's earned this week, as well as the forthcoming special Telegraph screening on top of its theatrical issue in a 4K restoration, it's worth noting here again. As Studiocanal's Kristin Ryan said: ""Consistently hailed as one of the best films ever made, Nic Roeg's masterpiece Don't Look Now returns to British cinemas from today. Fully restored in 4K, the film retains all of its foreboding menace and remains a truly beautiful tragedy. Definitely one for old and new fans alike to catch on the big screen, the film is out today, on a two week run at the BFI, across regional sites and a host of one day specials and will be followed by home entertainment release of a special 4K UHD Collector's Edition including brand new filmed content and interviews, printed copy of the script, artcards and Pino Donnagio's haunting soundtrack."
Over at the BFI, the company was this week preparing for a release that is certain to woo world cinema fans, cinephiles and other film enthusiasts. It has this week announced more details of its planned four-disc set Of Flesh and Blood, subtitled The Cinema Of Hirokazu Koreeda. It features a raft of extras alongside four of the director's earliest films, and comes on the back of a recent BFI retrospective and wider theatrical release for Koreeda's debut featured within this set, Maborosi. Commenting on the set, the BFI's head of video publishing John Ramchandani said: "Following the hugely successful season at the BFI Southbank, we are thrilled to bring the accompanying 4-disc blu-ray boxset to audiences up and down the country. The boxset is packed with extras, including newly recorded commentaries, interviews, and the sold-out Still Walking Q&A with Hirokazu Koreeda in conversation with Michael Leader, recorded in April 2019. This collection is a must-have for all fans of the remarkable director, old and new."
Amazon is getting behind the beautiful game ahead of its December live streaming of a selection of Premier League football games. For the giant has this week announced a new football studio show, called Back Of The Net. The weekly show coincides with the start of the new season (it's in August, for those who don't follow) and features Peter Crouch, now carving out a name as a presenter of some note thanks to his podcast, comic John Bishop and presenter Gabby Logan. The latter said: "I am beyond thrilled to become part of the Back of the Net team sitting alongside my old mate John Bishop and the wittiest footballer in the land, Peter Crouch. Football is about passion, skill and rivalries but ultimately it's about people and their stories and there's so much fun to be had around the beautiful game every week in the Premier League." Its football line-up is further boosted by a six-part series due to air from August too. This Is Football looks at stories from around the world about how the game inspires and unites. "The universal appeal of football is something we know resonates strongly with the Amazon Prime Video audience worldwide, so I'm delighted that we are able to bring this fascinating six-part series of unique stories about the world's most talked about sport exclusively to Prime Video," said Vernon Sanders, Co-Head of Television, Amazon Studios. "We're thrilled to add This Is Football to our stable of award-winning docu-series and live sports for Prime Video audiences around the world."
Robert The Bruce, the epic tale of the warrior king starring Angus Macfayden, has had a welcome boost for its home entertainment release thanks to the row over its theatrical debut. Scottish audiences complained vociferously to Cineworld after the chain decided not to show it north of the border. That boycott grew into an organised campaign involving politicians, notably the SNP, and a petition that drew more than 5,000 names. Cineworld eventually relented after it spiralled out of control and turned into a predictably wild conspiracy theory about the reasons why the chain had declined to air it. Cineworld had originally cited "commercial reasons". Macfayden later said: "Thank you to Scots who cared enough to make this happen. A well orchestrated campaign which reminded me of Bannockburn." In a statement, Cineworld said: "We are pleased to have been able to make room in the schedule for Robert the Bruce and it will be playing at Cineworld in Scotland."
We'll end where we started, with Lionsgate, and we couldn't make it, but our sometime correspondent Nick Gibbs-McNeil was in the heart of London last week for a special screening of The Queen's Corgi with his kidzcoolit.com crew. And the young reviewers have given the thumbs-up to this animated family tale about the monarch's dogs. He told The Raygun: "Yet again the nWave animation studio delivers a brilliant original story that kidz will really enjoy. Great characters and some really exciting moments. We loved The Queens Corgi!" You can see full coverage of the film, due on home entertainment formats later this year, over here https://www.kidzcoolit.com/reviews/the-queens-corgi-con-and-bex-talk-royal-life-with-rex-the-corgi.php
Oh, one more thing – we wrote about the goreous Game Of Thrones complete series box set last week, complete with comment from Zavvi on demand, but the hyperlink didn't appear to work properly – you can see it here
---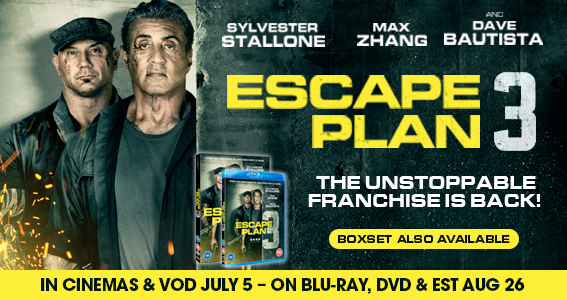 ---
"Today's announcement from Amazon is a clear vote of confidence in the British economy This government is supporting business to create the high-skilled, high-paid jobs of the future, and these roles will benefit people across the UK, including the cities of Cambridge, Edinburgh, Manchester and London. Thanks to our record investment in infrastructure, skills and research and development, we will continue to lead the technological revolution."
Chancellor Philip Hammond on the news that Amazon is creating another 2,000 jobs in the UK, taking its total workforce in the country to almost 30,000.
"We are delighted to be able continue to invest and grow our UK business. The UK is a fantastic hub for global talent and the exciting, innovative work that takes place here benefits Amazon's customers around the world. Whether you are looking for a highly-specialised role at one of our fulfilment centres or in a field such as machine learning or flight engineering, we offer a wide variety of opportunities."
Doug Gurr, Amazon UK Country Manager, said:

AT THE MOVIES
Elvis is about to enter the building, the only question is, who will be the King? For as Baz Luhrmann's Presley biopic heads towards filming, according to one US trade, there are five different actors vying to take on the role of the Memphis superstar. These include plenty with musical experience – Aaron Taylor-Johnson has already played a young John Lennon in Nowhere Boy, Harry Styles proved his singing chops in some group called One Direction, Miles Teller bashed his way through Whiplash and Ansel Elgort was perfectly in time with the music in Baby Driver. Of the quintet in the frame, only Austin Butler lacks the experience, but given he's appearing in Once Upon A Time In Hollywood, he has momentum… A decision is, Hollywood Reporter said, expected shortly…

Oh, the Internet can be a tiresome place sometimes. Take the news that some-time R&B songstress Halle Bailey has been picked by Disney to star in its live action remake of The Little Mermaid. For no sooner had the announcement been made that director Rob Marshall had chosen his Ariel, than the Internet lit up with people complaining that the mermaid was white in the original and their childhood had been ruined. Many of these may have been bots just trying to rile people up, but some saw it as a further sign of how nuts the Internet and social media can be. Back in the real world, Jacob Tremblay and Melissa McCarthy are among the others set to appear…

In a busy week for Amazon (see above), the company has also revealed it has scored a director for its forthcoming new take on JRR Tolkein's Lord Of The Rings saga. JA Bayona, most recently seen behind the camera for Jurassic World Fallen Kingdom, has signed on the dotted line for the first two episodes. He said: "J.R.R. Tolkien created one of the most extraordinary and inspiring stories of all time, and as a lifelong fan it is an honour and a joy to join this amazing team. I can't wait to take audiences around the world to Middle-earth and have them discover the wonders of the Second Age, with a never before seen story."

TWEET OF THE WEEK
Follow us on www.twitter.com/theraygun

SITE OF THE WEEK
Film Stories magazine (www.filmstories.co.uk) has been a breath of fresh air into the film magazine sector, and creator and founder Simon Brew is now ambitiously aiming to launch a similar publication for younger readers, further pledging to offer under 15-year-olds writing opportunities. It's a noble cause and well worth supporting – sign up here to its crowdfunding initiative and you can also subscribe… https://www.kickstarter.com/projects/814183117/film-stories-jr-a-new-film-magazine-for-under-15s
We thought we'd stick the knife in, again…
You're on The Raygun newsletter mailing list, which has been running for eight years, because you requested it, have been recommended to us or sent us emails. You can unsubscribe at any time, if you're daft, using the link elsewhere or by emailing as below. But of course, you don't want to do that, do you? We don't share your information with anyone else, we don't like cookies and we're the good guys. We care because you do…
To subscribe to The Raygun newsletter, please email
info@theraygun.co.uk
with subscribe in the subject matter
To unsubscribe, email

info@theraygun.co.uk

with unsubscribe in the subject
For editorial or advertising queries, contact

tim@theraygun.co.uk