…PADDINGTON HITS THE MILLION MARK
CINDERELLA MAKES IT TO THE BALL
KRAYS RISING FOR SIGNATURE
NEW LABEL SAYS AAAAAAAAH!
DOGWOOF'S ARRESTING CITIZEN
DAZZLER GAME FOR ITS LADY
AMAZON UNVEILS REGIONAL DIFFERENCES…
PIRATE "STEALS" FILMS WORTH £120 MILLION
---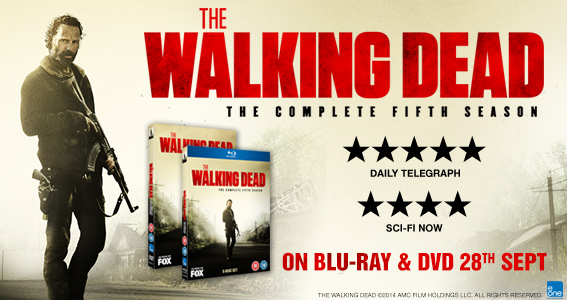 ---
If you can't read this newsletter or see the ads, please click
here
It Was A Good Week For... Cinderella at one in the midweeks and eOne still going strong…
It Was A Bad Week For… The Northern Ireland chap accused of running websites that took as much as £120 million out of Hollywood coffers…
Before we look at a few recent successes and what's selling this now, let's first take a pause to congratulate Studiocanal – for the company this week saw one of its titles, Paddington, become the first 2015 release to pass the 1 million barrier in terms of sales. It's an excellent performance for Studiocanal and a real achievement for a homegrown title. And the company isn't prepared to let the title rest there – it's a key focus for gifting in Q4 and a limited edition lenticular SKU should see the bear mopping up further sales. As Studiocanal's John Rodden said: "
We are immensely proud of Paddington's continued success. To sell over 1 million units on DVD and Blu-ray and be an outstanding success across digital and download cements the film as a true classic and Paddington as a national treasure. As the year's biggest and best family film we're excited to be bringing a limited edition 3D sleeve SKU to the marketplace for Christmas gifting. The release will be backed by a full marketing and PR campaign and will be one of the cornerstones to our Q4 gifting slate which includes other stand out releases The Imitation Game, Shaun the Sheep The Movie, Before I Go To Sleep and the 30th
Anniversary celebration of the classic Christmas film Santa Claus: The Movie." Studiocanal ceo Danny Perkins said: "
We have had the most wonderful experience with Paddington and have tried our best to look after this very special bear and fantastic film. To see Paddington embraced by UK cinema audiences and now welcomed into more than a million homes is truly awe inspiring."
More comment on Paddington's success from across the board. The Official Charts Company's Martin Talbot said: "Congratulations to Studiocanal on the runaway success of Paddington - the biggest and fastest seller of the year so far, and first video release to cross the million mark in 2015. With the busy Christmas shopping period still to come too, it looks set to be a fantastic year for every family's favourite Peruvian bear." Meanwhile, writer and director of Paddington Paul King said: "Paddington came to London hoping to find a warm welcome and a loving home. It's beyond all our wildest dreams that his story has found its way into a million homes around the country. It was a labour of love to bring it to the screen and we're so pleased it has had such a generous response."
Paddington And Company md (and creator Michael Bond's daughter
Karen Jankel added: "Absolutely delighted to hear the news that over one million copies of Paddington have been sold on DVD and Blu-ray. Whilst it was wonderful to read the fantastic reviews when the film was first released it's particularly lovely to know how many people so enjoyed it that they wanted to be able to watch it again."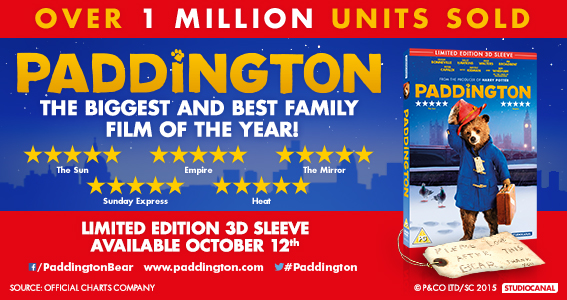 ---
Elsewhere, it's been another storming week for eOne. Not content with holding the number one and two slots in the charts announced by Official Charts Company last Sunday, with Insurgent and The Duff, it's now got a whopping four titles appearing in this week's midweek chart unveiled by the Official Charts company. A brace of its releases released this week, the wildly different Child 44 and Two By Two, are both new entries in the midweek charts, at two and three respectively, and with the other two titles at four and seven in the charts, the company boasts four of the top 10. Commenting on its success, eOne's Ellie Davies said: "It's great to see a number of eOne titles performing well, with four of our titles in the top ten in the midweeks.
Insurgent
and
The Duff
, released earlier in August, continue to thrive, alongside promising starts for new releases
Child 44
and
Two by Two
. We're very excited to see strong performances across such across a variety of genres." Expect more chart dominance next week, as there's another two releases on Monday form the ever-busy eOne, as both Pressure and Monsters Dark Continent arrive on the same date…
While the aforementioned eOne pair of Child 44 and Two By Two occupied the second and third places on the charts grid, it was Disney's latest live action take on a classic tale, Cinderella, making the running in the midweek Official Charts Company action, selling 115,000 copies in its first three days on sale from Monday. The other new entry in the midweek top 10 was Lionsgate's A Little Chaos, placed at number six.
It's not just those titles performing well either – the Arrow Video imprint has enjoyed what is probably its strongest ever week one after the huge success of Videodrome. The David Cronenberg classic had sold out of its initial 5,000 run within 24 hours of its release, ending up in the Official Charts Company at number one and causing something of a stir – it's currently selling for upwards of £73 on Amazon Marketplace, with a couple of chancers selling it for nearly £90. Commenting on its success, Arrow Video's Francesco Simeoni said: "We're thrilled with the results of Videodrome's performance. Whilst the physical media market is changing we're trying to stay ahead of the curve and limited editions are clearly a great way forward. This is something we have experimented with a lot and it's not always easy to get right but Videodrome presented some great opportunities, namely having a second disc of extra content (early works by Cronenberg) we could make limited and a 100-page book presented in deluxe packaging which has made the fans go crazy, prompting a 1 day sell-out. A simplified SKU which will be aimed at driving volume will become available in Q4 and we're looking to explore this model further in 2016."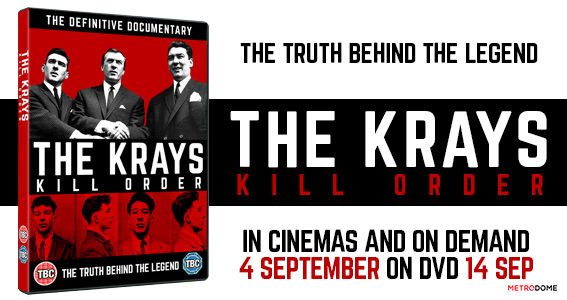 ---
To east London's Genesis cinema, for one of a number of high profile screenings of Signature's gangster feature Rise Of The Krays. Cast and crew and a smattering of other faces, including us from The Raygun, were in attendance for the film, given a platform release ahead of its physical release on Monday August 31. It arrives at perfect time during a fevered burst of interest in all things Krays-related, as Studiocanal's high profile Legend arrives in cinemas, while Metrodome is releasing the Revelation-produced documentary The Krays Kill Order released on September 4 at cinemas and September 14 on DVD. Commenting on Rise Of The Krays, Signature's Claire Loewenthal said: "We have been blown away with the early performance of Rise of the Krays. The title was released digitally on Monday and has already peaked at number 2 in the iTunes chart. With coverage, both editorial and advertising, in every national paper it has certainly caught the attention of media and consumers alike. With the roll out of TV and print advertising and the extraordinary support our customers have given the title we are optimistic about Mondays physical release." We'll have more about The Krays in all their filmic forms on the website next week…
Meanwhile, this weekend sees Film4 FrightFest taking place over the weekend, which made the announcement of the first raft of titles for the new collaboration between FrightFest and Icon all the more timely. The new imprint, FrightFest Presents, kicks off on October 19 with releases through Icon's digital partners such as
iTunes, Virgin Movies, Sky, Google Amazon, Xbox, Blinkbox, Google, Wuaki, TalkTalk and Volta. The first seven titles under the banner are all airing at this year's event at the Vue Leicester Square and, as the statement noted, the first wave represents some of the "most exciting genre filmmakers today". The seven are Aaaaaaaah!, the directorial debut of Sightseers' Steve Oram boasting a cast that includes the likes of Noel Fielding and Julian Barratt from The Mighty Boosh; creature feature The Sand; Afterdeath, a sci-fi horror about a quintet caught up between life and death; Landmine Goes Click, a thriller in which a man steps on a landmine – and can't move or he'll die; Emelie, where a babysitter turns out be more than the parents bargained for; teenage tearaways getting a taste of their own medicine in The Lesson; and psychological thriller Estranged. Commenting on the slate, FrightFest's Paul McEvoy said: "We are thrilled and delighted to be working with Icon in bringing a diverse range of top tier genre titles to the UK audience. These and our other exciting forthcoming titles brilliantly showcase the breadth and quality of work being produced in the worldwide fear and fantasy arena." Icon's head of distribution Zak Brilliant said: "Working closely with the FrightFest team we have brought together a terrific range of titles for the launch of the label in October and beyond. It's a slate full of scares and surprises that we can't wait to unleash." The company's Sophie Wong head of TV and digital sales added: "
We have had a great response from our digital partners to the FrightFest Presents label and the collection of titles; a really strong indication of the market potential for genres with committed fans who are allied to an established brand." More on this label, and the rest of FrightFest, on our website and newsletter next week…
---
When we ran a feature on
findanyfilm.com
, the website aimed at helping the public find, there was a promise that more retailers would be signing up to the site, expanding its reach and offering of information of legal ways to watch films. And the site, which is run by the Industry Trust, has this week come good on the pledge, announcing that Wuaki.tv has signed up to the platform and is now live on the site. Commenting on its arrival, Wuaki.tvs European content director Simon Homent said: "FindAnyFilm is an excellent site for entertainment consumers, the recent navigation refresh, simplicity of use and growth in popularity, made it an easy decision for Wuaki.tv to join the platform. We hope that users enjoy exploring Wuaki.tv when looking to buy films and TV shows through FindAnyFilm." The Trust's digital communications manager Sylvia Wan said: "Having Wuaki.tv on board with FindAnyFilm illustrates our ongoing commitment to increase the range of retailers on the site. Wuaki.tv is a brilliant addition to the current retailer line up, with the variety of Film and TV series they offer, we're confident that consumers will be able to find the content they're looking for from exclusive digital releases to the latest blockbusters."
Another week, another new label – this time it's our old pals at Terracotta, which is launching a new imprint that will focus on non-Asian fare. Sharp Teeth Films will be releasing titles through theatrical, DVD and vod platforms, and promises films that are "provocative and fascinating" and have plenty of bite. First release is the rather excellent documentary Rubble Kings, which charts the gangs in New York in the 1970s that proved the inspiration for classic actioner The Warriors. It has a limited theatrical run in September ahead of a home entertainment bow a month later. Also debuting on the same day (October 12) on DVD and vod is horror satire Shopping Tour. Terracotta will continue with its unique blend of Asian films, while Terracotta and Sharp Teeth founder Joey Leung said:
"Terracotta was founded on the ethos of target matching great films and stories we'd seen in Asia to audiences in the UK who would love them. Well we've done just that, and in our spare time we've been watching films from non-Asian countries and realised that these films also aren't getting UK releases. So we're delighted to be starting Sharp Teeth Films to release non-Asian films in the UK (any country, any genre, as long at it has some bite!) and we will still continue to release quality Asian films under Terracotta - a big thanks to everyone at Terracotta for bringing this new label to life." Rubble Kings, one of the best docs of 2015 in a year chock full of them, is executive produced by Saboteur, whose David Kennedy added: "We are thrilled to be working with Joey and his entire team at Sharp Teeth Films on the Rubble Kings release. They have put together a great plan, and we are excited about bringing Rubble Kings to audiences everywhere."
Forthcoming title news now and, talking of documentaries, Dogwoof has one of the biggest of the past year or two due to arrive on DVD with the September 14 release of Citizenfour. The Oscar and BAFTA winner is being released in partnership with Britdoc, both as a separate DVD and as part of a three-disc box set. Commenting on the release, Dogwoof's Oli Harbottle said: "It is truly exciting to be partnering with Britdoc on the home entertainment release of last year's documentary sensation Citizenfour and to be able give a new lease of life to Laura Poitras' previous two fantastic films My Country, My Country and The Oath – both the standalone disc and The 9/11 Trilogy will have a host of additional features to make these must-have DVDs for any documentary lover."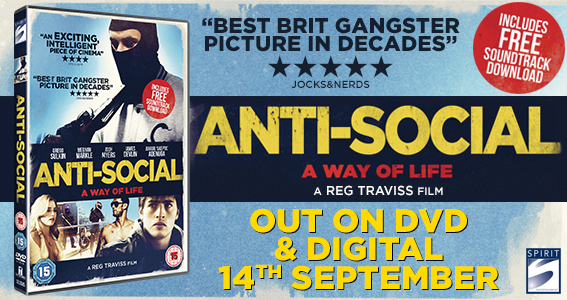 ---
More forthcoming title news and the ever-expanding Dazzler operation has more on the way, with a busy September looming for the independent. First up, on September 7 comes the latest from Jed Mercurio, as his much-talked about adaptation of Lady Chatterley's Lover arrives. As the company's Paul Holland said: "The much anticipated remake contains the balance of art and smut to appeal to both audiences. There is a good helping of raunch here – Game Of Thrones star Richard Madden looking smouldering and Poldark-y as Oliver Mellors and there are plenty of soft-focus closeups of Constance Chatterley's (Holliday Grainger) bedroom activities – classic period melodrama." Later in the month comes another adaptation, this time of Laurie Lee's Cider With Rosie. Commenting on this, Holland said: "It's a semi-autobiographical coming-of-age story, narrated by Timothy Spall set in the Cotswolds during and immediately after the First World War and is a real feel good story that will warm the heart of BBC1's Sunday night viewers."
A fascinating report lands in our in-box courtesy of Amazon, which has put together a report on consumer habits in 2015, looking at regional differences (One Night In Istanbul is popular in Liverpool; Fifty Shades Of Grey and Marvellous in the Midlands; Stella Series 4, Pride and Jack To A King: The Swansea Story in Wales; fitness DVDs in Northern Ireland and Scotland, with consumers in the latter also going for What We Did On Our Holiday) and even breaking down London into areas (yoga DVDs over east, anyone?). There's plenty on Amazon Prime too – flagging up the 15,000 movies and TV episodes as well as revealing that Divergent is the most watched film on Amazon Prime Instant Video this year is Divergent, its most watched TV show is Outlander, while the top three products bought by Amazon Prime customers this year include Charlotte Crosby's 3 Minute Belly Blitz. Further discussing Prime,
Jay Marine, vp Amazon Instant Video EU, said "With two Golden Globes under our belt already this year for Amazon Original Series Transparent, we want to cement our position as the home for the best TV in the business. When it comes to great British drama it really doesn't get better than Ripper Street, which has already been a huge hit with customers and critics alike."
And while we're on Amazon, the company has also launched its exclusive series Mozart In The Jungle and the pilot of the forthcoming Red Oaks in high dynamic range, offering a better quality picture than ever before, with brighter colours and enhanced shadow details. It's available to watch through the Amazon app on Samsung SUHD TVs. Jay Marine, vp Amazon Instant Video EU, again, said
"HDR provides a truly stunning visual experience and we're excited that our original series, Mozart In The Jungle and the pilot episode of Red Oaks are the first titles to be made available in the unmatched picture quality. We can't wait for Prime members to watch and re-watch these titles, and look forward to adding even more in HDR for all our customers to enjoy this year."
Mozart In The Jungle's Roman Coppola added: "
It's been a great year for Mozart In The Jungle
.
Now, having the first season available for fans in an upgraded visual experience is exciting—the enhanced quality makes every scene look even better and we hope it's something that our viewers really enjoy."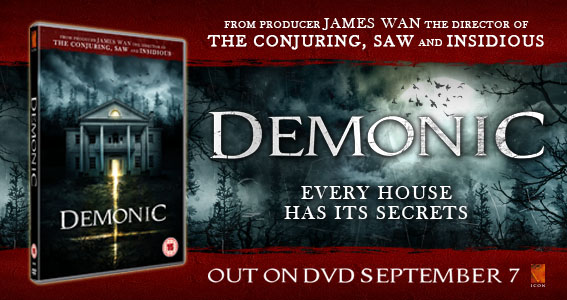 ---
Meanwhile, latest instalment in the ongoing battle for the hearts and minds of viewers in the UK has seen BT unveiling its AMC channel, launched in conjunction with the US broadcaster. Among its exclusives – including Breaking Bad and Mad Men, both AMC creations – is the new Walking Dead offshoot, Fear The Walking Dead. It's broken records in the US, and, after making the first episode available through Freeview, AMC will then be exclusive for BT customers. Never fear though – eOne will be releasing the show in the UK on DVD and most probably Blu-ray at some stage in the future. As the company's Stephanie Don said: "We can confirm that we have the rights to Fear The Walking Dead Season 1. We're very excited to be releasing such a highly anticipated series that's been breaking TV records around the globe."
Good news for the fight against piracy and bad news for a Londonderry man: Paul Mahoney, 30, was in court for a pre-sentencing hearing. He'd pleaded guilty to assorted charges including conspiracy to defraud Hollywood studios, after a raid on his home some four years ago. Almost £83,000 in cash was seized, while the court heard that he had amassed £300,000 from advertising on his site. Prosecutor David Groome told Judge Philip Babington that in one six month period illegal copies of films accessed through his site were viewed 1.1 million times. Extrapolating those figures of the timescale of the operation and the average price of a DVD or cinema ticket, Groome said: "It means the defendant's websites enabled users of it to view about £120 million worth of property." Defending, Martin Rodgers said it wasn't about the money and painted a picture of a recluse with social problems, saying that the advertisers and agencies should be prosecuted. He said: ""There were no Rolex watches, no Ferraris outside and no evidence of an extravagant lifestyle. This enterprise took on a life of its own and became far more successful than this defendant ever envisaged." Sentencing will take place on September 8.
"
Nobody has seen anything like this before… not even with the theatrical releases. Full-scale X-Wing fighters, that could be toured around countries, used on TV appearances, store openings, perhaps even media competitions with a chance to win one…" Former Fox and Universal marketing executive Steve Collins has penned the second part in the epic tale of Star Wars on VHS and how the UK's marketing and efforts on the Lucas films changed the industry will be up on our website shortly. Includes tales of the legendary retail trip to Skywalker ranch and possibly the finest video launch party our industry has ever seen. Essential reading, it's at

www.theraygun.co.uk

shortly…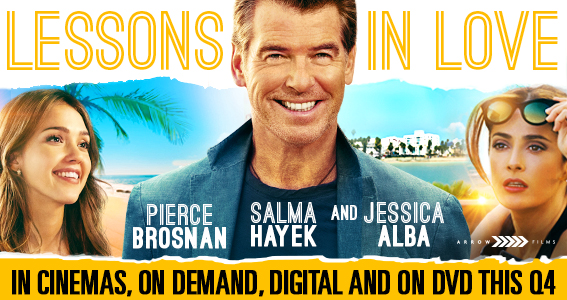 ---
QUOTE OF THE WEEK
"The big problem about this is that these people are all film fans. They want to watch films and television programs. The best example I can give you is Game of Thrones which is made in Northern Ireland as you know. Huge success story for Northern Ireland, for the people who are working there and getting employment in the film industry. They're the sort of programmes that won't get made in the future if you think that all this is about is a few quid out of the pockets of those in Hollywood. An ordinary film coming out of Hollywood costs $60m to $100m to make and they have to make a return on that. If these films don't get made then people won't have jobs, it's as simple as that. It's quite straightforward, absolutely no doubt about it whatsoever. [Illegal downloaders] can be [prosecuted] but we're more interested in converting those people into paying customers. They're film fans, we want them to enjoy the product at its best and not from some cheap ripoff copy."
Kieron Sharp, from FACT, on the Northern Ireland case and piracy, talking on BBC local radio.

AT THE MOVIES
Paper Towns entered the UK box office top 10 at number one after its opening frame, earning more than £2 million. Other new entries included Sinister 2, which took just over £1 million, Vacation, with more than £600,000 and The Bad Education Movie, with just under that amount.

This week's Marvel news has seen news leaking that another cast member is being lined up to star in Doctor Strange, alongside Benedict Cumberbatch. The name currently being linked with the sorcerer's first big screen outing is Hannibal himself, Mads Mikkelsen…

As anyone who ever looks at that thing called the Internet will know, anything Jennifer Lawrence does is greeted with huge interest ("Look, she's just like us"). so the news this week that she is said to be collaborating on a film script with Amy Schumer sent the Internet into meltdown…

TV news and this week's big announcement has concerned the likelihood of a spin-off of Sons Of Anarchy being in development… Series creator Kurt Sutter is looking at a programme based on the rival Mayan gang…

SITE OF THE WEEK
Here's us talking to Penelope Spheeris about The Decline Of Western Civilization and, on a more flippant note, an A To Z Of Festivals that means you'll never have to read a feature about festivals again…

TWEET OF THE WEEK
Follow us on

www.twitter.com/theraygun



TRAILERS OF THE WEEK
New Star Wars teaser…


https://instagram.com/p/65PhxOs_RH/?taken-by=starwars



Bill Murray business…


https://youtu.be/T_Xev0-h5iE



Looks like coppers, rather than Coopers every time we see it…


https://youtu.be/-TSX_0rwPNc



Here's that Rubble Kings trailer…


https://youtu.be/xmJ39Tmg540
To subscribe to The Raygun newsletter, please email info@theraygun.co.uk
with subscribe in the subject matter
To unsubscribe, email info@theraygun.co.uk with unsubscribe in the subject
For editorial or advertising queries, contact tim@theraygun.co.uk