HMV REPRIEVE FOR SHUTTERED STORES
OFFICIAL FILM CHART UPDATE
HUGH IS ROMCOM'S GREATEST
BASE INSIGHT FORUM DETAILS…
…MORE TO COME FOR KEY EVENT
…AS IT GOES DOWN TO THE WIRE
…AND COURIER SET TO DELIVER
TRAILERS OF THE WEEK
---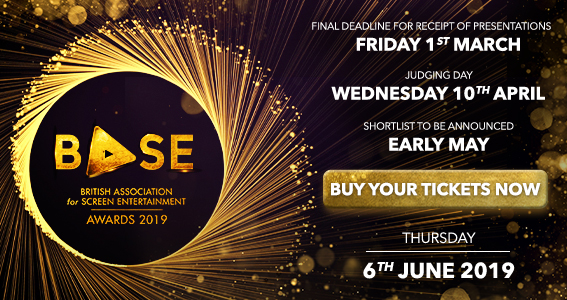 ---
If you can't read this newsletter or see the ads, please click here. We've been away for a few days for half term, hence the late running…
It was a good week for… Some of those closed HMV outlets are reopening their doors…
It was a bad week for… Commisererations to the BAFTA nominees that didn't succeed…
Not content with merely coming out of administration with 100 stores still intact, saving the chain bar 27 stores, as announced last week, HMV has this week been turning its attention to some of those shuttered. And showing the retailer's loyalty towards its staff and stores, some four have reopened since the deal between administrator KPMG and new owner Sunrise Records and founder Doug Putman. Last week we noted that many of the landlords of the stores closed – they were not included in the deal inked with Sunrise – had approached the new company afterwards; more than half of the stores got in touch with Sunrise and HMV chiefs. Four have now flung open their doors once more – HMV Bath, Bluewater and two in Glasgow, Braehead and Byres Street (the latter is a Fopp outlet). We hear that more may join them too, as long as the landlords relax their charges. If the names of the stores are anything to go by, there will definitely be more to follow, as one wag quipped this week: "They're going through the alphabet and have got up to B then." HMV md Neil Taylor said: "I am extremely proud of our staff who are the most knowledgeable and committed people you will meet. So it is extremely gratifying to see this store open again. I greatly appreciate the support of all our customers and the landlord which made reopening this store possible."
It'll be interesting to see how HMV's return, its stocking of new releases and more will affect the Official Charts Company's listing. According to its Official Film Chart this week, the organisation has Venom in the number one slot, making it three weeks running in the top slot for the title in the chart which combines digital download and physical figures. After an initial showing purely on digital, physical sales now account for 87 per cent of its total, and it's enjoyed its biggest week yet. Meanwhile, two new entries in the chart, which covers the week up to February 10, arrive on the back of their digital release, Universal's duo of Johnny English Strikes Again at number two, and, a couple of places lower, First Man. Sandwiched between them is The House With A Clock In Its Walls. Meanwhile, other new entries include Signature's Papillon and Bad Times AT El Royale.
Meanwhile,, the Official Charts Company marked Valentine's Day (it was on Thursday February 14, if you've not remembered by now, all hope is lost) by compiling a listing of the bestselling romcoms of all time on DVD and Blu-ray. And there's plenty of Working Title involvement in there, with a raft of titles using the familiar white background and red text so beloved of the British romcom specialists. As the Official Charts Company noted: "Leading the way is the multi-storylined, sarky yet saccharine Love Actually, whose all-star ensemble cast experience love, loss, and attraction against a backdrop of the second-most romantic time of the year: Christmas. Love Actually has shifted an incredible 2.9 million copies in the UK, and is the first of SIX movies starring Hugh Grant in our Top 20. King of romcoms." Sex And The City is at two (2.35 million units, its sequel is at number 12, with 1.25 million sold), Bridget Jones' Diary and sequel Edge of Reason are at three and six (2 million and 1.68 million respectively). You can see it here…
The consumers who are now shaping the ever-changing and fast-moving video category will be the focus of the next big BASE Insight Forum, the event aimed at helping the whole industry better understand where we're at and where we're going. Presented in association with ERA, experts from Kantar Worldpanel and Futuresource Consulting will be among those looking at the category, due to take place at the British Museum on the morning of March 13. Commenting on the event, James Brown, Consumer Insight Director, who will be presenting on behalf of Kantar said: "I'm really excited to be returning to the BASE Insight Forum to share both consumer insights and category assessment with the industry at large. I can't wait to see the full scope of wider topics also being discussed as we, in conjunction with BASE and ERA, set the stage for a great 2019." Carl Hibbert, Associate Director, Consumer Media and Tech at Futuresource added: "We're looking forward to joining the line-up at this year's Insight Forum with a presentation that will combine insights from Futuresource's consumer and industry research programmes to look at leading edge-consumers and to provide context around the UK's most media-hungry demographic. Metrics relating to tech ownership, speed of adoption and media consumption will further aid in the alignment of category positioning when considering this influential segment of the population"
More speakers for the BASE Insight Forum will be announced shortly, in the meantime, Liz Bales, Chief Executive at BASE, commented: "Category evolution is a subject that continues to drive conversation across the home entertainment industry as both retail and distribution models strive to adapt to the fast-paced change in consumer habits that shows no sign of abating. This presents challenges and opportunities for us all and, with that in mind, we sincerely hope that the Insight Forum, delivered in partnership with ERA, is again viewed as a valuable chance to drill down into that change and the options for category level and individual business responses." Kim Bayley, Chief Executive at ERA, added: "We're delighted to once again be working alongside BASE to deliver the Insight Forum and look forward to welcoming members of both organisations to the British Museum. The information exchanged on the day, along with the chance to catch up and network with colleagues from across the category, has become a key moment in the industry calendar, all the more important given the pace of change in entertainment consumption today." Tickets are available from here.
---
---
To the W Hotel in Leicester Square for a special screening for retailers hosted by Paramount for its big half-term release Instant Family. It was our first time in the hotel's bijou screening room, another welcome addition to the West End's map of cool places to see films. Paramount is putting its full weight behind the film – you can't have failed to see the myriad marketing for the Mark Wahlberg and Rose Byrne starrer, from bus sides and outdoor to a massive TV campaign – pushing it as a feel good flick for the entire family, Our junior correspondents agreed and it's ranking highly on aggregator Rotten Tomatoes. As the Telegraph's Robbie Collin said: "The film is boosted immeasurably by Byrne and Wahlberg, who make a snappily appealing comic pair and bounce off each other well in the film's many fraught parenting moments. [Director Sean Anders'] latest film a relatively rare thing: a broad comedy that has a genuine personal touch." And HeyUGuys noted: "Moving, endearing and entertaining. This is a far more thoughtful and accomplished family comedy than expected."
To long-time London industry haunt Soho Screening Rooms, aka Mr Young's, for a preview screening of Arrow Video's March release Ring. The original and hugely influential J-horror film has been given the "full Arrow treatment" as it is now referred to, remastering it ahead of its theatrical release (from February 21 at London's Prince Charles Cinema, and March 1 elsewhere) and then Blu-ray bow. And, guess what? It looks amazing. Here's the company's James White from this excellent piece on the company's work on the release: "Seeing Ring was a transformative experience, and in many ways resumed my faith in horror as a genre capable of delivering those things that I felt had been missing since the late 1970s/early 80s - a genuinely shocking horror wrapped inside an unpredictable story masterly balancing subtlety, atmosphere and suspense until a truly jaw-dropping payoff. So it was with genuine excitement that I approached the restoration of Ring, as I wanted to do justice to this milestone of horror and present it as Director Hideo Nakata and his fellow creators intended. Fortunately we had access to the original camera negative, which we had newly scanned in 4K at Imagica Labs in Tokyo. Having access to the negative was extremely important as so many presentations of Japanese films have suffered in the west from not being sourced from the original elements. I expect most people interested in seeing our restoration are already well familiar with Ring, but my hope is that the experience of seeing the film in this way, fully restored from the original negative and approved by its cinematographer, will feel as fresh and terrifying as it was that first time. Having overseen this project, I've probably seen the film at least fifty times or more by now, but I can attest to the fact that it still manages to work its haunting spell on me."
More details from Second Sight on its eagerly awaited brace of releases from the horror-moister, George A Romero's Dawn Of The Dead and Martin. As previously announced here, the two will be released by the label later in the year and it has now confirmed that the first title will be its first 4K Ultra HD release complete with a raft of extras, including Romero's Unrated US Theatrical Release Cut, Pre-US Cannes Cut, and Argento's Foreign release re-edit. There will be standard Blu-rays of this and Martin, with more special features due to be announced. In its statement, Second Sight said: "The company is grateful to producer Richard P Rubinstein for granting them access to the films' original elements, including an original camera negative for Dawn of the Dead and a dupe negative for Martin, which will be used to create brand new 4K scans for its UK releases." Later, Second Sight's Chris Holden said: "A 4K Ultra HD release for Dawn of The Dead was something we just felt had to be done. We've been lucky enough to access the original camera negative and with a new 4K scan and 4K restoration supervised by the DP, it seemed the time was right to enter the market with our biggest ever release."
Before then, Second Sight has a busy time in this, what is its 25th anniversary year, with a whole slew of releases. Next up from the label is Monday's bow for World On A Wire. It's a classic slice of science fiction television directed by Rainer Werner Fassbinder, so it's certainly not your average Star Trek. Commenting on the release, Second Sight's Chris Holden said: "We're enjoying a lot of success with our Limited Editions and giving Fassbinder's sci-fi classic the deluxe treatment has been very well received. We've unearthed some great material such as on-set footage, the original broadcast recap and rare set photos for the book. These editions involve a lot of work but content and presentation is key in the growing collectors' market."
---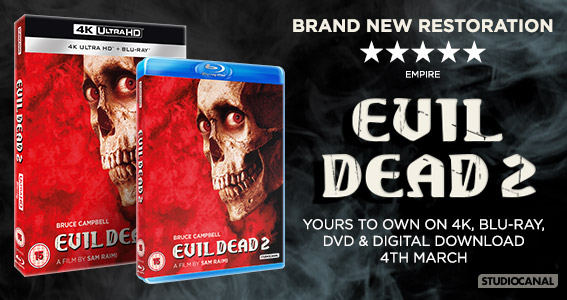 ---
Monday also sees a double whammy from Universal, with two titles due on shelves from the major. First up is Johnny English Strikes Again, which sees Rowan Atkinson returning as the hapless secret agent. The film arrives as half-term lands, with Universal's campaign targeting families, with the media targeting parents and families. Ben Miller, Atkinson's long-suffering sidekick, is giving support through interviews with the likes of Metro and First News. Clips have been placed with key media. Universal added it has had great retail support too, which will help position the film as perfect for the family during the break. Senior product manager Emma Sihra said: "It has been great to work on such a beloved British franchise, with a fantastic British cast, bringing this hilarious family film to market. We look forward to a fantastic release!"
The second of its big releases is First Man, the epic tale of man's first moon landing and the story behind it. All physical formats – DVD, Blu-ray and 4K Ultra HD – include behind the scenes featurettes. Marketing support includes print and AV, with further PR and social support, including competitions offering the hardback screenplay and vinyl copies of the soundtrack, as well as the film. In addition, an exclusive clip placement ran on national news outlet Mirror Online and the film featured in Mark Kermode's DVD of the Week on BBC News Film Review. Product manager Emily Evans said: "It's been a real pleasure to work on a film which depicts such a historic moment. I can't believe this story hasn't been made into a film before!"- Emily Evans, Product Manager
Also arriving on DVD and Blu-ray on Monday, following hot on the heels of its BAFTA nomination and mention at the awards last weekend (alongside two Academy Award nods) is Dogwoof's rousing US political doc RBG. It lands in the same week as Felicity Jones can be seen on screens as Ruth Bader Ginsburg in eOne's On the Basis of Sex (at cinemas on February 22). The third highest-grossing documentary at the US box office last year, the film is a celebration of the memable Supreme Court Justice and her career as an advocate for equality and civil rights. Dogwoof's Daniel Green said: "February 18 has proved to be the perfect release date for RBG - six weeks after it launched in cinemas, right in between BAFTAs and Oscars and in the same week as On the Basis of Sex. Fingers are well and truly crossed for RBG - as well as Minding the Gap and National Geographic's Free Solo - at next Sunday's Oscar ceremony."
And also on Monday is horror in the shape of The Exorcism Of Karen Walker, the latest from British producer Jonathan Sothcott's hit DTV production factory, released via 4Digital Media. He said: "The Exorcism Of Karen Walker is something different from us: a high concept (kirlian photography) US-set horror film in the Blumhouse style but with the emphasis on atmosphere and performance rather than splatter. It is genuinely unsettling in places and has been likened to an extended episode of Hammer House of Horror, which I take as a compliment. It has already been released in the US under the original title Aura and is selling all over the world. Horror is of course a very hard genre at retail level as the market is so glutted but I genuinely think The Exorcism of Karen Walker is a cut above and will find an appreciative audience amongst old school chiller fans." 4Digital Media's Eve Greenow added: "We're really excited about the release of The Exorcism of Karen Walker, a truly unique horror which we've enjoyed working on the last few months. We're all keen to see how it performs."
Following a few weeks later, there's seminal horror in the shape of genre classic Evil Dead 2. A sequel that is every bit as good as its predecessor, its blend of gore, genuine scares and a sick sense of humour was hugely influential and the title was a bona fide home entertainment hit. Now, years after its original VHS bow, its returning from Studiocanal in a state of the art restoration. The company's Olivia Dean said: "Described as 'delirious, demented and diabolically funny', we're excited to be releasing a brand new 4k restoration of cult classic Evil Dead 2 on 4K UHD, Blu-ray and DVD on March 4. With new artwork and over four hours of extras including a brand new one-hour featurette, this is a real treat for fans. Our support has concentrated on online media spend and PR, positioning the restoration as a must-own."
Recruitment news and Signature has made a brace of appointments at its London HQ as it further expands its business. It has taken on Andrew Nerger as head of international distribution, as well as appointing its first in-house publicist in the shape of Marek Steven. Nerger joins from digital sales outfit The Movie Partership, where he has been for six years. He said: "I'm delighted to be joining Signature, the most exciting independent distributor in the UK as they develop and widen their international footprint. Given their success in the UK, I'm looking forward to expanding this achievement across the rest of the world. I'm equally relishing the opportunity to work with the company's phenomenally talented team to continue Signature's worldwide growth." Meanwhile, Steven boasts 15 years experience in film and entertainment PR, and is joining as senior publicist. He said: ""I'm excited to be joining the dynamic team at Signature. I've enjoyed working with them in my post roles and I respect the company's ethos and professionalism. With the industry ever-changing I admire how fleet-footed they are and I hope to bring the same flexibility and hard-work to the marketing team."
Further comment on the appointments came from chief operating officer Jon Bourdillon, who said: "We are delighted to welcome Marek and Andrew on board the Signature Entertainment ship. Their appointment marks a milestone year for Signature Entertainment as we not only continue to thrive in the UK market, grow our production arm – Signature Films – with a roster of exciting British and US productions we are also establishing ourselves as an international distributor, expanding our expertise on a global scale. Both Marek and Andrew have an abundance of not only experience and a wealth of industry knowledge but are both highly regarded executives with an ambitious and impassioned approach that will make a significant impact in a rapidly changing environment." The news comes in a week when Signature's production arm began shooting its next big outing, The Courier, starring Olga Kuylenko as the titular delivery person, with Gary Oldman as a ruthless crime boss…
---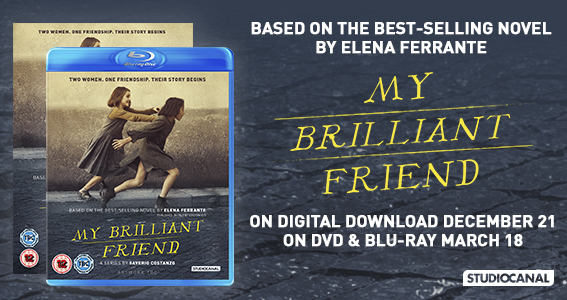 ---
"Those who attended movies in theatres more frequently also tended to consume streaming content more frequently. For every race and age demographic, average streaming hours per week was higher for respondents who visited a movie theatre nine times or more than respondents who visited a movie theatre only once or twice. Moreover, respondents who visited a movie theatre only once or twice in the last 12 months reported an average of seven hours of streaming per week versus 11 hours of streaming per week for those who visited a movie theatre nine or more times."
A report from the National Association of Theatre Owners (NATO) that shows those who visit the cinema more, also stream more…
"The results of this study dispel the common myth that millennials are going to the theatre less as they stream more content. Actually, quite the opposite appears to be true. There is a positive relationship between theatre attendance and streaming volume."
Wedbush Securities media analyst Michael Pachter on the research…
And so, to the Royal Albert Hall on Sunday night for the BAFTAs (well, we weren't actually there, but some people we do know were), as The Favourite continued its journey towards eventual Oscar glory – who'd argue against it now after its seven gong haul? Well, maybe Alfonso Cuaron and Netflix will have a word or two to say, having picked up the top award for Best Film among its three BAFTAs. As one attendee, someone in the industry who we follow on Twitter noted after the ceremony, "sorry to state the obvious… but this is massive for the biz". Commiserations to A Star Is Born, which probably deserved more gongs, not least to give a final push to its release the following day… You should know all the winners now, but you can see them all here …
Meanwhile, this week's Oscar news has concerned the TV broadcast, as the Academy that doles out the awards decided that viewers wouldn't get to see some of the gongs being handed out live. The four categories included cinematography, editing, live action short and make up and hairstyling. Cue huge outcry, a thousand thinkpieces, open letters and more, as the world railed against the Academy's plans. And, by the end of the week, balance had been restored, as, after initially saying that the news had been misreported and the awards would be shown, just not live, the organisation announced they would air live, as in previous years…
An Oscar winner further down the line could be Denis Villeneuve's ambitious take on Frank Herbert's Dune, the latest attempting to make the unfilmable filmable. And the cast just keeps growing, reaching Lord Of The Rings-esque proportions. Jason Momoa, aka Aquaman, is latest to sign up, joining the ever-swelling ranks. The full cast list now includes the likes of Oscar Isaac, Josh Brolin, Charlotte Rampling, Stellan Skarsgard, Timothee Chalamet, Dave Bautista, Rebecca Ferguson, Zendaya and Javier Bardem…
The Breaking Bad movie spin-off is still in the works, although, despite endless speculation, few details have emerged. Now, however, some news, or rather, a sliver of news with more speculation, has landed. It appears the series will focus on Aaron Paul's Jesse Pinkman character. Most online experts suspect that it will focus on what happens to him after the series ended. Netflix will have first dibs on the project…
And finally, kudos to Disney, as its Frozen 2 trailer became, as the studio noted, the "most viewed animation trailer of all time, with a record-breaking 116.4 million views in 24 hours" on its launch this week. "Thank you to all the fans," the studio noted… It follows hot on the heels of records for The Lion King live action remake and Avengers: Endgame.
Imagine there's no Beatles…
When you gonna give me some time, Llarona?
https://www.youtube.com/watch?v=77AKDxhdxR8
Hoping this won't kick the bucket…
You're on The Raygun newsletter mailing list, which has been running for eight years, because you requested it, have been recommended to us or sent us emails. You can unsubscribe at any time, if you're daft, using the link elsewhere or by emailing as below. But of course, you don't want to do that, do you? We don't share your information with anyone else, we don't like cookies and we're the good guys. We care because you do…
To subscribe to The Raygun newsletter, please email
info@theraygun.co.uk
with subscribe in the subject matter
To unsubscribe, email

info@theraygun.co.uk

with unsubscribe in the subject
For editorial or advertising queries, contact

tim@theraygun.co.uk