ENGLAND OUT… TRADE TO PICK UP?
WRESTLEMANIA, OTHERS SET TO BENEFIT
NON-STOP WILL KICKSTART BUSINESS TOO
GAME OF THRONES UP SEASON ON SEASON
WEATHERLEY REPORT: FOLLOW THE MONEY
PRIME MINISTER, AUTHORITIES REACT
FRIGHTFEST ANNOUNCES SLATE
HITTING PEAK TRAILER
AT THE MOVIES
TWEET OF THE WEEK
TRAILERS OF THE WEEK
---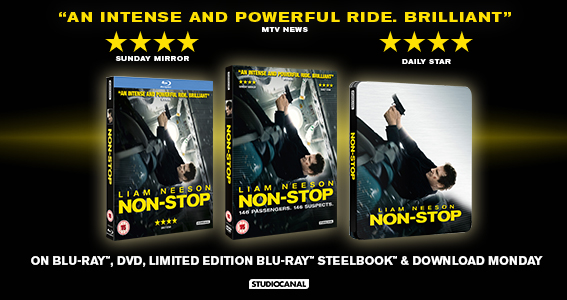 ---
If you can't read this newsletter or see the ads, please click
here
It Was A Good Week For… The trade, as England's exit means things are getting back to normal(ish) …
It Was A Bad Week For… Anyone left stuck with England merchandise…
Retailers and distributors alike were breathing a sigh of relief after the end of the group stages of the World Cup followed hot on the heels of England's exit from the tournament. For with less fixtures - and none involving any of the home nations - the public could get back to the serious business of buying titles on physical and digital formats. Titles such as Fremantle's recent WrestleMania release, were expected to get a new lease of life. The release got off to a strong start, but slowed as England took in Italy. Now the national team have been unceremoniously sent packing, it is expected to pick up again. Fremantle's Ken Law said: "WrestleMania 30 started off really well for us. We were 45 per cent up year-on-year with pre-orders and Wk.1 ended up 17 per cent up, however, there was noticeable tail off on the Saturday of release as this clashed with the England v Italy game so the World Cup has definitely affected sales. Our WWE fans clearly like Sports Entertainment but they also like sport. With England out, we've seen a pick up. The second weekend of release was better than the first."
It's the age old conundrum for the business. You want England to stay in, but you want business to be good. As HMV's Andy Anderson said: "I'd rather spend my time building business through catalogue, price promotions and other initiatives in a situation where England are still in the World Cup, rather than them go out early." But, if that can't happen - and we're not sure which is more likely - then at least England's exit means business might pick up. "Their departure usually signifies a cooling off period with the public's love of the World Cup," Anderson said. "It will help us get back to a bit of normality. We should see that this weekend. Last weekend was a bit early to tell, but the pictures of our 'brave lads' returning does confirm that we're not there any more. It should build again now. We did have a great week with Father's Day to be fair. I think Non Stop will help that."
---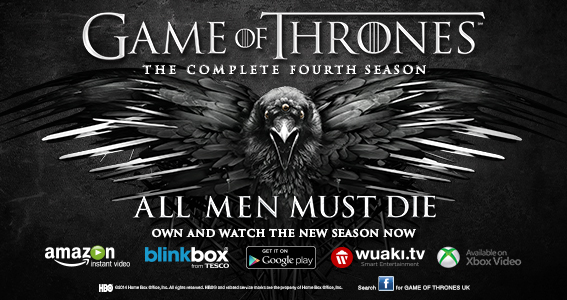 ---
Studiocanal's Robocop has been one of the few success stories of recent weeks and it is set to go on with the release on Monday June 30 on Non Stop. As the company's Claire Establier noted: "We're happy with Robocop sales. Non-Stop is all set up for a good take-off on Monday and it's fair to say most people will have more time to enjoy Liam Neeson's action blockbuster now that England's World Cup dream is unfortunately over."
One title that has been performing well over the past week or so has been Game Of Thrones, which, as noted here last week, became available to buy on assorted services such as Wuaki.tv. and Amazon Prime Instant Video. Chief among these was blinkbox, which has released some interesting figures from its performance. Sales of the fourth season of the highly-rated show were up 60 per cent on the previous series, while sales of the first three outings of the programme were up by 45 per cent. Its sister arm, blinkbox books, saw the George RR Martin books soar too - they occupied the top seven places in its chart. Sales were driven by promotional activity - consumers got an extra 1,000 Clubcard points, as well as the opportunity or a free pizza. They got extra points for buying the first three series too. Commenting on its success, blinkbox coo Adrian Letts said: "The buzz around Game of Thrones this year has reached fever pitch and that's translating into sales. At blinkbox we are passionate about offering a brilliant entertainment experience for customers and the combination of the latest titles with attractive offers powered by our relationship with Tesco is a great formula."
---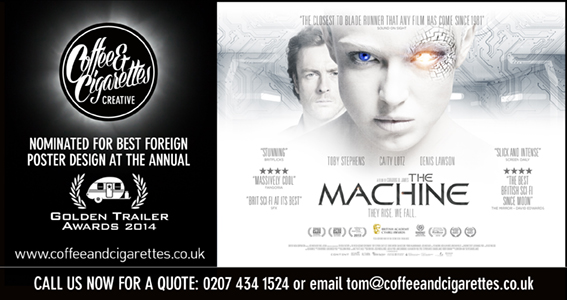 ---
Big anti-piracy new this week as Mike Weatherley MP, the government's IP consultant, issued a report on advertising on piracy websites, entitles Follow The Money. It makes a number of recommendations, including increasing funding to the specialist police anti-piracy unit (PIPCU), looking at ways of monitoring advertising on dodgy websites and investigating potential legislation. He said: "Following the money is the key to shutting down the vast majority of websites that host illegal material. This report explores a number of issues surrounding the piracy debate and I hope that it will spur further discussion both in the UK and, given the international nature of this problem, in other countries across the world. As the Intellectual Property Adviser to the Prime Minister, I feel that it is my role to highlight just how damaging piracy is to the UK economy. It is paramount that we curb advertising revenue that is going to pirates who are, in turn, seriously damaging our creative industries."
The report seemed to have an effect already. And given he had a few things on his plate this week, what with his former staffer being found guilty of phone hacking and more trouble in Europe, it was good to see prime minister David Cameron welcoming the report. He said: "Mike Weatherley's Follow The Money discussion paper is an interesting addition to this important area of work and the Government will look at it closely. It is encouraging that creative industries are building a stronger relationship with our enforcement bodies, such as the new national Police Intellectual Property Crime Unit that the Government has established. Intellectual Property is an important property right that contributes enormously to our economy." Weatherley added: "I am delighted that the Prime Minister has promised that the Government will look at this issue closely. The Prime Minister is absolutely right that Intellectual Property is an important property right that contributes enormously to our economy, which is why we must take steps to protect our creative industries."
The report was welcomed elsewhere too. Commander Steve Head, head of economic crime at City of London Police, said: "Disrupting revenue to pirate websites is vital to combating online intellectual property piracy and I therefore welcome the recommendations in Mike Weatherley's report. We must take the profit out of this type of criminality and where legitimate companies, such as payment providers, are facilitating that profit they must be held to account if they fail to act." Typifying the entertainment industry's reaction, BPI chief executive Geoff Taylor said: "The UK should take the lead in creating a digital economy where legal businesses can flourish. Investment in new British bands and other entertainment is falling because of illegal sites funded by advertising from well-known brands. BPI is already working closely with the Internet Advertising Bureau and the police to cut off such funding and Mike Weatherley's paper now sets out how we could go further with new rules and stronger cooperation. As with his recent report on Search Engines And Piracy", the message is clear - it's time for legal businesses to do everything possible to take piracy out of the mainstream of the internet."
---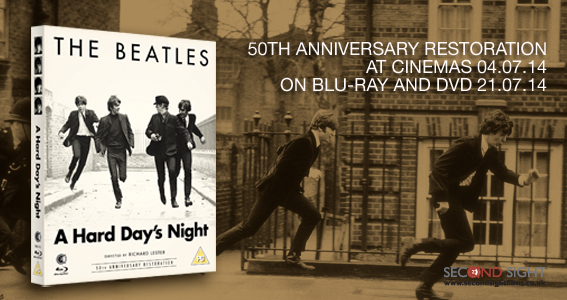 ---
Good to see a revived Icon hard at work over the past week or two on its thriller Cold In July. It's put together an exemplary marketing campaign for the weekend's theatrical release, including some highly visible above the line advertising, PR including a press trip from Don Johnson, which culminated in an appearance on Graham Norton's show, an Edinburgh Film Festival screening and a special screening with FrightFest in London, all of which sets it up very nicely for its home entertainment release later in the year. Commenting on the campaign, Icon's CEO Ian Dawson said "the team have delivered a superb campaign across TV, outdoor and press and generated significant publicity on the back of positive reviews, word of mouth and talent in town. Having Don Johnson and Director Jim Mickle both come in to support in London and Edinburgh was the icing on the cake." Don started his London trip by introducing an Icon screening for DVD, TV and Digital buyers, the sort of event the indie plans to repeat for future key releases.
And so, it's time for FrightFest to flex its muscles again, and the organisation has unveiled the line-up for its big Film 4-sponsored event due to take place in its traditional slot over the August bank holiday weekend, albeit in a new home. It will offer up a whopping 64 films, as well as shorts, taking in 16 different countries. It is hosting 11 world premieres and 38 UK and European premieres. The opening film is Icon's The Guest, and it takes in sequels (Sin City: A Dame To Kill For, Wolf Creek 2 and Dead Snow 2), new British films (we're looking forward to The Last Showing, starring Robert Englund) and some of the biggest names in genre cinema, such as Eli Roth, whose Green Inferno will be airing. As we've noted here, the event will be used by majors and independents alike as a launchpad for their films, many of them will be appearing on DVD, Blu-ray and digital formats around the event. Commenting on the plans, Alan Jones, festival co-director, said today: "Everything genre-wise you've been hearing about - and a whole lot you haven't yet - has been included in the programme to ensure our move to the Vue will be the most exciting and game-changing genre event of the year. Humbly, we cannot overestimate how much work has been done by Team FrightFest in planning this move in every detail to ensure your complete satisfaction with the venue arrangements, the operating duties and the comprehensive multi-levelled programming. While everything looks to be changing, nothing is fundamentally changing in terms of retaining our unique, all-inclusive atmosphere and the wellbeing of everyone who attends." Julia Wrigley, head of Film4 Channel, added: "It's fantastic to be back for our eighth year of fear as headline sponsors of Film4 FrightFest. For us, it's still a great place to get reacquainted with favourite filmmakers and make exciting discoveries, many of which end up on the channel. We can't wait to settle into a new venue to see what the team has in store for us, while our FrightFest fortnight on Film4 allows viewers to invite the horror and excitement into their own home."
---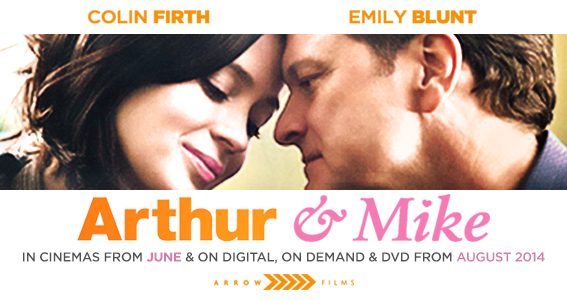 ---
Our old pals and sometime contributors, Alex Kidd and Evrim Ersoy will be helping out too, their Duke Mitchell Film Club having its own screenings within the FrightFest weekend. And this weekend Kidd, formerly at HMV, and Ersoy will be hosting their own Duke Mitchell event. For more on this, you can check out our latest Raygunesque column at The Ransom Note over here…
Some product news now and currently on our radar is Vampire Academy, due from eOne on July 14. Commenting on its release, eOne's Helen Mullane said: "We're delighted to be releasing teen vamp-fest Vampire Academy on DVD. The fun, sexy and cool nature of the film lends itself perfectly to promotion, and we have some fabulous activity running with the likes of Quickies, Rocket Dog and Miss Sporty bringing the Vampire Academy message to Superdrug stores nationwide. Vampire Academy is taking over a number of under-18 club nights, and we have a screening programme in place to allow the many eager fans of the books to see the film first. All of this is a perfect complement to our vod and display ad campaign targeting our teen audience.
Another week, another new label and the latest player on the block - and we know of another brace on the way as well, but more of those next week - is Solo Media, brainchild of Nik Hedman. It has already released a couple of titles, with more to follow. He said: "We have a very busy year ahead of us, after our first few initial releases which including comedy In Security staring Carey Elwes, Vinnie Jones, Alan Arkin and Ving Rhames and comedy A Birder's Guide to Everything starring Ben Kingsley, Kodie-Smit McPhee and Katie Chang we having coming up: the comedy Expecting starring Michelle Monaghan and Radha Mitchell, thriller The Trials of Cate McCall starring Kate Beckinsale and Nick Nolte , crime drama Rob the Mob starring Michael Pitt, Andy Garcia and Ray Romano, action thriller Gutshot starring Steven Seagal, Vinnie Jones, Stephen Lang and AnnLynne McCord, cop thriller Felony starring Joel Edgerton Jai Courtney, Tom Wilkinson and Melissa George, indie comedy White Reindeer starring Anne Margaret Hollyman and Joe Swanberg, comedy drama Lily & Kat starring Hannah Murray (Skins/Game of Thrones), the action packed Tapped Out, comedy Awful Nice and horror comedy Evil Feed. We work on very fast turnarounds and so it's always difficult to plan ahead further than 12 months or so but we have already made some strategic commitments for the 2016 theatrical arena, one being You Shall Know Our Velocity which will star Daniel Radcliffe which I'm very excited about." We'll have more on our website shortly.
And we'll end with a cracking trailer that comes our way courtesy of Paramount for its forthcoming Twin Peaks Complete Blu-ray, which we've already covered here, but this is a damn fine piece of work and well worth a look…
---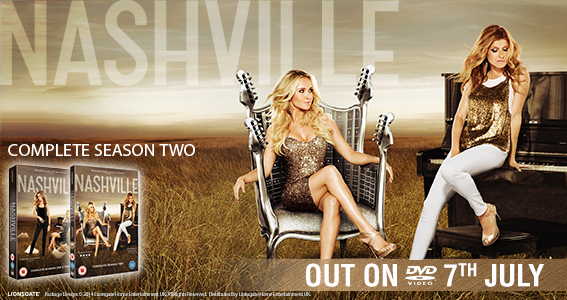 ---
The Fault In Our Stars got off to a hugely impressive start with £3.43 million taken in its opening frame, propelling it to number one in the UK box office chart. Jersey Boys bowed with £415,608, Three Days To Kill took £324,560 and Humshakals, which amassed £129,181.
Predator is due to get a new lease of life. Fox, the home of the sci-fi horror franchise, has long been looking to kickstart the franchise and now Shane Black, whose recent hits include Iron Man 3 and Kiss Kiss Bang Bang, is attached as director. Ironically, he was involved with the original film, playing a minor role in it. Just whatever you do, don't call it a reboot. Before Predator gets up and running, he needs to work on his noir outing, The Nice Guys, which will reportedly star Ryan Gosling and Russell Crowe.
And the big remake news is that Warner is planning a new take on Escape To Victory, to cash in on the newfound love of, ahem, soccer in the US. No word yet on who will play the part of Kevin O'Callaghan, the former Millwall outfield player who took the role of the goalkeeper whose arm was broken to let Sly Stallone play in the match…
Our favourite news story of the week concerns a title that's already nearing release – it's The Interview (we featured its trailer on here recently). The comedy, starring Seth Rogen and James Franco, is due in the autumn and, in move that could have come from PR mavens, North Korea has hit out at the film, which satirises Kim Jong-un and follows our heroes trying to assassinate him. The territory said that if it was released in the US, it would be considered an "act of war". It said its response would be "resolute and merciless".
Follow us on www.twitter.com/theraygun…
President Snow's Capital TV address… Come on, you know what we're on about here…
New from Brad Pitt and co…
This week's Red Band trailer, jointly answers the question whatever happened to Samantha Mathis AND Steve Guttenberg…
To subscribe to The Raygun newsletter, please email info@theraygun.co.uk
with subscribe in the subject matter
To unsubscribe, email info@theraygun.co.uk with unsubscribe in the subject
For editorial or advertising queries, contact tim@theraygun.co.uk