BREAKING DAWN, BREAKING RECORDS
POTTER TOUR EXTENDS SHELF LIFE
INDIANA JONES AND THE BLU-RAY RELEASE
INDUSTRY'S OWN MASTERMIND
TRUST GETS SCHOOLS TO PAY RESPECT
WEREWOLVES MEET THEIR MATCH
SNOW TO CAUSE TWITTER STORM
QUOTE OF THE WEEK
AT THE MOVIES
SITES OF THE WEEK
TWEET OF THE WEEK
TRAILERS OF THE WEEK
---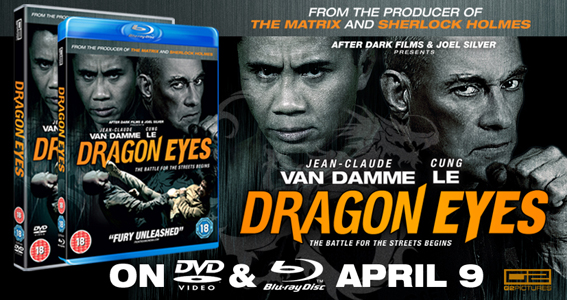 ---
If you can't read this newsletter or see the ads, please click
here
It Was A Good Week For…
eOne, with the latest in The Twilight Saga continuing its goof start to the year…
It Was A Bad Week For…
More woes and problems for Game…
It's been a busy week in the political arena, with a few interesting developments from in and around Westminster, both in terms of regulation and legislation. But before we get into the politics, let's have a look at the big success story of the week…
The fourth film in The Twilight Saga: Breaking Dawn – Part 1 hit the stores this week on DVD and Blu-ray and has become the best – and fastest – selling release of the year. What's more, it bucked the trend by also becoming one of the most successful releases in the franchise so far. There were events across the country (see last week's newsletter) and plenty of publicity (it was the weekend's best reviewed film according to our weekly update). Notable activity included an ice sculpture at Madame Tussauds and even the launch of Bella and Edward Barbie dolls from Mattel. For eOne the success capped off a strong start to the year, coming hot on the heels of a number one success with The Three Musketeers. Commenting on the film's success, eOne director of home entertainment Jon Bourdillon said: "We're delighted with the performance of the fourth film in
The Twilight Saga
franchise. It's fantastic to take the number one spot with such huge sales, and an added bonus that it is our second number one film in less than a month." Head of sales and marketing for home entertainment Matt Brightwell added: "The strength of The Twilight Saga franchise continues to grow with each film and we are incredibly proud of the results delivered by the Entertainment One team. Their hard work and innovative approach is a huge player in the consistent success of the franchise. To take number one spot twice in a month is an incredible achievement, and the top results are reflective of our excellent sales and marketing team."
And so, farewell then, to the Channel Islands, as the industry looks set to say goodbye to Jersey and Guernsey after a judge ruled that the government can press ahead with its plans to close the low value consignment relief (LVCR) loophole that allowed retailers to send out VAT-free DVDs and other goods from the Islands. Jersey and Guernsey put in a late legal challenge as Mr Justice Mitting carried out his high court judicial review, and although they may further appeal, the loophole will be closed in April. Some reports suggested that retailers may look to territories such as Switzerland to continue to take advantage of the loophole (the Chancellor's initial decision just covered the Channel Islands), but logistically it may be tough. It's not clear exactly what this will do to pricing or retailers' strategies – expect more on this in the coming weeks.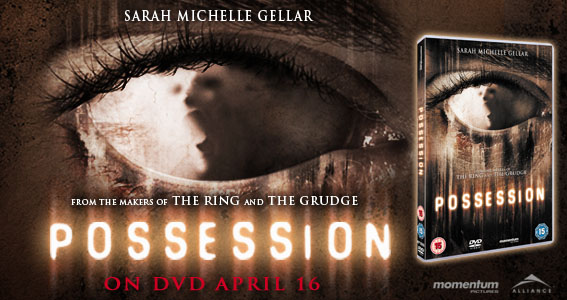 ---
Also this week, it was interesting to note that the likes of LOVEFiLM and Netflix were being drawn into the Competition Commission's probe into the UK pay TV market. The report is now due later in the summer. The Commission had stated that BSkyB had an unfair stranglehold on the market, but the arrival of the likes of Netflix and LOVEFiLM and others upping their game may have changed the playing field. The Commission said: "We recognised in our provisional findings that, were developments in the market to occur, it would be necessary to take them into account before reaching our final views. We are considering their implications, alongside other evidence received since the provisional findings, both with regard to our assessment of whether there is an adverse effect on competition and for any potential remedies."
Back to the lucrative franchise market now, and the potential franchise that's tipped to become the next Twilight is The Hunger Games. You can't have failed to notice the publicity and hoopla surrounding the film, as well as its accompanying marketing from Lionsgate. There's been publicity in the broadsheets, looking at the books, their popularity and how it's being taken to screens, while the tabloids have concentrated on the teen appeal and the film's plentiful eye candy. It premiered this week, and is set to boast, from what we've heard, a wealth of great reviews too. Advance interest and ticket sales all point to a strong result; the film's timely release at cinemas means it will land on DVD and Blu-ray in perfect time for the Q4 melee too. Lionsgate's Lorna Mann said: "Appetite for The Hunger Games has been phenomenal across all media and the publicity campaign has covered every corner of the market. Our talent have been so supportive of the UK campaign and have really helped to establish the brand within the press. Following the European Premiere at the Cineworld at the O2 this week, where the cast were greeted by 2000 plus fans, we have achieved four and five star reviews in select newspapers and key outlets, with an indication of similar ratings to come." The company's home entertainment supremo Nicola Pearcey added: "We are immensely excited about this release as a business and cannot wait to start planning the home entertainment and digital release."
---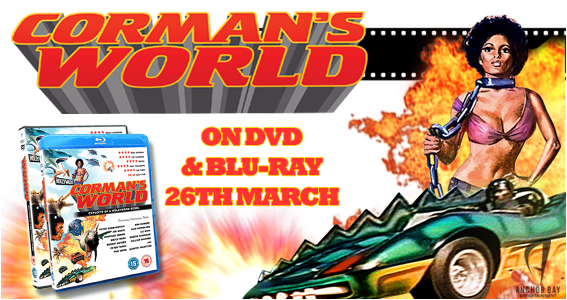 ---
To Leavesden, near Watford, for a preview viewing of the Warner Bros Studio Tour London: The Making Of Harry Potter, the high profile new tourist attraction launched by the major to celebrate its huge franchise. Less a theme park and more like a gigantic, living and breathing DVD or Blu-ray extra; it features props, sets and a behind the scenes look at how the magic of the seven films was created. As well as being an enjoyable family outing (our junior correspondent loved it and we found it fascinating too), the tour should ensure that the franchise extends its shelf life. As it finishes, visitors exit through the gift shop, to coin a phrase, where Blu-ray and DVDs of all the films, including the box sets and the Ultimate Editions, are key items on sale. The plentiful publicity the event has already received again only keeps interest in the films alive too. We'll have a full feature on this on our
website
soon, with thoughts from our nine-year-old Potter expert.
Next week sees the first in what promises to be another potential franchise being released, as The Adventures Of Tintin: The Secret Of The Unicorn arrives in stores. To mark the occasion Paramount has been sending out some exciting mailers to assorted press and trade contacts this week… We at The Raygun received some Tintin-themed chocolate lollies (see our
website
for more). The serious elements of its campaign for the Steven Spielberg and Peter Jackson collaboration have kicked in too: with TV advertising across the board and plenty of other elements now in place. In a major coup, the studio has also teamed up with The Sun in a promotion that sees the first five minutes of the film being posted online at the red-top tabloid's website (see
here
for more).
While we're on Paramount, and franchises for that matter, the studio has announced that one of its crown jewels, the Indiana Jones series of films, will be arriving on Blu-ray. And it may seem some way away, but the George Lucas and Steven Spielberg adventure flicks will be "excavated" on an as yet undisclosed date in the autumn. The official announcement states that all four films, from Raiders Of The Last Ark through to Indiana Jones And The Kingdom Of The Crystal Skull, will be in the "highest possible definition picture and audio presentation". They will also come complete with a "best of" collection of extras, including documentaries, featurettes, interviews and "a few new surprises".
---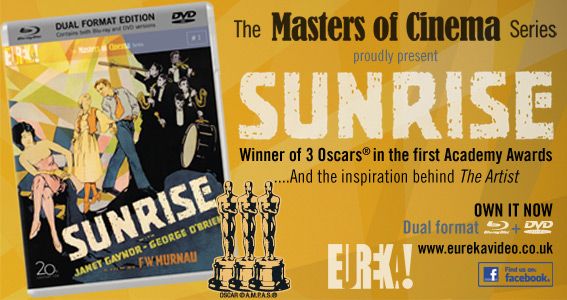 ---
Sticking with Paramount, and keep an eye out for long-running TV show Mastermind next Friday (March 23). For one of the key contestants will be the studio's catalogue marketing expert Vicki Davis. The former Virgin Retail and Fox staffer will be answering questions on her specialist subject before going on to the general knowledge round. Her specialist subject? Nirvana. The quiz was filmed last year, but she's remaining tight-lipped so as not to spoil the fun of the notoriously tense programme. Good luck from The Raygun, all the same…
March 20 will see the culmination of a year-long Industry Trust For IP Awareness initiative that has seen schools from across the country create their own advertising campaign aimed at encouraging their peers to choose legitimate options for watching films, rather than illegal downloads and streams. The Trust worked with charity Film Education on the Be©reative Powered By ScreenThing initiative, with some 120 schools and 900 pupils taking part. Tuesday sees an awards ceremony to close off the initiative, which has been praised by the likes of Johnny English Reborn director Oliver Parker, who said the work was "amazing". Industry Trust director general Liz Bales said: "Education has a big role to play in helping young people understand the value and importance of copyright. But when it comes to young people's online behaviour, it's not enough that we simply show them where they can access official content. We need to help them understand the value of film and TV and help them appreciate the role copyright plays in ensuring the industry can keep creating the film and TV shows they love."
To the Wired screening rooms north of Oxford Street for a special preview screening of Kaleidoscope's wonderfully titled homegrown horror flick Strippers Vs Werewolves. And it lives up to its name, as assorted scantily clad ladies and lad mag favourites take on some hairy palmed creatures, including familiar Brit names such as Billy Murray, Steven Berkoff, Martins Compston and Kemp and rising star Nick Nevern; there's even a cameo from horror legend Robert Englund. The film is due on DVD and Blu-ray in May after a limited theatrical and it really is, thanks to its title and sleeve, a thoroughly commercial proposition. We'll have more on this in the coming weeks, and, as Kaleidoscope's Adam Sergeant said: ""SvW is a strong genre title with massive red top and lads market potential. The marketing is centred on the Empire, Leicester Square premiere, on Tuesday April 24 - where the full cast will be in attendance. We'll also have a little fun with strippers and werewolf street actors causing a little controlled havoc outside the cinema, plus the usual press, online and social media support. Our Facebook page is performing incredibly strongly and viral content is being lapped up across the web. This will be boosted further by the release of a series of bespoke apps released in the run up to the DVD release on May 7." We're eagerly awaiting our tickets for the premiere…
---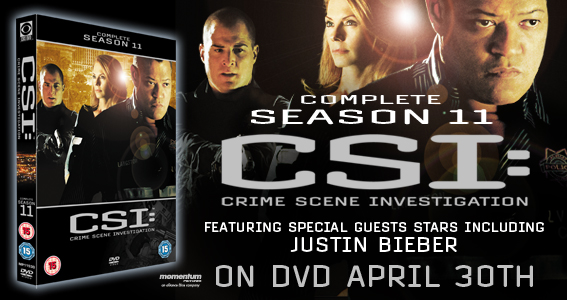 ---
At the opposite end of the spectrum for the eponymous stars of the above Kaleidoscope release comes an interesting one from Acorn Media. Earthflight is a stunning natural history series from the BBC, due on DVD from the company on March 26, ahead of a planned April 16 bow for a Blu-ray version. The programme, narrated by former Doctor Who David Tennant takes what is quite literally a bird's eye view of the world. As Acorn's Paul Holland said: "It's a real pleasure to be involved with such a landmark BBC TV series, rich in stunning imagery, using unique technology to capture images never seen before. We certainly expect DVD sales to take flight." You can see a clip of this phenomenal programme
here
…
FremantleMedia Enterprises is not only looking after an ever-growing roster of distributed labels, but the company is also looking at an increasingly hefty release slate for 2012 and beyond, with a ramped up production slate from the media company's assorted arms to look forward to in the coming months. And to meet this ever-growing selection of big franchises, from children's fare to much more grown-up material, the company is upping its staff. Newest appointment at FremantleMedia Entertprises sees former BBC Worldwide, Entertainment Rights and 2 entertain staffer Julia Rich appointed as head of marketing to oversee its UK home entertainment output. Other changes see the promotion of Claire Bailey to head of sales. Bailey, who has been at FME for four years after stints at Universal and Paramount, is now responsible for managing the UK sales team, along with overall responsibility for all accounts. The company has also recruited Helen Arden, who joins as national account manager. Arden, who has worled for the likes of Fox and Spirit, will manage some of the major accounts as well as looking after digital sales. FME's Pete Kalhan, svp for home entertainment, EMEA said: "With an ever burgeoning release schedule and growing number of platforms that will need to be serviced, it was important that we restructured with a view to anticipating future business needs." Rich added: "I'm delighted to join FremantleMedia Enterprises at such an exciting time. We have a strong slate of new shows coming through such as Tree Fu Tom which launched on CBeebies last week; Monsuno which is set to be huge brand for young boys this year and headline drama titles such as Hit & Miss and Wedding Band. Returning hit Merlin and our strong catalogue continue to perform in the market. We are looking to be really creative in our approach to product, marketing and sales to ensure the success of our great content."
---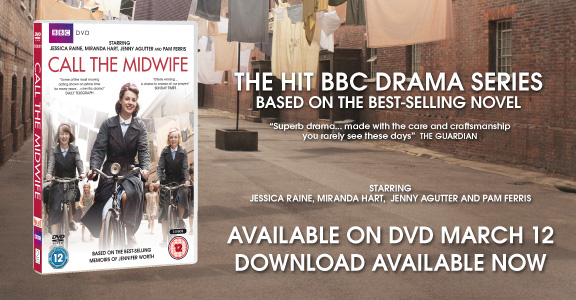 ---
There's been a raft of promotions and assorted job changes at Artificial Eye and the company is also on the lookout for staff too. The move has seen Debbie Rowland promoted to the role of director of sales, marketing and distribution. On the home entertainment front, Steve Lewis becomes head of home entertainment, Paul Diment head of sales and marketing. Leo Brend has been upped to the role of director of technology, while Ben Luxford becomes hread of theatrical distribution. Jon Rushton has been made group head of publicity for Curzon Artificial Eye. The company is hiring in three positions in the home entertainment sector, in marketing, sales and publicity and is also planning to take on a managing director for its Curzon Cinemas arm. Commenting on the promotions, ceo Philip Knatchbull said: "We now have the structure in place to help us achieve the growth and long term strategic goals that we have set out for the company. We have a clear vision for our company and I have every faith in every member of the team in terms of our ability to achieve that success together."
The job changes at Artificial Eye come as the company continues to grow, with 2012 set to be its biggest year thus far. It's already enjoyed sizeable hits this year on DVD and Blu-ray with Melancholia and We Need To Talk About Kevin (the latter was its biggest ever week one seller). Q1 closes out with Andrea Arnold's new take on classic Wuthering Heights and the following quarter looks hectic, taking in new to DVD and Blu-ray theatrical releases such as Terrence Davis' latest The Deep Blue Sea in April and, in June, Kristen Scott Thomas and Ethan Hawke in Pawel Pawlikowski's The Woman In The Fifth. Classic films come in the form of DVD and Blu-ray sets of classic Ingmar Bergman titles and a reissue of Jean Vigo's L'Atalante. Artificial Eye's Chelsea imprint continues too, with the theatrical release of Western Blackthorn and Scandinavian Bourne-style thriller ID:A in April.
And we'll end with some interesting plans for an event due to take place next week. We'll be reporting more on this in the fullness of time, but Revolver is the latest company to take to Twitter for the launch of one of its titles. Tough Australian saga Snowtown, one of last year's best films, and certainly one of the most uncompromising, is due out next week on DVD and Blu-ray and the company has put together a major event which it claims will take the concept of live-tweeting DVD releases (see previous newsletters) to the next level. Next Thursday it is hosting a screening of the Aussie film, attended by director Justin Kurzel. The audience at the event in London will all be live tweeting at the same time as consumers watching their copies at home. Adding another layer will be Kurzel himself, introducing the film as well as sharing inside information, links, clips and other behind the scenes detail about the film. The screening will be followed by a webchat and Q&A with the director. Revolver's Martin Hearn said: "We wanted to make it a little bit more interactive. Some of these elements have been done before, but we've tried to bring everything together here. It'll be interesting to see people's reactions to some of the film's sequences and subject matter." Tweeting will be done under the #snowtownlive hashtag. It forms part of a campaign that will include press and online advertising.

---
QUOTE OF THE WEEK
The members of the coalition are making significant progress at developing a cooperative system to educate consumers and deter copyright theft."
US ISPs inch closer to an agreement to work with copyright owners to clamp down on online piracy, according to a Center for Copyright Information spokesperson.

---
It's been one of the most talked about films of the year, with a wealth of comment, both negative and positive, but after all the brouhaha, John Carter finally arrived at UK cinemas and took just under £2 million in its opening frame, edging out The Best Exotic Marigold Hotel. It was a week that also daw The Woman In Black become the most successful film of the year, while other new entries in the top 10 included The Raven and Bel Ami, which both took just shy of £300,000.
They're at it again… Martin Scorsese and his current muse Leonardo DiCaprio are set to team up again for the fifth time for The Wolf Of Wall Street. The film follows the current subject du jour, financial wheeler dealing and, with a team that includes Boardwalk Empire and Sopranos producer Terence Winter scripting, you know it's going to be a belter…
News is filtering out about a sequel to 300, the hugely successful sword and sandals pic from Warner. Although Rodrigo Santoro is set to replay his role of Xerxes alongside the likes of Eva Green, we're just waiting to hear confirmation of the title. 301? 300 2? 300 II? The possibilities are endless…
We don't know about you, but we're currently hooked on Channel 4's Homeland, which also makes us remember the heyday of its natural predecessor, 24. So whither the 24 film starring Kiefer Sutherland as the uber-stressed agent Jack Bauer? Well, the on-off project is apparently off again this week, although Sutherland himself has again stated his desire to allow the film to see the light of day…
Here's some light reading for you… (If you can't face it, we'll be posting a fuller review on our website when we've waded through this hefty tome…)
If that was too much, here's something a bit more enjoyable, a Cockney name generator to tie in with the forthcoming Wild Bill…
As featured last week on our newsletter, this is due from G2…
More locally signed product, this is due from Signature…
Another week, another Tim Burton trailer:
From the Paranormal Activity gang, this looks effective spooky fare:
To subscribe to The Raygun newsletter, p
lease email
info@theraygun.co.uk
To unsubscribe, email
info@theraygun.co.uk
with unsubscribe in the subject