SONY WINS FIRST INNOVATION GONG
HMV BAGS TO RETAIL AWARDS…
FULL BASE AWARDS ROUND UP
LORD BUCKETHEAD REVIVES VHS PR STUNT
RENTALS ENCOURAGE YOUNG VOTERS
TOILET HELPS T2 TO A ROYAL FLUSH
ARROW UNVEILS MORE RELEASES…
UNIVERSAL PUTS UP A WALL…
CRITERION LAUNCHES CINEMA PLAN
QUOTE OF THE WEEK
---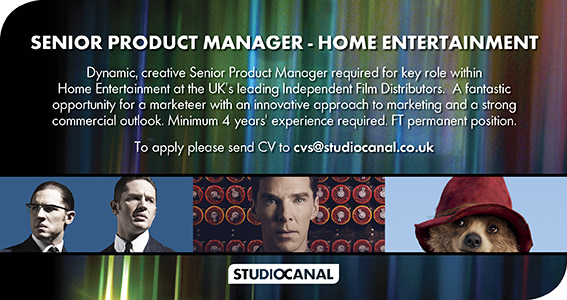 ---
If you can't read this newsletter or see the ads, please click here
It Was A Good Week For... Universal and all the other winners at the BASE Awards…
It Was A Bad Week For… Commiserations to those shortlisted for BASE Awards who didn't win through, a few we'd have bet the house on too…
The BASE Awards took place as the general election was drawing to a close, and, in a strange way, there were parallels between the two – some surprising voting, some very popular decisions, a few upset faces, a lot of noise and, by 2.30 or so, chaos and the idea that no-one really knew what they were doing. Or at least that's the flippant way of viewing it. But, as the hangovers subsided, the lucky winners were proudly displaying their BASE awards on their desks on Friday June 9 and BASE staff should be celebrating another successful awards event held at its now regular home of Tobacco Dock, Wapping, east London. Universal was also celebrating too, after the major picked up not only the Distributor Of The Year gong based on its 2016 chart performance, but a further five gongs across the board, straddling different genres and sectors.
Once again, Universal dominated the proceedings, with other notable successes being marked by the likes of eOne, with a further two gongs, and there were two for Sony Pictures Home Entertainment too, a further brace for Disney, one of which was in association with Tesco. Also on the retail side, there were two apiece for Sky Store, further cementing its position as a key retailer for film and latterly TV product and two well deserved gongs for HMV too. We'll run through the awards below, but, commenting on the event itself, BASE chief executive Liz Bales said: "The BASE Awards has once again been a fantastic success, we are very proud to be able to shine a light on the category and highlight the innovations and achievements generated by such highly skilled and talented teams and individuals. The category is continuously generating fresh and engaging content and campaigns to satisfy UK audiences and it's vital that this work is recognised and celebrated. Congratulations to all the nominees and the winners."
So on to Universal. As well as distributor of the year, it won marketing awards for film, non-theatrical, for House Of Flying Arrows, for marketing campaign films in the £1 million to £4.99 million bracket for The Witch and for films between £5 million and £14.99 million for its marketing for Warcraft. Universal also fought off keen competition in marketing for special interest, winning for Romesh Ranganathan. As if that wasn't enough, it was also significantly involved in picking up the PR Initiative of the Year award, alongside Paramount and Zero Degrees West, for its involvement in the Star Trek Beyond campaign. Commenting on its gongs, Universal md Ian Foster said: "We are thrilled with Universal's six wins at last night's BASE Awards. To be named 'distributor of the year' and then go on to be the most successful studio (with wins in five categories) was just fantastic. The evening was a wonderful celebration of the team's hard work and achievements across such a breadth of titles and campaigns. We look forward to continued Home Entertainment success in 2017 with fantastic slate ahead."
---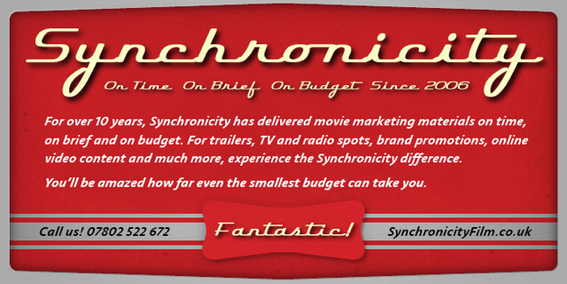 ---
Sony Pictures Home Entertainment had a strong night, capping a good week for the studio, after winning one of the catalogue marketing awards for its work on the excellent Criterion Collection, as well as bagging the inaugural Outstanding Innovation Award for its Affinity Ranging Solution, its groundbreaking ranging development which transposed a digital idea into a bricks and mortar world. It was a keenly fought category, which included Disney's excellent Big Sleeve Editions, the Official Charts Company's Film Download Chart, and Universal's Making DVD Special Again. Commenting on its success, SPHEs Aodan Coburn said: "We are absolutely delighted with our success at this year's event and are especially proud to be the first winners of the award for Outstanding Innovation. Innovation is the cornerstone of everything we do at Sony. This is a real recognition of our drive to use consumer insight to grow our business and support the category."
Kudos too to Arrow Video, which picked up a richly deserved gong for Campaign of the Year for Catalogue Single Product for Donnie Darko. Commenting on its success, Arrow chief Alex Agran said: "The team are absolutely made up to have won this award - it was 100% a team win as the whole company planned and worked on this release. We had everything aligned beautifully for this campaign across theatrical, physical and digital and I think if ever a film deserved to be re-discovered and enjoyed again, it was Donnie Darko. Fantastic night, thanks to Liz and the whole Base team for putting on another great event."
HMV deserves plaudits too, for continuing its remarkable renaissance following its difficulties a few years ago, picking up the Retail Store of the Year, remarkably for the fifth year running, with a further gong or the Physical Retailer of the Year Initiative for its HMV Hollywood Classics activity. Commenting on its success, the company's Dave Athey said: "It's hugely gratifying for HMV to be recognised once again as Retail Store of the Year, along with the Retail Initiative of the Year award for Hollywood Classics – both awards are testament to all HMV colleagues who continue to present DVD, Blu Ray and UHD to our customers in new and inspired ways. "
---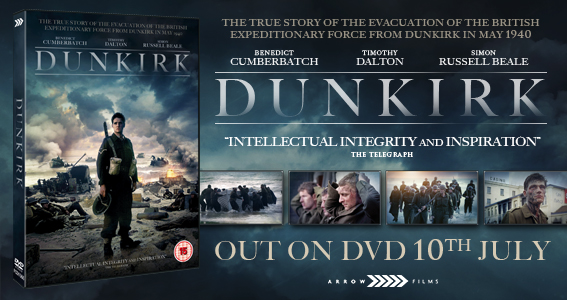 ---
Sky Store had another good evening – it must love going to the BASE Awards given its success in recent years. This time around it picked up the Digital Retailer of the Year award, as well as the Digital Retailer Initiative of the Year for its Christmas voucher activity. Commenting on its success, Damien Read, director of Sky Store, said: "To win the Digital Retailer Initiative of the Year and the Digital Retailer of The Year awards this year, continues to show just how successfully we have established ourselves as the key player growing the home entertainment industry. Our continuing strong revenue growth tell us that customers are loving the exciting content we offer them and these awards show that the industry are continuing to recognise us."
Other notable successes on the night included two awards for eOne, which won out in the children's sector for Stick Man, as well as Campaign of the Year for Film – up to £1million Box Office with Oasis documentary Supersonic. Disney's two awards came for Retail In-store Theatre Initiative of the Year, shared with Tesco for its work on Star Wars: The Force Awakens, as well as Title of the Year, also for Star Wars: The Force Awakens – as anyone following us live tweeting on the night might have seen, stormtroopers turned up help marshall its team on stage to pick up their award. Marketing Campaign of the Year for TV went to BBC Worldwide for the acclaimed Planet Earth II, while Campaign of the Year for Film Over £15 million Box Office went to Fox for Deadpool. Supplier of the Year was Once Upon A Time, while Home Delivery Retailer of the Year was amazon.co.uk. We'll have more reaction next week with further comment from some of the other winners – feel free to send us your thoughts on the industry's big night out too…
---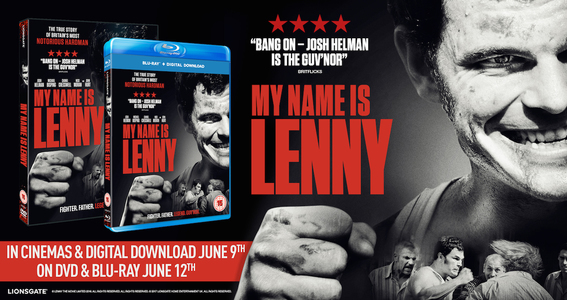 ---
Election news now, and the smart, or daft, dependent on which way you look at it, got home from the BASE Awards and sat up for a good few hours to watch the election news filtering in. And some may have wondered who on earth that Lord Buckethead guy was, the one with the, er, bucket-like contraption on his head who stood against Theresa May in her Maidenhead Constituency, even outdoing the Monster Raving Loony Party candidate in terms of votes. He became an overnight sensation, all over social media on the day after the election. But who was this mysterious character? Those with a long memory will have instantly recognised the character. John Hayward, former trade press editor on magazines such as Video Business, emailed us to talk about the character. "Mike Lee, best known for releasing cannibal nasties in the 80s on the Vipco label, bought the Star Wars spoof Gremloids for UK VHS release in 1984-5. Metal-hatted Buckethead was one of the villains, and Mike, so it was said, donned the giant iron topper for the first time in in 1987 when he ran against Thatcher in Finchley representing the Gremloids Party in a brave but doomed bid for video publicity. Sadly he didn't win. He carried on with this malarky against Major and Blair, but had mysteriously vanished in recent elections until cropping up in Maidenhead vs the Maybot yesterday. He polled 249 votes, which is a Gremloids record, but failed to put much of a dent in May's landslide. My question is - who's under the top hat and is Gremloids heading for a Blu-ray release?" Others joined in too – good to see rental store 20th Century Flicks in Bristol talking about dusting down their old VHS copy too. We have asked Lord Buckethead via Twitter about his involvement, who is under the mask, and a few other questions too. More next week…
Talking of rental stores, our old pal Dave Wain up at Snips Movies on The WIrral, in the north west of England, came up with a wizard wheeze to encourage more young people to vote by telling 18 to 24-year-olds that they might be in with a hanse of a free film rental from the store, as long as they had voted in the election. Wain said: "The overall aim of the promotion was just to remind young people about the importance to vote, so I was keen to send the message of 'reward yourself with a free rental' and show me a polling station selfie. It was pretty successful to be honest, just falling short of hitting double figures, with the added irony that one 21-yr old used his free rental to pick up George Galloway's The Killings of Tony Blair documentary. With the sheer volume of chatter on social media being geared towards mobilising a large 18-24 turnout, I was just keen to add my voice to the mix. For too long this demographic haven't been engaged in politics, so to see them so energised and feeling a part of their community along with the comfort that their voice matters is pretty damn cool. It's our duty as a democratic society to encourage that by any means possible, so I think we all need to take a little responsibility to bring our communities together."
And on to the sellers this week, as the eagerly awaited Trainspotting sequel, aka T2 Trainspotting, hit the shelves this week, complete with in-store point of sale that included a toilet (installed in an HMV store) and with Ewen Bremner supporting the release, complete with plenty of interviews and activity in Scotland and beyond, helping the film to number one in the Official Charts Company's midweek bulletin, after selling some 56,000 on its first few days on sale. Commenting on its success, SPHE product marketing manager Amy Sawyer said: "Trainspotting fans have waited over twenty years for a sequel to Danny Boyle's iconic 1996 film and T2 delivers brilliantly. The campaign capitalised on the incredible reviews and fan reception, with particular focus on converting Scottish consumers via bespoke messages and creative executions. We've also worked closely with our retail partners to achieve incredible set up across the board. The character of Spud emerged as a real fan favourite so we were thrilled to work with Ewen Bremner on a wide range of PR activity, including an appearance on last weekend's Sunday Brunch, a web chat with Guardian readers and a standing-room-only Q&A and signing event at the Fopp store in Edinburgh."
T2 is ahead of Split, featured here last week, with Sing at number three, Hacksaw Ridge at number four and xXx: The Return Of Xander Cage at number five. Other new entries in the Official Charts Company midweek bulletin included Denial at number 11, Studiocanal's Gold at 13, Beatles doc It Was 50 Years Ago at 15 and Jawbone at number 19. The latest WWE biggie, Wrestlemania 33 is at 21, more on that below, with, below those, Headshot new at 29, The Perfect Weapon at 34 and The Space Between Us at number 35.
---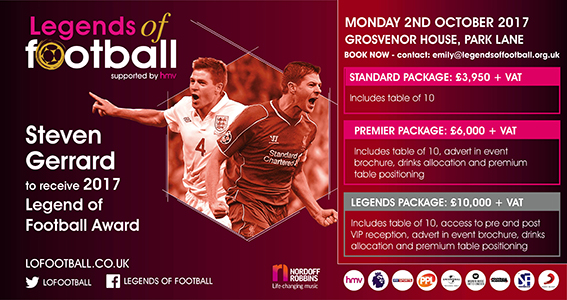 ---
And more on that Wrestlemania release, with Fremantle enjoying a success with what is traditionally the biggest event – and release – in the wrestling organisation's calendar. Sales are up on Wrestlemania 32 in its first few days on sale, no mean feat, as the company's Ken Law noted. He said: "WrestleMania has got off to a great start – better than last year. We produced a number of SKUs and retailer exclusives that we advertised in the national press and this really caught the imagination of the fans, some of whom bought every variant proudly posting their collections on social media. Social media was key with WWE's massive on-line footprint and reach getting our message direct to the fans. WWE talent also got involved with various Superstars posting, tweeting and re-tweeting the WrestleMania message. When the call-to-action comes direct from their heroes, the fans do take notice."
Back to Arrow and the team showed no signs of suffering on Friday post-picking up the BASE Award, unveiling its titles due out in September on the Arrow Video imprint. The titles on offer see the label further widening its scope, with more additions of classic titles as well as some for the real genre enthusiast. The label is also further looking for new titles to add to its roster too, with another recently made film joining the slate. Here's the company's Mike Hewitt, who said: ""Following on from an amazing BASE Awards night, we're thrilled to unveil our latest batch of Arrow Video releases today, with five great titles for UK release in September. Offering an eclectic and diverse range, the titles include a Mario Bava masterpiece with Kill, Baby… Kill!, a superb Italian murder mystery in the form of The Suspicious Death Of A Minor, the genuine British comedy classic A Fish Called Wanda and a legendary 70s Hollywood thriller with Edward Fox in The Day Of The Jackal. On top of that, we're proud to also announce a brand new British thriller, The Ghoul, following a theatrical release from August 4. Directed by Gareth Tunley and starring Tom Meeten, Alice Lowe and Paul Kaye, The Ghoul is exec produced by Ben Wheatley and is the latest standout addition to the current thriving new wave of British cinema." Arrow's Kevin Lambert added: "All of our September titles are filled to bursting point with new and archival extras that'll have the fans of classic cinema salivating, we're really happy with how they're coming together and we have strong expectations for how they'll be received."
Also on Twitter this week, announcing its slate for the coming months, was the BFI, which revealed its releases due from July through to September. It features a strong British theme, with August releases for My Beautiful Laundrette, with Stephen Frear's groundbreaking Brit film joined by Mike Leigh's marvellous Life Is Sweet. And into September, there's a trio of Ken Loach titles on Blu-ray for the first time – Raining Stones, Riff Raff and Ladybird Ladybird. Those are joined, in July by another from Abel Gance following on from the hugely successful 2016 release of Napoleon, J'Accuse, as well as another addition to the excellent Flipside sub-label, The Orchard End Murder, and a DVD and Blu-ray premiere for Peppermint Soda, which will appear in the BFI Southbank's A Woman With A Camera season and at other festivals. Commenting on the slate, the company's Phil Roberts said: "The BFI exists to celebrate British films and there aren't many homegrown directors as revered as Messrs Loach, Leigh and Frears. All the releases will be getting the full BFI treatment with contextualising extras and quality transfers and we are delighted to be adding these films to our roster."
---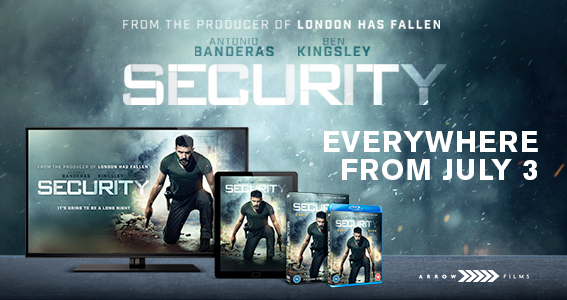 ---
Universal is certainly not resting on its laurels in the coming weeks, with Monday June 12 alone offering up a raft of titles from the company and its partners such as Paramount. Chief among these is The Great Wall, due on Monday. The film is a big budget tale directed by House Of Flying Daggers helmer Zhang Yimou and starring Matt Damon. The company is going after the Father's Day market, with plenty of TV support aiming for as broad an audience as possible. PR included a chance for journalists and influencers from the likes of Men's Health and The Culture Trip. Commenting on the release, the company's Emma Sihra said: "It has been great working on such a visually spectacular film, and with solid retail support we are confident it will convert well."
Meanwhile, Universal is also pairing two quality, Oscar-friendly releases together to maximise coverage for both of them as Fences and Loving, two racially charged, powerful dramas, arrive on physical formats. The former stars Denzel Washington and Viola Davis, who picked up a raft of gongs for her role, while the latter stars Joel Edgerton and Ruth Negga, who also earned plaudits and nominations. The pair will feature in joint print ads in the likes of the Daily Telegraph, Evening Standard and Guardian Guide. Commenting on the dual releases, Universal product manager Emily Evans said: "It has been great to work on such a highly regarded film as Fences and such a deeply moving and important story as Loving."
To Warner's London HQ for a special screening highlighting its forthcoming Father's Day friendly release of a mammoth 40-film boxset featuring films making up the greater part of Clint Eastwood's career. The actor turned director has become synonymous with the studio for almost 50 years, this contains everything from Dirty Harry to the Bridges Of Madison County, from Every Which Way But Loose to Bird, and The Outlaw Josey Wales to Unforgiven. Assorted journalists and influencers were in attendance for a screening of the latter (which is still one of Eastwood's finest as actor and director, one that won him both Best Director and Picture), with all being encouraged to tweet under #WBFathersDay hashtag, helping highlight the boxset's potential as a Father's Day gift. What was warming was to see such a good turnout for a DVD screening and such enthusiasm for the event, showing that if you build it, or at least host a screening, they will come. The title was officially released on Monday June 5, in plenty of time for the big day on June 18. Warner marketing manager Saffron Douglas said: "We're really proud of the new Clint Eastwood box set and were happy to see such a great turnout for our Father's Day screening event!"
More catalogue screenings on the way too, as the Criterion Collection, through its ongoing deal with Sony Pictures Home Entertainment, is partnering with the Regent Street Cinema for a monthly night. The pair will host Criterion films timed to coincide with their Blu-ray release at the wonderful venue in the heart of London's West End. First up is The Fisher King on June 14, followed by Stalker on July 19 and The Lord Of The Flies in August. Regent Street Cinema director, Shira Macleod said: "We are delighted to be working with The Criterion Collection on this on-going programme of launches and events which offers new perspectives on important works of cinema, a shared goal of both ourselves and Criterion. We look forward to welcoming new faces to the cinema for these fun events throughout the year."
More Sony news and the company is preparing for a busy summer at cinemas, ahead of the inevitable Q4 home entertainment deluge. Chief among its releases is the new film from a revitalised Spider-Man franchise, Homecoming. And the studio has this week unveiled its latest trailer for the blockbuster after joining forces with the Industry Trust for IP Awareness for the latest Moments Worth Paying for ad. It keeps the same key campaign message as its predecessors, pushing the benefits of seeing the film legitimately and the importance of copyright, directing consumers to findanyfilm.com to to find the right sources to see it. It was set to break at cinemas across the DCM and Pearl and Dean estate on Friday June 9 ahead of the July 5 theatrical bow, with further outdoor activity. Sylvia Dick, Head of Audience Engagement at Industry Trust for IP Awareness said: "We're seeing new technologies make the journey to infringement much more accessible to a broader and wider audience. Meaning it is now more important than ever for trailer messaging to really highlight and reinforce the big screen experience of cinema, which our research continues to demonstrate as a message that resonates with audiences. In this exclusive Sony Pictures really took on board the messaging and together we were able to create a trailer that brings that message to life." Ian George, Managing Director, Sony Pictures Releasing said: "We're delighted to partner with the Industry Trust on this terrific trailer for Spider-Man: Homecoming. It's a big summer ahead with lots of major films making their way to screens this summer and it's incredibly important to remind fans of the hard work that goes into making these films and encourage audiences to experience them the way they were intended, in the cinema, by working with the Moments Worth Paying For campaign."
---
A big thank you to the press office at Disney for hosting The Raygun team, made up of editor Tim Murray and assorted writers who have worked with us in the past before (Toby Weidmann, Alex Kidd, Dan Auty and Ian Gilchrist) at its annual media quiz night in the West End. Sadly, our crown from two years ago had slipped, but a great night nonetheless…
"The Alliance and its members are clear – we want the UK to be the best place in the world to create IP. That requires a commitment from Government and from all across the political divide to protect IP rights and to take action where those rights are being infringed. As we head towards the start of Brexit negotiations it is also vital that we do not allow for the erosion of current IP rights and, in some cases, seek to increase protections to ensure we maintain our world leading edge in exports, creativity and culture. The Alliance will continue to work with the new Government to ensure that IP continues to be the foundation that underpins our business, cultural and economic growth."
Eddy Leviten, director general of the Alliance for Intellectual Property on the tasks ahead for the new government after the election.
The blockbuster season continues to heat up, with only two new entries in the UK box office top 10 after impressive opening weekends in the shape of Wonder Woman, with more than £6 million, and not far below it with £4.6 million, Baywatch…
Just as the latest from the ever-wonderful Joel Edgerton, Loving, arrives in stores in the UK, the actor and sometime director has announced plans for his next project behind the camera, as he is set to adapt autobiographical tale Erased Boy, which tells the story of a gay teen whose parents force him to undergo treatment to "cure" him. Nicole Kidman and Russell Crowe are both tipped to appear as the parents, Edgerton himself will also star.
A political battle with the president and government on one side and the press on the other may sound familiar in the US, from Watergate through to the current turmoil in Washington DC, but it's fertile ground and will also be the subject of Steven Spielberg's next film, of which more details have emerged this week. The Papers, formerly known as The Post, follows Vietnam War-era shenanigans as the government wanted too escalate the war, just as the newspapers including The Washington Post, were battling to report freely on it. Tom Hanks and Meryl Streep star as the figureheads of the Post, with a cast that includes the likes of Bob Odenkirk, Jesse Plemons and Alison Brie…
And there we were, feverishly live tweeting the BASE Awards… For more of that kind of stuff, plus some additional swearing, tomfoolery and snide remarks, follow us on www.twitter.com/theraygun
Let's hope the TV series is as good as the film…
Like we needed any reason to never go camping again…
To subscribe to The Raygun newsletter, please email

info@theraygun.co.uk
with subscribe in the subject matter
To unsubscribe, email

info@theraygun.co.uk

with unsubscribe in the subject
For editorial or advertising queries, contact

tim@theraygun.co.uk