July 2020
As we fully come into summer, we find ourselves in a world of transition. The challenges have been many in these past few months and people are grieving in numerous ways.
 Mata Shakti Ashram upholds these truths:
Black Lives Matter. We must all stand firmly against every expression of racism, including police brutality, and stand in solidarity with all individuals and families which suffer its effects.
No Human Is Illegal. (If you're not Native American, you're an immigrant! Remember that.)
Love is Love. All genders, all ways.
Women's rights are Human Rights. Love the woman you are. If you are a man or any gender, love the feminine wisdom within and without.
Water is Life. Revere all life - human, animal, plant, soil, water, air.
And especially, Mata Shakti Ashram upholds that human beings are magical and intuitive. We have everything we need within us to heal ourselves, each other, and the planet. 
It is my humble prayer that the offerings of counseling, yoga, and meditation will help you find the magic and healing within you so that you can share with others!
If you are looking for some inspiration, I highly recommend the book "See No Stranger" A Memoir and Manifesto of Revolutionary Love by Valarie Kaur. 
As the Beatles once said, "All You Need is Love"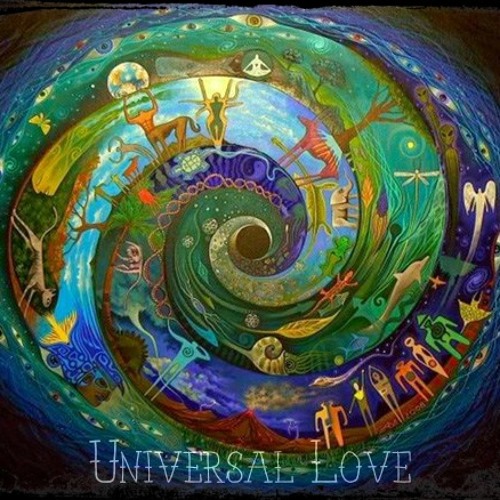 Highly sensitive people: There will be an HSP group gathering on Zoom on July 8 from 6 - 7:30 pm.

Please email me to register for the class and receive the link: hardarshan@sacredlistener.com
Individual counseling sessions continue to be available via phone, Skype, FaceTime, or Zoom. 
Location: 305 Glenwood Drive, Chapel Hill, NC

Fee: $15 drop in or $10 per class when purchasing a 5 class pass.

Classes remain on pause until further notice. Contact me for private Skype classes.

Continuing the Ganpati Kriya Meditation! Last month, I posted instructions for this meditation "To Make the Impossible Possible". A few of us were doing it at 7 am every morning, separately in our own homes, but supporting each other all the same. We have committed to doing it for another 50 days, finishing a total of 90 days of practice on August 19. Please feel free to join us. If you can't access instructions for the meditation online or from last month's newsletter, let me know and I'll send you the directions.

 

Kundalini Yoga and Meditation Workshops

Oriental, NC at The Yoga Studio




(topics to be announced) These may not happen due to the Pandemic - I'll keep you posted.




For more information & to register:

contact Susan: susandkoepp@gmail.com

 

 

Kundalini Yoga Teacher Training, Level One          

                   

 

 

 




Level One Kundalini Yoga teacher training takes place each year in Chapel Hill.

The dates for the next course have been changed so that we can meet in person safely. We will begin in March of 2021 and finish in December of 2021.

Register by January 1 and save $200!

Inquire about exact dates and request an application:

hardarshan@matashaktiashram.org

 

Level Two: "Vitality and Stress" has also been rescheduled.

The new dates in 2021 are: February 27, 28, 29 and March 5, 6, and 7. Save the dates!




 

this month's wisdom quote

 

"Power without love is reckless and abusive, and love without power is sentimental and anemic. Power at its best is love implementing the demands of justice, and justice at its best is power correcting everything that stands against love."

Dr. Martin Luther King, Jr. 

 

These words echo the yogi's understanding that Shakti (power), and Bhakti (love and devotion), need to be balanced!

 




this month's recipe for health and happiness!

Making your kitchen into a temple for vegetarian food also helps to heal yourself, those you feed, and the planet!

 

HarDarshan's Veggie LoMein

another cooked dish with lots of veggies!

 

Ingredients:

about 15 shiitake mushrooms

1 bunch broccolini, washed and trimmed

1/2 red pepper, washed, sliced, and cut into bite sized pieces

1 small zucchini, washed and spiralized (if you don't have a spiralizer, you can use a vegetable peeler to make long thin strips)

1 small yellow squash, washed and spiralized

1 carrot, washed and spiralized

rice ramen noodles (1 "brick" per person)

1 tsp. toasted sesame oil

green scallions, sliced for garnish

 

Method:

Place the spiralized zucchini and yellow squash in a colander. Sprinkle with the 1 tsp. of salt and allow to rest until ready to stir-fry.

Cook the rice ramen per package instructions, drain, and rinse with cool water.

Combine the tamari, maple syrup, and sesame oil in a small bowl. Drain and pat dry the zucchini and squash with a clean towel, removing as much moisture as possible.

Add the mushrooms and water to a large skillet. Simmer until the water has cooked off. Add 1 TB grapeseed oil and saute the mushrooms for about 5 minutes, until browned. Add the broccolini and red pepper. Saute until the broccolini is bright green, and then remove from the skillet. 

Add 1 TB of oil to the skillet and add in the cooked ramen. Toss gently as the noodles start to sear. 

Push the ramen to the side and add the spiralized veggies. Toss and allow to sear. Add the other cooked vegetables and toss in the sauce. Stir fry until hot and garnish with green onions. 







 

   

For psychotherapy services: https://

sacredlistener.com

Next HSP group will be on Zoom. July 8, from 6 - 7:30 pm. email me to register and receive the link. hardarshan@sacredlistener.com

 

Service Opportunity

Mata Shakti Ashram welcomes your support! How can you help?

Time and Talent: help with yard and garden maintenance, upkeep of classroom and workshop/training spaces, vegetarian raw food prep, help with social media and technology. Talk to your friends and personal community about Mata Shakti Ashram, for we are truly "grass roots"!

Finance/Funds: Donations of money to assist Mata Shakti Ashram pay the overhead cost for the current space, pay guest teachers, and provide some scholarships to those in need. Let us know how much you are willing to pledge monthly or yearly over the next year to 5 years, as we prepare the non-profit status. Every donation will receive a class pass to share with a friend to acquaint them with the ashram.

Thanks to Janna Arbogast,Brian Cooper, Catherine, Kevin Millar, Lisa Brown, Sahej Anand Kaur, Jennifer Pittman, Lindy Hoeft, Joni Liebel, Michelle Hill, Sat Inder Kaur and Karta Purkh Singh of Kansas City's Param Tirath Ashram, Elke/Keval McCalla, Ranpreet Kaur, Shirin Negmodjanova, Connie Boston, Mary Radulescu, Barbara Lynn Freed, Updesh Kaur, Florence, Wasalisa Davison, Harbhajan Khalsa, Param Terath Kaur and Ashley Jackson, who have already given their support!

Sacred Listener, Transpersonal Counseling and Kundalini Yoga, Chapel Hill, NC