Welcome to CMCA(UK)
British summertime is officially here and we'd like to kick off the sunny weather with a round up of the latest news from CMCA(UK). A lot has certainly happened since the publication of our last newsletter back in March and even more since our first newsletter from December, including the introduction of our innovative new ATOM service, a pioneering joint venture and another exclusive new offering. All of which will be unveiled at the upcoming COG Conference & Exhibition.
Please bear with us if you have received this email in error, you can unsubscribe at the bottom of the page but if you would like to find out more about us feel free to read on...
CMCA(UK) Principal Sponsor of COG Conference & Exhibition 2013!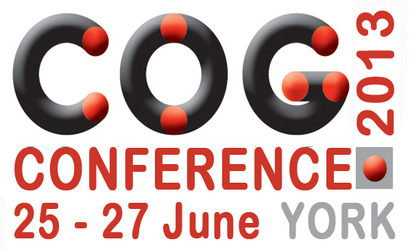 CMCA(UK) announced in our last newsletter that we are the principal sponsor of The 2013 Component Obsolescence Group (COG) International Conference and Exhibition. This month we can announce that
CMCA(UK) will also be unveiling a pioneering new service, the likes of which was previously unavailable under one umbrella. This, together with the launch of ATOM (Assured Total Obsolescence Management) and the introduction of an exclusive new OM solution means that we will have the ability to deliver a complete Obsolescence Management solution for any environment and at any level, further enhancing our capabilities and extending our global presence.
If you would like to attend the COG exhibition it's not too late to secure your place. Practitioners from all aspects of the supply chain and across all sectors are strongly encouraged to participate. You can download the Exhibition Visitor booking form here free of charge and return direct to admin@cog.org.uk by 20th June at the latest.
We look forward to meeting both exisiting and potential customers alike and you can find us at stand number 11. Meanwhile, please feel free to contact Antony Elliott if you would like to express an early interest in learning more about any of our new services.
Quality at the Heart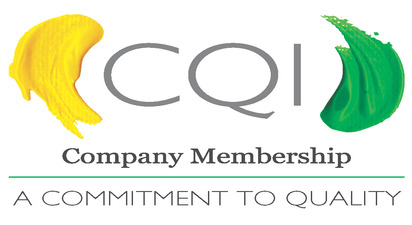 Having recently enrolled as member's of the Chartered Quality Institute and with our ISO 9001 recertification visit scheduled for 17th-18th June, we thought it worth reminding our customers that at the heart of this, as always is our company policy;
"To provide products and services of the highest quality and value to our customers. Gaining, and more importantly retaining, their respect and loyalty."
CMCA(UK) awarded Benchmark Opportunity for the Management of Obsolescence
CMCA(UK) is delighted to report that it has been awarded a contract by the Tobacco Manufacturers Alliance to develop a cross-industry benchmark for the management of obsolescence.
The Tobacco Manufacturers Obsolescence Management Standard will be developed over the coming months before being formally introduced by the Alliance in the third quarter of 2013.
Speaking at the inaugural workshop held in Hannover on 6th June, Darren Topley, Obsolescence Strategy Advisor at CMCA(UK), announced,
"This is an exciting opportunity to assist the world's leading tobacco manufacturers in developing and establishing an Obsolescence Management standard for adoption across the industry, allowing the stakeholders to acquire essential obsolescence knowledge and achieve greater control of related costs. The desire of the tobacco manufacturers to introduce a standardised obsolescence management framework and their willingness to collaborate on common processes will ultimately lead to greater obsolescence transparency and reduced through life costs across the tobacco industry".
Long Term Stores Success!
Pictured: The CMCA(UK) Stores team, James McCann, Tom Ratkovich, Matthew Kornel, Darren Rogers, Tom Harris and Justin Russell (not pictured).
A huge congratulations is in order for our Long Term Stores Team, who have all passed their IPC recertification's. The tests are for ESD control and we are extremely proud to announce that all 6 staff members passed with flying colours. Well done to the LTS team!
We are also pleased to report we have recently increased our storage capacity at our two LTS sites. Both have now inherited 5 extra storage cabinets, vastly increasing our capacity.
Thank you!
May we take this opportunity to thank you for your time and for reading our newsletter, Please don't hesitate to contact us regarding any of our services or to see how we can help you contact our Business Development Manager Antony Elliott on +44 (0)1905 458 307 or email
Antony.Elliott@cmcauk.co.uk
.
In line with our 'quality at the heart' efforts we would like to take this opportunity to formally announce Kevin Buck as our new Business Support Manager. Kevin has accepted the role as the next step from his previous position with us as Quality Manager and endeavours to drive our company and staff forward to be the best we can be. We'd also like to congratulate Rachael Allen on her new position as Business Support Coordinator, working alongside Kevin. Both have taken on the extra responsibilities with great enthusiasm and are looking forward to the challenges the roles have to offer. Congratulations both!

We are delighted to announce that CMCA(UK) have been selected as one of only 6 companies who will be contracted to DSG Telford in order to assist them in meeting their user demands. An additional aspect of this contract is that CMCA(UK) will also be consulted by DSG in order to aid them in shaping their long term procurement strategy.

As we mentioned in our last newsletter we like to do our bit for Charity and this year it's very much about supporting our staff in physical challenges to raise funds for charity.

CMCA(UK) have four brave employees that have signed up for the CLIC Sargent Record Breaking Skydive! CLIC Sargent is a worthy charity who support young people with cancer and help their families. On Saturday 14th September our very own Emily Price (Marketing), Rachael Allen (Business Support), Elle Kimberlee (Codification) and Katie Halsall (OMS) will all be jumping from a plane at 10,000 feet, along with other plucky volunteers from around the country!! The team are hoping to raise £1400 for the charity so good luck to all and see you when you land!!!

We have a new face to introduce in our marketing department and that is the button-nosed face of Brindley, the CMCA(UK) Mascot. Brindley the bear was fortunate enough to accompany our MD Rob and Obsolescence Manager Chris on their recent business trip to Malaysia and certainly made an impression on all who met him. Brindley certainly looked like he enjoyed the hospitality.

Follow us on Twitter to keep up with the adventures of Brindley.