=======================================================
Combat Youth Mobile Phone Crime
1 in 5 youngsters get their phone stolen so says the National Statistics. The Home Office and the Mobile Industry Crime Action Forum have developed a website for teachers and parents to combat this through:
- Videos
- handouts in PDF
- Lesson plans for KS2-4 in ICT Drama and English
- A competition for youngsters to create their own safety video
Well worth a look.
=======================================================

Red Ted Art is a fantastic free arts & crafts resources for parents and teachers alike. The majority of crafts a built on natural or recyclable materials, making them economical and great for teaching children about the environment.
=======================================================
Websites for Schools who would rather not...
Do you have a website that is constantly getting out of date? No one has the time to update it?
ICWebs has been updating school sites for almost 15 years now.
Bob and Brian, both SIPs and experienced heads, now offer their services to schools. They keep your sites updated and make sure they comply to the lastest Ofsted guidelines.
Contact Tim for more details: tim@icwebs.co.uk
=======================================================
E-safety school self-evaluation tool
The 360 degree safe online tool provides a user friendly and interactive means for schools to review their eSafety provision and to develop an action plan to bring about improvements. The tool is currently free of charge to schools on completion of a simple registration process.
The thing that makes it stand out for me is that it not only lets you record where you are, but suggests where you need to go next to improve!
Well worth a look for any who are concerned with whole school approaches to e-safety.
=======================================================
Playforce!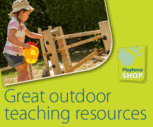 Playforce Shop offers a range of amazing curriculum linked outdoor learning resource. Plus there is free delivery on ALL orders. Take a look and see what products the children at your school would love.
=======================================================
New Qualification Launched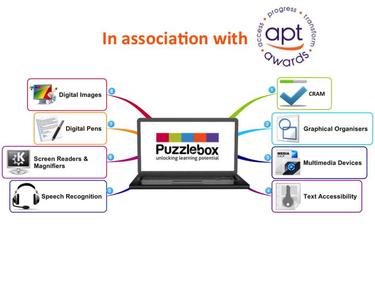 Many learners struggle to learn effectively because they have needs that are not met by the traditional learning tools used in the classroom, workplace or learning environment. However, there is a range of software available, which can support these learners and enhance their learning experience and help them to develop skills to enable them to pursue academic and vocational courses with much greater success.
There is now a qualification that will enable learners of all ages to explore how to use assistive technologies to support their learning. The Level 1 Award in Independent Study and Learning Skills, accredited by apt awards has now been approved by Ofqual as a recognised QCF qualification.
The qualification has been developed and written by Puzzlebox Learning in partnership with apt awards. Puzzlebox Director Simon Pearson said "The qualification is designed to help all learners to develop their own effective learning style and promote learning independence, I have drawn on my own experiences as a dyslexic learner with physical disabilities to identify and develop a range of tools and strategies that can help to make learning easier and more engaging".
This qualification enables them to learn how to use the key features of the assistive technology in a structured way, giving them the confidence to use it successfully in their learning. Puzzlebox can offer free extended trial periods for many software packages, allowing learners to discover which tools work for them.
=======================================================
Family News
It's been so long...so long. So much happening, mostly me trying to bring in enough money!
So, a quick update - John (19) is in Bristol Uni doing Maths and living at home (eat, sleep, travel, study, sleep, eat etc...), Lizzie (16) is doing her GCSEs and loves French and History, she's keen to be a midwife, can't imagine why, perhaps her fascination for Call the Midwife maybe and having a mum who's a nurse? She's growing up to be a funny, lovely and brainy young lady. James (13) is doing well, he's now pretty much the tallest in the family with curly hair! He's a good lad. Fiona is bank-nursing and I'm now working for a training company 4 days a week as their online learning specialist plus I'm a marketing manager - go figure - primary teachers eh, we can do anything!
Ooo, by the way, John got his Grade 8 piano (yay!) and now I've taken over his slot for singing lessons, lalala.
Tim