SEPTEMBER UP YEAR ON YEAR
TRUST KEEPS ITS RECEIPTS
A LAWLESS STRART TO THE YEAR
STUDIOCANAL'S CROSSOVER POTENTIAL
SERVING UP THE SUGAR
ARROW UNCHAINS DJANGO RELEASE
PLANE SAILING FOR FLYING SCREENING
BABYLON FOUND IN EAST LONDON
PARAMOUNT TREKS TO CONVENTION
FUSION GOES BARKING MAD FOR DOGWOOF…
AS INDIE AIMS FOR TOUCHDOWN
4DVD READIES PARALYMPICS RELEASE
AND REVOLVER COMES FIRST
TAUSSIG UPPED
HMV APPOINTS
BERGER PLAYS CHICKEN
QUOTE OF THE WEEK
RELEASE OF THE WEEK – JACK WHITEHALL
AT THE MOVIES
SITE OF THE WEEK
TWEET OF THE WEEK
TRAILERS OF THE WEEK
---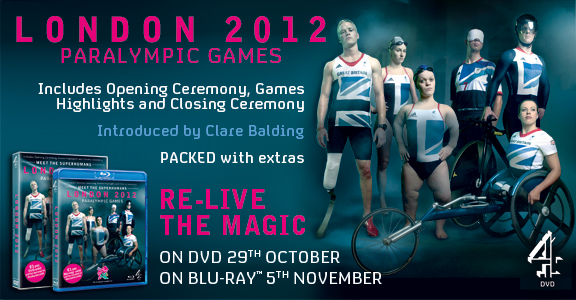 ---
If you can't read this newsletter or see the ads, please click
here
It Was A Good Week For…
Netflix, passing the 30 million mark for customers…
It Was A Bad Week For…
Netflix, its shares sliding 17.5 per cent as it admitted its new subscriber numbers in the US were lower than expected…
It's always nice to start the newsletter with some good news, especially when you can still see the depth of antipathy some have towards our business (check some of the comments and editorialising in the non-story surrounding tattoos at HMV this week if you don't believe us), so it's great to be able to start with a positive announcement. It comes from the BVA, which has revealed that September saw year on year growth for our industry. The unparalleled increase came on the back of the hefty release slate in September, in turn driven by a lack of big releases earlier in the summer, due to assorted sporting events. New release DVD sales were up 4.7 year on year, with a 3,7 increase in value, according to Official Charts Company figures for the BVA. Blu-ray was even higher: with a 10 per cent year on year volume increase in September. What's more, it made up a record near-20 per cent of value across the market in September, it accounts for 12.4 per cent of volume. Blu-ray growth for the year remains in the double digits, with 11.8 per cent to date, while the4 overall market is worth £1.3 billion to date. Digital sales continue to grow, up 18.6 per cent in the third quarter and 16.6 per cent in the year, but physical still dominates with 83 per cent. BVA director general Lavinia Carey said: "Our September report shows some better economic indicators, with consumer confidence
and ASDA's income tracker both up a tad and unemployment down very slightly. But while the increasing number of touch points for audiences to enjoy video entertainment is accelerating the growth in digital expenditure, physical sales and rentals are still expected to take 86 per cent of the total consumer spend on video entertainment this year, according to IHS Screen Digest. And we have a stronger Q4 to look forward to, just as we did this time last year."
Some more industry news now, and the Industry Trust has added another strand to its Moments Worth Paying For campaign with the launch of All For The Price Of A Ticket. The campaign, which went live on Friday October 26, uses till receipts and has been brought to life in the form of a quiz (you can see it here, at
http://www.findanyfilm.com
).
It came after the Trust launched a competition for students and brought the vision of a pair, Leighton Pountney, 24, and Omri Dvir, to life. It will go live across websites and also at Clear Channel outdoor sites. The Trust's Liz Bales said: "We're delighted to be bringing Omri and Leighton's idea to life. Our research shows that nearly half of young men today access some of their entertainment from unauthorised sources. So who better to take inspiration from than the generation of people we are hoping to reach?"
We'll have a closer look at this on our website over the weekend, and in more Trust-related news, you can see our look at the Moments Worth Paying For London Film Festival panel on our website. Also on our site, our regular features and, going up shortly, a look at BBC Worldwide and its live comedy strategy.

---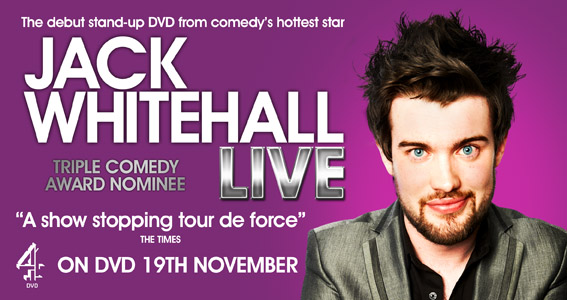 ---
Q4 may be upon us, but the Q1 presentations have started coming through thick and fast, with a trio on this week's newsletter and more to come in the weeks ahead. And it's business as usual for Momentum, which has a hefty slate of titles for Q1, as impressive not just for the quality of the titles, but also the range too. This includes what the company knows is "an exciting proposition for home entertainment", Lawless. Boasting an all-star cast, it's due at the end of January and will come with a strong above the line marketing campaign. There's some very strong horror titles too, not least House At The End Of The Street, the Jennifer Lawrence starring horror that will appeal to a slightly younger audience, as well as pulling in genre aficionados. V/H/S/ is an eagerly awaited Film4 FrightFest favourite, an anthology tale that will arrive with positive word of mouth. Learning from its Hobo With A Shotgun campaign earlier this year, Momentum is planning a limited theatrical release strategy which will include a high profile London event. Pusher is the UK remake of Nicolas Winding Refn's debut, which boasts his involvement as producer and plenty of familiar Brit faces. It's a cut above your average homegrown gangster thriller and is ideal home entertainment property. Another horror comes in the shape of Sinister, which looks set to become one of the biggest horror hits not just of the witching season but the year at theatrical and will become a major release for the company. Hit & Run is a wild road caper, with the Momentum targeting the petrolheads and making the most of its star, Bradley Cooper, and the involvement of, among others, the producers of The Wedding Crashers. Hope Springs is another current theatrical hit, one that stars Meryl Steep and has a box office of approaching £4 million. Timed to coincide with Mother's Day, the presence of Streep alone guarantees interest from the older audience, who will also be targeted by TV and other above the line advertising. Antiviral is directorial debut of Brandon Cronenberg, son of David and one that has a familiar feel to his dad's earlier works. The Bay is another found footage style film, but one that moves the genre on, it has a quality stamp thanks to its director Barry Levinson. The year ends theatrically for Momentum, and ending its Q1 for home entertainment, is Gambit, which boasts transatlantic talent in the shape of Colin Firth and Alan Rickman from these shores, and Cameron Diaz and writers the Coen Brothers from the States for a madcap caper. There's more on Momentum's Q1 slate on our website shortly…
Studiocanal has also unveiled its Q1 line-up, which includes a strong blend of video action fare, taking in its favourite DTV star, Steven Seagal, as well as some quality, exciting and acclaimed fare from the UK and beyond. Its Q1 slate kicks off with Take This Waltz. It stars Michelle Williams and, like the same company's recent Williams starrer, Blue Valentine, Studiocanal believes it will have a long shelf life, both at new release and campaign. Comedown is a homegrown horror with a strong urban feel, it stars Adam Deacon and his ilk, and comes from the director of Kidulthood. After this, there's more DTV action courtesy of Universal Soldier The Day Of Reckoning, which pairs Jean Claude Van Damme and Dolph and is a cut above your average flick of this ilk. The franchise continues to bear fruit, its most recent outing sold 22,000 units in its first week. Beasts Of The Southern Wild is an all together different affair, a huge LFF hit and one that is certain to end on a lot of critics' Best Of lists come year end. "It's one of the best films I've seen in ages," said Studiocanal's Mikey Ellis. "It's an epic tale and has huge crossover potential." Keeping with its wildly diverse slate, the next title on Studiocanal's schedule is Maximum Conviction, another Steven Seagal release. The company is pushing the title with a significant above the line, and to make it stand out from other DTV actioners. Rust And Bone is the next from Jacques Audiard, whose most recent outing, A Prophet, was a huge success. This Marion Cotillard starrer is as different as you could get and has already wowed LFF audiences. Another LFF hit is End Of Watch, one of the best cop dramas you're likely to see in this, or any other year.
---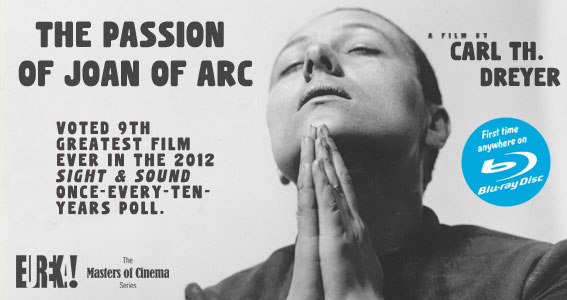 ---
Ahead of Studiocanal's Q1, however, comes a couple of key titles that fall into the post-Christmas, Boxing Day release slot. Both have bags of potential too, aided by current events as much as anything else. One, a documentary, Searching For Sugar Man, has already wowed critics and audiences alike. Its standing has been enhanced by the arrival on these shores of US singing star Rodrigues, who was plucked from obscurity after disappearing some 30 years ago, a feat chronicled in this uplifting tale. He's appearing in the UK in a sold-out tour in November. As Studiocanal's Mikey Ellis said: "This should really help with the pre-orders." Also, keep on Codename Geronimo, a based on a true story flick that charts the plan to kill Osama Bin Laden. The film has garnered column inches on both sides of the Atlantic this week, as US Republicans line up to condemn the film for its favourable portrayal of US president Barack Obama and his role in the proceedings. The film comes from Harvey Weinstein, the Democract supporter and leading "Hollywood liberal", as the US media has dubbed him…
Both Momentum and Studiocanal had notable titles in the London Film Festival, the latter scoring with Beasts Of The Southern Wild and Rust And Bone during the event's awards evening (best first feature and best film respectively). The new look LFF, with a shortened running time, new director and other changes, has been deemed a huge success, with a 12 per cent increase in attendance and, with 149,000 people seeing films, its highest ever audience. The Raygun is putting together a feature looking at highs and lows of the event, with input from distributors, writers, labels and others across the industry. To register your thoughts, especially if you had a film screening at the event, please send an email to tim@theraygun.co.uk
More Q1 business now and, in keeping with the way some of the leading UK independents now unveil their wares, Arrow Video, the specialist leftfield and classic imprint of Arrow Films, which deals in all manner of weird and wonderful films (and is one of our favourite labels, incidentally). Its Q1 selection kicks off with the never released in the UK Django, Prepare A Coffin, which ties in neatly with Quentin Tarantino's homage to the Django franchise, Django Unchained. It's followed by not one but two Mario Bava horrors, including Black Sunday and Lisa And The Devil, the latter featuring Telly Savalas' starring role sucking a pre-Kojak lollipop. In February comes a trio of films from noted erotic flick director Radley Metzger. All three, The Lickerish Quarter, Camille 2000 and Score, were either censored or refused on their original UK releases; not only have all been transferred to HD by Metzger himself, but all three are also uncut. February sees exploitation titles from around the world, taking in Australia (Dead End Drive In for the first time on DVD) and France (a new special edition of Baise-Moi) as well as a Blu-ray take on Wes Craven's Deadly Blessing. Arrow's Francesco Simeoni said: "This is our most exciting quarterly announcement so far and really represents the progression and expansion of the label following our Guardian win for best label of the year last year, we've upped the ante and expanded the range and is certainly a sign of things to come for Arrow Video."

---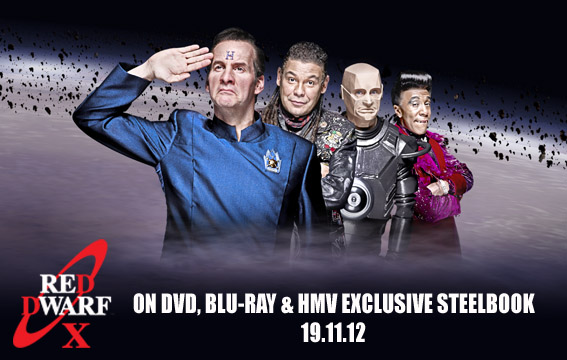 ---
Back to Momentum, and the company held a special screening for its Red Tails release, the George Lucas Second World War fighter pilot film following the Boy's Own exploits of the famed Tuskegee airmen. Eschewing the normal West End screening rooms, the company trekked up to the RAF museum in Hendon for the event. Momentum's Adam Eldrett said: "Monday night saw a screening for us in a whole new venue, we have been working with the RAF museum in Hendon and were able to use their screening room for a special screening of Red Tails. It was very well attended and we did plenty of competition tickets for children, some of whom were incredibly excited about it all, not only did everyone learn some history behind the heroes of WW2 but also watched a movie full of incredible action and left smiling with a goody bag in hand."
Oh, and while we think of it, congratulations to Adam and partner Rachel, who works at Universal's theatrical arm, on the birth of their first child Cassie…
Another screening event now, and the BFI hosted another screening at Rough Trade East, the store just off Brick Lane is fast becoming a popular venue for DVD launch events for consumers, given its capability for screening whole films. This time around it was the turn of its latest release, London: Modern Babylon, the Julien Temple-helmed flick looking at our wonderful capital. There was standing room only at the store, and there was a 35 minute Q&A with the director held by journalist Jude Rogers. The BFI's Phil Roberts said: "2012 has been London's year, and no film captures the spirit of the city's people and history like Modern Babylon. This anarchic two-hour blast through a century of archive footage just gets better with each viewing. Julien Temple is an absolute gent and made the launch a hugely memorable evening. Few directors would have stayed behind to chat with fans and the shop staff after hours."
Here's an event of an all together different kind: Anyone who's been studying the Official Charts Company numbers this week may have spotted a spike enjoyed across the board of Paramount's Star Trek releases. The reason? Well, scores of Star Trek fans ­ a whopping 35,000 no
less, were in town for the huge Trek convention at London's Ecxel centre (see last week's newsletter for more). It was the first time the studio had been officially present at this kind of event and saw Paramount teaming up with retailer Amazon to offer up the chance to order stock using Amazon's own scan and buy app. Even those without smartphones to read the Amazon-friendly codes could take advantage of the retailer's special weekend Star Trek prices for convention-goers by using iPads in Paramount's ambitious stand. And the results were positive: rises of more than 1,300 per cent both in terms of volume and spend across Paramount's 77 different Trek titles; three of the top 10 Amazon bestsellers over the weekend were Trek titles and the second season of the next Next Generation Blu-ray release
enjoyed hefty pre-orders. Paramount's Sally Fee said: "Our challenge was to create something interesting and compelling for fans. We were overwhelmed by the response from the trekkers and we exceeded all sales expectations. The combination of convenience, technology and a great partner in Amazon makes this a perfect example of innovative retail marketing." Pix up on our website shortly…
---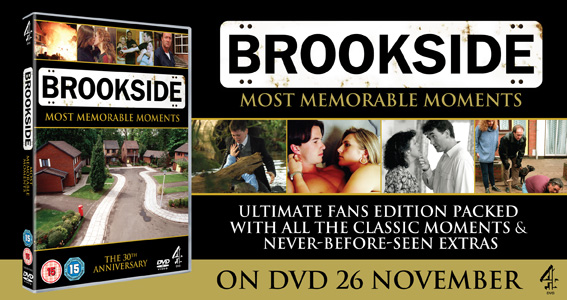 ---
Some deal news now, and it's with interest we note that documentary specialist Dogwoof has signed on the dotted line with Fusion Media Sales that will see all the company's home entertainment sales, both new release and catalogue, being handled by the sales specialist from January 1 2013. It will include, among others, the current hit The Queen Of Versailles. Commenting on the deal, Fusion Media's Murray Dibbs said: "We are really excited to be representing UK distributor Dogwoof from 2013 onwards. With great new Q1 titles coming up such as Call Me Kuchu, along with the very successful The Queen of Versailles and their fantastic back catalogue of award-winning, boundary-pushing documentaries, it's certainly a great coup to have Dogwoof on board here at Fusion." Terry Stevens, head of Dogwoof Home Entertainment added: "We are really pleased to be working with Fusion; they've got a great reputation and their ethos is a perfect fit for our company and our titles. We look forward to launching our in Q1 2013 titles with them and have plenty of plans beyond."
Before then, Dogwoof has the not inconsiderable matter of Undefeated, the Oscar winner for best documentary at this year's Academy Awards to contend with. As the company's Terry Stevens said: "It's not every day a distributor gets an Oscar winning film to work on, so we're super excited about the release of Undefeated on 12th November. Along with an extensive PR campaign, we've been working with the NFL in the UK and specialist American Football publications to really target fans, of which there are so many in the UK. This is a real touchdown for Dogwoof."
More sports news now and the Olympics is the gift that keeps on giving. We've already looked at BBC Worldwide's plans for its title, London 2012 Olympics, due on Monday, and here's some more detail on 4DVD's Paralympics, the DVD is also due on Monday October 29, the Blu-ray a week later. 4DVD's Jess Scott said: "The Paralympics has the whole world in awe this summer – showcasing the superhuman capabilities of the world's paralympians. 4DVD are very proud to be releasing these very special DVDs and Blu-rays, which contain three discs, including the Opening Ceremony, Games Highlights and Closing Ceremony, introduced by the UK's newest national treasure: Clare Balding. We have a strong press campaign to support this release, across The Guardian, The Times, the Evening Standard, Metro and Sport, as well as an online campaign and on-air promotion by Channel 4."
---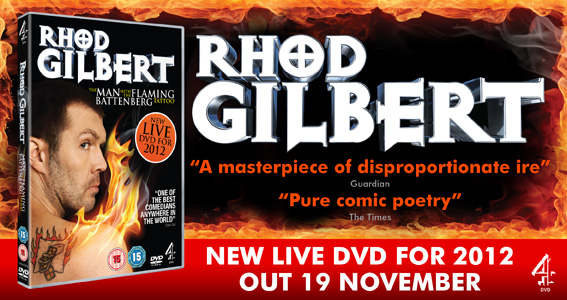 Some more Olympics-related news now and word reaches us of another title due for release, this time from the ever-savvy and quick to react Revolver. The company has signed the rights to First, the official feature film of the Olympics. Released on November 23 at cinemas and three days later on home entertainment formats, it follows a dozen athletes from around the world as they aim to become first in their respective sports. At least four of those, including Team GB cyclist Laura Trott, won gold medals and broke records. The title will be launched with a high profile premiere which will be attended by some of the film's stars, other athletes involved and Seb Coe himself. Revolver's Dan Gilson said: ""We're delighted to be involved in such an illustrious project - millions of people were enthralled by the incredible events of the summer, and this film is the perfect memento."
Sticking with Revolver, and the company's Nick Taussig, most recently deputy md and also director of production at its sister filmmaking arm, Gunslinger, has been appointed to the role of managing director. His new role will include overseeing management and a new strategic focus at the company which will include increasing Gunslinger's co-production output. Taussig said: " I'm delighted to be taking up this role at Revolver. I'm looking forward to developing the co-production slate, ensuring that not only Gunslinger's films but all the films Gunslinger co-produces and Revolver distributes are the very best they can be, and are distributed with Revolver's trademark dynamism, innovation and flair." Revolvers Entertainment's ceo Justin Marciano added: "I'm very pleased to appoint Nick in this key position as we strive for growth in the changing market place. His unique skills and experience across distribution, production, co-production and pre-buys are central to the company's future strategy of full vertical integration, which will see production and distribution working hand-in-hand."
---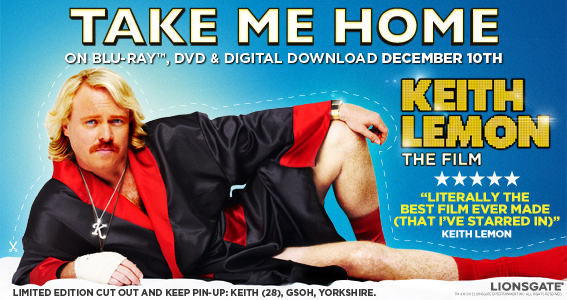 Some more recruitment and job news now, and hmv has announced that it has appointed Nadia Akhtar to the role of business relationships manager. Akhtar, who joins from Table Talk Media, will be responsible for management and delivery of all B2B sales and marketing for the company's corporate gift vouchers programme, as well as looking after third-party vouchers and gift card malls. She replaces corporate sales manager Kate Barton, who left to spent more time with her family, and will report to the retailer's partnerships manager James Flett. Akhtar said: "I'm delighted to be part of the HMV team and working with such as iconic brand. A number of exciting projects are now already underway and I'm very much looking forward to working with HMV's existing partners to help strengthen these ties further as well as building new relationships as the business looks to expand its gift voucher platform and third party corporate activities."
And we'll end with Warner supremo Josh Berger, who's added another feather to his cap with the news that he is to become chairman of the charitable theatre company Chickenshed. The inclusive organisation, based just up the road from The Raygun in the northern-most tip of north London, offers also sorts of activities, from community outreach to all sorts of plays and entertainment. Berger, who was awarded a CBE earlier this year, said: "I've been an admirer and supporter of Chickenshed's activities for many years now and have seen first-hand the positive difference this extraordinary charity makes to those it touches. Chickenshed provides a sense of purpose and an outlet for those involved to express themselves in ways they probably never thought possible. Working alongside its talented team, I'm looking forward to helping it broaden its reach both in the UK and abroad."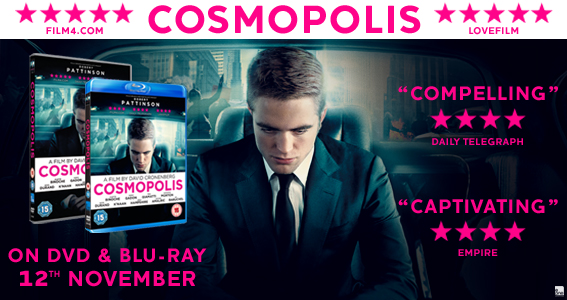 QUOTE OF THE WEEK

"When we didn't have any other studios follow suit and they were able to source our product in another, expensive way, it wasn't ideal for them or us. The combination of benefits [under the new deal] we thought outweighed the benefits of continuing to fight."
Warner president (and former UK md) Ron Sanders after the studio kissed and made up with kiosk provider Redbox in the US. The major had wanted to go longer than the standard 28 day window. Warner has now relented, and in return, Redbox will also help promote UltraViolet…
RELEASE OF THE WEEK
We don't know about you, but we've been glued to the second series of Fresh Meat, Channel 4's outstanding student-based comedy. One of its true stars is Jack Whitehall, who, as we've noted here in recent weeks, is becoming a bigger and bigger name as each week passes. His first live stand-up release is due shortly from 4DVD. The company's Claire Bosak said: "4DVD is delighted to be releasing the debut stand-up DVD from Jack Whitehall. Jack is comedy's man of the moment, he has been nominated for three British Comedy Awards and has had huge success with recent TV shows
Fresh Meat
and the self-penned
Bad Education
. We are launching the release with outdoor, TV, press and online and this will run into the gifting period. The release is also fully supported by Jack who is doing extensive broadcast and press publicity."
AT THE MOVIES
Two wildly differing titles entered the charts at numbers one and two, although both Madagascar 3 and Paranormal Activity 4 are Paramount titles. The only other new entry was the much talked about Beasts Of The Southern Wild…
Our favourite story of the week, which also has a DVD news element to it too, concerns the forthcoming Altive Media title Vinyl. The company has signed a deal with Kaleidoscope that will see the latter looking after all elements of the release except theatrical, which Altive will handle itself. And what's Vinyl about? It covers the implausible but true story of Mike Peters, former frontman of Clash-style rockers The Alarm, who manufactured a pop group when the industry dismissed him as an aging rocker. The title will be released in Q3 2013 on DVD and Blu-ray and we'll be leading a rousing chorus of 68 Guns when it arrives… Altive md Craig Shurn said: "We are looking forward to working with Spencer and his team at Kaleidoscope Entertainment on the home entertainment release of Vinyl, which will be released after it's run in cinemas in March. Kaleidoscope have a great track record in the home entertainment sector and are the perfect fit for Altive and for the movie."
Another music title heading our way comes in the shape of Kill Your Friends. That's right, John Niven's searing expose of the seedy underbelly of the music business is being turned from a bestselling book into a major feature film, with Altitude handling the producion and sales. What's more the filmed adaptation will see the excellent Rafe Spall, who does a fine line in both menace and charm, starring as the4 film's anti-hero…
Also on Altitude's AFM slate is another interesting production, The Good People> it's the directorial debut of acclaimed short film and pop promo maker Corin Hardy and says it will blend both the horror of a film such as The Strangers and the vision of something like Pan's Labyrinth. It's also producing the sci-fi actioner Outpost 37. Altitude is, of course, the brainchild of, among others, former Optimum supremo Will Clarke, who said: " This new slate announcement is the perfect snapshot of the calibre of the creative talent and directors that Altitude is keen to attract. We've handpicked the best talent from the worlds of music video, visual effects, commercials and shorts and are investing in their unique creative visions. We're delighted to be working with Corin, Owen, Jabbar and Julius as they reach the next stage of their directorial careers."
SITE OF THE WEEK
A press release has landed on our desks from our pals at
www.mymovies.net
who have just announced a deal with Vue Cinemas, offering high definition streaming of trailers as part of the VueXtreme player, built and developed by MyMovies for the exhibitor. It ties in with the new VueXtreme brand of cinemas at the chain. MyMovies' Nick Austin said: "We're excited to extend our longstanding content and technology partnership with Vue, connecting the VueXtreme brand with consumers in a dynamic new way and driving incremental revenue through premium ticket sales." You can see it here:
http://www.myvue.com
TWEET OF THE WEEK
You can follow us on
www.twitter.com/theraygun
, hey, we were there to unveil the BVA figures within moments of them arriving. We also suggest you follow @eOneHomeEntUK too…
TRAILERS OF THE WEEK
New Evil dead remake trailer lands, be warned, not for the faint-hearted…
More Die Hard mayhem/silliness…
A new DVD friendly trailer for The Hunter…
This week's most over-analysed trailer…