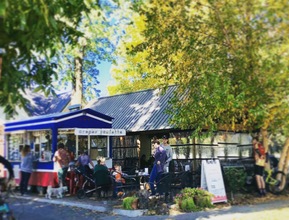 Spring cleaning is in full swing at the foodtruck as we prepare for this year's first FIRST FRIDAY!
We'll be open
5-8p Friday (4/5),
(come say hi to crêpière Paula!)
11a-3p Saturday (4/6),
beginning our new, weekly Saturday hours
Stay tuned for additional hours as we move into the summer!
INSIDER INFO:  We'll be streamlining our savory crepe selection at the foodtruck this summer--we aim to have something to satisfy everyone's taste, but some specialty crpes (think la Reuben and la KUAF) will no longer be available at the foodtruck. We hope you'll join us for those crepes, our soups, and a drink at the storefront!

On a related note: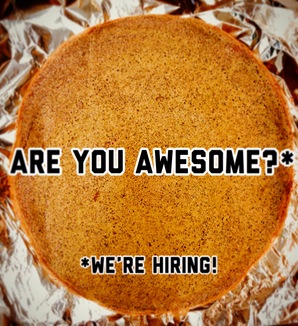 Love crêpes and want to learn how to make them at competitive speeds?
Our cr

ê

piers earn $12-$13/hr plus
New art at CP!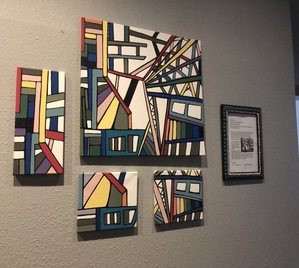 Come in soon and check out our back hallway--it's chock-full of new local art for sale! 
Our "resident" artist Nicole Leonard, whose joyful work you will recognize from our mural and accompanying locker piece, shows her latest work a "shout-out to layout design, industrial design and inspired by David Hockney's colorful landscapes."  Also on exhibit is the exuberant pour art of
alanasart.com

.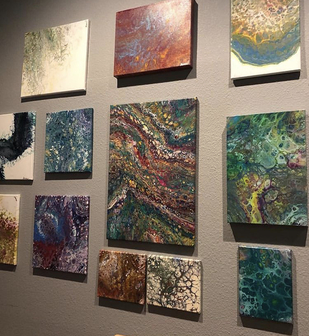 Give a buck, get a cup!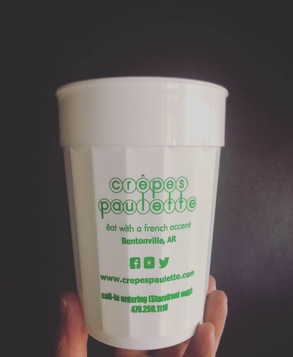 this will also be supporting Hendrix with this month's
Give a buck, get a cup Fundraiser!
Hendrix College is the alma mater of CP's Paula, so we may be biased, but we believe it is one of our state's jewels. 
Hendrix Advantage Plus, their financial commitment to helping all qualifying Arkansas grads to attend Hendrix.

Thanks to these utterly unassuming yet undeniably utilitarian reusable cups, we're donating $255 to Downs Syndrome Connection of NWA from our Give a Buck, Get a Buck fundraiser! 
Thanks to all who threw a buck (or more) in the bucket or gave at the cashier--we love writing these checks!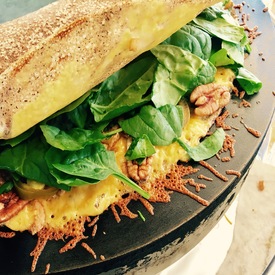 Stay up-to-date on all the most timely CP news! 
CP ON 8th
479.250.1110

mon: 10a-7p
tues: 10a-7p
wed: 10a-8p
thur: 10a-8p
fri: 10a-8p
sat:  9a-4p
sun:  9a-4p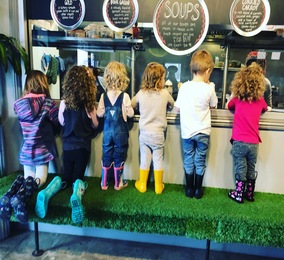 CP AT THE PLAZA
(foodtruck)

213 NE A Street
479.250.1110 (info)
Hours are always weather permitting

mon: closed
tues: closed
wed:  closed
*5-8p  April 5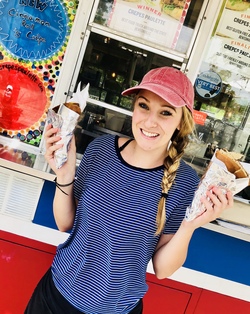 Locals with the locals...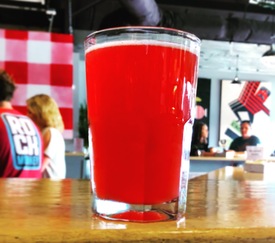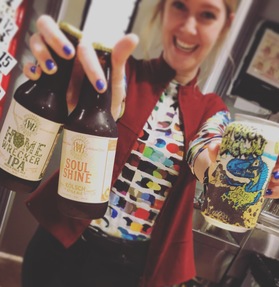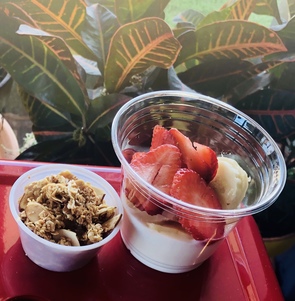 In the coming days, watch for the launch of our new
gelatin-free whole milk plain yogurt with fresh fruit
(shown here with seasonal strawberries and bananas), and then deliver it to you with a healthy dose of our new house-made rich and crunchy Coconut Almond Granola.  Add a little honey at the counter if you want, but you might want to try it first, because it's perfect to us!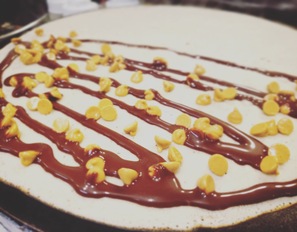 With the re-opening of the foodtruck, we hope to see many of our furry friends soon!
(We don't always have time to grab pictures of your pups at one of our locations--if you get do, please send them to info@crepespaulette.com and we'll feature them here!)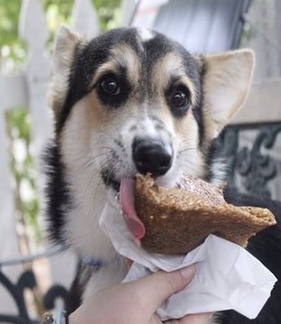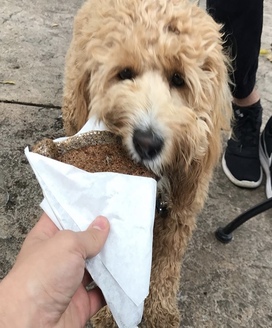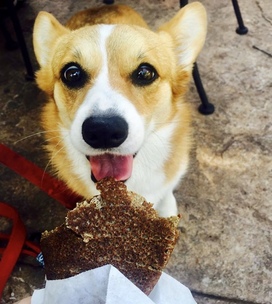 CALL IN ORDERS 479.250.1110